Whoa! We are back again with a new edition of our weekly WordPress recap. Another exciting and inspiring week with WordPress and the awesome community. A lot of things happen all the time in the WordPress world and today we will share massively great posts, tips, tutorials, themes and plugins published and spread from all corners of the world.
But you know the drill! We must celebrate it's Friday again! The working week is over for many people (not for me) and has an awesome weekend ahead! I found a really awesome quote that we end the week and start the weekend with:
"Friday is like a superhero that always arrives just in time to stop me from savagely beating one of my coworkers with a keyboard." –  Rico
Let's kickstart the weekly WordPress recap with some main news that caught our interest this week. First and foremost: Remember, it doesn't matter if you are a WordPress neophyte or more advanced user. You will find articles and tips that will be useful for you. Trust me.
Let's check out more of the WordPress news from our Weekly WordPress Recap this week, shall we?
WordPress News
WordPress 4.8 Release Candidate 2 – The second release candidate for WordPress 4.8 is now available. A handful of changes has been made since releasing RC 1 last week.
WordPress: 14 Years – (May 27th) is WordPress's observed 14th anniversary. Back on May 27th, 2003 the first version of WordPress was released. Hard to believe it's been 14 years. Also hard to believe that after 14 years, WordPress has now reached 28.0% market shares.
WordPress Core JavaScript Framework Debate Heats Up, Contributors Narrow Discussion to React vs. Vue – WordPress core contributors met to continue the discussion on selecting a new JS framework for use with new core features. The discussion on the Make/Core post intensified over the weekend.
PSA: OneLogin Breached. Here's What You Need to Do. – Single sign-on provider OneLogin has experienced a breach. If you or your company uses OneLogin to sign into applications, or if you use any of their other services, you need to be aware of this and may need to take several actions immediately.
Introducing GoDaddy Website Security, powered by Sucuri – Introducing GoDaddy Website Security, powered by Sucuri. GoDaddy's new Website Security provides a powerful, yet simple solution to keep your website safe and clean.
WordPress Resources: Tips & Tricks
WordPress.com and WordPress.org: What's the Difference? – If you're brand spanking new to WordPress, however, you may not be aware that there are actually two different versions of WordPress content management systems. There are WordPress.com and WordPress.org
16 htaccess Hacks to Speed Up, Optimize and Secure WordPress – There are lots of things you can do with htaccess files depending on your goals. These .htaccess files are used to improve the security of your website. Improve a site speed among a whole host of things.
WordPress Maintenance Mode – Troubleshooting and Customizing – The WordPress maintenance mode page is something that is automatically shown to visitors temporarily when you make updates on your sites, such as updating plugins, themes, or core.
Are GIFs, Emojis or Memes a Good Idea for WordPress Sites – Are you planning to use GIFs, Emojis or Memes to make your posts more attractive? You should read this article before using them to avoid making mistakes.
25 Interesting Facts about WordPress – Did you know that WordPress is older than Facebook or Twitter? Did you know that WordPress is used by many governments and public institutions? This article presents many other interesting facts about WordPress that will make you say wow!
How Long Does Building a WordPress Site Take – Creating and maintaining a WordPress website isn't a simple job at all. This article is useful for both clients and developers. Because it features a list of tasks and the time required to fulfill. Definitely, a heavy-visited website requires a serious involvement.
WordPress Tutorials
Google Docs to WordPress – 4 Tricks You Need to Know – However when it comes to moving content from Google Docs to WordPress, this is where things get messy, as much of your formatting is lost or breaks. And it soon becomes a WordPress publisher's nightmare.
How to Add a Countdown Timer to WordPress For Free + More – While there are plenty of coming soon plugins that help you add countdown timers for website launches, there are surprisingly few plugins that let you add countdown timers to existing WordPress pages…at least for free.
How to Monitor Word Count for WordPress Posts based on Editor Colors – This plugin will change the color of the editing screen background automatically, based on the word count you have met.
How To Clone A WordPress Website Without Using A Paid Plugin – What if there was an easy way to simply clone your existing website to a new host? Better yet, what if you could do it yourself for free? Learn how to quickly and easily copy an existing WordPress installation from one host to another.
WordPress Themes & Plugins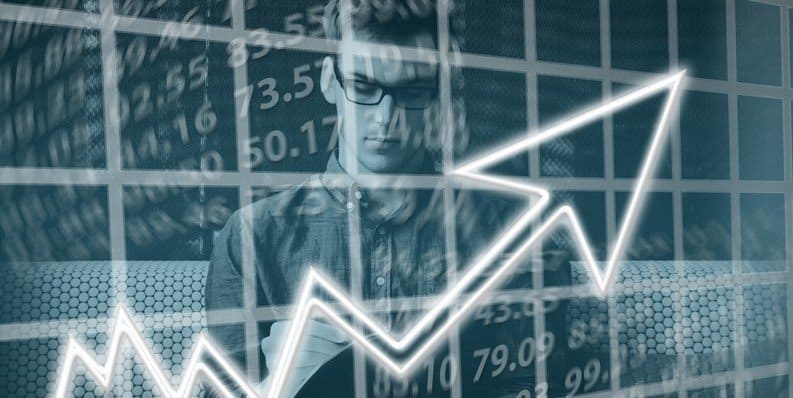 How to Grow Your Email Lists with WordPress – If you're on the way of starting a marketing campaign, make sure to check out the below roundup of WordPress plugins, that can help you grow your email lists and establish a large readership base.
8 of the Best Plugins for Securing Your WordPress Site – If your hosting provider doesn't already have a comprehensive security solution, installing one of these would be a great first step in your security strategy.
WordPress Performance Plugin (perfmatters) – Developed by woorkup – We are super excited to announce the launch of our second premium WordPress plugin, perfmatters. You can now get all the crazy web performance hacks we do on our sites and are always talking about.
Everything You Need to Know About Child Themes and Why to Use Them – In order to understand how to visually refresh and adapt your WordPress website, you need to understand how child themes work. We've collected some useful info about applications, advantages, disadvantages, set up, and reasons for using WordPress child theme.
5 Powerful And Mobile Responsive Table Plugins For WordPress (2017 Edition) – If there's one thing worse than not using a table. It's using a table that goes skew-whiff on a mobile device. That's just plain ugly and cumbersome. So, in this roundup, we've collected five mobile responsive table plugins for you to check out.
WordPress Product Reviews
Review: Is The SEO Framework the Best Free SEO Plugin? – Today we're going to review The SEO Framework. A fledgling WordPress SEO plugin created by a WPMU DEV member that is quickly gaining ground.
LiveChat Review: Easily Add Live Chat to Your WordPress Site – Want to offer live chat to visitors on your WordPress site? If so, what better service to use than a company that is literally named LiveChat? In this review, I'll be taking a look at LiveChat from the perspective of a WordPress site owner.
Growtheme Review: An Email List Building Theme For Serious Bloggers – Growtheme is a premium WordPress theme that's singularly focused on helping professional bloggers grow their email list. And, spoiler alert, it's pretty dang cool.
WordPress Podcasts
WordPress Plugins A-Z #309 Top 10 Posts and a Thumbs Up/Down button – It's Episode 309 and we've got plugins for Social Sharing, Top 10 Posts, and a Thumbs Up/Down button. It's all coming up on WordPress Plugins A-Z!
Episode #126 – SEO Secrets with Joost de Valk – Like many other great plugins, Yoast started as a hobby. Today it's grown into a full-fledged company of 50 people, and it is considered the premiere SEO plugin on the market.
WPWeekly Episode 275 – The JavaScript Framework Rabbit Hole – In this episode, John James Jacoby and I celebrate WordPress' 14th birthday. We discuss the removal of HHVM from WordPress' testing infrastructure and how it was likely the reason PHP 7 gained so many performance improvements.
WPBlab EP75 – Marketing Your WordPress Niche with Twitter Chats – This week on WPblab we'll be discussing how to market your WordPress niche with Twitter Chats. It should be a fun episode learning how to interact with a Twitter chat and how to run one yourself using your own hashtag.
WordPress Interviews
Interview with Ionut Neagu – Ionut Neagu created a WordPress themes site that makes $50,000/month. Learn how his past failures and dogged persistence helped him get to this point.
WP Plugins A to Z Interview Show 13 with Mike Stott of Epic Plugins – In this show I interviewed Mike Stott, CEO and Founder of Epic Plugins, and Epic Themes. He is a seller of WordPress Plugins via CodeCanyon and reached Elite Author there in June 2016.
Ending Notes
In conclusion. Yet another exciting week in the WordPress community. I hope you have a great time reading our roundup. Let me know about all WordPress stuff you come across so we can add them to our next roundup. Our main headlines today are WordPress: 14 Years, Release Candidate 2, JS Framework Debate Heats Up – React vs. Vue.
Thanks, Daniel Pintilie for helping compile this week's Weekly Recap WordPress.
See Y'all Next Week! /Peter,,
Where Should We Send

Your WordPress Deals & Discounts?
Subscribe to Our Newsletter and Get Your First Deal Delivered Instant to Your Email Inbox.
Thank you for subscribing.
Something went wrong.