The weeks really fly away but we have a new roundup with lots of WordPress goodies for you guys! As I mentioned earlier on several occasions. It's really a privilege to be part of the worldwide WordPress community with all these awesome people, making the world of the wide web a better and more exciting place. Therefore, I lift my hat for all the friends I met over the years with one common thing, a great interest and big heart for WordPress. Thanks, guys!
Before we proceed with our weekly WordPress recap we must initiate that is Friday again! A new awesome weekend is in front of us. Sounds great, right? Since we're talking about Friday. Do you remember the song Friday on My Mind? "Friday on My Mind" is a 1966 song by Australian rock group the Easybeats. But other versions of the song have been made by artists such as David Bowie and Bruce Springsteen, but my favorite version is by Gary Moore. A Northern Irish musician, most widely recognized as a singer, songwriter, and virtuoso rock and blues guitarist.
So why not warm up the Friday with a rocking version of Friday on My Mind?
Let our weekly WordPress recap kick in full swing and see what happened during the week. As I mentioned earlier, the roundup is packed with awesome articles, tips and tricks, tutorials, podcasts, interviews, themes and plugins and much more. So I hope you can take advantage of all the versatile tips from all the brilliant WordPress people out there.
Let's check out more of the WordPress news from our Weekly WordPress Recap this week, shall we?
WordPress News
WordPress 4.8 Release Candidate – The release candidate for WordPress 4.8 is now available. Mel Choyce says, RC means we think we're done, but with millions of users and thousands of plugins and themes, it's possible we've missed something. We hope to ship WordPress 4.8 on Thursday, June 8, but we need your help to get there. If you haven't tested 4.8 yet, now is the time!
WordPress 4.8 Beta 2 – WordPress 4.8 Beta 2 is now available! For more information on what's new in 4.8, check out the Beta 1 blog post. Since then, we've made over 50 changes in Beta 2. This software is still in development, so we don't recommend you run it on a production site. Consider setting up a test site just to play with the new version.
WordPress to Select New JavaScript Framework for Use in Core – WordPress core contributors have started collaborating more around their JavaScript efforts this year with regular core-js meetings. One item on the most recent meeting's agenda was the discussion on choosing a new JavaScript framework for use in the core as an alternative to Backbone.
WordPress Resources: Tips & Tricks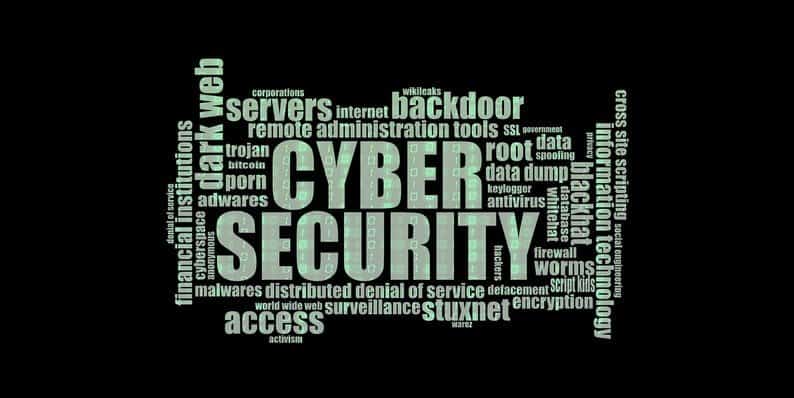 5 Steps for Protecting WordPress Websites from Viruses & Malware – WordPress has established itself as the simplest solution to the problems of developing a website for beginners. You don't need to be an expert to figure out the workings of WordPress – you just need some practice.
20+ Essential Steps For Your WordPress Maintenance Checklist – Whether you are a beginner or a seasoned webmaster, WordPress maintenance is one area you must focus on for the betterment of your site. Here are some vital items for your next WordPress maintenance checklist.
12 Most Useful .htaccess Tricks for WordPress – Are you looking for some useful .htaccess tricks for your WordPress site. In this article, we will show you some of the most useful .htaccess tricks for WordPress that you can try right away.
How to Manage a Live WordPress Website Like a Pro – For many of us, our websites are our bread and butter, even our pet projects. And though they hold a significant position in our lives, unfortunately, mismanage them regularly. While this is okay for smaller sites, the problem persists when we start tackling larger projects.
WordPress Tutorials
How to Fix WordPress 404 Errors When the Post or Page Does Exist – What's more frustrating than getting a "404 page not found" error in WordPress when your pretty permalink page, post or custom post type does exist?
How to Create a WordPress Widget From Scratch – You can create a WordPress widget even if you're not a professional developer. You just need a very basic knowledge of OOP in PHP, and a general understanding of WordPress plugin development.
How To Fix upload_max_filesize WordPress Error? – You have probably seen upload_max_filesize WordPress error at least once while operating your WordPress website. If you didn't, believe me, you will sooner or later.
How to Quickly Fix the File and Folder Permissions Error in WordPress – Just like any other Content Management System (CMS), WordPress comes with a few quirks. One of the most annoying is the 'file and folder permissions error', which can prevent you from interacting with your site.
How to improve the performance of your WordPress theme – Speed is the new SEO; a second delay is a capital for website speed loading. This article contains expert tips to improve the loading speed significantly.
WordPress Themes & Plugins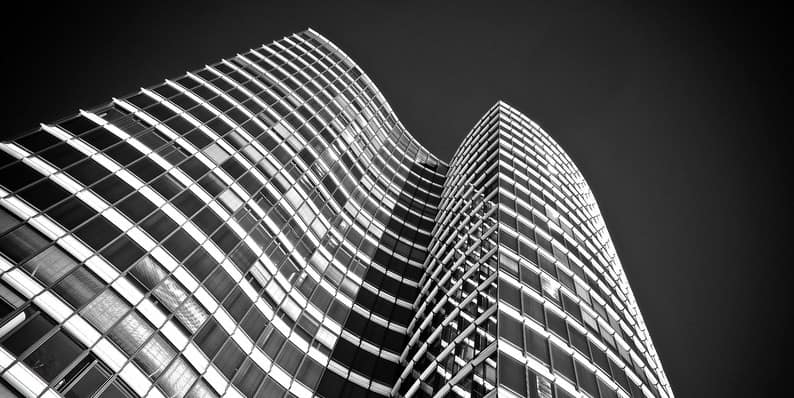 20 Professional Construction and Architecture WordPress Themes 2017 – If you do want to set up your own website, we've selected a list of 20 Professional Construction and Architecture WordPress Themes 2017 to help you build trust and brand loyalty.
15 Best Knowledge Base & Wiki WordPress Themes 2017 – To create an unmatched support forum for your customers there are many knowledge base WordPress themes out there in the market. We have compiled a collection of best knowledge base WordPress themes.
The 5 Best WordPress Social Share Plugins Compared In Detail – Want to add social media buttons to your WordPress site? Good decision! They're a great way to encourage social shares and boost your social traffic.
20+ Best vCard WordPress Themes for Creating an Online Resume in 2017 –  An online resume must be eye-catching, modern, and user-friendly. If you don't care about your resume, you won't attract new customers. Your resume is your online identity card and you should take care of it. Here are 20 WordPress themes suitable for online resumes.
WordPress Product Reviews
Divi vs Elementor: A Detailed Page Builder Comparison – Divi vs Elementor…Looking for the perfect page builder for your WordPress site? If you've been perusing your options, you've probably come across these two popular tools. Divi Builder and Elementor.
Genesis Framework Review – A Well-Optimized WordPress Theme Framework – For a beginner, Genesis can be a little confusing because it doesn't work exactly like other WordPress themes. See, Genesis is a basic WordPress framework that you then style with a Genesis child theme (of which, there is a variety).
SkyrocketWP : A Review – SkyrocketWP is a complete solution for your website and is an equally competent succor for both novice and professionals alike. In today's article let us look into this amazing product that bundles up all the essentials to make your web building journey a smooth and productive affair.
Pixel Caffeine Review – Easily Add Facebook Pixel To WordPress + More – If you've ever visited a website only to immediately start seeing that site's ads on Facebook, you've probably wondered how that site manages to target you so accurately.
WordPress Podcasts
WordPress in higher education, with Rachel Cherry — Draft Podcast – In this episode, Brian is joined by Rachel Cherry, an experienced WordPress developer, including in the realm of using WordPress in higher education. She also organizes a WordPress for the higher-ed conference, WP Campus.
WordPress Plugins A-Z #308 WooCommerce Stickers, Disabling the Cart – It's Episode 308 and we've got plugins for Duplicating Menus, Video Thumbnails, WooCommerce Stickers, Disabling the Cart and Multi-step for Contact Form 7.
WP Plugins A to Z Interview Show 12 with Dan Sauerhaft of RePubHub – This Interview covers some great screencast usage of the plugin and what it does for you. I reviewed this plugin on Episode 302 WP Plugins A to Z The plugin uses a shortcode to display the information or using a widget.
WPWeekly Episode 274 – WordPress Commercials, Storefront, and the Customizer – We give our take on the new WordPress.com commercials and whether or not they hit the mark. We share what's new in Storefront 2.2.0 and much more.
WordPress Interviews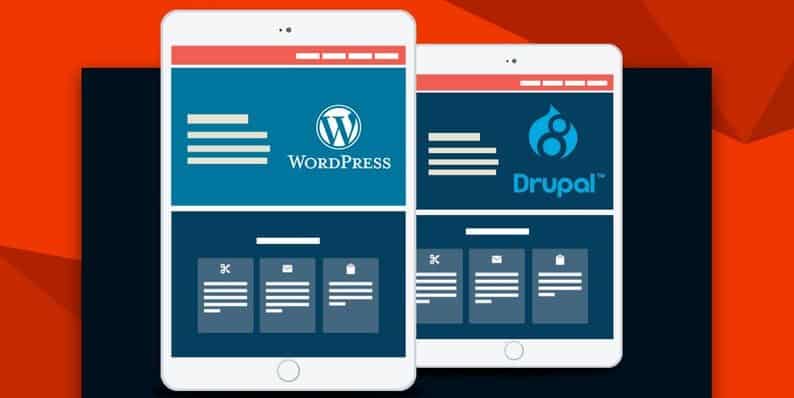 Interview With Clutch On WordPress and Drupal – President of Mobomo, Ken Fang, recently sat down with Clutch for a Q and An about all things WordPress and Drupal.
Kinsta Kingpin: Interview with Per Esbensen – We realized we will not be successful without external funding and in order to raise funds, we needed to present a great case to the investors. And this is how we stumbled upon WordPress.
Interview Of Saud Razzak WordPress Community Manager at Cloudways – Today I have tech geek who is the community manager at Cloudways. Saud Razzak is responsible for creating buzz, spread knowledge, and educate the people about WordPress in the Community around the globe.
WordPress Giveaways
TeslaThemes Giveaway – hosting a huge Giveaway including lots of cool and extremely useful tools, themes, plugins, etc. with a total worth of $1148. There will be 5 lucky winners.
Ending Notes
In conclusion. Yet another inspiring week in the WordPress community. Awesome! I hope you have a really good time reading our roundup. Let me know about all WordPress stuff you come across so we can add them to our next roundup. Our main headlines today are WordPress 4.8 Beta 2, WordPress 4.8 Release Candidate and WordPress to Select New JavaScript Framework for Use in Core.
See ya all next week! /Peter,,
Where Should We Send

Your WordPress Deals & Discounts?
Subscribe to Our Newsletter and Get Your First Deal Delivered Instant to Your Email Inbox.
Thank you for subscribing.
Something went wrong.