Owning a WooCommerce store in this world with increasing cyber crime is a tedious task. But if there is a security measure taken care of, then it will be a great fortune for your eCommerce store as well as your customer. According to a survey, WooCommerce holds up 50% of the online market. With the strong market holds, WooCommerce can be the target of hackers.
But with WooCommerce Security, you can secure your store from various malware activities or any kind of brutal attacks on your store. As it is free open source software, you don't need to pay for it. Just download and install the plugin and even after installation you don't need to worry about as this WooCommerce plugin gets an update for free.
Moving on in this article, you will find out certain ways by which your WooCommerce store security can be maintained. It is believed that when you own a WooCommerce store and have thought about the WooCommerce security, you might have kept these security tips in mind. And this will let you know how the tips will help your customers to stay protected!
Better Host With Security Features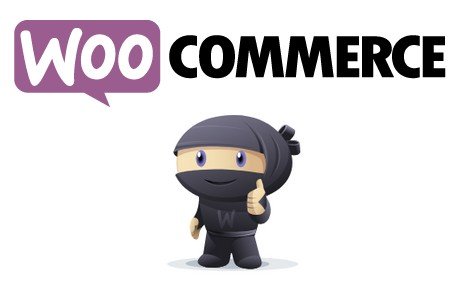 If you have maintained the security of your WooCommerce, you might have surely gone for the best host for your WooCommerce store. Selecting of the secure host might be the first step for you when looking for the security of your WooCommerce store. As there are many hosting providers out there, it becomes difficult to figure out the best one for you sometimes.
When having the finest host, the first thing you should look for is a security page on the website. Make sure your goal is set to be maintaining the security of your website. The hosting provider you select for your WooCommerce store must have certain security areas which are mentioned below:
The WooCommerce store must contain the up-to-date software.
The hosts you might have selected will be having the state of art systems which are used at the enterprise level.
Your host might be having a free website restoration if there is a security problem.
Your host might constantly monitor the outside attacks.
If you have selected WooCommerce security, the perfect host will be the perfect guard for your WooCommerce store.
Updates Are Important
You may not know while taking this point into action. But, this point plays a great role in the security of your WooCommerce store. Your customers and your store can be secured at a great place. Make sure that once updating is not enough, updates should always be entertained and never missed.
Along with the updates on the website, your WooCommerce plugins must be also updated automatically. Updates are released on a timely basis in order to fill up the loopholes generated in the previous updates and cover the security issues.
Hence, the WooCommerce store that is updated on an automatic basis will secure your website from all the insecurities and will save your customers' information from getting hacked all misused.
Securing FTP Directories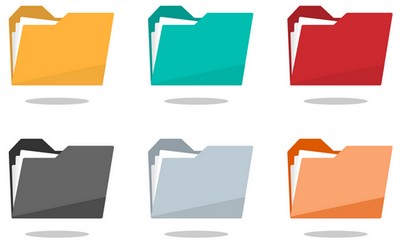 FTP Directories are the most important part of any WooCommerce or eCommerce store. When planning for the security of your WooCommerce website, securing the FTP directories is a must. And when you have already opted for WooCommerce securities. You will surely secure your customers' data and secure your FTP directories.
The FTP account is something that you would be using every time as it gives you full flexibility. By helping you to manage the website as well as the directories and hence offers the full control which lets them customize, remove, and add files from the local hard storage devices. But, while using this you must make sure that your FTP account can make changes to your directories.
You might have kept only necessary directories to your FTP accounts and that will help you secure your WooCommerce store from facing any disaster. Hence your customer can shop from your store without any kind of fear of getting cheated or hacked.
Security Plugins Can Add More Protection
You might be knowing about security plugins that are required for your WooCommerce store. Keeping them can provide a strong base of security to your WooCommerce store. Every WooCommerce site can execute an individual security along with restore and backup plugins. Your Woocommerce store might have gone through certain alternatives, as the only objective of the plugin is to secure your store.
You can have a security check on a daily basis so that you can make Akismet as your priority plugin. It is now a universal fact that security plugins are a necessity to any WooCommerce store.
These WooCommerce security plugins will let your customers get high-end security as there are numerous plugins available in the market out there. Like for every function, there are plugins available for the WooCommerce store. The security plugins that are used by you in your store will one or the other way restores the security on your WooCommerce store.
Stops Common Brute Force Attack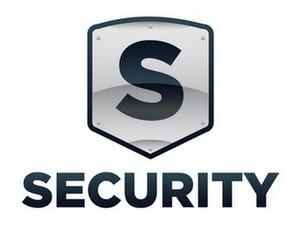 For a WooCommerce store, brute force attacks have become very common these days. But having in-built WooCommerce security. Your website can let you stay relieved of the brute force attack tension! As WooCommerce security itself secures your WooCommerce store from any kind of brute force attacks!
The brute force attack is when the hacker tries to attain your username and password with the help of which they can access your WooCommerce website, they won't be allowed to have any such access as these common attacks can be easily terminated with the help of WooCommerce security as it offers strong passwords and also offers limited access to the users.
But, When you have the WooCommerce security as in-built functionality for your WooCommerce store. You may not need to worry about the brute force attacks on your store.
2-Factor Authentication System
This is the system that takes place even when the security patches are the basics. If you have installed the WooCommerce security, you might be aware of this splendid feature of authentication with dual factors.
It's a primary as well as a strong security feature which secures you and your customers in many ways. Following are some beneficial point to which you should go through.
It decreases the probability of a hacker to gain access to your account. Which leads to less security violation.It decreases the probability of a hacker to gain access to your account, which leads to less security violation.
If there will be less possibility of a hacker's attack then there will be less cost of interruption.
Your customer's information remains secure under 2-Factor authentication system, which makes your customers stay tension free.
It's an additional security feature which can be very helpful to the users whose bank accounts are linked.
As mentioned in the above point that there is less chance of security breaches. So this also results in less downfall in the reputation of your WordPress site.
As you know there are a lot of ups and downs regarding WooCommerce website. Cyber attacks are increasing day by day but now all thanks to WooCommerce development services. You might have read the outcome by implementing the security patches to your site which are mentioned above.
For implementing and offering the great WooCommerce services to your customers. You need to hire a correct partner to maintain all your requirements according to the security of your customers and protections of their private information. WooCommerce is extremely secure and this is due to its systematic updates which roll out time to time and also guarantees that it can handle the attacks of hackers as well as covers all the bugs and loopholes.

Latest posts by Harshal Shah
(see all)
Where Should We Send

Your WordPress Deals & Discounts?
Subscribe to Our Newsletter and Get Your First Deal Delivered Instant to Your Email Inbox.
Thank you for subscribing.
Something went wrong.