The crucial role of a photographer's portfolio speaks for itself. Every respectable creator knows that a quality portfolio is a key to success. These days, portfolios have moved from paper to screen. Your personal website is the first thing people see. Thus it has to grab their attention and highlight your professional skills. Want to know how to create your own portfolio site? You're right on the spot!
What Makes a Good Portfolio Website?
Today's web offers countless options when it comes to creating your personal website. The dark side of this diversity is that you might easily get lost in it. Don't worry! These awesome tips will give you a helping hand when you're working on your portfolio:
Personalize it. Your portfolio should stand out from the crowd. Let people know who you are. Drop a brief message to say hello, tell them about yourself, show that you really love what you do. If clients appreciate your personality, they will most likely appreciate your professional skills!
Get along. Ensure that your website enables effortless communication. Make it informative and user-friendly, so that the important info can be easily discovered. Pay attention to your contact forms and provide links to the social media. And most importantly. Show that you're always open to communication!
Nothing in excess. Let your portfolio website highlight your content. Avoid any distractions in both design and functionality. This is where minimalism comes to the fore! If we're speaking about portfolio design. Neutral colors will probably be the best decision, as your photos' color sets shouldn't clash with the background. In terms of written content, keep to the point! Don't interrupt the content flow with unnecessary details – express your ideas clearly.
Blog. Your blog can become the most efficient traffic-generating tool! It performs several relevant tasks at once. Firstly, you can share your new works in a structured, convenient way. The variety of blog styles allows you to choose the one that fits your projects best. Secondly, blogging is a great way to express your thoughts and ideas about photography. Attract more visitors to your website 🙂 Finally, your blog is a priceless communication platform. It deepens the connection with your clients, increases interaction and is so good for SEO. A bit of advice: Don't make users register if they want to comment and avoid annoying anti-spam software. Numerous anti-spam plug-ins will protect you from spam without harming the user experience.
Now that you know what your portfolio should be like. You must be wondering how to get one quickly and with less effort. Luckily, you can get a ready website with all the cool features right away! You don't need to invent the wheel – amazing WordPress themes combine all the features mentioned above.
Free WordPress Portfolio Themes
WordPress is today's best CMS for those who want to handle their own website easily, efficiently and for free. WP is also perfect for blogging! Take a look at these beautiful Photographer Portfolio themes: they offer you wide functionality, clean design, and easy maintenance. All of that for free!
Photographer Portfolio Free WordPress Theme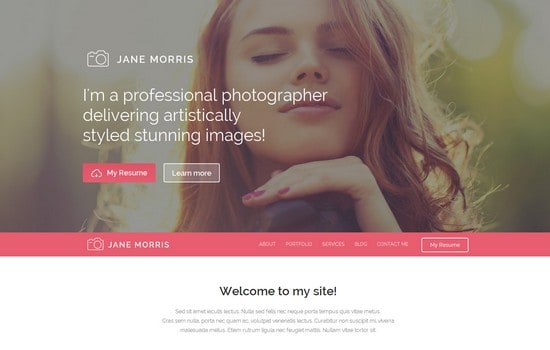 Photographer Portfolio free WordPress theme to illuminate your artworks. This trendy theme with a sleek design will convert any art-related business to the web, and bring the ever-increasing users' interest.
***
Free One Page WordPress Business Theme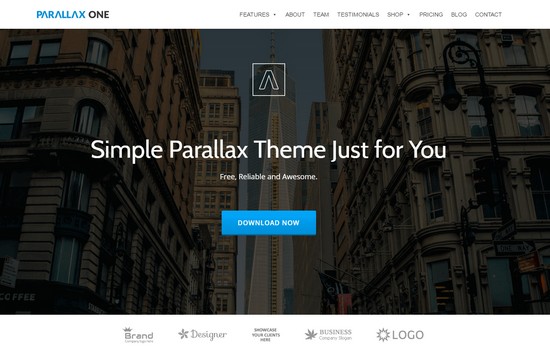 Parallax effect is skillfully introduced into this theme. You should definitely try it out. Parallax can give your portfolio some magic vibes, setting your photography in motion.
***
Photolab Free WordPress Theme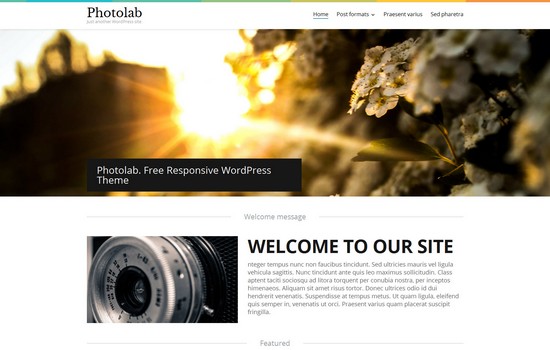 Photolab free WordPress theme. Smart redesign for your blog. This theme has a clean responsive design created to serve the needs of a professional modern blog. Keeping in mind the relevance of your blog, this one is a must!
***
Free WordPress Photography Theme
Free WordPress photography theme from Template Monster. Rich functionality, stylish design, well-organized content blocks and easy installation. Isn't that what you were looking for?
***
Shapely – One Page WordPress Theme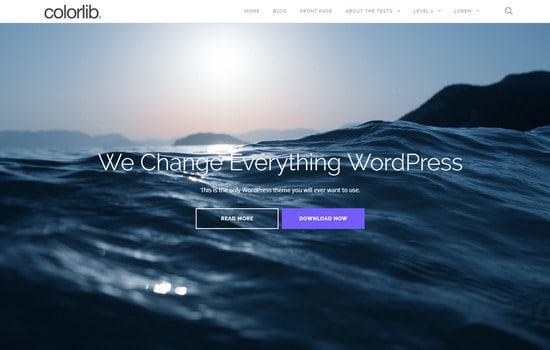 Shapely is a powerful and versatile one-page WordPress theme with pixel perfect design and outstanding functionality. The way Shapely makes your photos stand out is truly remarkable!
***
Portfolio Gallery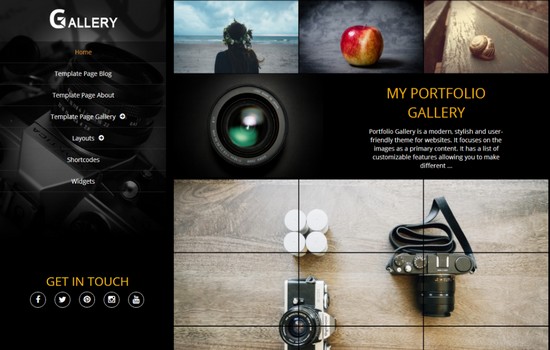 Portfolio Gallery is a responsive, stylish, user-friendly and SEO-friendly theme. It mainly focuses on visual content, which is very good for photographers 😉
Paid WordPress Portfolio Themes
Apart from these free photographer portfolio themes, there are numerous paid Photography WordPress themes. Paid themes offer quality support and help with installation. Saving your time and effort. There is a considerably wide range of them at two biggest template marketplaces: Envato and Template Monster. Here are some examples:
Simona S WordPress Theme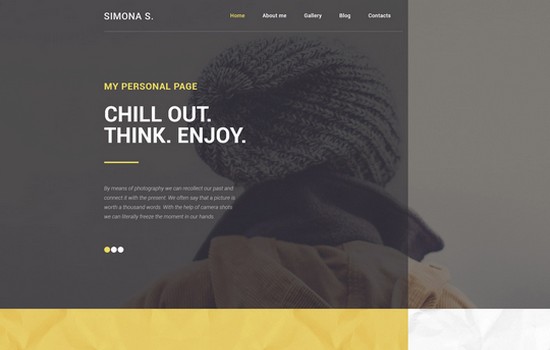 This personal page WP theme combines a clean design and user-friendly interface. It also offers a great solution for showcasing your content in the best possible way.
***
Photography | Responsive Photography Theme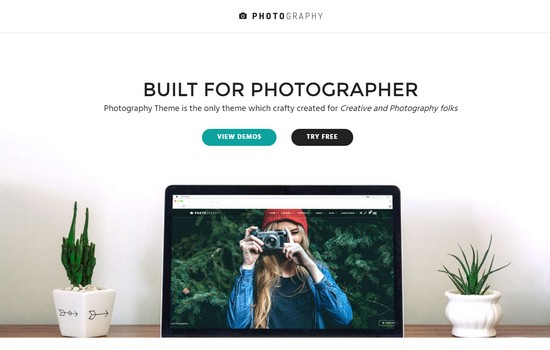 Photography is a responsive clean and minimal WordPress theme for Photography Creative Portfolio web site.
***
Photographer Portfolio Responsive WordPress Theme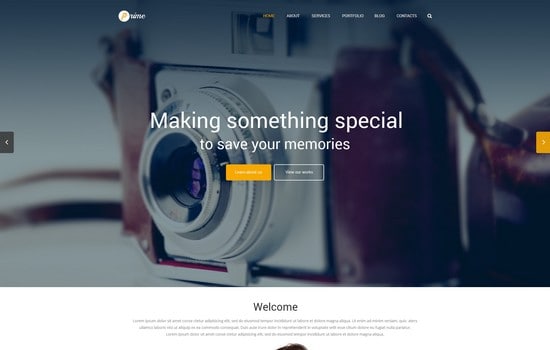 This Photographer Portfolio theme has every single function you might ever need! Trendy design, wide functionality, and also premium support make it stand out for a reason.
***
Premium Photography WordPress Theme – Etudes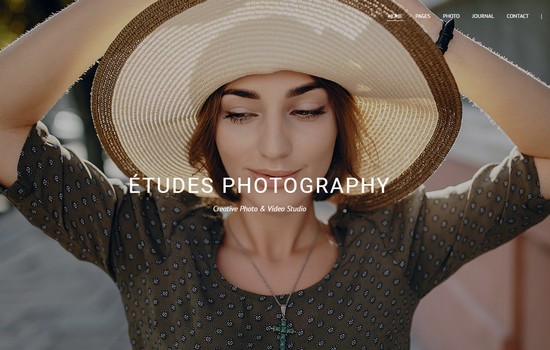 This photo WordPress theme was specifically crafted to showcase your works in a way that doesn't detract from the actual imagery. This gorgeous design is the perfect solution either for an expert doing photography for a living or an enthusiast doing it just for fun.
***
Bundles
When you were looking at paid themes, you might have noticed that they cost a pretty penny. What about 130 themes for $34? Yes, this is real with MasterBundles! Come and see it yourself 🙂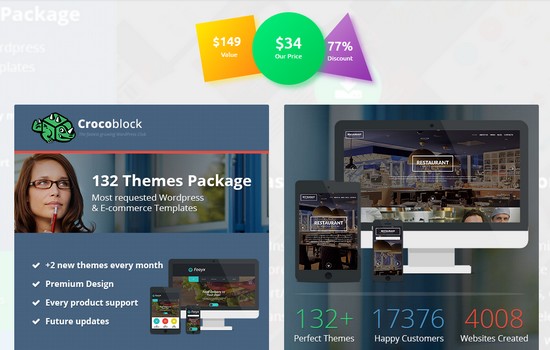 » 130 Crocoblock WordPress Themes for $34
WordPress Hosting
In order to get a website active and live on the internet. You also need to host a website. Here are two great hosting options for your WordPress site:
Bluehost is a leading web solutions services provider. They provide comprehensive tools to millions of users throughout the world.  So anyone, novice or pro, can get on the web and thrive.
InMotion Hosting provides premium WordPress Hosting for customers of all levels of experience and expertise. All of their hosting plans can have WordPress pre-installed on checkout. They also offer the fastest way to get you online with WordPress.
Conclusion
As you can see, creating a portfolio website is easier than it might seem. You can do it yourself following the tips mentioned above. Or get a trendy theme that perfectly matches your needs. Thanks for reading and good luck with your awesome portfolio 😉
Author Bio

Liza Koenhoven: Liza is an outreach manager and copywriter at Masterbundles.com,  passionate about strong coffee, online marketing, and social media. She always searches for current web design trends and marketing strategies to share awesome resources and tips with you. Apart from that, she loves art, Thai cats, and Depeche Mode.
Where Should We Send

Your WordPress Deals & Discounts?
Subscribe to Our Newsletter and Get Your First Deal Delivered Instant to Your Email Inbox.
Thank you for subscribing.
Something went wrong.