Another week has passed in the WordPress community, and as usual. We do our utmost to collect the best articles about WordPress published throughout the week. Our goal is of course to find the most interesting and engaging posts for you guys. If we have missed any specific and great post so add a comment or let us know via our contact page so we can update our Weekly WordPress Recap.
One of the main news this week came from Wordfence security researchers who reported that thousands of hacked home routers are attacking WordPress sites. Which is really alarming. Especially relevant if you want to ensure that your own home router is secure Wordfence have created a tool that lets you check if your own home router is vulnerable. Link to the tool – Check if Your Home Router is Vulnerable.
But we also have more cheering posts for all of you WordPress enthusiasts to read. Tips & tricks to try, tutorials to check out and test, exciting themes and plugins to test run, podcasts to listen to and interesting interviews to read.
Let's check out some of the awesome WordPress news this week, shall we?
WordPress News
Hacked Home Routers are Launching Brute Force Attacks on WordPress Sites – Security researchers at Wordfence are reporting that thousands of hacked home routers are attacking WordPress sites. Wordfence firewall and malware scanner products are in use on more than 2 million WordPress sites and the company estimates that 6.7% of all attacks on these sites are coming from hacked home routers.
WordPress Editor Experience Survey Shows 75% of Respondents Don't Use Distraction-Free Writing Mode – The WordPress Editor Experience survey results have been published with data from 2,563 participants. More than 75% of respondents said they do not use the distraction-free writing mode.
Customizer Team Proposes Image Widget for WordPress 4.8 – WordPress contributors to the customizer have published a merge proposal for a new JavaScript and REST API-powered core image widget. The new widget interfaces with the WordPress media library to provide a simpler, more intuitive experience for adding images.
Matt Mullenweg: First Quarter Check-in – Just wanted to give folks my perception and feelings on of how we're doing thus far with the core foci: Writing: I'm really happy with the progress. Customization: Doing well. REST API: There has been little to no perceivable progress on having any parts of wp-admin powered by the REST API.
WordPress Resources: Tips & Tricks
WooCommerce vs Shopify – which ecommerce platform is best? (2017) – The WordPress vs Shopify dilemma comes about often, so today we'll try to resolve that question by diving deeply into both platforms, their capabilities, their benefits, their prices, their pros, and cons.
Site Architecture and How it Can Boost Your WordPress Site's SEO – While nobody can deny that competition is hot these days in the SEO business, there are some simple tricks that still work which can give you an edge over your competitors.
WordPress Performance Testing: Why, How & Which Tools to Use – The stars of the night are going to be: GTMetrix, KeyCDN Speed Test, Pingdom Tools, Google Pagespeed Insights, Webpagetest and Monitis Speed Tools.
Your Indispensable Guide to WordPress Caching – In this post, Maria Ansari cover everything you need to know about WordPress caching and suggest some tools that you can use to leverage caching to its full potential.
How To Stress Test A WordPress Website – What happens when the traffic spikes during the holidays? What about when you get a product feature on the news or in a guest blog post? Is your site ready for this type of stress?
How Much Should a WordPress Theme Cost? Hundreds of Themes Analyzed, Here's What the Data Says – This post takes an empirical look at what's going on, explores how much different themes cost (with analysis from hundreds of themes) and considers what the best route forward is for theme vendors in this extremely competitive market.
How to Safely Enable WordPress SVG Support – Today we are going to dive into one way to safely enable WordPress SVG support, discuss browser support, as well as some caveats if you decide you want to switch to the vector image format.
WordPress Tutorials
How to Enable GZIP Compression in WordPress – Enabling GZIP compression can help reduce the size of your webpage, which can significantly reduce the amount of time to download the resource, reduce data usage for the client.
The Definitive Guide to Discovering Which Theme and Plugins a WordPress Site Uses – In this article, you will learn why discovering the theme and plugins a WordPress site uses is so valuable, as well three options for running a complete espionage mission.
How to Display Random Posts in WordPress: The Complete Guide – In this article, I'm going to talk about how can random posts help revive old posts, which sites this method works the best on and of course, how to display random posts in WordPress.
How to Add a NoFollow Checkbox to WordPress Insert Link Section – Many experienced webmasters prefer to add a nofollow checkbox for this kind of web link. But for newbies, many of them fail to realize the importance of a nofollow tag for an external link.
How to Fix the WordPress White Screen of Death – The dreaded white screen of death! Sounds like a dialogue from a horror movie. Well, it is more annoying than horror. You might have encountered it at least once.
WordPress Themes & Plugins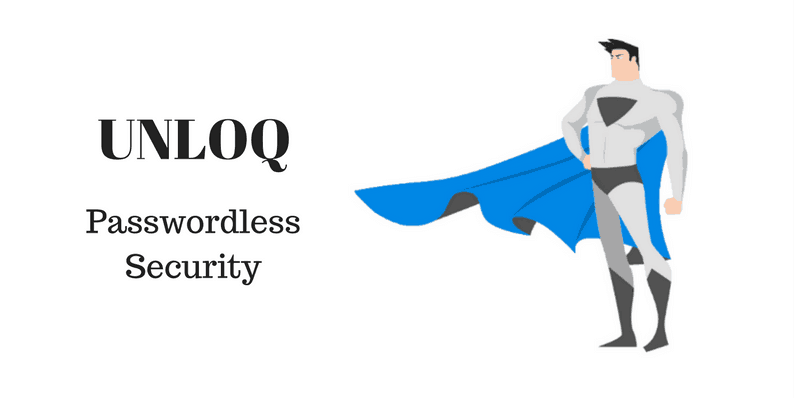 UNLOQ – Unique Passwordless Solution to Security – Ladies and gentlemen, may I present to you one of the most innovative and breath-taking creation I have ever encountered throughout my WordPress career: the UNLOQ Passwordless Authentication!
Widget Options: A Powerful Plugin To Level Up WordPress Widgets – In this article, we're going to take a closer look at the Widget Options' free version, and talk about what features it offers, how they work, and the premium version which offers additional features.
Oxygen Provides Powerful Visual Customization for WordPress – Oxygen, a new WordPress plugin from the people at Soflyy, promises to give visual, real-time pixel-level control over all site elements.
13 Best WordPress Directory Themes for 2017 – The directory themes in the list are beautiful and mobile-friendly, plus, they have all the features you need to build a business with a directory site.
50+ of the Best Feminine, Cute & Girly WordPress Themes [Update 2017] – This list contains all the best cute and feminine WordPress themes. It focuses heavily on blogging themes but also features a few WooCommerce and business themes.
WordPress Product Reviews
Vlog Theme Review – Best WordPress Video Theme? – If you have always wanted to create a video-focused site, now would be the perfect time to do that. Vlog, a beautiful, video-focused theme that can also be used for creating other types of websites.
Weglot Review – The best thing about the Weglot Translation Plugin for WordPress websites is most certainly its easy implementation and use. Weglot offers a solid technical solution, that is SEO optimized for your translated versions.
Elementor Review: A Quality WordPress Page Builder With Unique Features – Want a WordPress page builder that's built for business? Elementor is an up-and-coming page builder that isn't just going after the code deficient among us.
WP Subscribe Pro Review Get More Subscribers Promote Content – WPin.me reviewing the WP Subscribe Pro plugin by MyThemeShop. The WP Subscribe Pro plugin has a raft of features available to help you gain more subscribers and promote content.
Imagify Review: A Quality WordPress Image Optimization Plugin – one of the best ways to shrink your images' sizes is with a WordPress image optimization plugin. Imagify is one of those plugins.
Magic Members Review: A Feature-Rich WordPress Membership Plugin – Membership sites are an increasingly popular way to monetize a website. With a membership site, you restrict access to some or all of your content. We reviewing Magic Members, a premium WordPress membership site plugin.
GiveWP Review: A Free Donation Plugin With Good in Mind – GiveWP has been known to partner with charities and it also provides all sorts of publicity and knowledge-base information for helping non-profits make money and get the word out.
WordPress Podcasts
WordPress – Jetpack to the future! – This week on WPwatercooler they speaking with some of the Jetpack team regarding the updates they have done in early 2017.
WP-Tonic: WPShout on the Business of WordPress Tutorials – Interview with Fred Meyer, David Hayes and Alex Denning from WPShout on the business of WordPress tutorials. What have they learned along the way?
WordPress Plugins A-Z #302 Checking your Posts with Copyscape, WooCommerce Images – Episode 302 is about plugins for Google Calendar, Site Attack Blocking, Checking your Posts with Copyscape, WooCommerce Images, and a plugin to list your stock portfolio.
WPblab – Community Connections – In, Around and Through WordPress w/ Raquel Landefeld – This week on WPblab Bridget Willard and Jen Miller are joined by Raquel Landefeld of Mode Effect to talk about community connections – in, around and through WordPress.
WP-Tonic: Tom McFarlin, Focused on WordPress Code Quality – Tom McFarlin is a self-employed WordPress developer and a top contributor to the WordPress development community. Tom runs a small business called Pressware, that builds web applications, sites, themes, plugins, and more – using WordPress.
WordPress Interviews
David Braun about Business, Team Building and Web Development: Interview with TemplateMonster CEO – Meet David Braun – CEO of TemplateMonster.com, one of the largest website themes marketplaces on the Internet. He is one of those creative personalities who bring inspiration into everything they do.
A Quick Interview with Ionut Neagu (Themeisle) – When did you first stumble upon WordPress? I think it was my first encounter with entrepreneurship as well, I have used WordPress to launch a poker blog.
Email Marketing: How Jason Resnick Makes It Work – Email marketing can be a powerful and effective tool for freelancers. Today we hear from Jason Resnick. He's a freelance WordPress developer who helps other freelancers streamline their process.
Ending Notes
That's all folks! In conclusion, yet another exciting week in the WordPress community. I hope you have a good time reading the awesome articles. Beneficial if you can make use of the tips in the WordPress weekly recap. Let me know about all WordPress stuff you come across so we can add them to our next roundup.
Where Should We Send

Your WordPress Deals & Discounts?
Subscribe to Our Newsletter and Get Your First Deal Delivered Instant to Your Email Inbox.
Thank you for subscribing.
Something went wrong.