Did you know that WordPress powers almost 27% of the internet?
People choose WordPress for one reason. The options available for customization are amazing. The fact that it allows you to install plugins is the real game changer here.
With over 51,000 WordPress plugins, you just can't lose! Each of these plugins makes the life of every WordPress user easier. They let you go beyond the usual boundaries that keep you from creating stunning and efficient websites. Whether you're after functionality or aesthetics, there will always be a plugin that matches your specific need.
Of course, choosing among the thousands of plugins available can be confusing. What kind of plugins do you really need to make your WordPress site easy to use and stunningly beautiful? Let me start you off with these 10 essential WordPress plugins you can't miss out on:
FotoPress – Best Photo & Image Editor WordPress Plugin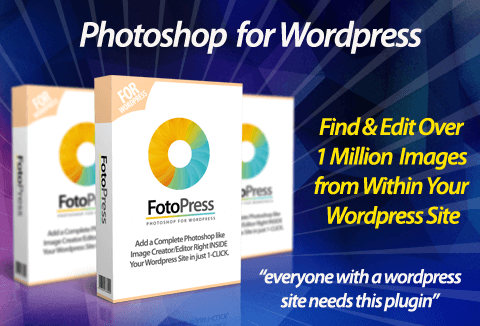 Opening up separate programs to do different tasks can be counter-productive. As much as possible, you need everything in a single place. This can be possible through FotoPress.
FotoPress gives you access to over two million royalty-free images. It also lets you edit your chosen images right within your WordPress site. Crop, rotate, resize and edit these images in a single click. You have almost all the perks you enjoy on your Photoshop – but within WordPress.
Effects and filters? FotoPress has those, too. You have over a hundred different special effects to use. There are over 20 Instagram filters to take advantage of as well. It doesn't even matter how many different layers you use on a single project. You can get support for an unlimited number of layers right inside the image editor.
Blog Subscriber WordPress Plugin – Your Key to Real Subscribers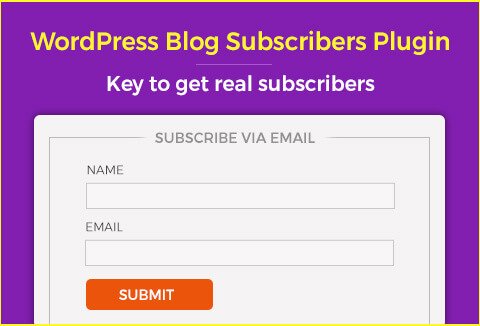 When you have a blog, it's not just about the number of visitors. What you really need are the solid subscribers. They're not the ones who are just hanging around for a quick peek. You're after people who will keep coming back on a regular basis. That's the real lifeline of any blog site or page.
This is exactly why you need the Blog Subscriber WordPress plugin. It helps you bring your subscribers' experience to a whole new level.
The plugin collects all the data that you need as far as leads are concerned. From there, it automatically sends updates every time you publish new content. This is definitely an important step. You want your readers to have constant access to all your blog posts. They miss out on a single one, and they might forget to come back.
The plugin also allows you to customize the emails sent to subscribers. This does not just benefit you in terms of proper branding. It also allows you to use the approach that appeals to each specific subscriber. And that's what hooks them all in and makes them keep coming back.
Carousel FX Plus – An Awesome Responsive Carousel Plugin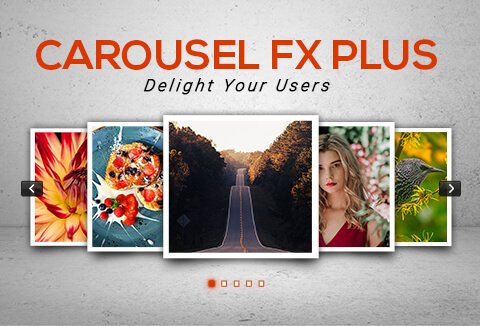 Aesthetics always play a huge role in any website. Your content may be relevant. But if it's not visually appealing, no one would take a second look. This is where Carousel FX Plus comes in.
It doesn't matter what kind of content you want to display. You can easily turn them into sliders. This does not just make your pages more appealing. It also creates a more organized flow.
You can choose among multiple carousel effects. You can also apply the carousel around your widget area. Make it easier to display your gallery images. You can also set the carousel into autoplay, or let users take control.
InkAppointment – Online Appointment Booking WP Plugin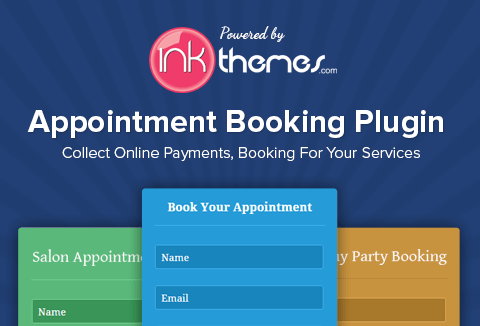 You have other tasks to take care of. An assistant will add to your costs. Of course, despite this, it's important to manage appointments being made online. This makes the InkAppointment plugin a real essential for WordPress users.
InkAppointment is an online appointment booking system and scheduling service. It's a plugin that can make your life a lot easier. There's no need for your clients to make a call! All they need to do is fill out the form, and the appointment is penciled in.
And this doesn't just make life easy for your customers. It makes life easy for you as well. Now, you can easily keep track of all your customer's appointments – the past, present, and future. Your appointment list will also be available in a clutter-free format.
Profile Plus – Build an Interactive WordPress Community Site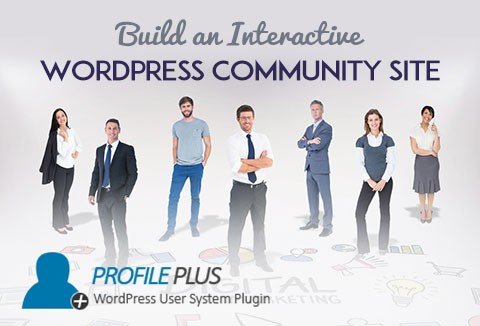 You know for a fact that community building is in. Just look at how social media networks are thriving. People are after the interaction. The relationships. That's something that you can take advantage of with Profile Plus.
Profile Plus is a community site plugin that makes the process more seamless. You can customize registration forms to get the right kind of information. Empower all your members by letting them all connect with each other without a hitch.
Customization is also a huge feature, especially on the end of users. There are so many layout styles to choose from for profiles. This makes everything more organized and more appealing.
To make the great stuff even better, Profile Plus can easily be integrated with other services. Among these are Campaign Monitor, MailChimp and Aweber.
An Ultimate Website Backup Manager WordPress Plugin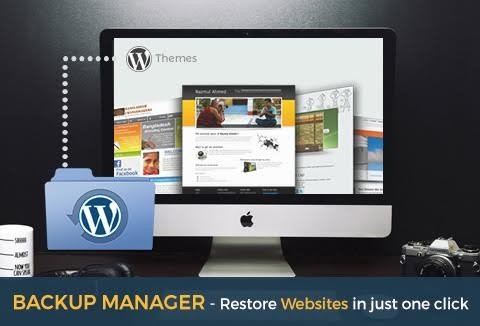 Security and business continuity should always be on top of your mind. What if your website gets hacked? Or deleted? You have to be able to get in there and restore your site in a snap. That's what Backup Manager is for.
It's the plugin that gives you much-deserved peace of mind. You can automatically schedule an unlimited number of backups. This covers everything in your site – pages, plugins, and content.
Hoping to restore data that were preciously backed up? There's no need to go through so much hassle. You can easily restore everything in a single click.
The location where your backups will be saved will also depend on you. You can back them up on Amazon S3, Dropbox, Google Drive, or in an FTP site.
Content Resharer Pro WordPress Plugin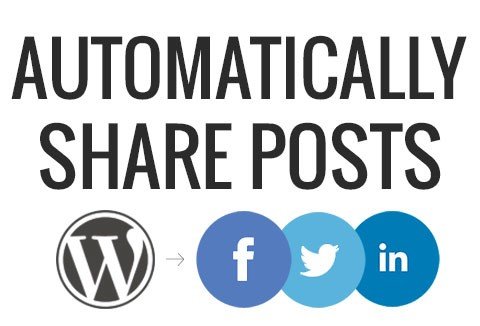 So you've created engaging, relevant content that your target audience will definitely find useful. What's the next step? Well, ideally, you should spread the piece of content around. You have to make sure this piece of content reaches the right people. You have to go where everyone is. That's what Content Resharer Pro can do for you.
You can finally stop re-sharing your posts manually. Through this plugin, you can set the frequency of resharing. You can also set custom messages for each post, or choose what kinds of posts should be reshared.
Other perks of using this plugin would be the URL shortening via Bitly and automatic hashtags.
Super Awesome Bundle of WordPress Shortcodes Plugins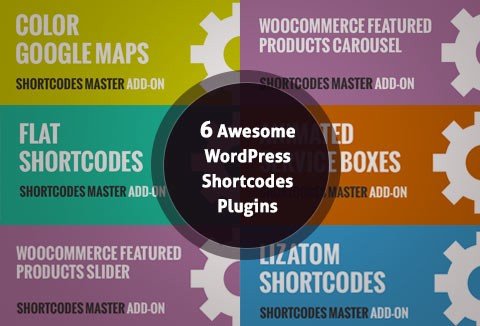 Shortcodes can save any developer's life. Ever since shortcodes were introduced, developers everywhere started saving hours of work. The only downside here, however, is the fact that a lot of shortcode plugins are extremely expensive. That's okay, though. With this WordPress shortcodes bundle, you can save a lot of time at an amazingly low price.
The bundle lets you save hours of code work through these plugins:
Animated Service Boxes
Flat Shortcodes
Google Maps plugin
Lizatom Shortcode Plugin and a Bonus
WooCommerce Carousel
WooCommerce Slider
Google Maps will let you choose the kind of map you need on any page. There are so many customization options to choose from. The WooCommerce Slider is just the thing you need for e-commerce sites. It's the ultimate solution to organized shop displays. The same thing goes for the WooCommerce Carousel.
Animated Service Boxes lets you choose different icons perfect for your project. As for flat shortcodes, they're perfect for today's minimalist trend.
Super-Fast Visual Page Builder for WordPress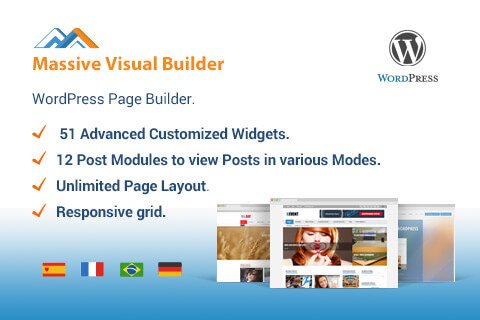 I can't stress it enough. The way your pages look like has an impact on how well people will respond to them. The Massive Page Builder is the perfect plugin for this cause.
This page builder lets you style each page the most seamless way possible. Hoping to change the layout of a page? Unsure about a certain post and how it's formatted? Not a problem! With Massive Page Builder, you don't even need a programmer to help you out.
How does the Page Builder let you do this? Basically, the plugin comes with a wide set of shortcodes. These make it possible for anyone to change anything in a few clicks. It can be used with any theme and allows you to build templates. This makes it easier to use layouts you have used in the past over and over again.
Tesla Login Customizer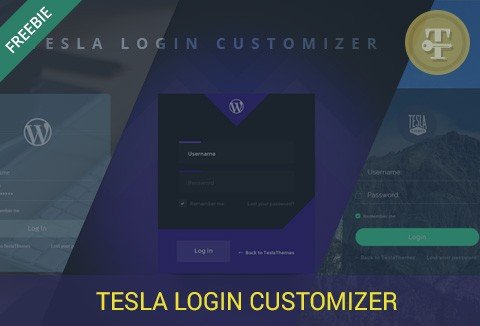 Login forms play a huge role in your site's functionality and appeal. You can't use the same black and white forms. Everything needs to have its own personality now, even the login page. That's what the Tesla Login Customizer can help you with.
You have to impress your visitors right on the get-go. With Tesla, you can create beautiful custom login forms. You can set the right height, width, and padding that fits your taste. Customize the color and skin depending on your branding. You can even add custom CSS. Basically, this plugin allows you to really own each and every part of your site – login page included. Tesla Login Customizer is free to download and who doesn't like freebies?
Catch these amazing essential WordPress plugins on DealFuel at a bargain.
Get 10% OFF Sitewide on all WordPress & Web Deals from DealFuel by using the coupon code. DEALFUEL10
By a way of updating this list for 2020, one of the plugins that help takes advantage of the newest Google's move towards questions and answers: FAQ Schema For Pages and Posts from Krystian Szastok and Online Marketing Gurus: https://www.onlinemarketinggurus.com/faq-schema-plugin
It allows you to build FAQs on the fly, use accordions with them and gain increased listings in Google's results.
Where Should We Send

Your WordPress Deals & Discounts?
Subscribe to Our Newsletter and Get Your First Deal Delivered Instant to Your Email Inbox.
Thank you for subscribing.
Something went wrong.