For any WordPress website with too much data, browsing around is always a difficult part. Although it seems not too much of an annoyance looking from the site owner's perspective, it does bother visitors.
Imagine visiting a library to search for a particular book and it's nowhere to be found because there are piles of different books? For me? It would drive me crazy! And what happens when your potential customers are driven crazy? Well, they are not likely to be your customers anymore. This is why it's urgent for any growing WordPress website to have a highly usable search system.
In today's world, it's easier to get organized with the help of awesome tools you can find online. For example, if you need to organize your brand assets, it's easy & fun to do with Brandox. Usually, a tool like this will kick more than a thousand dollars out of your pocket, but Brandox is available for only $59!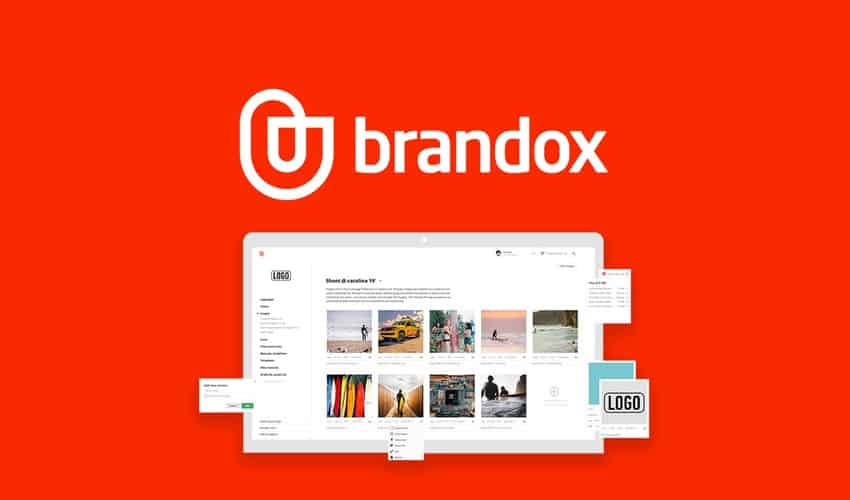 This branch of WordPress business, hence, has been flourishing on a large scale, making it hard for site owners to choose a suitable search tool for their WordPress websites. Many of them are wondering: What makes a good search plugin anyway? Well, not speaking for anyone but myself, it must:
Be able to help find out any files, whether the formats;
Complement the functionality of the whole WordPress website;
Considering these two vital requirements, I present to you one of the most powerful and extensive WordPress search plugins I have ever come across – The WordPress FullText Search!
What Is WordPress FullText Search?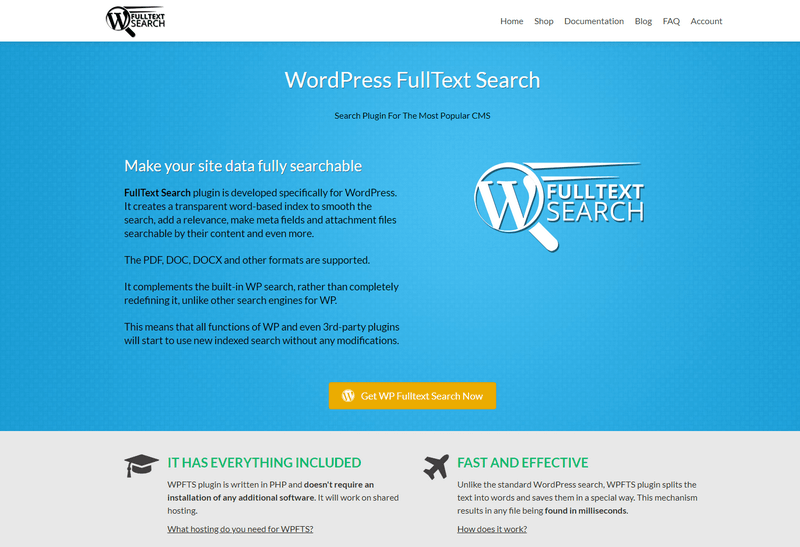 WordPress itself has a search system, so why you should need WordPress FullText Search? I bet you're having such question in mind, right?
First thing first, specifically developed for WordPress platform by Epsilon Web Manufactory, the plugin is a bright example of how WordPress searching should be done. In order to ease the search, it builds a word-based index into a system, making it easier to search anything from meta fields to attachment files. Moreover, in answer to what I have raised in the opening section above, this plugin does offer two critical features:
It supports loads of formats: PDF, DOC, DOCX and

more

;
Unlike many other search engines for WordPress, it adds to the WP built-in search system, making it possible for all functions of WP and third-party plugins to use the indexed search!
Core Features
Besides those, what can WordPress FullText Search do specifically? Well, to smoothly carry out its main mission, which is searching, the plugin is capable of doing quite many other extraordinary things. Here's a list of those:
It goes well both with MyISAM and InnoDB database tables;
Also, both Free and Pro versions support WordPress multi-site system;
Since there are automatic updates for the WPFTS Pro version, you won't need to download and install anything with each update.
The search results are displayed like those of Google, making it very easy for users to follow;
You are able to specify sorting criteria (e.g. relevance, date, post ID, title, slug, post type, random, comment count), sorting order, allowed post types and similar stuff;
Coefficients for each post part (title, content, meta field, attachment content, dynamic text) can be justified easily;
Integrated Native PHP libraries can be used to extract text from attachments, but mind that this way is not advantageous for shared hostings! It has less supported formats and conversion quality, but it's ideal if you can't use external services (because of information high privacy, for example)
The external

TextMill

service, which is completely free for WPFTS Pro owners, can also be utilized for the same purpose – the result is low load for your servers, better quality and a number of supported file formats;
What is more, WPFTS owners can take part in Partnership program (you will receive 15% from each purchase (including annual renewals). A big thing to remember, right?
What a quick look! Now we will go into the details of what I consider the most crucial features of this plugin, shall we?
1. Faster Searching Process
If you own a very big WordPress website, you cannot leave without a copy of WordPress FullText Search.
The more posts you have, the longer it takes for inbuilt WordPress search to carry out the process. However, the table has turned with WordPress FullText Search, since it uses a very different and effective algorithm – splitting the data into words and organizing them in a way that makes it much faster to find. Just so you know, a similar algorithm is used by Google and Facebook. So, don't doubt its efficiency, will you?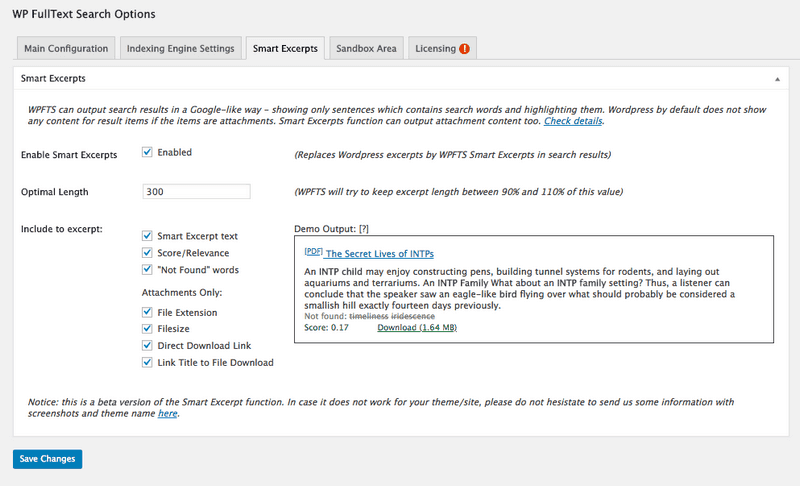 2. Accuracy Guaranteed
Needless to say, besides speed, the most vital thing about search results is accuracy. For WP FullText Search, this is guaranteed. Since the plugin uses its own database tables, there should be no worries about data and code change.
3. Incredible Flexibility and Customizability
What I love about WordPress FullText Search is that it definitely is a super upgrade of the inbuilt WordPress search!
Its creators may have spent quality time studying the shortcoming of the inbuilt search and then perfected this plugin by incorporating a wide range of filters into it! Thanks to these filters, you are able to expand the search options to a lot further than what the inbuilt has to offer. For example, rather than only searching through title and content of the post, it would be completely possible to search for metadata through PDF file content with WP FullText Search!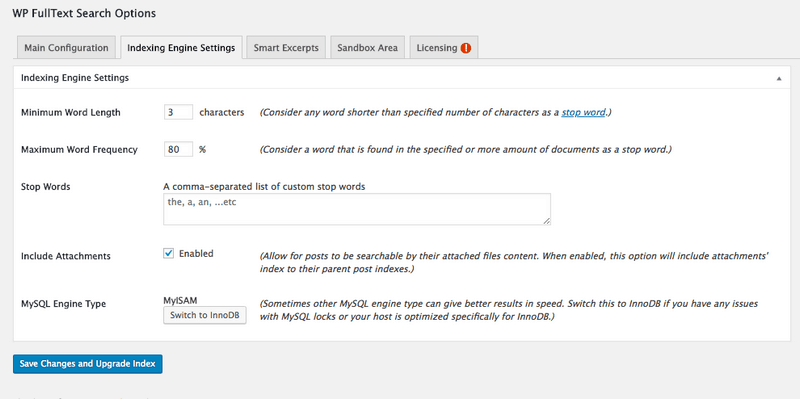 You may also add data to the index so the plugin can use it for searches later. The tip is to add those data types that are usually neglected during normal text searches such as PDF files, Excel or Word documents.
4. Internalization At Its Best
To make sure all your customers from anywhere in the world are satisfied. WordPress FullText Search enables users to use languages the same with their WordPress version.
The best part is that if you want to include a new language in the plugin. Just simply write to Epsilon Web Manufactory so they can put it into the next update. So much of pleasing customers, don't you think?
If you have no time to wait or you have a desire to get the plugin translated to some rare language – you can do it with any free translation plugin. The WPFTS is ready for that.
Why WordPress FullText Search Specifically?
Apparently, WP FullText Search offers a whole package of useful features, but you might argue: What makes it really stand out? Well, there is no denying that the most essential role of a search plugin is to give out the most accurate results as fast as possible, right? But do you ever think that such a plugin can also earn you more money? Yes, you've read it right!
With WP FullText Search, you can reveal some of your information in the search results that can lure the visitors to your WordPress site. More visitors mean more potential customers, directly boosting your revenue!
Great Plugin at Great Price
Here comes the part I guess many of us care about: pricing!
I'm glad I know of WordPress FullText Search just about time. Because for a limited time only, they are offering a 33% discount on the Pro version of the plugin. You can now get something whose original price was $60 with only $40! Don't fight me that you can root for the free version, well, of course, you can. The point is that much as the free version can please you, it is no match for the Pro! For example, only the Pro version can help you automatically index the text content of a PDF (and other) file and carry out a quick search with them.
You make look down here for greater details: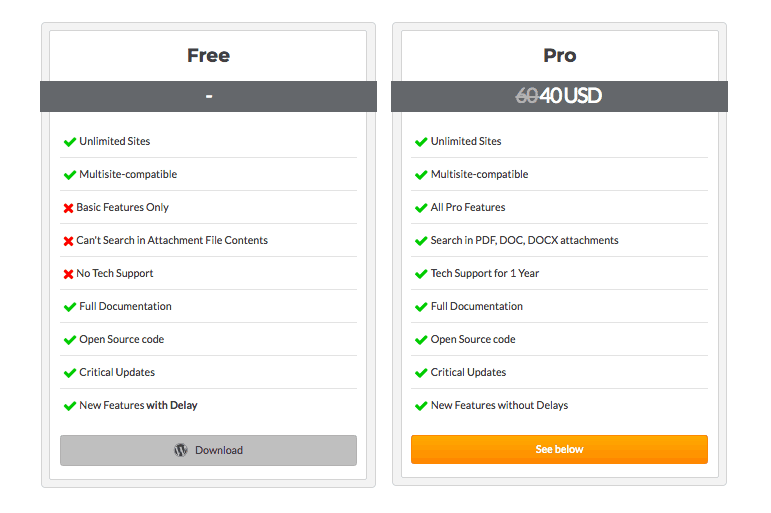 Final Thoughts
Searching for a winning WordPress search plugin? My recommendation definitely is WordPress FullText Search, not only for its well-developed feature pack, its detailed documentation but also for the vision of its creators – getting more revenue for customers at the end!
If you are interested in both a mighty search plugin and a chance to double your revenue, why don't you give WordPress FullText Search a try?
Where Should We Send

Your WordPress Deals & Discounts?
Subscribe to Our Newsletter and Get Your First Deal Delivered Instant to Your Email Inbox.
Thank you for subscribing.
Something went wrong.