Have you created a good WordPress site, but feel that it could be so much more?
You are a visionary with many specific ideas about what you need to do to make your website even better.
Unfortunately, you are such a "big picture" person that you neglected one small detail: learning how to code.
Here Are Some of the Reasons You May Be Avoiding Coding:
Want to spend more of your time doing other things, like running your business or creating inspiring work.
Don't have time to learn how to do it.
Think it's too hard.
Find it boring.
Whatever the reason, there are many people who find coding is just not their thing.
But the good news is that you CAN create the website of your dreams without coding! There are WordPress themes and plugins for almost anything you can think of, from backing up your site to installing the perfect shopping cart tool.
Here Are 10 WordPress Themes and Plugins to Build Websites That Take Away the Stress of Coding.
ZPLUS WordPress Theme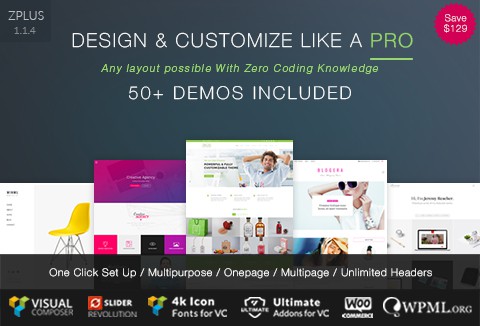 ZPLUS WordPress Theme – This is the most customizable WordPress theme out there. The best thing about it is that it allows you to easily create thousands of different WordPress sites with just one theme. It comes ready to use, with custom backgrounds, search engine optimization, and more than 11 customizable headers. You pay just one price to get a theme which can be bundled with multiple plugins on the same site. At just $19, this is a pretty good deal, and the easiest way to get a unique WordPress theme without coding.
Shopping Cart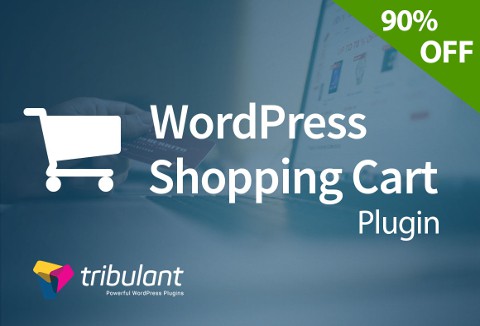 Shopping Cart – Are you trying to think of new ways to improve the shopping experience in your online store? Studies have shown that less clicks to make a purchase results in higher conversion rates. That's because shoppers are more likely to purchase if the experience is hassle-free for them.  Install this easy-to-use WordPress plugin to access multiple payment gateways, offer coupon codes, and countless other handy features. It will even calculate your taxes. You would think that a plugin with this many features would cost a fortune, but it's available for just $19.
Blog Subscriber WordPress Plugin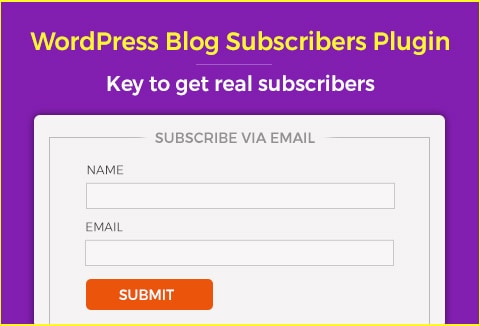 Blog Subscriber WordPress Plugin. If a blog doesn't reach its intended audience, it's not much use. And if you don't know who is reading your blog, how can you tailor your content to them? Enter the Blog Subscriber WordPress plugin. It can collect leads on your subscribers and even give each one a "customer dashboard" so that you can access the information you need. Some other features that make this plugin unique are its "Manual Add/Edit Form" option and the ability to submit forms via AJAX. You can also customize your buttons, headers, and background with different colors and messages. This WordPress plugin is now available for just $9.99.
FotoPress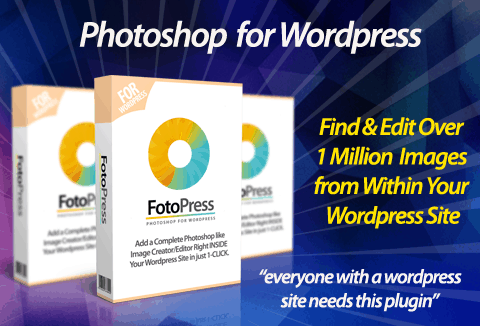 FotoPress. A visually appealing website is key to driving traffic. But you may find that you spend far too precious time fussing over pictures: searching for them, editing them, and adding special features like filters or text. Say good-bye to all that wasted time with the Fotopress WordPress plugin, which grants you access to over 2 million royalty free pictures and the ability to easily add Photoshop-like features and effects to them. It supports photo editing right in the site and even optimizes photos for search engines. This endlessly useful plugin is available at a cost of just $19.
Backup Manager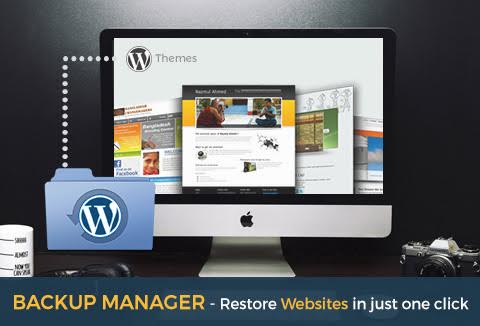 Backup Manager. In a perfect world, once you've created your website, it would last as long as you want it to. But in reality, websites get hacked or accidentally deleted. Wouldn't it be a relief to know that if this happens to your WordPress site, you can easily recover it? The Backup Manager WordPress plugin automatically schedules unlimited backups, so you can have peace of mind. Store your site on Amazon, Dropbox, or Google Drive and avoid the hundreds of dollars you would have to spend to restore it should something happen. This WordPress plugin can be purchased for just $17.
GoldLine Light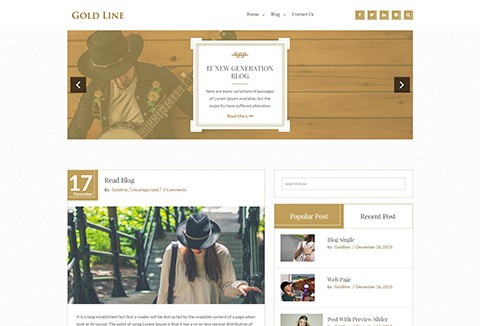 GoldLine Light. When it comes to WordPress, the right theme can make or break you. Your goals for your website are contingent upon finding a theme with the customizable features you need. Some of the most important features for success include an easy-to-access menu and prominent social sharing buttons. Finding a good WordPress theme that's also affordable adds even more of a challenge. That's why GoldLine Light may be the perfect solution. This theme offers numerous features, including social sharing and a preview slider. And the price is just right: currently, you can get this WordPress theme for free.
Breviter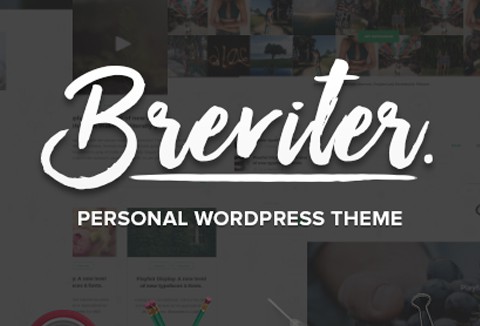 Breviter. Statistics show that the by far the most popular use of WordPress is for business. That's why it's so important to make your website appealing to the business world. The right theme is the perfect way to accomplish this! Breviter is a fully responsive WordPress theme featuring animations and micro-interactions. It emphasizes content in a fresh, beautiful way.  Another "freebie," this is an easy way to make your website unique and customizable in an affordable way.
InkAppointment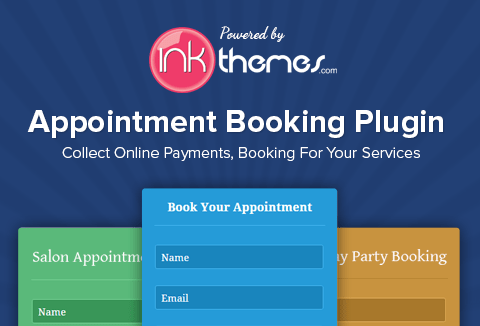 InkAppointment. No need to waste lots of time fussing with your calendar, or to waste money hiring someone to book appointments and meetings. This WordPress plugin does all the work for you! Customers can book appointments online without any phone calls at all. Simply select the dates and times when you are available, and this plugin enables scheduling right in your website. It comes with many cool features like an integrated payment mode and the ability to block off certain days (such as holidays or weekends). At just $29, this WordPress plugin will more than pay for itself with the time and money you'll save.
BigWave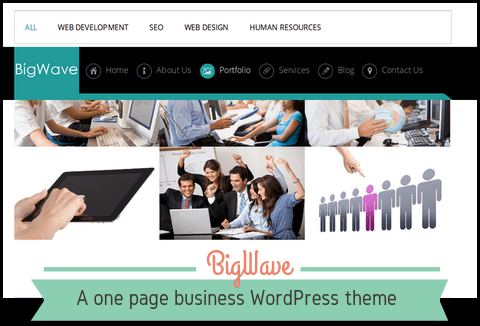 BigWave. 90% of all WordPress developers have more than one site that they work on. That's why you are always looking for one more thing to add to your toolbox! The BigWave WordPress theme may be perfect for you. This fully responsive free business theme offers two featured sliders and multiple portfolio screenshots. With your first page free, you can quickly make good on your investment by using BigWave for your business.
Solome – WordPress Theme For Startups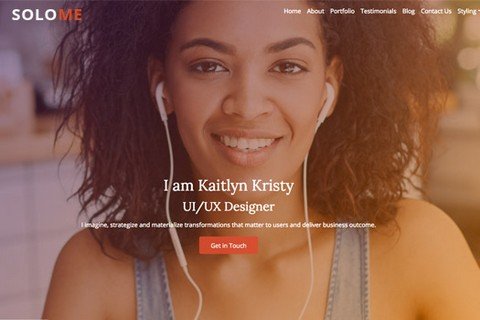 If you are looking for a WordPress theme that can help you build your personal brand and promote your startup, then Solome is the perfect option. By using this single page WordPress theme you can get your message straight off to the target audience. Solome comes up with 6 fully-customizable sections – Home, About Us, Portfolio, Testimonials, Blog & Contact Us to showcase your content. It is designed to work with Elementor Page Builder that includes a demo home page that can be edited in just a few minutes.
Content Resharer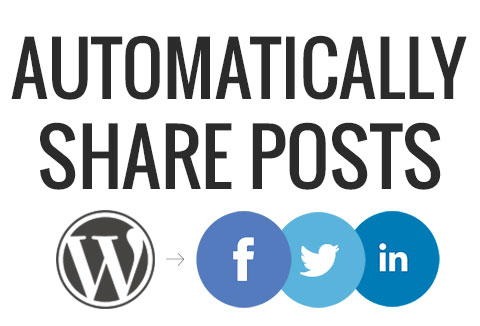 Content Resharer. Retweeting or re-sharing old blog posts is a proven strategy for increasing traffic to your website. It gives your target audience more opportunity to connect with you and also allows you to hit different time zones more easily. But as effective as this marketing strategy is, it can certainly take up a lot of time! That's why this WordPress plugin can be a real lifesaver. It automatically reshares posts to your Twitter, Facebook, and LinkedIn feeds. You can customize your reshares by category, tag, or post type and set the frequency of reshares. This plugin will increase traffic to your blog with almost no effort from you, freeing up more of your time for other creative endeavors.
These great plugins will help you create an appealing and effective website without any coding stress. There's no need to worry if you don't know how to code or if you just don't have the time for it. Your website can live up to its full potential and still accomplish all you dream of.
Where Should We Send

Your WordPress Deals & Discounts?
Subscribe to Our Newsletter and Get Your First Deal Delivered Instant to Your Email Inbox.
Thank you for subscribing.
Something went wrong.