Everyone wants to be an entrepreneur these days. I am not an exception. While planning to start my own business, I did extensive research on how to get started, and of course, a coming soon page is the first step to undertake when you're building your path towards success. Being a WordPress enthusiast I was not comfortable with the idea of switching my comfort zone.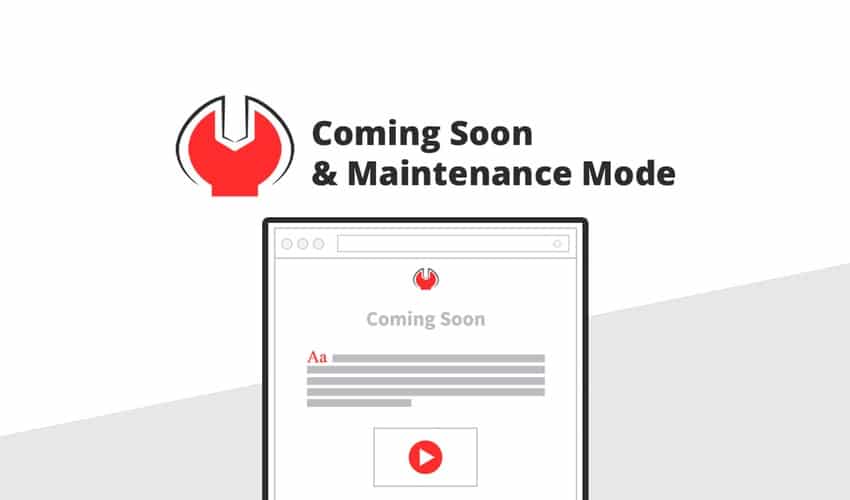 I thought if I don't switch, my options may become limited. Again, it may be hard to find a platform that is appropriate for beginners. But then I came across to a list of WordPress plugins that can create an amazon like website in minutes.
How to Create a Website Like Amazon Using WordPress?
While looking for WordPress solutions I came to know about Dokan multivendor marketplace. It was the first solution in WordPress to create a marketplace like e-Bay or Amazon. After detailed research, it seemed like a pretty good option but I still felt like looking into other plugins just to be sure.
Here are the lists of the solutions I found helpful. I will describe them according to the requirements I was looking in them.
Dokan Multivendor – WooCommerce Multi-Vendor Plugin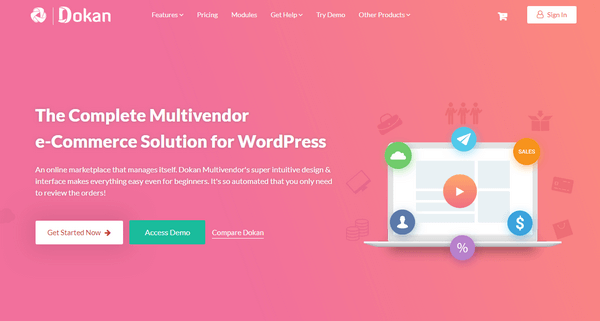 Dokan Multivendor – WooCommerce Multi-Vendor Plugin – The most popular marketplace solution for WordPress. It is highly recommended by users. Dokan is popular for its compact design and frontend capabilities. Dokan's separate dashboard for admins and vendors is the most liked feature of this solution.
In statistics, it shows that Dokan has reached the height to give competition to the autonomous marketplaces like Magento, BigCommerce, Shopify etc.
WC Vendors Plugin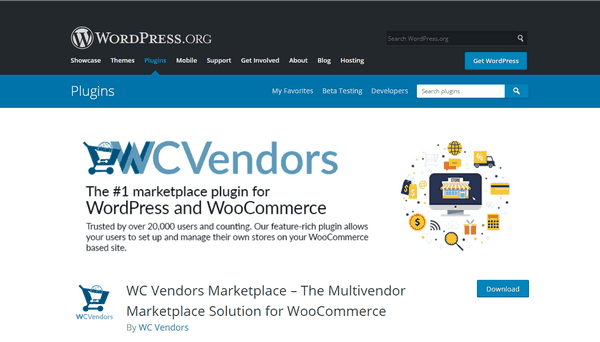 When you search for a multi-vendor marketplace solution in WordPress, WC Vendor is something that will be common in each list. WC Vendor's specialty is its free version for beginners. Again, This is a developer friendly plugin.
WC Marketplace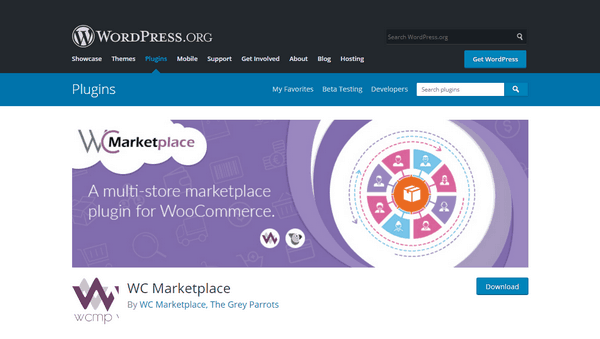 WC Marketplace is one of the popular multi-vendor solutions based on WooCommerce. It has total 10000+ active install and user-friendly interface. WC Marketplace Plugin allows admin to sets the Vendor's commission rate. It also has some other important features that a multi-vendor solution should have.
Product Vendors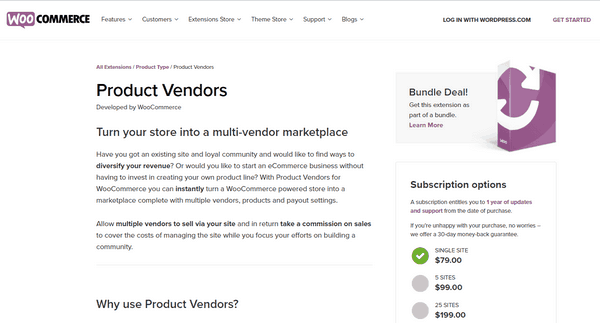 Product Vendors – This is basically an extension of WooCommerce. But you have to pay a certain amount to activate the extension. But the facilities of the marketplace are really commendable. You can give vendors total freedom or can limit their power and set commission rate for them. This gives you a view on the sales report and you can have an idea about the growth of the marketplace you have created.
Why Should You Choose That Platform?
When you are about to become an entrepreneur you think of the risks you may run into. I looked into different blog sites and went through their suggestions. I realized before choosing a platform you should look into a few statistics about the platform. After that, you should go for that.
As an entrepreneur, I sorted out the list one should consider before choosing a platform as the sole one:
Customer Reviews.
The dashboard for vendors and for admins.
Vendors facility.
Customer care.
Pricing.
Installation.
Scalability.
Technical Support.
Marketplace and the marketplace is largely related to review.
I saw Dokan that is based on WooCommerce has the clearest statistics on those, therefore, stands in a better position. So I decided to go with Dokan.
Why Did I Get Dokan?
Dokan has its way to keep everyone happy with its minimalistic design. It keeps admins, vendors, and customers happy. The first thing that drew my attention to Dokan is its customer review.
Variety in Dashboard
It was mentioned earlier Dokan's specialty lies in dashboard settings. It has a separate dashboard for vendors and admins. I figured I could enjoy ultimate power as an admin. And I won't need much technical knowledge to handle that dashboard either. On the other hand, my vendors will have a dashboard that serves their purpose to the fullest.
Vendor-Admin Facility
Vendors can:
Upload products according to their will.
Updated Dokan has quick editing option.
Vendors can run their own campaigns. Even they can add blogs and reviews.
But admins own the ultimate power. As an admin, it's up to me if I will let them enjoy those intimidating facilities or not.
Commission System
You can add unlimited vendors and earn commissions from each sale. Not only that, Dokan extensions let you arrange auctions. Auctioning products bring undeniable benefit to vendors and admins.
Customer Facility
My customers will have their own freedom too.
They can give reviews to the products or the stores.
With Dokan's new module Follow Vendor Store it is easier for customers to follow the vendors they like. They can have regular updates of products by using this module.
Dokan extensions will let my customers have invoices. Invoices will help them have better faith in the marketplace created. On the other hand, my vendors will have a sales report for them.
Support System
Dokan has a dedicated support team that is always ready to resolve the customer's problem and any technical issues they may face. Whoever used Dokan has highly spoken about their support.
Pricing
The Pricing plan of Dokan seemed most convenient to me as a beginner. I am going to start with the free version initially. But for your help let me inform you, Dokan has a free version for beginners and you won't have to go for the priced plan if you don't find it fit for you.
If you are compatible with Dokan it starts at a very lower rate then goes into business and enterprise plan.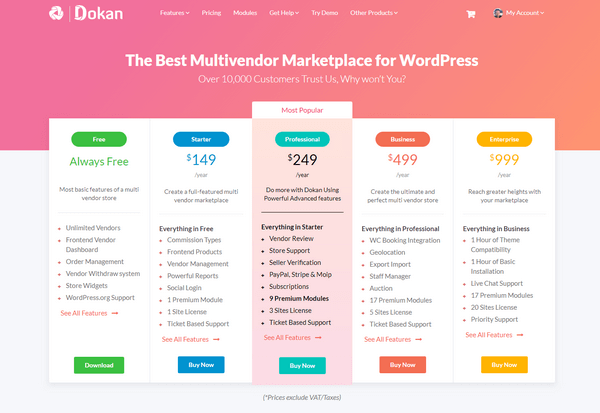 Dokan's 14-day refund scheme also intrigued me to take this risk. This is because when I will turn to a paid plan if there is any problem which their support engineers are unable to fix they will give me a refund.
Installation

The Dokan installation is really easy even for someone with a non-technical background has also helped me to take the decision of going for Dokan. Let me share the process of building a complete marketplace with Dokan with you.
How to Create Marketplace With Dokan
I found it extremely easy to set up the marketplace with Dokan. But before you install Dokan you should have WooCommerce installed in your site first. I am going to share the entire process starting from installing WooCommerce.
Step 1
First of all login to your WordPress site. Then go to plugins and search for WooCommerce. For that navigate to Dashboard ->Plugins.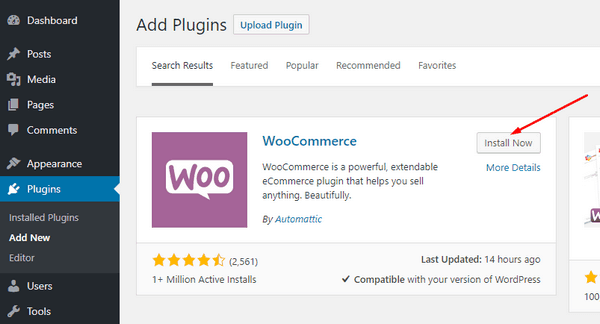 Install and activate WooCommerce.
Step 2
When you have activated WooCommerce you already know how to install the plugin right? Now, repeat the previous steps while downloading Dokan.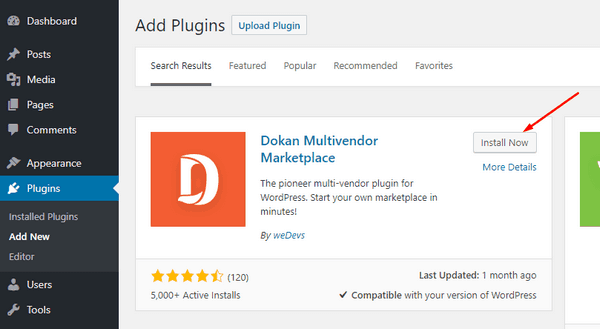 Then activate Dokan in the same way as WooCommerce. After activating it you will automatically get a dashboard inside your WordPress as shown below.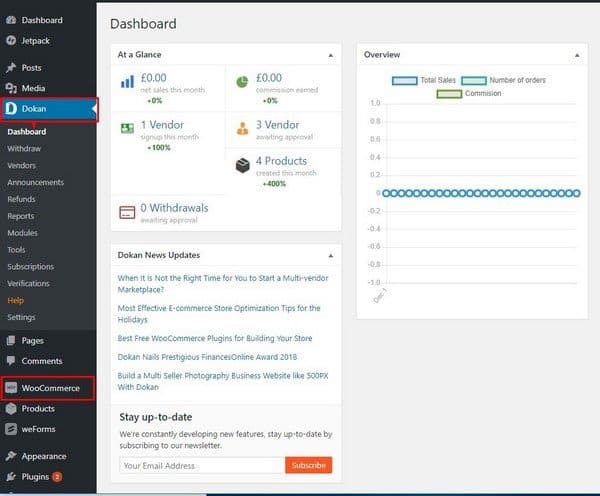 Step 3
There is no limitation for the number of vendors in Dokan. But I had to configure that setting. The setting is in the WordPress dashboard. The process is: WP-admin ->Settings ->General.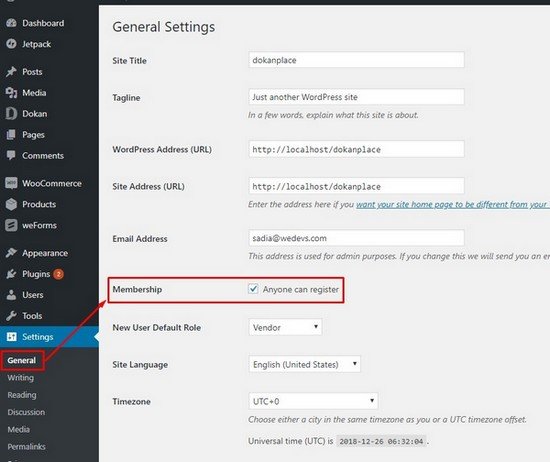 Adding New Users
As I am a beginner I have very few vendors added to the user list. The process is explained: WP-admin -> Users -> Add New.
I can share with you what roles you can assign as an admin. See the image below, as an admin, you can add vendors, customers, subscribers, shop manager etc. It is actually fun running Dokan marketplace as an admin.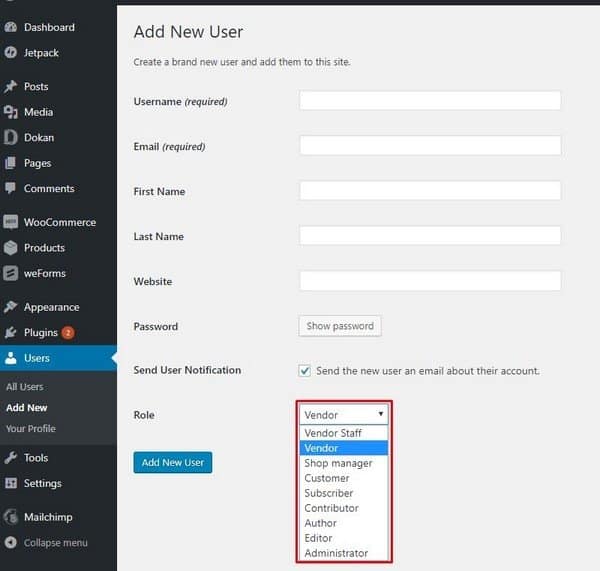 My multi-vendor marketplace is almost ready now. I'm waiting for my vendors to add products in their shops. Once they have added products my marketplace will be onboard.
I was looking into Dokan's themes. And for my personal use, I chose the Electro theme. The Electro theme looks like the image below.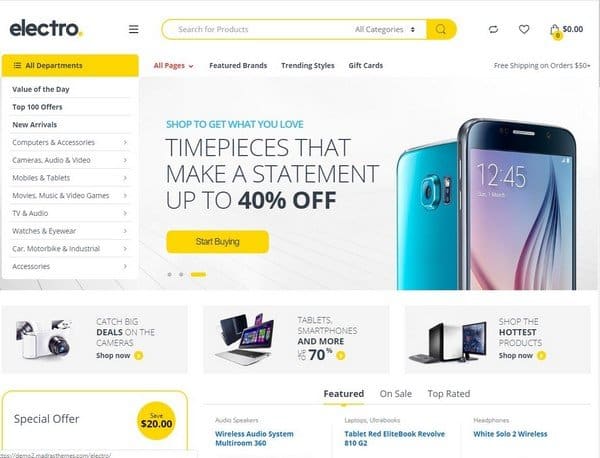 You can check all other themes from Dokan compatible themes.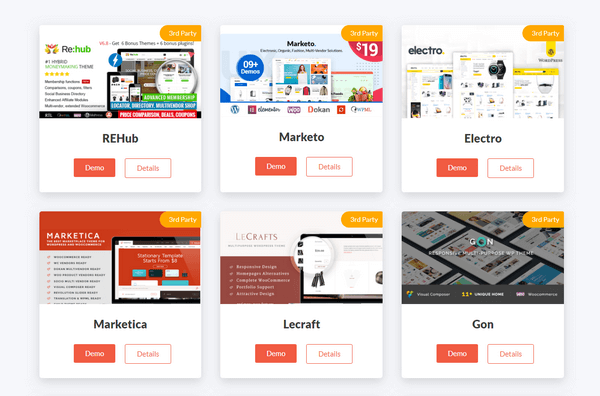 In Conclusion
Creating an Amazon-like website is a huge step to take. You have to consider a lot of things before taking the step. As an entrepreneur, I like Peter Thiel's approach that you should always go for experiments and have to be brave enough to take risks.
For me, Dokan seemed worth of my risk. It may not be the same for you. But you should re-evaluate all your options again and again based on the checklist that I mentioned above then finally take the big step. Also, if you want to give Dokan multivendor marketplace a try, then you can check out its free demo.

Latest posts by Sadia Rahman
(see all)
Where Should We Send

Your WordPress Deals & Discounts?
Subscribe to Our Newsletter and Get Your First Deal Delivered Instant to Your Email Inbox.
Thank you for subscribing.
Something went wrong.