Did you know that every day 661 new WordPress websites pop up? This illustrates WordPress's dominance in the website and CMS industry. Over 30% of all websites are supported by WordPress.
You may be aware of the importance of every business running a successful and representative website. However, you may also be aware that once you set up your website and start adding features and functionality, the expenses can start to stack up. If you don't want to get lost in all this information, guys at Website Advisor reviewed a lot of website builders & other web building tools.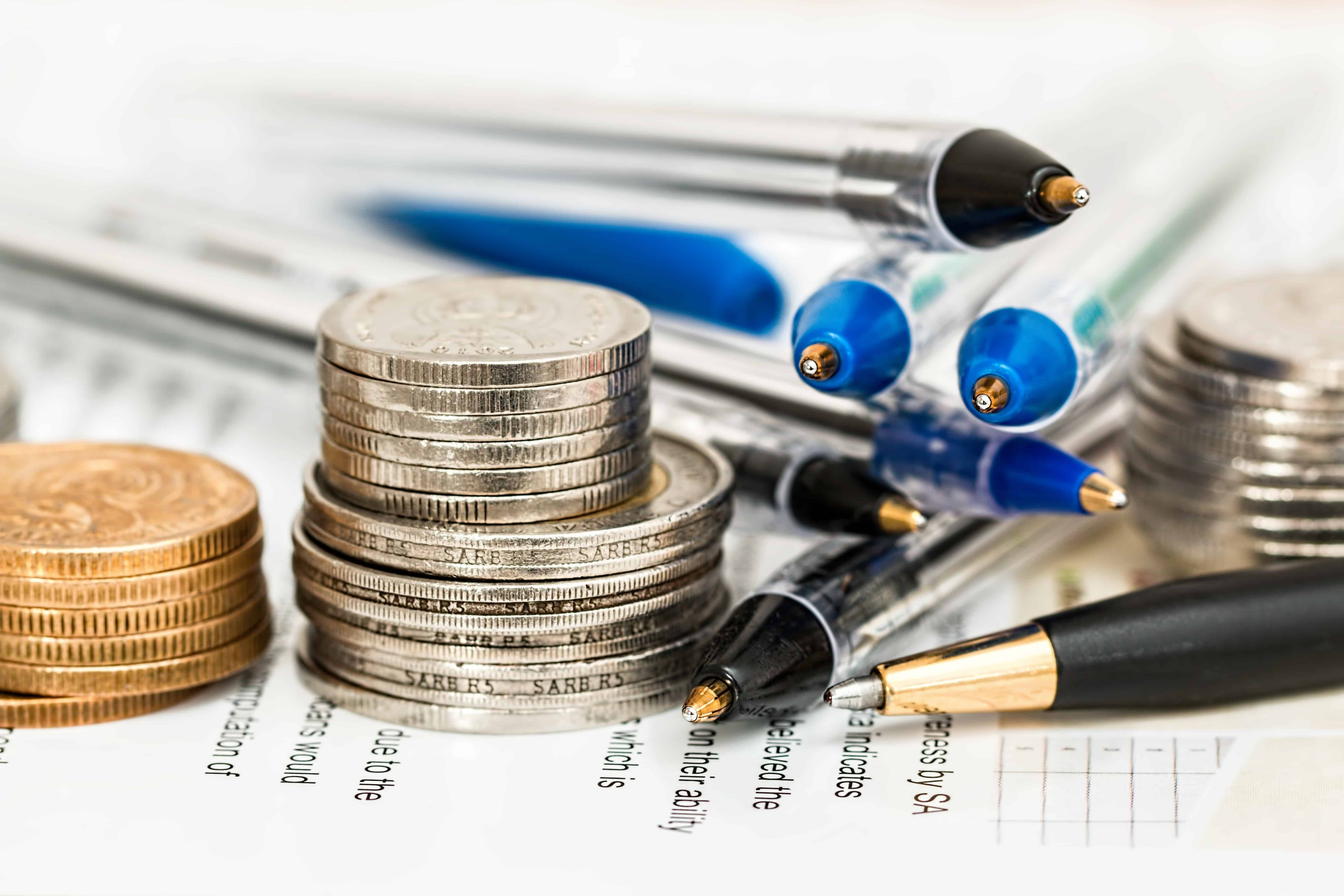 How can you run a successful website without spending more than is necessary? Where can you cut costs without damaging your effectiveness?
If you are interested in getting the best WordPress price possible, check out our in-depth guide below.
1. Web Hosting Costs
WordPress is free! Kind of. Yes, the basic WordPress website construction tools and CMS programs do come without a fee. However, in order to be able to make your website available to others, you will need to employ other services. Web Hosting is the most crucial of these.
There is a huge range of web hosting options available today. The good news is that there is a deal out there to suit every business size. Each company or entrepreneur needs to evaluate their own needs and business plan before choosing a Webhosting company that meets their unique needs.
If you are a small business starting out with a limited budget, cheap deals are available. These may not offer the fastest page loading times and may cut other corners. However, the lower price and the opportunity to get your name out there early may still be attractive to many.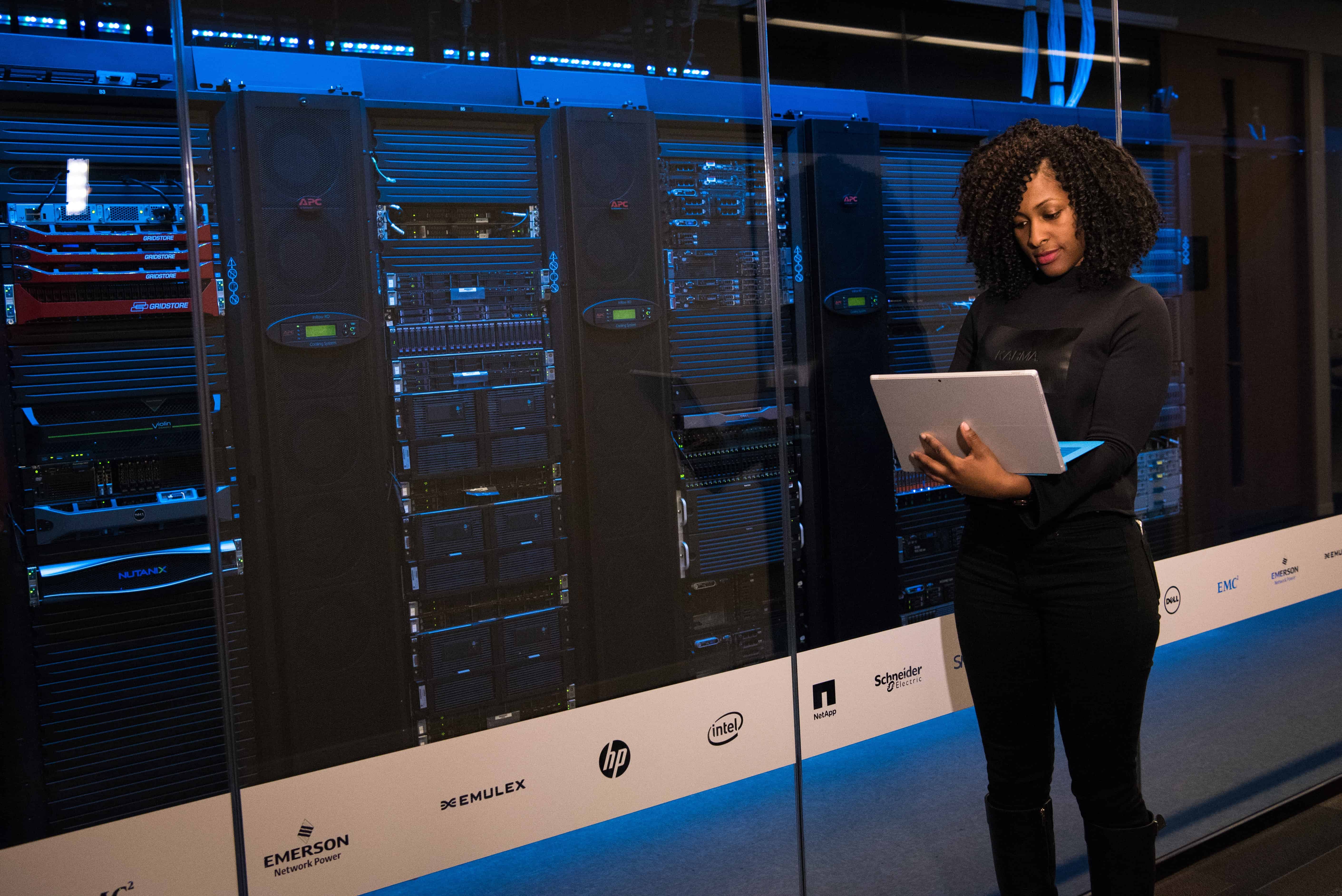 As your business and online presence grow, you will then be able to change hosting providers to match your needs at any current time.
On key feature to keep in mind when researching web-hosting is security. More specifically the security you offer to visitors to your site. This is especially important when processing payments. You may need to select a provider that offers SSL certification.
Some offer this as part of the web hosting deal. Others charge a yearly fee. Extended Validation SSL certificates can cost as much as $50-$200 per year. While security is not something you can compromise, do your research well to get the lowest price possible.
2. Domain Name Costs
Domain names are hot property. The record for the most expensive domain name is $13 million, sold in 2010. While your budget may not stretch this far, balancing cost-saving and the effectiveness of your domain name is very important.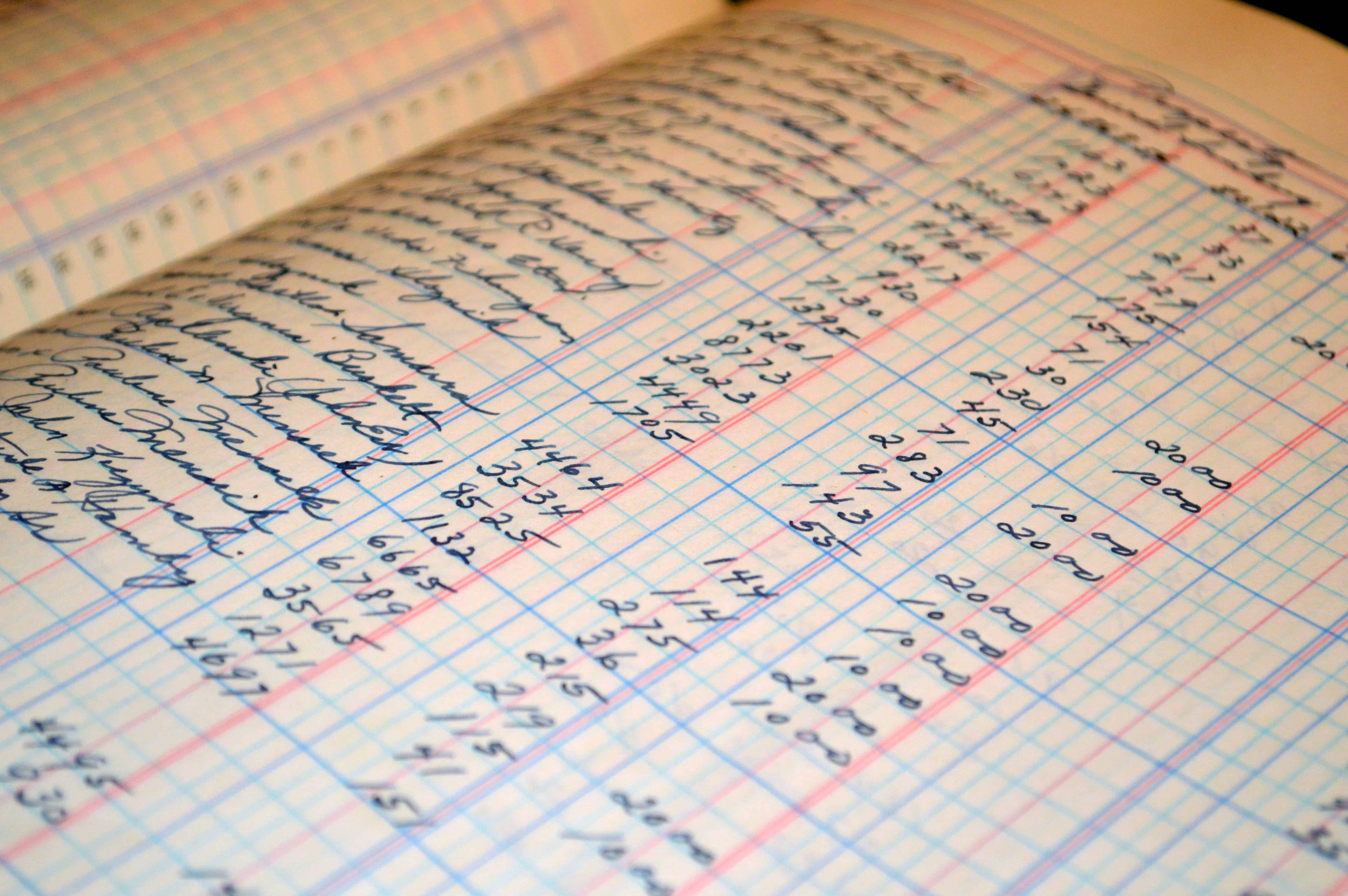 Is it possible to get a free domain name? Yes. However, you will be burdened with a very uncool suffix such as .WordPress.com. This suffix alone will damage your credibility in your customer's eyes.
Affordable domain names, without the suffix, are available from most hosting providers. Their starting rates are usually reasonable. Often you can get a domain name from $10 per year.
But be aware, after the first year the price for your domain name goes up. The renewal rates with some hosting providers such as Godaddy can increase to a staggering sum, especially if you have purchased the addons, in that case, that will add up to the overall price which will cost you a lot more than expected.
That is one of the reasons why many Godaddy clients decide to transfer their Godaddy domains to Bluehost, so it would cost them a lot less, plus they would get the same addons for free.
An effective domain name should be part of the package offered by the web hosting provider. The price should not be exorbitant. Avoid free names that will damage your reputation.
3. Saving Money with Designs and Themes
Once your hosting and domain name is established, you will need to plan the look and design of your site. You will no doubt want a site that looks great and is mobile responsive.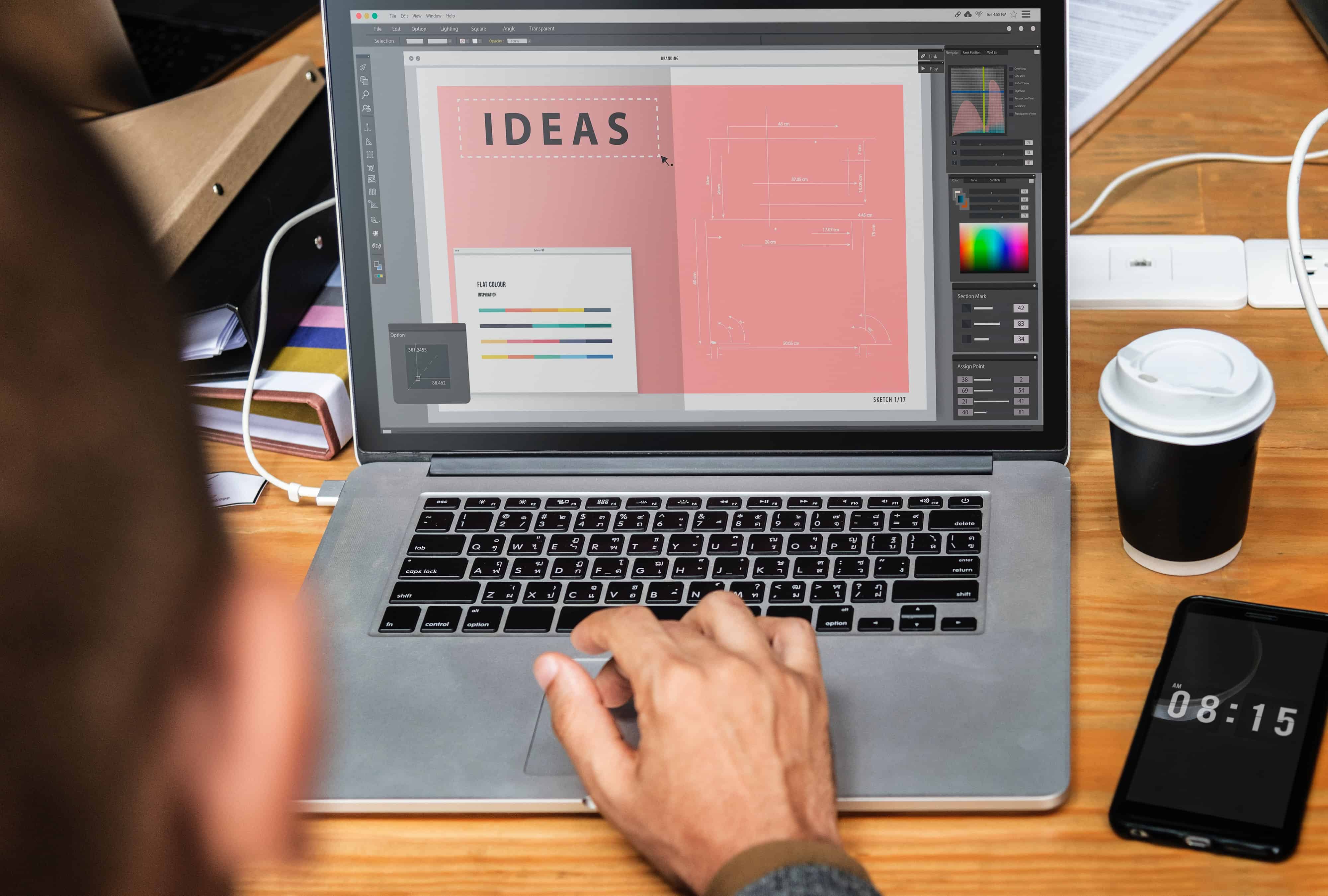 This is where things can get expensive. A great looking site is crucial to your success. With literally millions of themes to choose from, it is very easy to get lost in the various options.
You may feel that you want to avoid free themes. After all, they are part of a catalog that is globally available. You may want to avoid using a theme that has been used in potentially hundreds of other websites.
However, choosing a unique theme can be expensive. Purchasing a theme from a third-party website theme provider may even create problems when you want to apply native plug-ins.
If you want a truly unique website, you may even want to customize the theme. This requires that you hire the services of an HTML professional. This may leave you reliant on the web programmer each time you look to change or migrate your website in the future.
There is no end to website themes and designs. However, the more unique and functional you want your site to be, the more expensive it will be. Choosing a free theme and populating it with your unique data and text may be enough to establish your online presence.
4. Choose Your Plugins and Extensions Carefully
Plugins are pieces of code that you add to your theme to provide extra functionality. Sometimes they offer functionality to visitors, such as the ability to contact you or fill out a form. Other times they offer security features such as complex firewalls.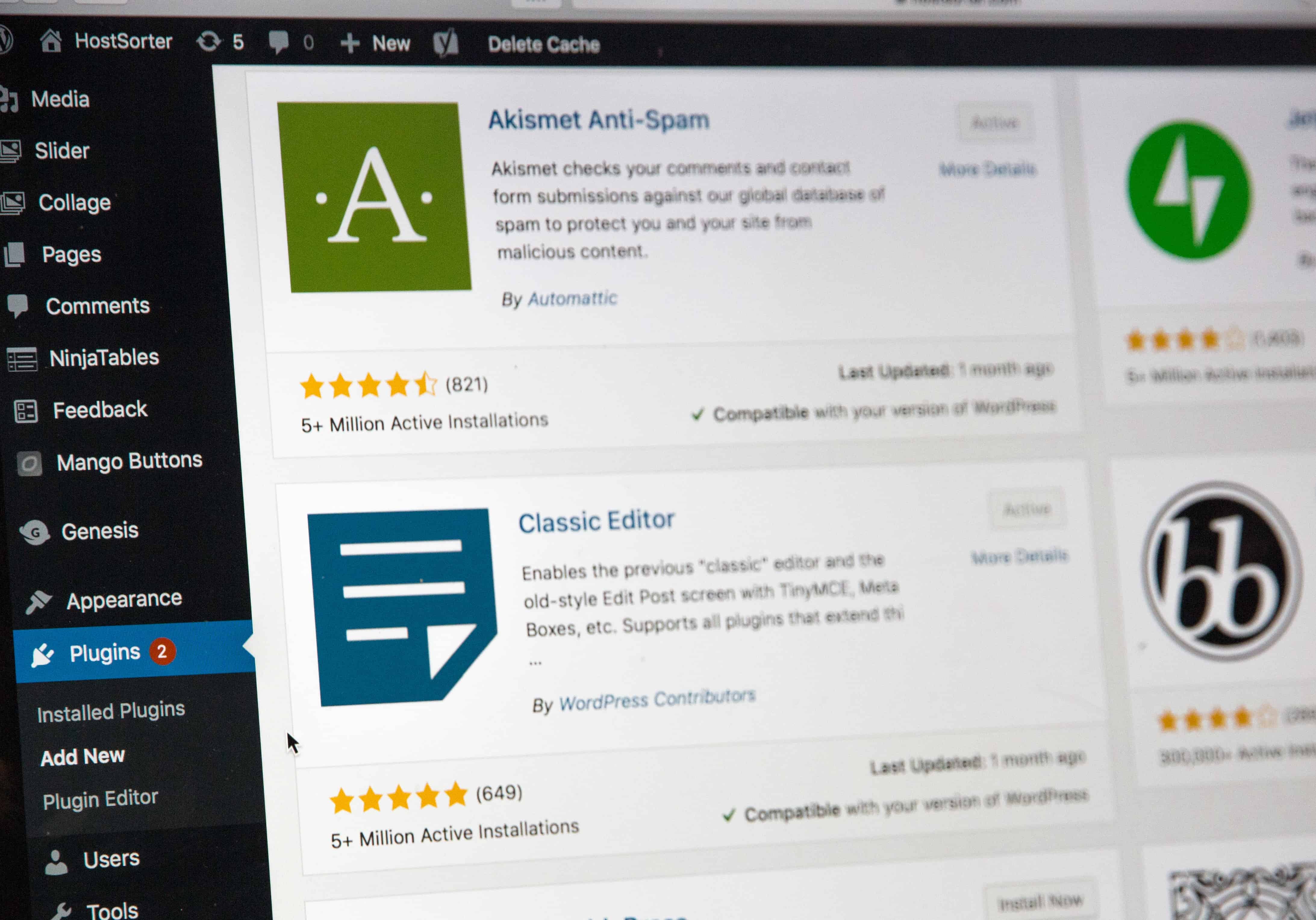 Each company will need to analyze their own goals to see what plug-ins they will employ and what purpose it will serve. Some very valuable plugins come with free options. The very popular Yoast plug-in evaluates the SEO value of each webpage individually and has a basic free option.
To get the full benefit from plug-ins, you will need to select paid options. In order to control your spending, stick closely to a budget. There are over 54.000 plugins available that perform powerful tasks. Decide in advance what functionality you want and select only the plugins that will accomplish this within your budget.
5. Time is Money
After following the above steps, you will have seen how you can save money at each step of setting up your WordPress site.
As you have seen, shopping for themes, plugins, domain names amongst other elements takes time. Maintaining the data and security of your site will be an ongoing task that requires a commitment of time.
If this time could be better spent on developing your product or onboarding and training new personnel, you may want to consider buying back some time. You could also arrange for website management with many professional companies offering unlimited WordPress support and management
Learn about WordPress Price Discounts and Much More
You are no doubt interested in running a website in the most efficient manner possible. However, in doing this you do not want to compromise on the effectiveness of your site. We are here to help.
Whether you want the best WordPress price plans or guidance on the latest plugins, we are here to provide trustworthy guidance. We leverage our own hefty experience and research among the most authoritative sites to provide you with beneficial information. Why not check out our blog to see how we can help you to create and run the best WordPress site possible?

Latest posts by Editorial Staff
(see all)
Where Should We Send

Your WordPress Deals & Discounts?
Subscribe to Our Newsletter and Get Your First Deal Delivered Instant to Your Email Inbox.
Thank you for subscribing.
Something went wrong.