Your domain name is your website's online ID. It's your brand's first impression, something that attracts audiences and builds trust with them.
Therefore, I'm not exaggerating at all when I say that choosing the right domain name can make or break your online presence.
Here are a few tips that may help you choose an SEO-friendly domain name.
What Does a Domain Look Like?
https://www.websitename.com
This is what the address your website lives on looks like. It consists of several key elements:
https:// is Hyper Text Transfer Protocol Secure that enables secure communication between a browser and a server. If you're still using HTTP, now it's time to migrate to HTTPS, because it can impact your online presence on multiple levels. Namely, Google has recently made HTTPS a ranking signal and started labeling all sites using it as "Secure." On the other hand, sites with HTTP are marked as "

Not Secure

," which may hurt people's perceptions of your website, as well as your conversion rates.
www. is a subdomain. It stands before your domain name and is separated from it with a period. You can use subdomains to create additional website pages. You've probably seen that, besides www.websitename.com, there are also subdomains like blog.websitename.com (as in blog.hubspot.com/).
The websitename part is your unique domain name, and it represents the backbone of your online presence. It impacts how you will be found online, grabs people's attention, and entices them to click on your site. Given that your domain name automatically impacts your organic traffic, it should be chosen carefully.
.com is the

top-level domain (TLD)

, also called a domain extension or a domain suffix. It is an important element that occurs at the end of your domain name. There are numerous domain extensions to choose from, such as .com, .co, .org, .edu, .gov, .net, as well as a country code TLD.
A root domain is your domain name + a domain extension. When combined, these two elements create your authentic web address. As this combo usually presents your homepage (websitename.com), it represents the highest level in your website hierarchy.
How the Choice of a Domain Name Impacts SEO
Lead generation, customer relationships, and sales all begin with the first click. And, this is where your domain name registration plays a fundamental role. Just like I've already mentioned above, your domain name is an online representation of your brand. It helps your site get noticed by the right audiences.
Most importantly, it is the first thing searchers will see when browsing the web. And, the way it sounds and feels will positively impact people's perception of your online brand and determine whether they will click on your link or not.
The choice of an SEO-friendly domain name also means better rankings and higher click-through rates. As your domain name stands for your business goals and values, it will also help you generate more qualified leads to your website and minimize visitor churn. Check out some new tips and learn more about SEO.
1. Keep It Branded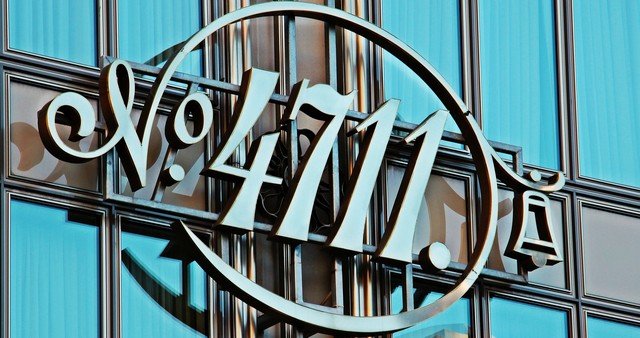 Brand building starts with an excellent site and the choice of the right domain name. When picked strategically, your domain name will help you build a brand your visitors will memorize and keep coming back to.
One of the best ways to do so is to align your brand name and your domain name. Google some of the most popular brands like Nivea (nivea.com), Coca-Cola (coca-cola.com), or Starbucks (starbucks.com), and you'll see that they've used their brand names as their domain names, too.
The same goes for freelancers and solopreneurs hoping to build a reliable personal brand. Whether you want to launch a travel website, showcase your industry skills and experiences, attract new clients, or present your work, you need to make your website easily searchable. And, using the FirstNameLastName.com pattern is probably the most powerful option, as it screams, "Hey, that's me!" For example, Neil Patel's domain name is neilpatel.com. Taylor Swift's website lies on the taylorswift.com domain.
No matter if you're a local business owner or a freelance content creator, you want your website to be the first thing that appears in front of a searcher when they google your name. And, only by using your company/personal name as your domain name will you be able to achieve that.
2. Make it Simple and Memorable
A perfectly designed website with killer content and the right information mean nothing if your target audience cannot find you. When choosing your website name, you need to make it easily findable and memorable.
Here are a few key factors of your online memorability to keep in mind.
Stay away from numbers, except you have a number in your brand name. Numbers cause lots of confusion among your readers. For example, is your website name "5steps.com" or "fivesteps.com?"
Avoid misspellings. Misspelling your brand name or domain name may sound smart, but is this so? This kind of intentional mistakes will make your site more difficult to spell, making it harder for you to get noticed. Not to mention that this may impact your brand perception since not everyone will understand that the mistake was made on purpose.
Make it memorable. To grab people's attention and get them to remember you, always choose a domain name that will work for you in the long run. Make it simple, concise, and on-brand. It should be easy to spell and pronounce so people can remember it and find your site easily, irrespective of the device and type of search they use.
Keep it short and straightforward. Let's get back to basics for a second. Remember what a domain name is. We use it instead of lengthy IP addresses to make your website memorable. That's why you should keep it short. Apart from being more comfortable to remember, short domains are also more likely to be shared online and offline. It helps you (and your audiences) save characters on Twitter, looks better on your business card, and is easier to stick in your audience's minds.
Rethink the use of hyphens. Some brands like Coca-Cola or T-Mobile that already have a hyphen in their brand name use a hyphen in their domain name as well. In this case, a single hyphen can contribute to your brand recognition and the overall clarity of your domain name. However, multiple hyphens will make your URL look spammy. Always choose URLs that are easy to spell and type in and, above all, that are easy to pronounce.
3. Optimize for Keywords Organically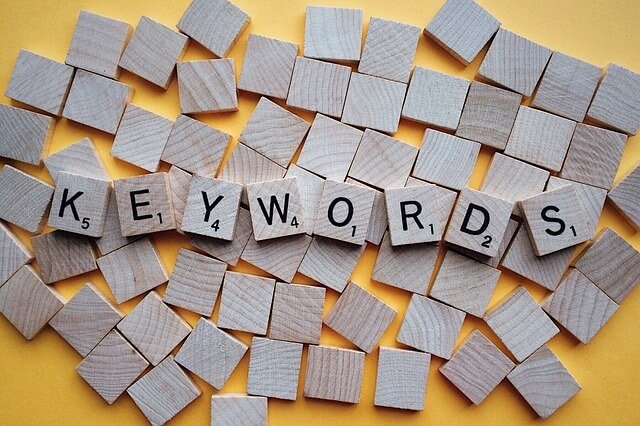 In any SEO-related discussion, keywords are inevitable. They make you more visible in Google's SERPs and help you drive the right people to your site. Still, there are a few things you should know.
First, don't try to outsmart Google's algorithms when optimizing your domain name for search engines. If you believe that you can craft your name around exact match keywords, know that Google has smartened up. Not only it does not prioritize keyword-stuffed domain names anymore, but it also tends to penalize them.
This doesn't mean you should consider adding keywords to your domain name. You need to do so wisely. For starters, always choose good branding over keyword-heavy domains. For example, if you're running an online gift shop, "creativegifts.something" sounds far better than "buygiftsonline.something"
4. Choose the Right TLD
There are numerous domain extensions to choose from, but the most popular one is .com. The reason for that is obvious – online users trust it most. According to some recent research studies, over 46% of all registered domains in the World Wide Web are .com. Besides it, some of the most popular domains are .org, .net, .gov, .co, and .us.
Now, it's essential to know that Google treats all TLDs the same. Still, there are some other factors like your CTR, conversions, or traffic that may impact your rankings. They are, again, highly influenced by choice of your domain extensions. For example, while .com is generally accepted and trusted, some less popular TLDs like .biz or .info are associated with spam and, as such, they receive less traffic.
Therefore, if your goal is to reach out to a broader, global audience and build trust with them, always go with the .com domain extension.
In some cases, country code domain extensions may also be the right choice for small businesses that focus on targeting local audiences or for companies targeting new markets. For example, if you're expanding to the Canadian market and you're creating a new website for your new audiences, then why not go with the .ca TLD to put yourself in front of the right audiences?
Also, some country code TLDs can be used creatively. For example, .me is a TLD that belongs to Montenegro, but many online brands use it to turn their domain name into a compelling call to action (Themify.me, Advise.me, Buy.me). Also, .tv. is Tuvalu's country-based TLD used that gained loads of popularity because it's an abbreviation of "television." As such, it is used by many broadcasting brands. One of them is Twitch (twitch.tv), a live streaming video platform.
Your domain suffix is vital for your online presence, so make sure it meets your business goals in the long-run and meets your expectations.
5. What to Check before Registering a Domain Name?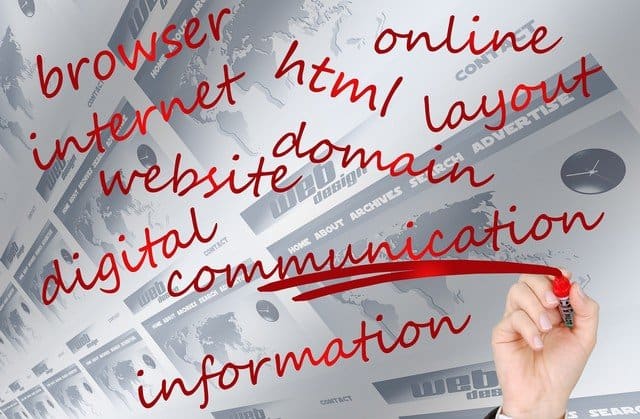 If you've already thought of your ideal SEO-friendly domain name, there are a few things to consider before registering it.
Check the Availability of Your Domain Name.
First, you cannot register a domain someone else is already using. So, you should first check the availability of your domain. Most domain registrars provide the WHOIS box, where you can enter your desired domain name and find out whether it is available. If it's taken, there are a few tactics to try out:
Reach out to the website owner and ask them whether the domain is for sale. Go to

Whois.com

, where you will find all the details needed about a registrant.
Choose an alternate TLD instead of .com, so you don't have to change your domain name.
Modify your domain name without hurting its meaning. For example, you could add a verb to it. Instead of cheapflights.com, you could go for getcheapflights.com. You could also add your city or county name to your domain name. Instead of myfamilylawyer.com, go for something like myfamilylawyerlondon.com.
Is Your Social Handles Available?
This is immensely important, as you want to grow your brand image and consistency across all channels you use. Just imagine this. You think of a perfect SEO-friendly domain name and pay for it to find out that someone else is using it on social. It's pretty frustrating. Still, you can always check who the owner of the account is and ask them whether they're willing to give it to you.
Pay Attention to Trademarks.
Check whether your perfect SEO-friendly domain name has been already trademarked, as it may cause numerous copyright problems for you in the future. You should also consider trademarking your domain name. This way, you will prevent your industry rivals from using it in their campaigns.
Over to You
The mere process of an SEO-friendly domain name registration is simple. However, you first need to be sure you've chosen the right name. Make it simple, branded, recognizable, and memorable. Add your keywords organically to make your site look more trusted. As for choosing the right domain extension, pick the one that is reliable and relevant to your audiences.
Finally, check whether your domain name is available and whether you can use it on social networks, too.

Latest posts by Elaine Bennett
(see all)
Where Should We Send

Your WordPress Deals & Discounts?
Subscribe to Our Newsletter and Get Your First Deal Delivered Instant to Your Email Inbox.
Thank you for subscribing.
Something went wrong.