There is no doubt that this landscape is a Digital Hub; that's why organizations are using various digital marketing strategies to speed up their business productivity and quickly understand the market industry trends.
I understand that digital marketing is essential as it helps you to grow more opportunities in your business world. Therefore, I always recommend our team members to adopt the best strategy or practices for lead generation in 2019.
Nowadays, most of the industries prefer to use HubSpot Inbound Marketing for lead generation because simple and relevant content is the best approach to attract, engage and delight audiences at an affordable cost.
Now, the main point is- How to create an effective Digital Marketing Strategy which will lead you to generate more traffic to your website?
Firstly let's get familiar with "What is Digital Marketing Strategy?"
These are the actions that are performed to achieve your business goals by managing all the problematic situations. For example, your goal is to generate 30% more traffic to your website than last year. If you are successful in achieving your desires than it can be said that your digital marketing strategy is effective and "The Best."
Importance of Having a Solid Digital Marketing Strategy?
Before looking at the Digital Marketing strategies, let's understand the primary objective behind developing an effective marketing strategy. If you have a powerful marketing strategy then you can achieve the following benefits:
Can easily prioritize your tasks to achieve measurable goals.
Quickly understand the needs of your audiences.
Quickly evaluate the performance of your company.
Understand and resolve your business complexities.
Promptly engage with the clients by answering the right questions at the right time.
Stay ahead of this competition by analyzing your rivals.

Increase brand awareness

by reaching out with potential customers.
Identify your business potential weakness to offer effective services.
Make smarter financial decisions.
Due to all such benefits, 55% of the bloggers can quickly analyze their performance without spending much time and efforts.
Do you wish the same?
Scroll down and read some most effective strategies which will help you to align in the proper direction to enhance your website ranking and marketing goals.
Digital Marketing Strategies You Need to Focus on Boosting Revenue in 2019
To become an effective digital agency of your own, let's dive into seven most prominent strategies which will lead your path to digital marketing success.
Tactic 1: Use Search Engine Optimization (SEO) Approach
To rank up your business growth, SEO is essential to evaluate all the variations that might affect your business strategy. To stay up-to-date and upgrade your marketing strategy, start using SEO as it is continually evolving with time. That's why it is one of the most effective digital marketing strategies in today's era.
By using SEO, you can escalate your website ranking and generate more traffic to your website. More is the ranking of your website; more will be your potential customers.
If you are new to the business world and wants to sell out a new product or service, then you should use the SEO strategy to achieve digital goals. It will help you to put your business on the first page of ranking and enhance your productivity because approximately 33% of the people prefer to search the first results.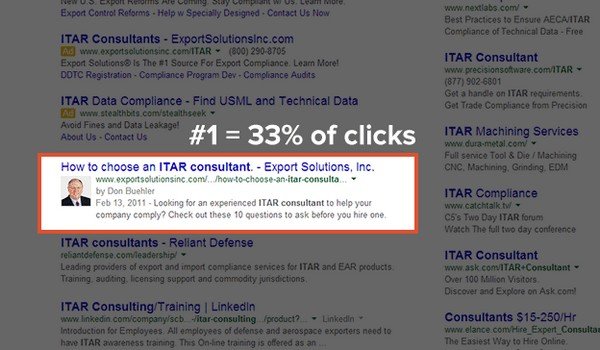 Once you can generate more leads to your website through SEO, you will be successful in raising your revenue.
Suppose you have all that people desire, but it's out of reach from the audiences then it's of no use. Therefore, it is essential to provide services to the right audiences and achieve business goals by using SEO- Digital Marketing Strategy.
Tactic 2: Create Good Quality Content
Are you familiar with the term Inbound Marketing? It is an approach to attract, engage and delight more audience through customized and engaging content.
Before promoting your services through blogs, videos, etc. you need to build an effective content strategy to attract more candidates at less cost. By developing a content strategy, you will get assured that your target audiences see your content.
Do you know the main goal behind using quality content to improve your digital marketing strategy?
Provide valuable information to your audiences.
Generate more traffic.
Improves visibility.

Generate conversions

and many more.
You should use this strategy if you want to see an impressive rise in your ROI because as per the research, organizations have observed 53%  more leads by using content marketing approach.
So, what's your next step?
Start creating your personalized strategy to produce excellent content by reading 7 content marketing tactics to skyrocket your search traffic.
Tactic 3: Email Marketing
WANNA! Save money and refine your Digital Marketing approach? Implement the most cost-effective strategy. Yes! It's Email Marketing.
This strategy will help you to retain your existing clients and build a good relationship with the new ones.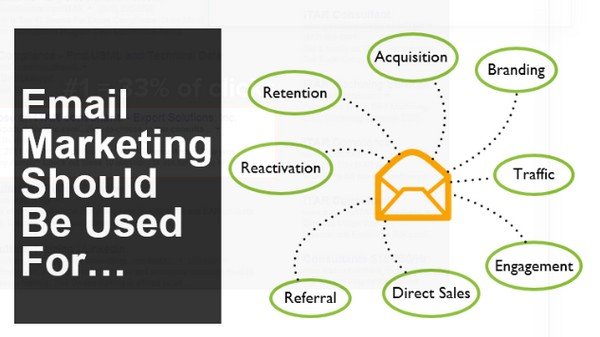 No doubt, you might be using some marketing approach to strategize your business plans. But think, how effectively it helps you to generate more revenue because It is all that matters.
If you are already spending extra money on digital marketing, then you should use email marketing as it is the best strategy to go for. It's Free!
Once you started using email marketing approach, you can quickly develop and personalize your campaigns to improve your brand awareness, segment your audiences and be at the top of the creative minds. This is the reason, why 80% of the companies prefer to use email marketing to upgrade their digital marketing strategy.
Tactic 4: Audience Interest through Social Media Marketing
Social media marketing is another strategy which will help you to improve your business productivity and maintain your organizational reputation through Digital marketing.
Do you want to increase conversions and build brand awareness? Social Media Marketing campaign will help you to target audiences according to your preferences.
As we all know that around 3.2 billion people are actively using social media and do their best to gain followers for Instagram and other platforms, therefore, you should focus on advertising and gathering audience interest by offering the best services and products via Facebook, Instagram, Twitter, LinkedIn, etc.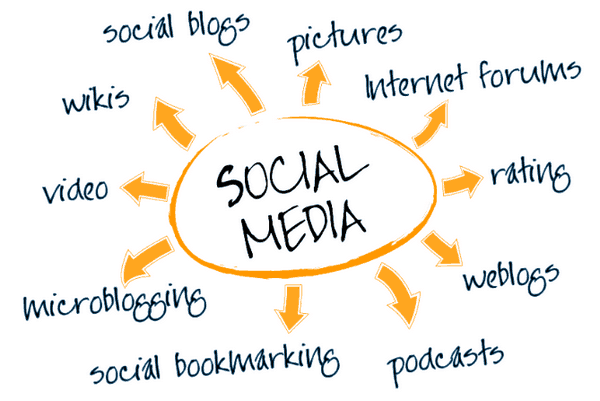 Audiences not only use social media for content sharing. They also use this strategy to build a deeper connection with the companies and leave a positive experience which has a direct impact on your revenues. Kicksta is often mentioned as one of the software suitable for growing your follower base, and if you want to learn more about this tool, check out the Kicksta Review & 3 Top Alternatives.
So, what are you waiting for?
Start discovering your potential customers by understanding how to create a social media marketing strategy effectively.
Tactic 5: Develop Creative Landing Pages
Till now, you have read that it is essential to optimize the content. But, it is also proficient at optimizing your website for lead generation because the website is one of the ways to engage more candidates towards your organization.
Do you also want to perk up your website performance and gather more interest of the audience?
Create a user-friendly and straight landing page. It will help you to retain more clients to your website and lead your business to the next level. For example, the landing pages that are designed should drive positive results for your website.
Hopefully, this approach will help you to gather more leads because once the user fills the form, all their information will be stored in the database. You can quickly gather more leads and engage with them to enhance your ROI rates.
Tactic 6: Implement Pay-per-Click
You should strategize your digital marketing approach in such a way that you can generate more clicks to your website.
Pay-per-click is another cost-effective but paid digital marketing strategy which helps to increase the number of searches to your website.
Do you want quick ROI results? PPC is the best way to achieve success as it propels the audiences to click on your ads and put your website to the top rank. As per the research, more than 50% of the people who click on the ads are likely to purchase the product. So, more is the purchasing; quickly you can see a rise in your growth.
So, think about this strategy and achieve your revenue goals through Digital marketing.
Tactic 7: Use Customer Relationship Management (CRM) System
Managing customers data and building a good relationship is one of the ways to generate more revenue and traffic to your website via digital marketing.
If you want a solid digital marketing strategy, you should use a CRM system to enable sales and prioritize your leads quickly. While implementing this strategy, you should train your team members about how to use this system.
Make sure; your team understands the importance of CRM for inbound marketing and its role in improving the performance of sales representatives.
Furthermore, this strategy helps you to track the interest of the audiences and generate more traffic to your website which will uplift your business growth.
Last Call
I hope you understand the top 7 strategies which you should consider while developing your Digital Marketing strategy.
I know its difficult to earn top rankings for your website. But, if you have a solid digital marketing strategy, then you can quickly generate more leads and valuable traffic to your site.
So, Are you ready for creating an excellent digital marketing strategy?
Here is all you have, you need to understand the concept and elevate your companies revenue efficiently.
Latest posts by Danish Wadhwa
(see all)
Where Should We Send

Your WordPress Deals & Discounts?
Subscribe to Our Newsletter and Get Your First Deal Delivered Instant to Your Email Inbox.
Thank you for subscribing.
Something went wrong.