A new week has come and gone (almost) in the WordPress community. Its Friday again and we have a relaxing and awesome weekend ahead of us. A great feeling, right?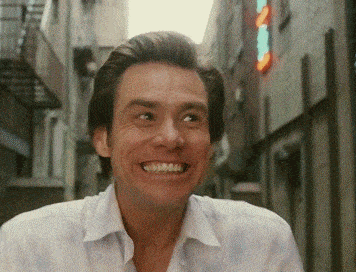 The WordPress week, has, as usual, been exciting and comprehensive. An overabundance and a spate of WordPress articles posted each day and week. For us avid WordPress users it's of course awesome.
As usual, we at WP Newsify aggregate an article every week (Weekly WordPress Recap) with the most noteworthy and interesting WordPress related posts. This week is no exception. Let's take a look at some headlines from this week.
WordPress officially ending support for Internet Explorer versions 8, 9, and 10, starting with WordPress 4.8. Since Microsoft officially discontinued supporting these browsers in January 2016, attempting to continue supporting them ourselves has gotten to the point where it's holding back development, says Matt Mullenweg.
Microsoft's browser Edge proves successful but can not be compared to Google Crome in a long way. Looking at the W3Counters Browser & Platform Market Share report from March 2017 you see what difference it is. Bye bye, IE 8, 9, & 10 and good luck to Edge!
Headway Themes appear to be out of the market. The WP Tavern reports in an article.
"It's been seven months since Grant and Clay Griffiths, founders of Headway Themes, apologized to customers for failing to communicate on a regular basis and provide adequate customer support."
WP Tavern continues: The duo vowed to communicate more, provide better customer support, and continue to develop Headway 4.0. Has anything changed since the apology was published? No, not much has changed. Headway Themes seems to die a slow death.
Let's check out some more of the awesome WordPress news from our Weekly WordPress Recap this week, shall we?
WordPress News
WordPress Target Browser Coverage – Ending support for IE 8, 9, and 10 – WordPress officially ending support for Internet Explorer versions 8, 9, and 10, starting with WordPress 4.8. Microsoft officially discontinued supporting these browsers in January 2016 and attempting to continue supporting them ourselves has gotten to the point where it's holding back development.
2017 Open Source Security and Risk Analysis Report Shows Widespread GPL License Conflicts – Open source software usage is growing across all industries, but this year's Open Source Security and Risk Analysis (OSSRA) report from Black Duck shows the pervasiveness of security vulnerabilities and license compliance risks.
New Plugin Offers Better Plugin Recommendations in the WordPress Admin – The "Add Plugins" screen is an important part of the new user experience. WordPress developers Joey Kudish and Nick Hamze have released a plugin that brings better recommendations to the admin.
Headway Themes Appears to be Dying a Slow Death – It's been seven months since Grant and Clay Griffiths, founders of Headway Themes, apologized to customers for failing to communicate on a regular basis and provide adequate customer support.
Shopify Discontinues Its Official Plugin for WordPress – Shopify's official plugin for WordPress was removed from the plugin directory this week. The plugin allowed users to create "Buy Buttons" for products from their Shopify stores and insert them into WordPress posts and pages using a shortcode.
WordPress Resources: Tips & Tricks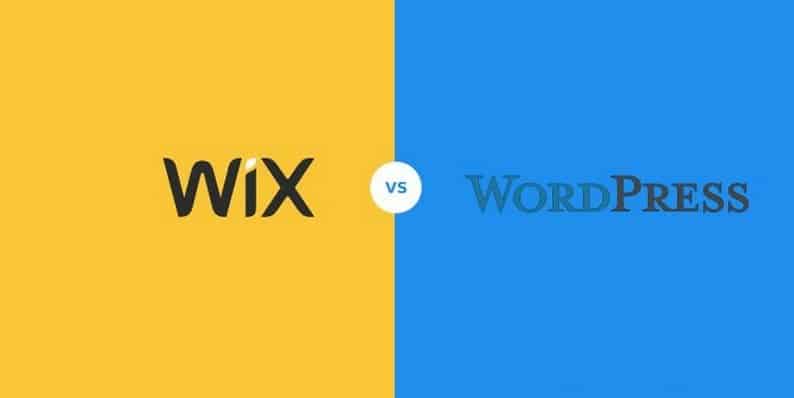 How Content Creation and Management Differs in WiX vs WordPress? – When it comes to the most user-friendly website development solution and platform, people usually get confused between WordPress and Wix. Both have their own advantages and disadvantages.
8 Ways To Do Professional WordPress Website Maintenance Yourself – The list of maintenance chores may seem endless. However, if you read on, you will learn about the ones that are the most necessary and why. You'll also learn how WordPress makes most of it easy with plugins.
Benchmarking the Fastest WordPress Cache Plugins – There are different ways of improving your site's loading performance, but for most site owners, using a caching plugin is not only the easiest but also the single thing that will make the most difference.
Hardening WordPress Security: For Beginners to Advanced – Having hard luck stopping brute-force attacks on your site? Done with all security implementation but still under heavy DDoS? We bet you haven't done 'EVERYTHING'!
How to Disable WordPress Plugins From Loading on Specific Pages and Posts – In this post, I will demonstrate that you can install as many plugins as you need, and nevertheless make WordPress pages load fast. We're going to disable WordPress plugins (that are unnecessary from loading on specific posts and pages.
An Ultimate Guide To Top 5 WordPress Theme Bugs And How To Fix Them – The issues related to WordPress themes can be solved by simple actions manually. For this, you have to know about some of the common WordPress theme issues and how to solve them.
WordPress Tutorials
How To Install WordPress On Your Windows Computer Locally Using WAMP – In this tutorial, I will guide you on how to install WordPress using WAMP. You'll learn: How to download and install WAMP on your computer. Set up the MySQL database. Download and install WordPress on WAMP.
How to Take Control of Page and Post Revisions in WordPress – WordPress provide a revisions system that records a full copy of every page and post when it's saved. The advantage: you can revert to an earlier version of the document at any time and make comparisons.
A Quick (and Inspiring) Guide to Adding Parallax to Your WordPress Site – Parallax scrolling is something we commonly see in modern web design. Why? Because it gives the illusion of movement and depth, which, when paired with an otherwise static and long scrolling site adds intrigue and excitement.
How to Add Hreflang Tags in WordPress – Do you want to add hreflang tags in your WordPress posts and pages? If you publish content in multiple languages or for different regions, then hreflang tag helps you improve SEO for those regions and languages.
WordPress Themes & Plugins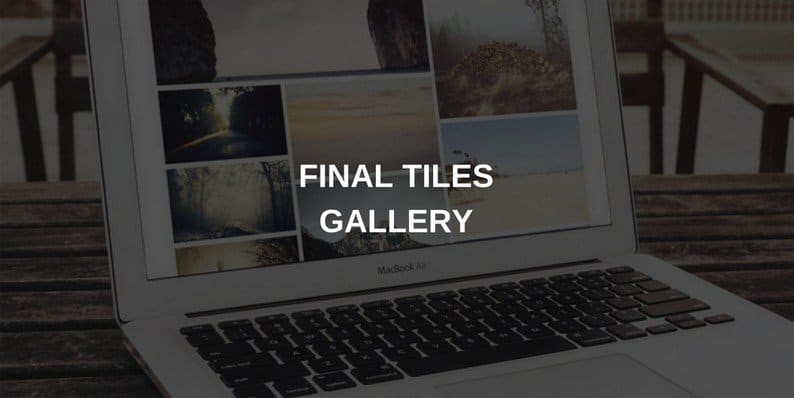 Final Tiles Gallery – A Powerful WordPress Portfolio Plugin – Many developers are aware of this fact and have created state-of-the-art WordPress themes for portfolios. Others developed plugins that help create amazing portfolios. Such is the case of Final Tiles Gallery – a great WordPress portfolio plugin.
20 Best WordPress Themes for Landing Pages – The use of WordPress themes for landing pages can even be a time/budget saver for busy entrepreneurs who may not have the time to learn how to build a landing page from scratch and cannot afford to hire a developer.
WordPress Plugin Roundup – April 2017 – In this post, iThemes round up 10 cool and useful (oh, and free!) WordPress plugins available on the WordPress Plugin Directory.
The WPLift Roundup of the Best Free WordPress Themes April 2017 – April has come and gone, which means it's time for another WPLift roundup of the best free WordPress themes. This is our April 2017 edition.
20+ Best Multipurpose WordPress Themes Good for Just About Any Project in 2017 – Nowadays, everyone and their mother is calling their themes multipurpose. So how can you separate the wheat from the chaff? Easy – with this list of the best multipurpose WordPress themes.
WordPress Product Reviews
Diving Into Zero BS CRM and Advantages of Going Self-Hosted – When comparing the features of the CRMs that give you full CRM capability in your WordPress install, one stands out as heads above the rest. Zero BS CRM.
Best CRM Plugins For WordPress – A Critical Feature Review – There are many plugins that add CRM capabilities to your website. Before naming the few best CRM plugins available on WordPress. We should identify what core features should a CRM system have in order to make your website a success.
Review SEOBreeze: A WordPress SEO Plugin Destined to Get You Better Search Results – Several WordPress plugin options on the market today can help you to optimize your website in terms of SEO. However, today we look at one, in particular, that's brought to you by the talented team at WPEka – SEOBreeze.
The Core Theme Review – A Multipurpose WordPress Theme – The Core is a multipurpose WordPress theme from ThemeFuse. The theme is bundled with a plethora of demo content as well as a multitude of customization settings. This makes the theme extremely versatile and can be used for many of your projects.
Ultra Theme Review – A Critical Analysis of WordPress Best Theme – Today, we are going to review one of the most sold WordPress themes "Ultra Theme" in detail. The theme is designed by a reputable WordPress Company " Themify ".
WordPress Podcasts
EP231 – What keeps you using WordPress? – This week on WPwatercooler we discuss what keeps us using WordPress for the projects that we build.
186 WP-Tonic: Building a Marketing Funnel in WordPress – This week we have some interesting WordPress news stories. Our most important topic we look at what a marketing funnel is, and how they can help grow your business.
EP232 – WordPress Plugins – A new parents guide – This week on WPwatercooler we'll be expanding a bit on the topic from this week's WPblab "WordPress Plugins. If you build it they will come" regarding what you should do after you build a WordPress plugin.
Episode #121 – David Hobson from Foundr – David Hobson, is a LinkedIn Master who spends most of his time working at Foundr Magazine in the digital marketing section. He'll be sharing his top LinkedIn tips for WordPress consultants in this interview.
S5: E4: Davinder Singh Kainth – On today's episode, we're talking for the first time with Davinder Singh Kainth.  Davinder is an author and has been published on many sites including BasicWP, Simple Pro Themes, and ProBeaver.
WordPress Interviews
Q&A with WPMU DEV CEO & Co-Founder James Farmer – Last month we launched our second annual Plugin Madness competition, where we pit 64 plugins against each other. Voted on by the community, this year's victor was none other than WPMU DEV's Smush Image Compression.
WordPress Interview: Rich Tabor – Rich Tabor sharing his WordPress story. Rich is a founder of ThemeBeans, he is a WordPress theme reviewer at Envato. Plus he is the curator at The Minimal Office.
Viktor Vincej Interview – WordPress Blogging and Digital Nomad Life – In the Pirate Interviews series, we've talked with successful WordPress developers, designers, marketers, CEOs, and podcasters…but never a writer! In our Viktor Vincej interview, we'll get insights from a successful WordPress blogger and digital nomad.
Ending Notes
In conclusion. Weekly WordPress Recap. Yet another exciting week in the WordPress sphere. I hope you have a really good time reading the articles. Let me know about all WordPress stuff you come across so we can add them to our next roundup. See ya all next week! /Peter,
Where Should We Send

Your WordPress Deals & Discounts?
Subscribe to Our Newsletter and Get Your First Deal Delivered Instant to Your Email Inbox.
Thank you for subscribing.
Something went wrong.