Every week we collecting fresh news and updates in the world of WordPress. We aim to put together a roundup of the best news, updates, tutorials, themes, plugins and more. This week is no exception. In today's article, we have an overabundance of great WordPress related articles from around the world. It doesn't matter if you are WordPress rookie or pro, we cover it all.
Most noteworthy news this week is likely the spread of the fake WordPress plugin WP-Base SEO. It is based on a legitimate SEO module and has infected about 4,000 WordPress websites in the past two weeks. Consequently, be aware and secure. Better safe than sorry.
Some of the major WordPress plugins has also been updated during the week. First out was WooCommerce 3.0 – The Bionic Butterfly, which includes. An updated product gallery, multiple speed and performance improvements to name a few improvements. Next in line, the multi-features WordPress plugin Jetpack, now updated to version 4.8. It comes with easier navigation in feature settings, new MailChimp subscribers pop-up widget, sitemaps are faster, etc.
Let's check out some of our awesome WordPress news this week, shall we?
WordPress News
Fake SEO Plugin Used In WordPress Malware Attacks – Malware masquerading itself as an SEO plugin called WP-Base-SEO. It has infected close to 4,000 WordPress sites in the past two weeks, according to security experts.
WooCommerce 3.0 Brings an Improved Product Gallery, Treats for Developers and More – WooCommerce 3.0 – The Bionic Butterfly has arrived. It's hard to believe it's been so long since the last major WooCommerce release. But sometimes good things are worth waiting for. WooCommerce 3.0 Bionic Butterfly includes improvements to the product gallery, developer tools and much more.
Jetpack 4.8 Introduces Settings Redesign, Adds Global WordPress.com Toolbar – Jetpack 4.8 was released this week with a settings redesign that is a continuation of the React.js-powered admin interface introduced last September. The new settings screen has also been completely rearranged under a more simplified menu.
WordPress Resources: Tips & Tricks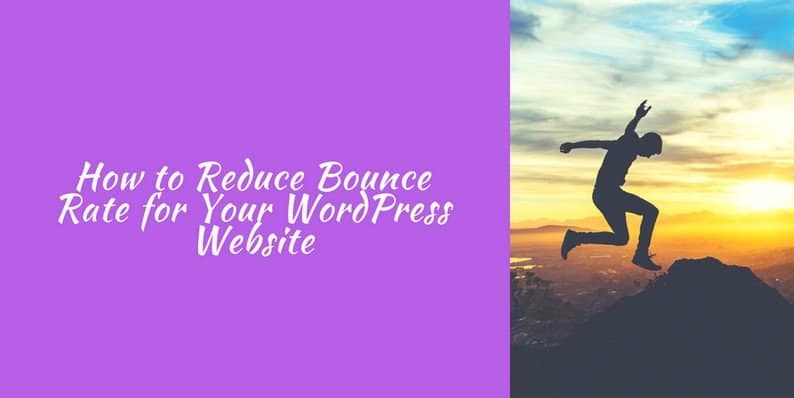 10 Ways to Reduce Bounce Rate for Your WordPress Website – In your opinion, what is one of the scariest website traffic metrics of all time? For me,  and I bet many of you would agree, it is definitely the bounce rate! This thing is so hard to have control over and so unpredictable.
Why You Should Put Your Old Plugins Up For Adoption – If you see a plugin you think you could improve, consider taking it over. It's a great option for someone who doesn't have time to build an original plugin from scratch. But still, want to get involved.
How to Drastically Improve the Efficiency of Your Multi-Author WordPress Site – Why is it so important to improve the efficiency of a multi-author WordPress site? Creating a website that new visitors can trust is vital. It might be the most important aspect of your site.
How You Can Sell Your E-Learning Courses On WordPress Using Edwiser – E-Learning is a complex domain and the level of intricacy need to stand out in this space is challenging. Edwiser's team is a group who have dedicated their time for the betterment of E-Learning community.
How to Create a Monthly Maintenance Plan for Your WordPress Sites – Creating a monthly maintenance plan for your WordPress sites requires organizing the tasks you perform on a daily, weekly, monthly, and yearly basis.
SSL and WordPress: Implementation and Best Practices –  SSL is one way to implement a security layer on a website which will protect the data flow from theft and malware. Using an SSL is not necessary in every case as it's mostly used wherever sensitive data is in the role.
Your Regular WordPress Maintenance Checklist – Here's a collection of WordPress maintenance checklists for you. Do them regularly, and your site will be speedy and secure. Neglect them, and bad things maybe happen:
How to Add Ebook Downloads in WordPress – Lots of bloggers created actionable, interesting and concise ebooks teaching successful methods and tips. It's a type of content highly appreciated by WordPress users. This post doesn't teach you how to create an ebook, but it shows you three methods to add ebook downloads in WordPress.
Write WordPress Posts in Google Docs with Jetpack and a Chrome Extension – WordPress post editor isn't attractive at all. Instead, Google Docs is user-friendly and has tons features.So why not use Google Docs to write blog posts? Check this article and you will start using Google Docs to write your blog posts.
24 Weird Ways to Find New Gigs as a WordPress Developer –  Do you want to find a new gig? If you are still looking for the best gig, you should try these tips. Some are truly weird but you should give it a try!
WordPress Tutorials
How To Scan Your WordPress Website For Malware – If you're just starting to implement WordPress security measures it's important to run a preliminary scan to make sure your website doesn't already contain malware. Learn how to use Sucuri to scan your site for malware.
How To Add The Facebook Pixel To WordPress – If your site runs WordPress, the first part of that process is to add the Facebook pixel to WordPress. All business owners with a Facebook account can take advantage of this technology to reach their most engaged prospects.
How to Add EmojiOne Support to Your WordPress Site – If you add EmojiOne correctly, using only SVGs, they can be quite fast. Under 1 KB in size! And of course, they add a little fun to your WordPress posts.
How to Deprecate a Function in Your WordPress Plugin or Theme Properly – If you're developing a WordPress plugin and your product is popular enough to improve it regularly. One thing that you would need is to replace a function with a newer version or remove it completely because it has become obsolete or deprecated.
How To Force Two Factor Authentication in WordPress with Jetpack – Two-factor authentication is a process involving two stages to verify the identity of an entity trying to access services in a computer or in a network.
How to Set Up Author-Level Access for People Publishing on Your WordPress Website – In this article, we'll cover how to set up author-level access for people publishing on your WordPress website or blog. We'll look at a few of the best user roles and who to assign them to.
WordPress Themes & Plugins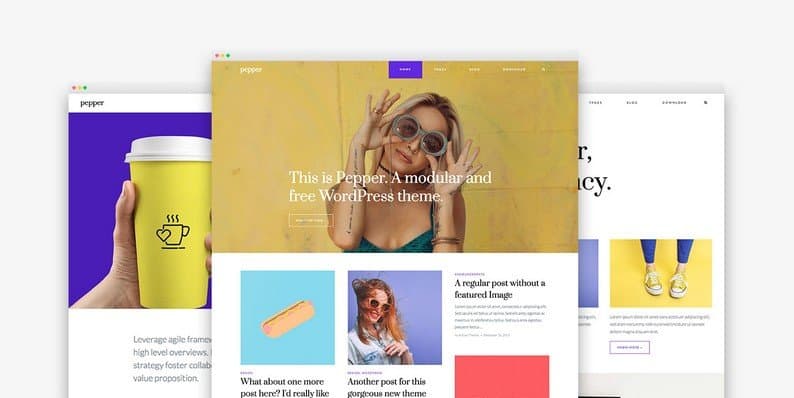 Pepper: An Interesting Free Modular WordPress Theme – Pepper is a unique theme that resolves the paradox of choice for WordPress users. It looks great, is user-friendly, and most noteworthy is FREE. On top of that, it assures the perfect balance between the number of features and user comfort.
WooCommerce 3.0 Brings Major Improvements to Product Gallery, Introduces CRUD Classes and a New CLI – WooCommerce 3.0 "Bionic Butterfly" was released today with significant improvements to the product gallery and developer tools. This version, which was previously going to be 2.7, is the first major release since the plugin switched to semantic versioning.
Use the New (Free) Audio Story Images Plugin to Add Audio to Your WordPress Images – Audio Story Images allows you to sync audio files to your images. Users will see an audio icon in the top left corner of selected images. And if they click on the icon, the audio will instantly start playing.
8 Plugins to Help Supercharge Your WordPress Media Library – In this post, we've round up eight plugins that will make your life easier using the WordPress Media Library.
WordPress Product Reviews
WooCommerce 3.0 Review – WooCommerce version 3.0, released this week, which brings about a major update to WooCommerce's internal structure. As a result, this release hits some immediate performance improvements for stores.
Monstroid 2 Review: A Much-Improved Multipurpose WordPress Theme –  In this Monstroid 2 review, I'll be going hands-on with the theme. I'll review it both as its own, standalone theme, as well as how it been evolving from the original Monstroid release.
Review: Make Parts Of WordPress Private With Password Protected Categories – In this review, we discuss one way to hide your content. With Barn2 Media's Password Protected Categories plugin, you can password protect entire categories on your site.
Review: Writer Theme by MyThemeShop is Stunning WordPress Theme for Writers and Authors. – The Writer Theme manages to present your information in a straightforward way. While still offering up a ton of bells and whistles for you to tinker with. It comes equipped with three primary layouts: static homepage, blog-as-homepage, and the shop layout.
Smart WordPress Footer Plugin Review – Smart Footer System is the right solution for you if you need to create a custom footer for each post types of your theme and insert them in single page/post
WordPress Podcasts
180 WP-Tonic: WordPress for Beginners – Resources for Learning – A lot of WordPress development involves PHP, HTML, CSS, JS, MySQL. But what if you don't know what any of this even means yet? Where do you learn WordPress if you're still a beginner?
WPblab EP69 – Using Twitter to Market Your WordPress Side Hustle – This week WPblab talking with Sherie & Cheryl LaPrade about using Twitter to market your WordPress side hustle. If you run your own business and you are looking for ways to market it. This show will be perfect for you.
Episode #120 – Nate Wright from Theme of the Crop – Nate Wright is a developer at heart. In fact, for the last three years as the creator and founder of Theme of the Crop. He also built a suite of plugins using hooks extensively and has always designed his themes to deliberately.
Episode 30: Andy Stitt & WordPress for Non-Profits – In this episode, Andy and I discuss some of the specific challenges and rewards of developing WordPress sites for non-profits, why empathy is so important, and why you should never say never when choosing the right tool for the job.
WPWeekly Episode 270 – Going Camp Press With Mendel Kurland – In this episode, Marcus Couch, Jeff Chandler, and Mendel Kurland, GoDaddy Evangelist discuss the news making headlines. They cover what's new in WooCommerce 3.0, why WordCamp Netherlands may not happen this year.
WordPress Interviews
Interview with David Waumsley & Nathan Wrigley – Page builders have become very popular in the last couple of years. The discussing is about how Beaver Builder has had explosive growth and how it impacts the user experience.
Kinsta Kingpin: Interview with BobWP – Check out the interview with Bob Dunn of BobWP. A full-time WordPress blogger, consultant, and host of the the WP eCommerce Show podcast.
WordPress Giveaways
Giveaway from Cloudways: $15 Hosting Credit for 10 Lucky Winners – Interested in powerful cloud hosting? Today is your lucky day as both Cloudways and WP Mayor have collaborated. Win $15 free hosting credit.
Thanks, Daniel Pintilie for helping compile this week's Weekly Recap WordPress.
Ending Notes
That's all folks! In conclusion, yet another exciting week in the WordPress community. I hope had a good time reading all the supercharge articles. Beneficial if you can make use of the tips in the WordPress weekly recap. Please let me know about all WordPress stuff you come across so we can add them to our next roundup.
Where Should We Send

Your WordPress Deals & Discounts?
Subscribe to Our Newsletter and Get Your First Deal Delivered Instant to Your Email Inbox.
Thank you for subscribing.
Something went wrong.