A new week has come and gone and for many people, the work week is over. Stress and pressure that are so common nowadays often characterize a week of work (unfortunately). But today it's Friday again. There is something special about Fridays, isn't it? An awesome weekend to look forward to. Relax or do something awesome beyond your everyday life.
To All of You! Happy Friday!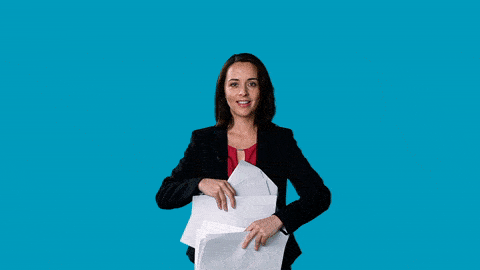 Another week with WordPress, filled with exciting and interesting news. As usual, me and Daniel Pintilie have been exploring the WordPress community for news and great-must-read posts for the Weekly WordPress Recap. You guys will for sure like the result. There are so many great posts in the recap. Great reading, a lot of useful tips and tutorials, themes and plugins to try out.
One of the topics raised during the week is health. May is Mental Health Awareness Month in the US. WP Elevation support and will be focusing all of its content on mental health topics, including blogs, podcasts, newsletters, and live streams. A really good decision by WP Elevation, right?
Another very special and interesting project is WPHugs.org. WPHugs offers an open safe space to connect & share about our mental & emotional well-being with other like-minded people in the WordPress Community. This is a great initiative by Leo Gopal.
A further focus on health (kind of) is a proposal for "WordCamp in the Green "or" WordCamp Retreat". Which sounds like a brilliant idea in my opinion. Wouldn't be awesome to participate in a WordCamp retreat out in the open, with nature as an inspiration source? If you have any opinions about this arrangement, please leave feedback here.
Wordfence wrote earlier about home routers that have been used to launch attacks on WordPress websites? Wordfence discovered on closer examination that over 10,000 IP addresses in Algeria were attacking WordPress websites in March. Two days ago, Wordfence reported. Around midnight on Sunday night (April 30th). The number of attacks dropped from peaks of 40,000. In some cases to peaks of just above 5,000 attacks per hour. Who did it? Why did the attacks stop? Find out in the links below.
Let's check out more of the WordPress news from our Weekly WordPress Recap this week, shall we?
WordPress News

Home Router Botnet Shut Down in Past 72 Hours. Who did it? – On April 11th, 3 weeks ago, Wordfence published a story. Discussing routers at a specific set of ISPs that have been hacked. These routers have been used to launch attacks on WordPress websites. Yesterday morning they noticed that there was a rapid drop-off in attacks from the ISPs they identified 3 weeks ago, that had targeted WordPress websites.
WP Elevation is Focusing All Content on Mental Health for Month of May – May is Mental Health Awareness Month in the US, dedicated to educating people about mental health and illnesses since 1949. WP Elevation is joining the observance this year with a special emphasis on freelancers and the tech industry.
WPHugs: A Community Devoted to Educating, Discussing, and Raising Awareness of Mental Health – In the past two years, there has been an increased effort in the WordPress community to raise awareness of mental health. Cory Miller, Rich Robinkoff, Michele Butcher, and others have presented on the subject at numerous WordCamps.
WordPress Community Team Considers New Retreat-Style WordCamp – Sven Wagener and the Köln meetup group in Germany, which has more than 700 members, have proposed a new style of camp that would potentially be called "WordCamp in the Green" or "WordCamp Retreat."
WordPress Events: Top WordCamps Happening in May & June 2017 – WPblog has tailored this article that lists all of the top upcoming WordCamp events that are going to commence in the months of May and June.
Post Status Launches a New Curated WordPress Job Board – Are you interested in a getting a new job?  Post Status launched a curated job board for WordPress designers and developers. Subscribe to their weekly newsletter and you have in your Inbox many exciting job offers.
WordPress Resources: Tips & Tricks
Google Search is Going Mobile-First – Here's What It Means for Your WordPress Site – If you're a WordPress website admin who is starting to feel some heat over Google's mobile-first index and how search engine rankings will be affected as a result, you're not alone.
55+ Most Wanted WordPress Tips, Tricks, and Hacks – In this article, we will share some of the most wanted WordPress tips, tricks, and hacks that will help you use WordPress like a pro.
Ultimate Guide To The WordPress.org Theme Feature Filter – When you look for a theme on WordPress.org, there's a bewildering array to choose from. Fortunately, you can narrow the search with the feature filter. Are you looking for a two column theme? Or one with footer widgets?
Discovering an Emerging WordPress Ecosystem Another World Away – The WordPress community has become increasingly global as the platform's popularity has grown over time. This growth is evident in the ever-increasing number of WordCamps and Meetups being held worldwide.
11 Free Website Speed Test Tools for WordPress Users – Today we want to share with you some free website speed test tools. Why is speed so important? Well, because Google says so for a start.
What is WP-CLI? A Beginner's Guide to This Weird Acronym – Did you hear about WP-CLI? It stands for WordPress Command Line Interface, and it looks like the tools used by hackers. It's not a mandatory tool for an average WordPress user, but it's cool to use some commands.
Project Management Tools for WordPress to Help You Stay on Track – Whether you're building a client website, launching a new plugin or running a SaaS, the success of your project depends on your organizational skills. And if your organizational skills are somewhat lacking – or even if they're not! It's worth investing in a project management tool.
WordPress Tutorials
How to Use .htaccess to Restrict Access to All or Parts of WordPress – There are plenty of valid reasons to restrict access to all or parts of your WordPress site. In this post. I'm going to show you two quick ways you can use your .htaccess file to limit access to certain content.
How to Install and Setup Wordfence Security in WordPress – Do you want to install and setup Wordfence security plugin on your website? In this article, we will show you how to easily install and setup Wordfence security plugin in WordPress.
How to Optimize Your WordPress Database with One Click – Optimizing your database cleans up unwanted data which reduces database size and improves performance. In this article, we will show you how to easily optimize your WordPress database with one-click.
How to Create a Wiki Page for a WordPress Site – Since almost all people have had a taste of Wikipedia and appreciated such large quantity of resource, they wish to create a wiki page on their WordPress sites as a storeroom of all sorts of online knowledge.
How to Run Your WordPress Freelance Business Like an Agency – Let's take some time then to figure out how you can run your WordPress freelance business like an agency, and start reaping the benefits today.
WordPress Themes & Plugins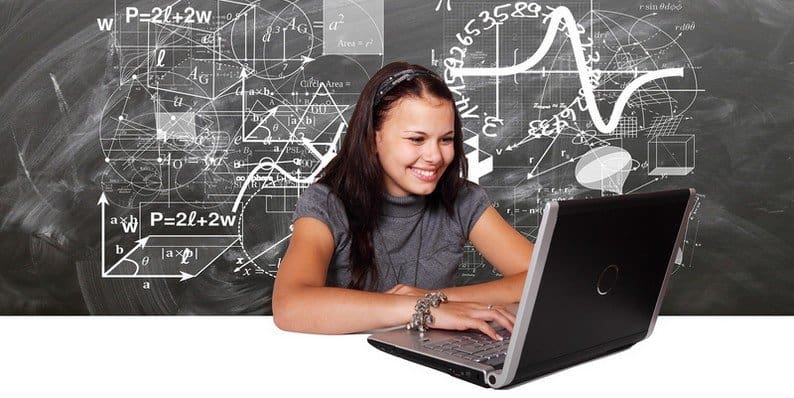 15 WordPress Education Themes: Attract Students from All Over the World – Are looking for a premium quality WordPress education themes for your project? This showcase will save you so much time and efforts (as well as money, by the way).
6 Best Rich Snippets Plugins For WordPress: Schema Markup Made Easy – Ever wondered how websites get those special rich snippets results in Google's search results? You know what I'm talking about – the star ratings…the cooking times…all those extra goodies.
8 Great Page Builder Plugins For WordPress In 2017: Design Made Easy – Whether you want to create a blog welcome page, a landing page, or just make all of your WordPress posts and pages look…better, you'll find a premium or free plugin that can help you out.
Display Your Images Beautifully with these Gallery Plugins for WordPress – Pictures are an almost indispensable part of any website. In this article, we are going to present some free gallery plugins that we have used in the past.
Choosing a WordPress Page Builder? 3 Top Plugins – In this article we will look at exactly what a page builder plugin is and consider the criteria for choosing a good one. We will then discuss in depth the features and tools offered by Beaver Builder, The Divi Builder, and Elementor.
 WordPress Product Reviews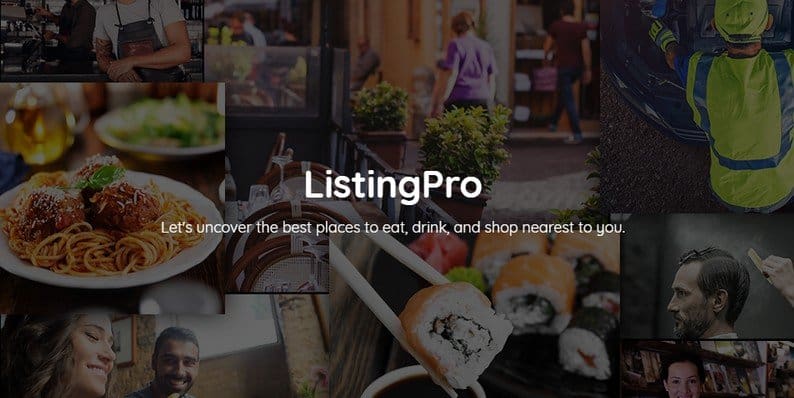 ListingPro – Is It Going to Be the Avada of WordPress Directory Themes? – After carrying out a thorough research on the top WordPres directory themes and plugins. I have found out one of the most astounding multi-purpose directory themes ever. ListingPro, the #1 WordPress Directory Theme!
Setka Editor – A New Approach to Styling WordPress Content – Setka Editor is a WordPress content editor that offers one of the quickest ways to create beautifully designed content that I've encountered. And it's now available for free at the WordPress.org plugin directory.
An In-Depth Overview of OptinMonster: Lead Generation For Your WordPress Site or Online Store – Since this is a SaaS and you use a WordPress plugin to connect your site, you can create and edit any optin either on your account at OptinMonster.com or in your WordPress dashboard.
Catchers Helpdesk eCommerce Add-on Review: Better WooCommerce Support – While I liked the core version of Catchers Helpdesk, it was just that – the core version. Now, I'm back to review the Catchers Helpdesk WooCommerce Add-on, which adds a ton of eCommerce-focused functionality to your helpdesk.
WordPress Podcasts
188 WP-Tonic: Local Development Environments in WordPress – In this episode, we look at local development, and how that can help your workflow. What options are there for local development. What do you do with a local site when it's time to deploy.
Maintaining Legacy WordPress Websites — Draft podcast – In this episode, Brian and Joe discuss maintaining legacy WordPress websites, including how to decide between third-party code vendors.
WPWeekly Episode 271 – Recapping WordCamp Chicago 2017 With John James Jacoby – In this episode, I'm joined by John James Jacoby. We recap WordCamp Chicago 2017 and learn about what he's been up to as of late.
WordPress Interviews
Kinsta Kingpin: Interview with Bryce Adams – Like most people in the WordPress space, I first got into it by building simple blogs and sites for myself and friends around me.
An Interview with Joan Donogh of Divi Diva – This week I had the opportunity to talk with Joan Donogh of Divi Diva, where she creates child themes for Divi, and In Formation Design where she creates websites for clients.
Ending Notes
In conclusion. Happy Friday to all of you! Yet another exciting week in the WordPress community. I hope you have a really good time reading our roundup. Let me know about all WordPress stuff you come across so we can add them to our next roundup. See ya all next week! /Peter,
Where Should We Send

Your WordPress Deals & Discounts?
Subscribe to Our Newsletter and Get Your First Deal Delivered Instant to Your Email Inbox.
Thank you for subscribing.
Something went wrong.