The big talk of the week is? The release of WordPress 4.8 of course. WordPress 4.8 is available for download or update in your WordPress dashboard.
The jazz pianist and composer William John "Bill" Evans is honored for this version of WordPress. It is well-known facts that the WordPress core developers like jazz music. All WordPress major releases are named in honor of jazz musicians. Here's a list of releases and the musicians they were named for.
Have you updated to WordPress 4.8 yet? What do you think about the new features?
I am pleased to present a new edition of our weekly WordPress recap. WordPress 4.8 gets a lot of attention in today's recap. We have also expanded the recap with its own section for WordPress 4.8, so keep on reading. But it's Friday! So here we are with some words of wisdom to end the work week and start the weekend with.
It's Friday…any plan of being a productive member of society is officially thrown out the window. – Anonymous
WordPress 4.8 "Evans"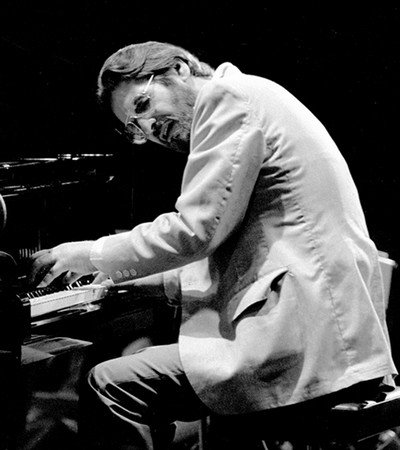 After a long wait, WordPress 4.8 is here with several new great features. And according to the release article "4.8 add more ways for you to express yourself and represent your brand" and "4.8 been built by hundreds of contributors with you in mind."
Make sure to read the full release announcement from Matt Mullenweg on the WordPress blog.
Let's take a quick look at new features in WordPress 4.8. Three new media widgets covering images, audio, and video, an updated text widget that supports visual editing. WordPress news and events dashboard widget. Link improvements. A lot of under the hood changes and much more. Numbers of blogger writes about WordPress 4.8, and have articles about 4.8. So we list some of the popular articles below.
WordPress 4.8 "Evans" – Version 4.8 of WordPress, named "Evans" in honor of jazz pianist and composer William John "Bill" Evans, is available for download or update in your WordPress dashboard. New features in 4.8 add more ways for you to express yourself and represent your brand.
Let's check out more of the WordPress news from our Weekly WordPress Recap this week, shall we?
WordPress News
Streaming Tickets Now Available for WordCamp Europe 2017 – Tickets to WordCamp Europe 2017 in Paris are officially sold out, but that doesn't mean you need to miss the conference. As part of an effort to make the WordCamp as accessible as possible, the organizers have set up a free stream.
Worona Releases Free WordCamp Europe Paris Guide App – Worona, a Madrid-based WordPress startup that builds mobile apps for free. Has created an app for WordCamp Europe attendees. The WCEU Paris Guide app includes location and transportation information, schedules for the event etc.
WordPress Resources: Tips & Tricks
Everything You Need to Know About Using Cloudflare's Free Service For Speed Increases – If you are not using CloudFlare's free service then you are missing out one of the easiest ways to speed up and protect your website.
7 WordPress Security Best Practices – As hacks and security breaches become more of a concern for anyone running a WordPress website, it's important to know you can drastically improve your security by using a few WordPress security best practices.
WordPress Backups Are Critical to Your Security Strategy – If your site is compromised, having access to backups can make your life considerably easier. What is the fastest way to recover from a hacked website? It is to restore the latest version of the site that existed prior to the hack.
Implementing a WordPress Security Audit Log For Proactive WP Security – This article explains how to use a WordPress audit log viewer to spot possible malicious activity and continuously improve the security of your WordPress websites and blogs.
WordPress Tutorials
How to Identify Cornerstone Articles in WordPress – If you're one of the millions of WordPress webmasters using Yoast SEO. You may have noticed the new Cornerstone content feature. But unless you're a seasoned SEO guru. Seeing this new feature pop up might have left you confused and struggling to understand:
How to Increase the WordPress Maximum Upload File Size – The all too common "exceeds the maximum upload size for this site" error can be very frustrating. So in this post. We will dig into the root of the problem. Plus provide you with some quick ways to resolve this issue and get back to uploading your files.
How to Use Facebook Debugger to Fix WordPress Links on Facebook – In this article, we'll take a look at what is causing the problem and how to use the Facebook Debugger to solve this headache completely.
How to Customize Your WordPress Website Header – WordPress header is the topmost section, and unquestionably the most important visual element of a website. As it is the first thing visitors will see after loading your site. It is crucial that you pay some extra attention when customizing the header.
How to Publish WordPress Blog Posts to Medium for More Traffic – Medium is a good place for reading, writing and sharing stories. Providing a simple interface with the minimum distraction. This platform has attracted a large number readers and writers who are of high quality.
WordPress Themes & Plugins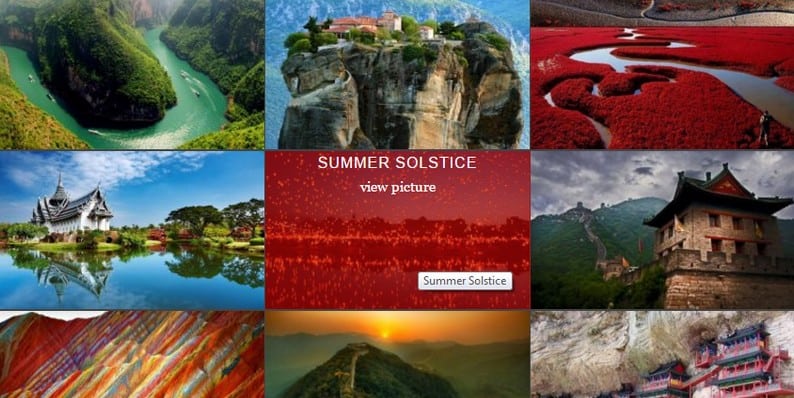 How to Create Beautiful Image Galleries with Free WordPress Plugins – In this post, I would like to compare two different galleries, which I've found in the WordPress community and point out their opportunities and maybe limitations. The first one is Gallery Images by Ape and the second one is Huge-IT Image Gallery.
Holler Box: A Smart Notification Plugin for WordPress Websites – Holler Box, a plugin that offers a lightweight, elegant popup message for capturing email addresses, displaying a (fake) live chat, or announcing a sale or event.
How to Create Sticky Navigation for WordPress (Plugins + jQuery) – In this post, we will share you some of the best plugins and jQuery solutions that will help you create user-friendly sticky navigation for your WordPress site.
The 6 Best WordPress Google Analytics Plugins Compared in Detail – In this post, we dig into all of the best Google Analytics WordPress plugins. But, because there's some variety in the types of plugins out there, you should expect three different types of plugins:
20+ Mobile Friendly WordPress Themes To Enhance SEO And User Experience 2017 – To help you get an amazing mobile-friendly website here is the collection of best mobile-friendly WordPress themes that you can use to create a fully responsive and mobile-friendly website in minutes.
WordPress Product Reviews
Titanic Genius of WordPress or Monstroid 2 Overview – A powerful monster – Monstroid 2, This theme will definitely make you feel an innovatively simple and enjoyable website building process as never before.
Jackmail Newsletters Review – Send Emails and Manage Lists From Your Dashboard – Want to manage email newsletters from directly inside your WordPress dashboard? No MailChimp, no Campaign Monitor. Just click on a tab. Start sending out an email to your subscriber list with a handy drag and drop email design builder?
Smart Footer System Offers Feature-Rich Custom Footers – Smart Footer System is a WordPress plugin that aims to replace your theme's default footer with feature-rich custom footers. The plugin offers various modules and options to help your footer move beyond the ordinary.
Responsive Business – Child WordPress Theme for Free Responsive – Are you looking for a responsive theme for your WordPress site? Want a professional-looking business website? But don't want to shell out your pockets for hiring an actual professional. CyberChimps has created Responsive Business – an exclusive child theme for Free Responsive.
WordPress Podcasts
WP Plugins A to Z Interview Show 14 with James Cantoni the founder of VCSplitter.com – James Cantoni the founder of VCSplitter.com is interviewed. They have built an A/B split testing plugin that integrates into the Visual Composer plugin for WordPress.
200 WP-Tonic: With Special Guest Tonya Mork of Knowthecode – In This Episode: Tonya Mork founder of Knowthecode. Which is one of the best online resources for people who want to improve their WordPress coding abilities?
WordPress Interviews
Kinsta Kingpin: Interview with Mike Stott –  Mike Stott – In Zero BS CRM we utilize the concepts behind the REST API to build API capabilities and easily connect the CRM to thousands of other applications through Zapier. Something not many other plugins out there is doing.
Interview w/ Morten Rand-Hendriksen – Interview with Morten Rand-Hendriksen. Instructor, educator, speaker at LinkedIn Learning, helping people master WordPress, the web, and online communication.
WPWeekly Episode 276 – Interview with Jon Brown, a Traveling Digital Nomad – Jon Brown is a developer and author for 9seeds, a WordPress development agency. Brown describes what it's like to work remotely and offers tips on how to stay productive while traveling.
Pascal Birchler Talks About Core Development Of WordPress – WordPress 4.7 shipped with tons of new features and I happened to contribute to a few of them. My favorite one is probably the introduction of the various REST API content endpoints.
Ending Notes
In conclusion. Yet another awesome week in the WordPress community. I hope you have a great time reading our roundup. Let me know about all WordPress stuff you come across so we can add them to our next roundup.
Our main headlines today are WordPress: WordPress 4.8, WPForms Acquires WP Mail SMTP Plugin & Worona Releases an app for WordCamp Europe.
Furthermore! Our weekly WordPress Recap takes a summer break for vacation and relaxation. But we're back in late July with new recaps. In the meantime, of course, we will continue with regular articles about WordPress. Continue to visit WP Newsify and read our articles and we see you with new Weekly WordPress Recap later this summer.
See Y'all! /Peter,
Where Should We Send

Your WordPress Deals & Discounts?
Subscribe to Our Newsletter and Get Your First Deal Delivered Instant to Your Email Inbox.
Thank you for subscribing.
Something went wrong.