Everyone knows the saying "The more, the merrier.", but do you know its meaning when it comes to business? Let's put it this way: The more customers you have, the merrier you will be!
Why? Well, it's a widely known fact for any online business that the more customers we attract, the higher profit we have in return. Browsing the Internet, I see many marketing strategies, customer strategies, etc. – all aimed at luring as many customers as possible into buying the product/service. But, what is the point of having so many customers, if you fail to keep them? That is when email list building comes into the picture!
With your own email list, you won't have to worry about losing track of your customers. What is more, this solution has been proved to be more effective than traditional marketing campaigns. It is personal and directed, allowing you to efficiently get your message across! In fact, statistics from mailmunch show that about 60% of the internet marketers believe that compared to social media, email marketing prevails! That explains why the number of mail list building plugins is expanding at such a high speed.
But out of all the glamorous and appealing plugins of the same kind, what to choose? My advice: Go for something as fast and powerful! Something like Thrive Leads – The Promising Leading Mail List Building Solution! Not only is it faster than most of its rivals, it is also the convergence of the best conversion optimization and list building strategies you'll ever need!
What Is Thrive Leads?
Developed by Thrive Themes – the devoted creator of themes and plugins, Thrive Leads is definitely one of the most worth-trying list building solution I have ever had the chance to encounter! As I always say, a product launched by people who are passionate about it is likely to be the best products of its kind. Thrive Leads is a bright example. Created by a team who claims themselves to be "obsessed with conversion optimization", the plugin is bound to satisfy the most demanding customers.
Since the creators surely have valuable experience in conversion, they have incorporated the best conversion tactics used by successful businesses and growth hackers into the plugin. By doing so, they give you an explosive list growth and multiple other benefits while using the plugin.
Core Features
What specific so-breath-taking features does Thrive Leads have that make me state it is one of the most worth-trying plugins? Let's see!
Multiple opt-in form styles cater to all needs and tastes.
SmartLinks enables you to get more subscribers in an effective way without bothering them.
Different and various entry animations give you a wider choice, and clearly better look and feel of your forms!
Customizable forms with their drag-and-drop feature allow you to create any form you'd like even if you don't have any design skill!
A/B Testing makes 10X your conversion rate not a dream anymore!
SmartExit+ captures the customers before they walk off your site.
Useful reports give you details about your forms' performance along with other valuable information.
Choose between time-based or interaction-based trigger options to decide how your opt-in forms appear!
Sound exciting? Hold your breath! There is so much more you would like to know about these amazing features! Don't believe me? Keep on reading!
9 Opt-in Form Styles to Choose from
Worry that Thrive Leads might offer just one way to generate leads or you might need more than several plugins to build forms? Stop worrying right now, because I'm telling you that it is NOT the case! In addition to being an all-in-one plugin, it also offers 9 marvelous opt-in form styles to satisfy all needs and tastes of customers. You could either root for ThriveBox (Pop-up Lightbox) – the traditional attention-grabbing overlay that appears above your content, or the Content Lock, with which customers have to sign up to see your content or the "Sticky" Ribbon that sticks to the top of the screen when you scroll.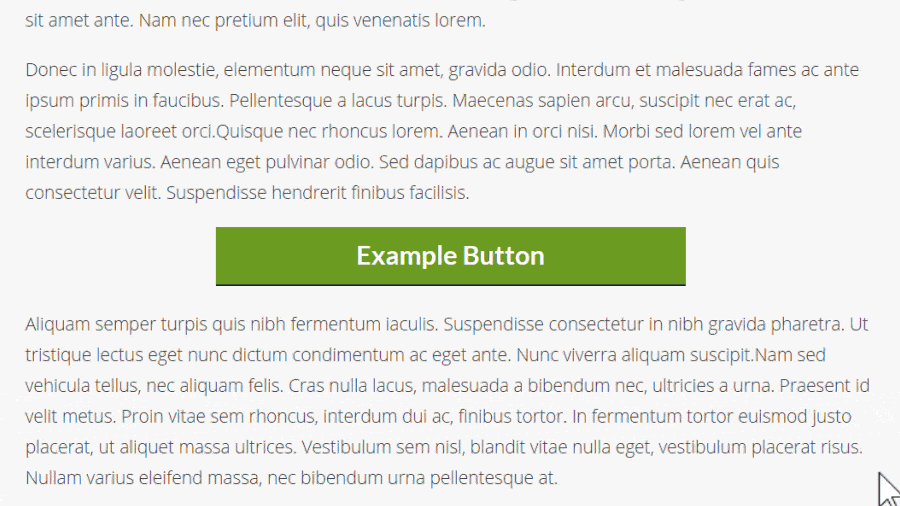 (ThriveBox)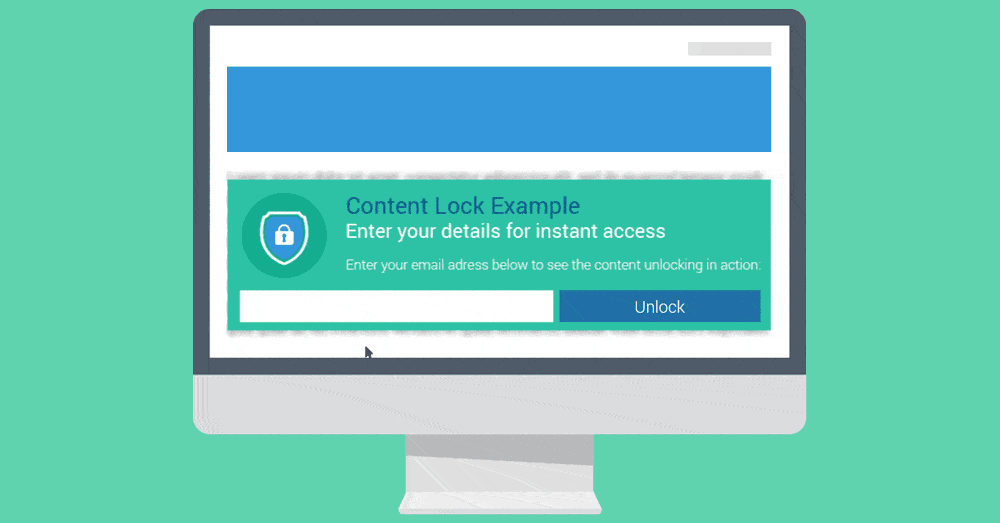 (Content Lock)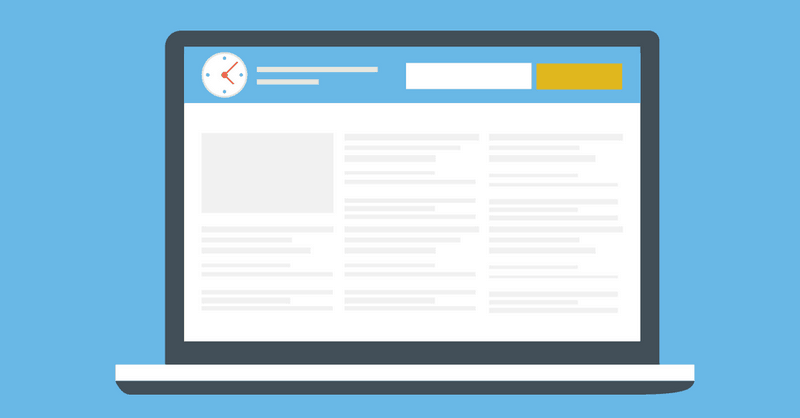 ("Sticky" Ribbon)
Choosing among the three above (my favorites), or these six more – In-line Forms, 2-step Opt-in Form, Slide-in, Opt-in Widget, Screen Filler Overlay, Scroll Mat or Multiple Choice Forms – is all up to you to decide!
Totally Customizable Forms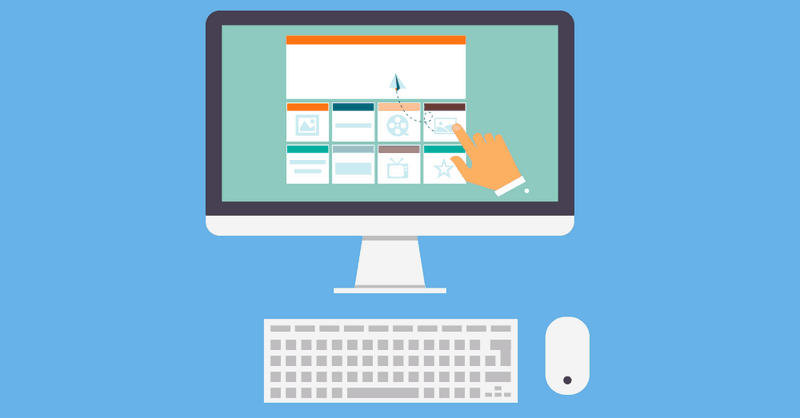 Don't like the available template and want to adjust it a bit before using? You've got Thrive Leads's intuitive drag and drop builder for that. Claimed to be one-of-a-kind on the market, this feature allows you to customize freely without any limitations. Match the design with your brand color, add multiple fields and text blocks to your form, add image backgrounds, etc. – you name it – they can all be done with Thrive Leads's customizable forms.
So, with just a mouse and your wonderful creativity, you can build a form in less than 3 minutes without any coding skill whatsoever!
Amazing Conversion-Focused Design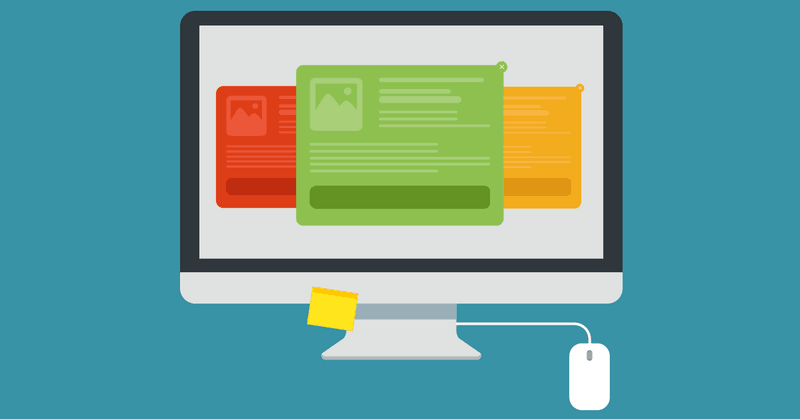 Many people think that an eye-catching design can also "catch" conversion. This idea leads them to pour money into designing their website as stunning as possible. Which could end up pointless after all if it doesn't help turn visitors into subscribers? That won't happen with Thrive Leads!
Designed with conversion-focused orientation, every element in the plugin aims at making visitors click the button! With that purpose in mind, the creators fine-tuned everything, from the extensive number of pre-built templates to the well-coded components so as to ensure the site's loading speed!
20+ Eye-Catching Animations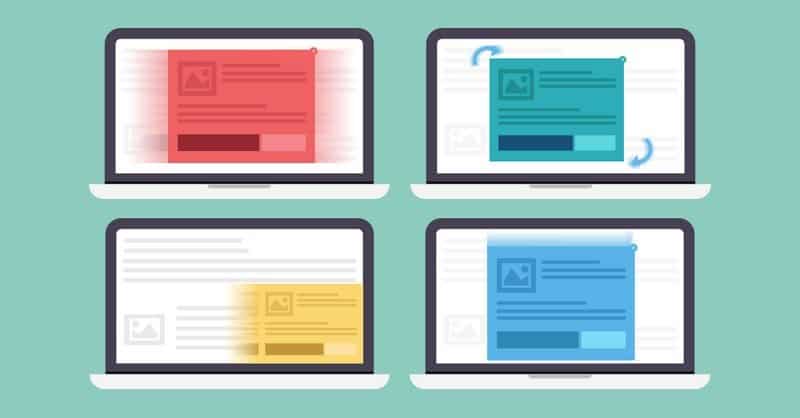 You didn't get that wrong, Thrive Leads exactly offers 22 animations for your opt-in forms so that you can grab the focus of any visitor.
From the traditional Zoom in and out, Bounce-in from different directions, Rotational, etc. to the modern Make Way, Slip from Top, 3D Flip/Sign/Slit, etc. – Thrive Leads have them all! What's left for you to do is to choose the suitable animation and make every visitor part of your list!
Extraordinary Smartlinks
The name says it all! Smartlinks does a wonderful job of getting attention from your visitors without bothering everyone when they're reading your posts. To be specific, Smartlinks grants you the control over the content displayed to new visitors and that displayed to subscribers. Opt-in offers are so important when you're trying to turn visitors into subscribers, yes. But when you succeed already, they would be a waste of space for your site and a waste of time for your subscribers! Instead, why don't you put there some kind of content that only your subscribers can see?
That's the idea! With ThriveLeads, you can hide any lead group from your already-subscribers, while showing a particular set of the lead group for them. What a clever way to get the visitors subscribe to your website, don't you think?
Dedicated Support
Worry that you cannot use the plugin without help? No need! You will find tutorial videos throughout the interface that helps you understand what you're seeing and how to use it. These videos from Thrive Leads won't just show you how to make use of the plugin, but also how to make the BEST use of it!
Need further support? You will get 1 year of free technical support from the team after purchasing the plugin. During this time, you can contact the team whenever there's a problem with the plugin. When this period expires, you are offered to extend your support time by choosing one of these options:
Buy another year of support for $40;
Buy another Thrive Themes product to extend the support for 1 year;
Become a Thrive Themes member! Let me tell you why this is such a bargain. With only $19/month (for individuals and entrepreneurs) or $49/month (for agencies and web designers), not only will you get unlimited support, but also

get full access to all products of Thrive Themes

. These include some beautifully designed and conversion focused themes, Thrive Clever Widgets – the plugin that shows widgets based on categories, tags and more, or Thrive Architect – the intuitive drag and drop editor for WordPress, etc.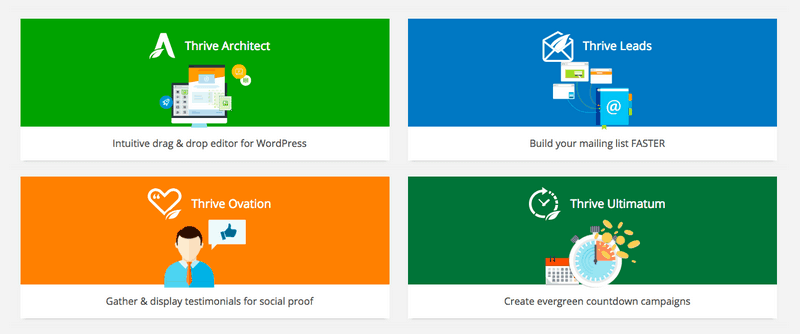 Some products from Thrive Themes
Wrapping Up
Looking for a great mail list building solution? Look no further as Thrive Leads is one of the greatest plugins of the kind I have ever come across! Born from a family obsessed with conversion, Thrive Leads will definitely complete the mission it is born for, that is to convert as many visitors into subscribers as possible! So, what are you waiting for? Give Thrive Leads a try!
Where Should We Send

Your WordPress Deals & Discounts?
Subscribe to Our Newsletter and Get Your First Deal Delivered Instant to Your Email Inbox.
Thank you for subscribing.
Something went wrong.