With the world going online during this pandemic, almost every business has taken its stores to the web. This holds true for B2B businesses or those with wholesale buyers as well. But how do you prepare your WooCommerce store for wholesalers? What's the best extension for the job?
Well today, we will be reviewing the WISDM Customer Specific Pricing Plugin and understanding how it can help you come up with your ideal store, and set personalized prices for bulk buyers.
Let's take a look.
WISDM Customer Specific Pricing – an Overview

Most businesses that sell products in bulk, often use personalized prices for their products. Because pricing is key to retaining shoppers. The idea is to create a win-win situation in which products are bought in large quantities and you have loyal buyers due to a bargain deal.
The WISDM Customer Specific Pricing for WooCommerce is a dynamic pricing plugin that helps you offer better pricing to wholesale buyers based on purchase quantity.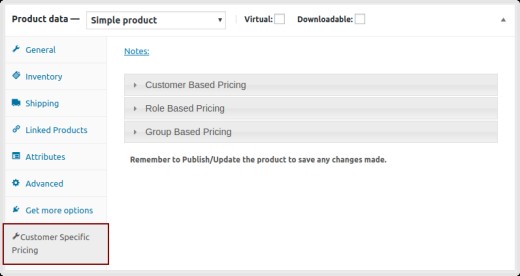 Its features include:
Special pricing for customers, roles, or user groups
Quantity-based discounts
Flat or percentage pricing
Category-based pricing
Advanced price management
Store-wide discounts
Cart discounts to push for bulk purchase
The plugin is available at a pretty competitive price of $80 and can be purchased as a standalone product or part of a WooCommerce extensions pack.
You can check out the demo here.
Features tailored for Wholesale Pricing and Selling
Now, like most pricing plugins, WISDM Customer Specific Pricing (CSP), has many different features to set dynamic and personalized product prices. When it comes to selling to wholesalers, the plugin lets you implement the following strategies.
#1 Offering Wholesale Buyers a Custom Deal
Set special prices for your bulk purchasers or wholesale partners
CSP includes an option to set flat or percentage discounts for user roles or groups. This option allows you to put all your wholesale buyers into a single group or assign them a unique role so as to offer them your products at special prices.
#2 Varying Discounts Based on Purchase Quantity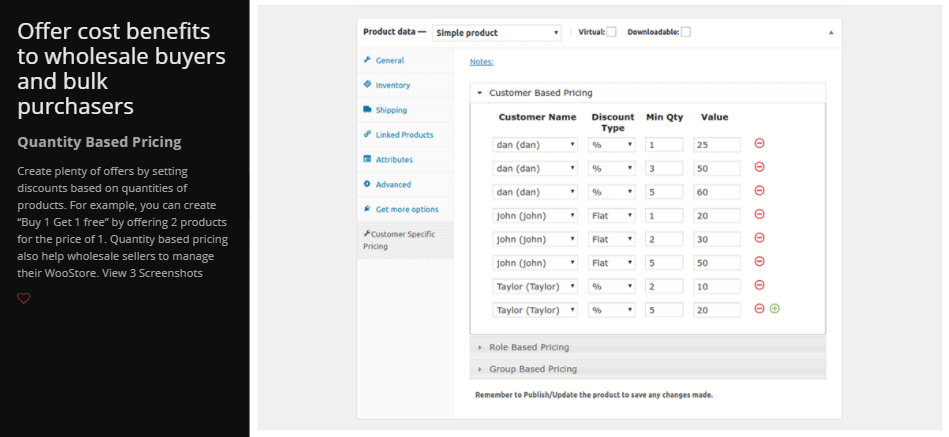 Offer increasing percentage discounts on order quantities
If you're looking to make your buyers interested in purchasing higher quantities of your products, you could use this option to set additional discounts or savings based on the quantity. A discount can be set for a particular range so that buyers can pick the one most suited to their requirements.
#3 Category Discounts for Bulk Buyers
Easier management of prices for your product portfolio
The category-based pricing feature that CSP offers lets you set discounts for an entire category for a certain set of users, role, or group. This makes for easier price management and limits communication between you and your wholesale customers looking for negotiations.
#4 Wholesales discounts on entire Store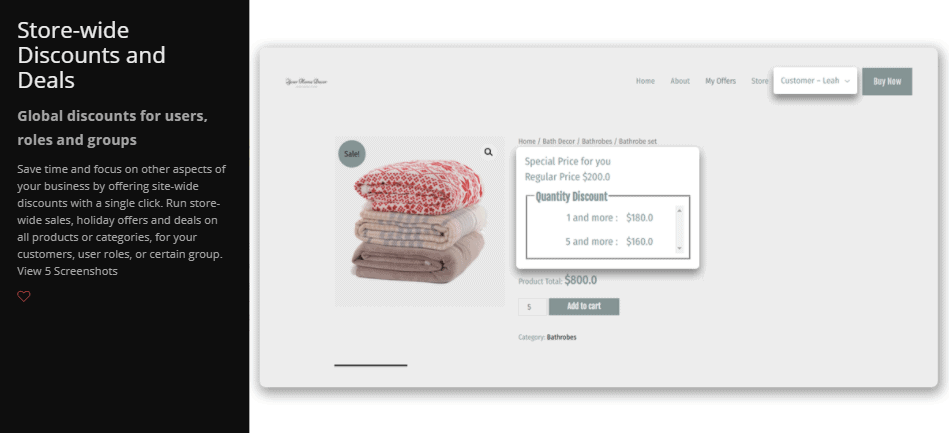 Set a percentage discount on all products for a user or role
If you have a partner or a membership level for all your bulk buyers, and you want to give them a percentage discount on your entire store, you can do so with CSP.
Ease of Use, Support, and Documentation
The plugin is easy to use. It installs like any other WordPress plugin and fits into your WooCommerce settings along with offering its own options. You have to make sure you enter the license key you receive along with the plugin to activate its settings.
The documentation is simple to follow and provides step-by-step instructions on how to install and use the plugin.

The highlight certainly is the support. CSP has raving reviews from its users and most of them talk about the exceptional support. The plugin is rated 4.8 and has over 3500 users. Support is available via email and chat.
Pricing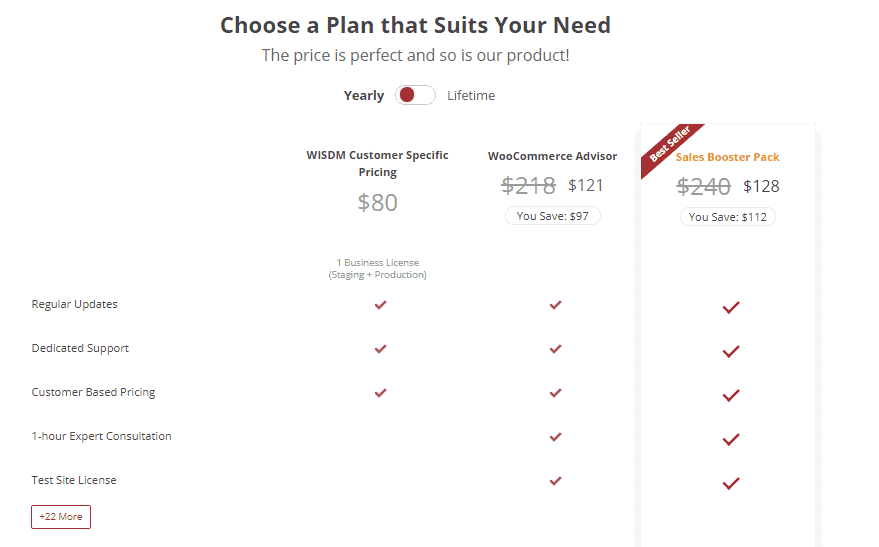 The plugin is available at a pretty competitive price. Compared to other dynamic and wholesale pricing plugins in the market, you'd say it's somewhere in between but more so at the higher end. Given all its features, the plugin justifies the cost.
$80 for an annual two-site license
$200 for a two-site lifetime license
$128 for an annual bundle version license (best return on value – it includes 4 extensions in total)
WisdmLabs offers a 15-day no-questions-asked money-back policy to protect your purchase.
Final Word
Given the plethora of WooCommerce extensions out there you're spoilt for choice. But what it all comes down to is having a reliable and comprehensive plugin that meets your needs.
WISDM Customer Specific Pricing plugin perfectly fits the bill when selling to wholesale customers. It saves you the hassle of having to work with multiple plugins to meet your pricing needs. It also offers excellent support, which is a definite plus.
If you're looking for an all-in-one WooCommerce pricing plugin that seamlessly manages wholesale prices, the WISDM Customer Specific Pricing plugin is for you. You could pick the $80 or $128 bundle plan.
Your thoughts?

Latest posts by Editorial Staff
(see all)
Where Should We Send

Your WordPress Deals & Discounts?
Subscribe to Our Newsletter and Get Your First Deal Delivered Instant to Your Email Inbox.
Thank you for subscribing.
Something went wrong.