If you're a veteran to the world of online money-making, you are surely already familiar with the concept of dropshipping. Nowadays, this business model is getting so much hype that it's considered the most popular mode of digital entrepreneurship.
Just like with all things digital that can benefit from automatization and optimization, there's a plugin for it. When it comes to dropshipping, plugins are one of the most beneficial ways to get to most out of your time and effort.
If you're just starting out in the dropshipping business or you're currently operating without a plugin, we'll give you all the info that you need to know. Also, in order to save you time and effort required for research and testing, we have compiled our own top list of the best WooCommerce dropshipping plugins available today.
If you want to quickly integrate a plugin and start increasing your dropshipping profits, choose one of the plugins from our list.
In this overview, we will present you with the following info:
Basics of dropshipping and what's it really all about
How you can dropship using plugins
How you can increase your dropshipping profits using plugins
Our top picks of the best WooCommerce dropshipping plugins out there
What is Dropshipping?
Ever since the Internet was invented, there were get-rich-quick schemes floating around and tempting users to quick their day jobs and take entrepreneurial leaps of faith.
When you think about it, it's a tale as old as time – even before the Internet, you had postal money-making systems, pyramid schemes, 'affiliate marketing'…
In the avalanche of all these stories, most of us Internet users started being deaf to all these stories about the next best thing that will make us quit our jobs and turn us into millionaires.
This is one of the reasons that dropshipping, which is basically a legit and functional get-rich (relatively quick) scheme, flew under the radar of most entrepreneurs and businesspeople.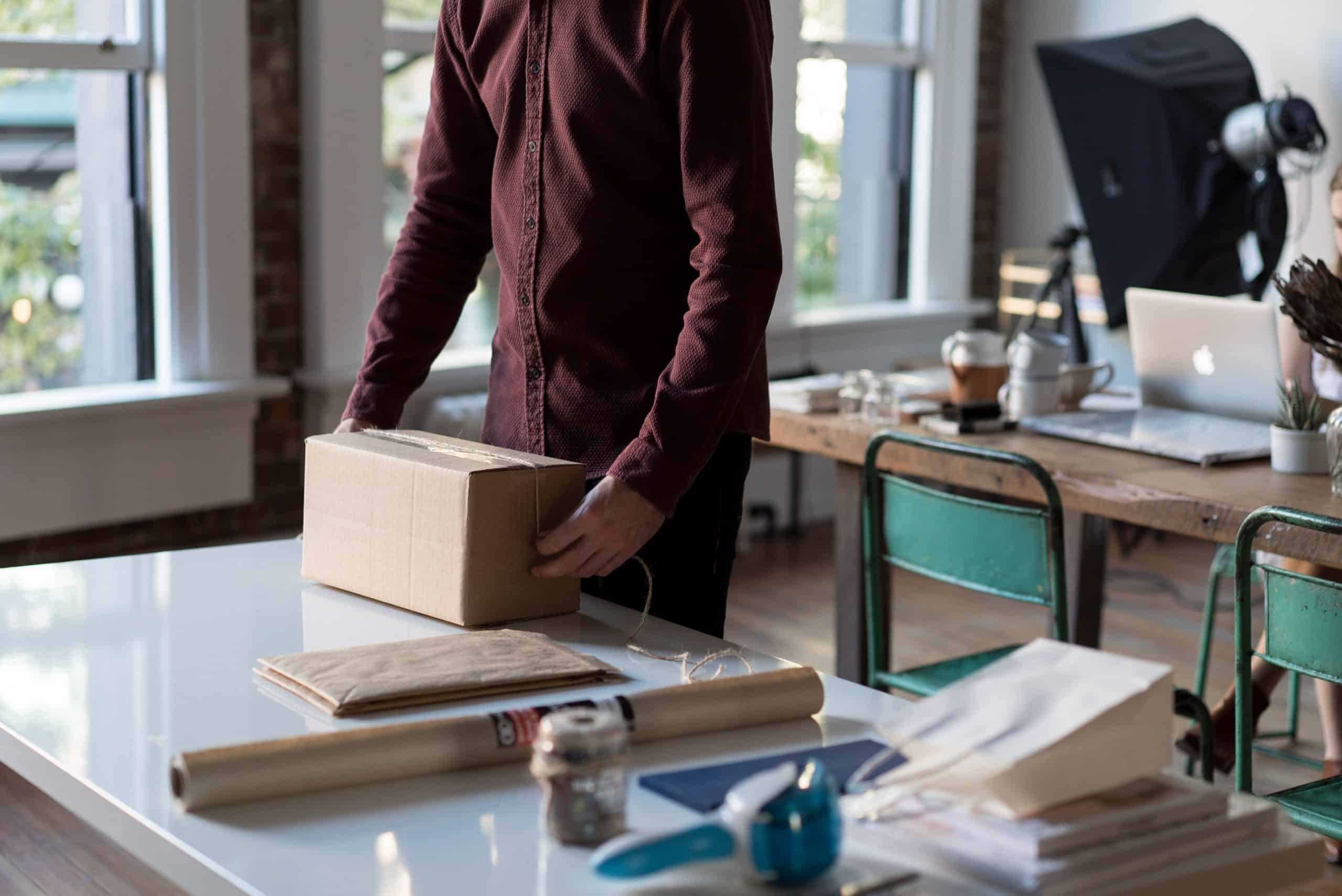 Basically, dropshipping relies on the cornerstone principle of commerce: buy low, sell high. This type of eCommerce was present way before dropshipping: with the advent of Chinese manufacturers who produced Western-friendly products at a very low price, there were always people who bought it low from the manufacturers and sold it higher for a profit.
However, this business model implied a bunch of different issues and bumps in the road. For example, if you were operating like this from Europe, and you ordered something from China, you would get your merchandise in about a month. So, in order to be able to send out products to your own customers more quickly, you would order products even before someone purchased them. You would then have your own storage of unsold items. If you're lucky, they will sell away quickly. If not, you would have to sit on them or sell them way under your expected price.
This is where dropshipping came in. It cut the route between manufacturer – seller / seller-buyer and transferred the sale to the manufacturer – buyer directly, letting the seller reap up the profits without handling any packages, products – even without ever seeing the product at all!
However crazy it may seem, the model works. Of course, there are bound to be hiccups and potential issues just like in any commercial business, but in many examples, dropshipping has proved to be an incredibly viable venture.
In fact, many average Joe's found huge success with dropshipping on eBay or Amazon, while others opted to sell through an online store using platforms such as WooCommerce, Shopify, and BigCommerce.
After dropshipping started gaining more hype among Internet users and digital entrepreneurs, the story changed. First of all, since there were many people now interested in dropshipping starting their own businesses, there was a flood of supply on the market all of a sudden. Secondly, many of those businesses failed because they didn't understand what it takes to run a successful dropshipping business.
The Elements of a Successful Dropshipping Business
In order for a dropshipping store to run successfully, it has to fulfill most or all of these elements:
Niche
When you're just starting out, you simply have to pick a focused niche for your dropshipping products. Choosing to sell 'clothes' seems tempting and foolproof, but the competition is so high that you'll actually be setting yourself up for failure by aiming too high. The secret to a well-defined niche is that part of the market that's not too competitive, but that has a healthy demand at the same time.
Reliable suppliers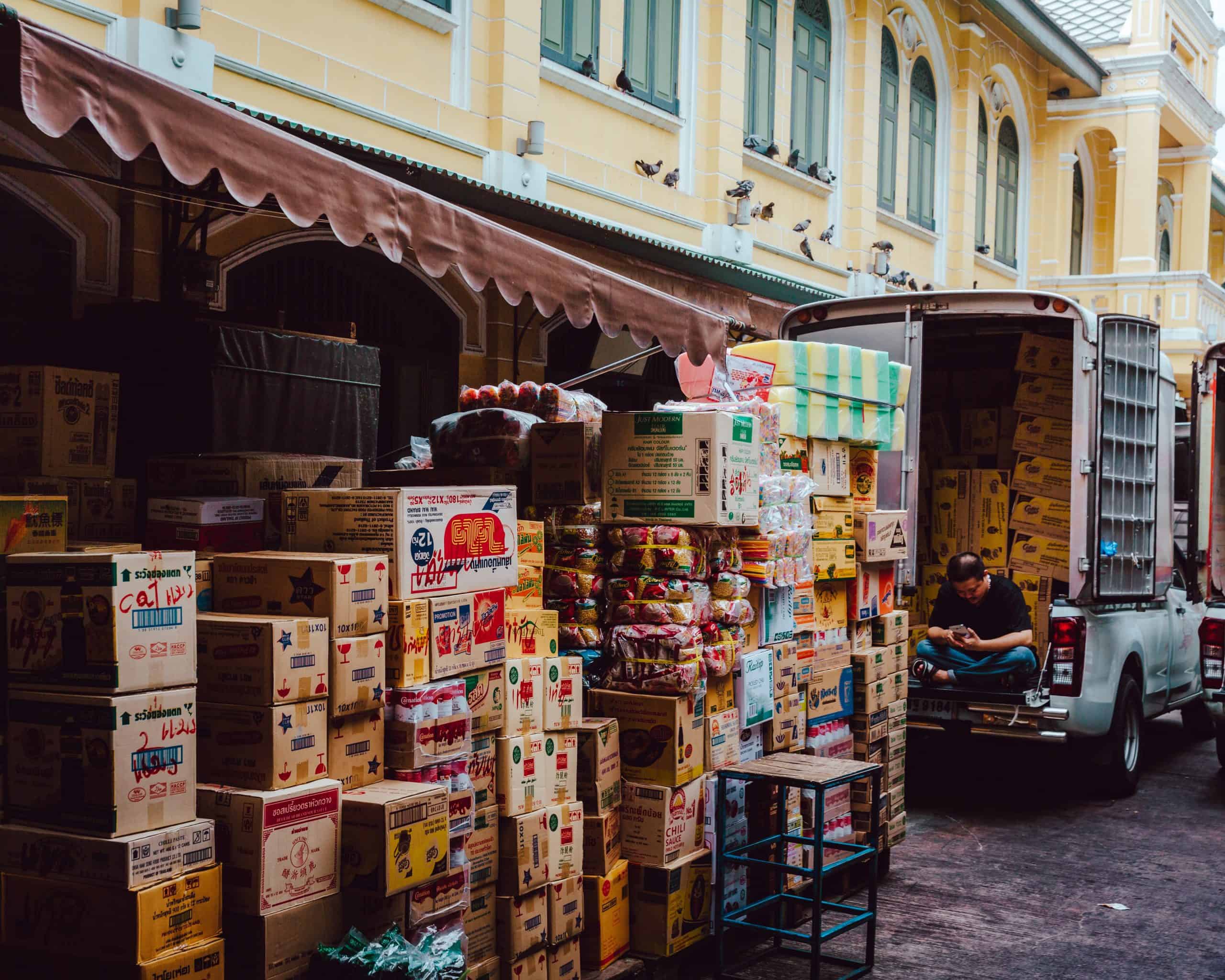 Just like in any type of commerce work, suppliers are of the utmost value. Many dropshippers seem to think that they can simply order a popular product from any seller on Alibaba, Aliexpress, Wish, or other dropshipping sites. However, the truth is that every supplier is different, and it's your job as an eCommerce entrepreneur to find the optimal one.
Great products
In the beginning days of dropshipping, you might have even gotten away with a bad product, but nowadays, it's simply not possible. In order to differentiate yourself from the market, you simply need to have a great product. Luckily, the rating and reviews feature on dropshipping sites allow you to make an educated guess about which product is popular even without you risking any money.
Out-the-roof marketing
When it all boils down to why dropshipping has the potential to do magic in the first place, the answer is: good marketing. You're basically taking a cheap, widely sold product and turning it into a story of a luxurious product that deserves to be paid for at a higher price. If you're not willing to invest a lot in marketing, dropshipping might not be for you. After all, it's the basis of the whole business model.
Optimization and automatization
In the beginning, it's quite easy to run a dropshipping business: when a customer orders, you order. That's it. However, if you're lucky, you will soon start to receive tens, hundreds, or thousands of orders per day. If you want to be able to keep up with this, it's time to introduce digital tools that will help you sort everything out. If you're running your store on WooCommerce, what will do that trick are plugins.
How do WooCommerce Dropshipping Plugins Work?
Luckily, dropshipping plugin developers know exactly what you need and all your woes. That's why they have developed plugins that target the exact tasks that WooCommerce dropshippers struggle with.
In the beginning, you might use these dropshipping plugins to increase the efficiency of one part or some parts of your dropshipping sales funnel.
Ultimately, the goal is to automatize your dropshipping process fully.
This will allow you to reap the profits of your great marketing, good supplier relationships, and cool products without breaking a sweat.
Whilst WooCommerce is the best free website builder for e-commerce if you're willing to spend a bit more – Shopify is the best option. The story of Shopify is truly inspirational – top shopify dropshipping stores are grossing millions each year in revenue and with dropshipping tools, like SaleSource their success can be replicated.
How can Dropshipping Plugins Increase Profits?
As you can see from the title of this post, we claim not only that dropshipping plugins are fine and dandy, that they make work easier and faster, but that they can also increase profits. No matter your product, target market, marketing channels, and other factors, increasing your profitability is always the end game.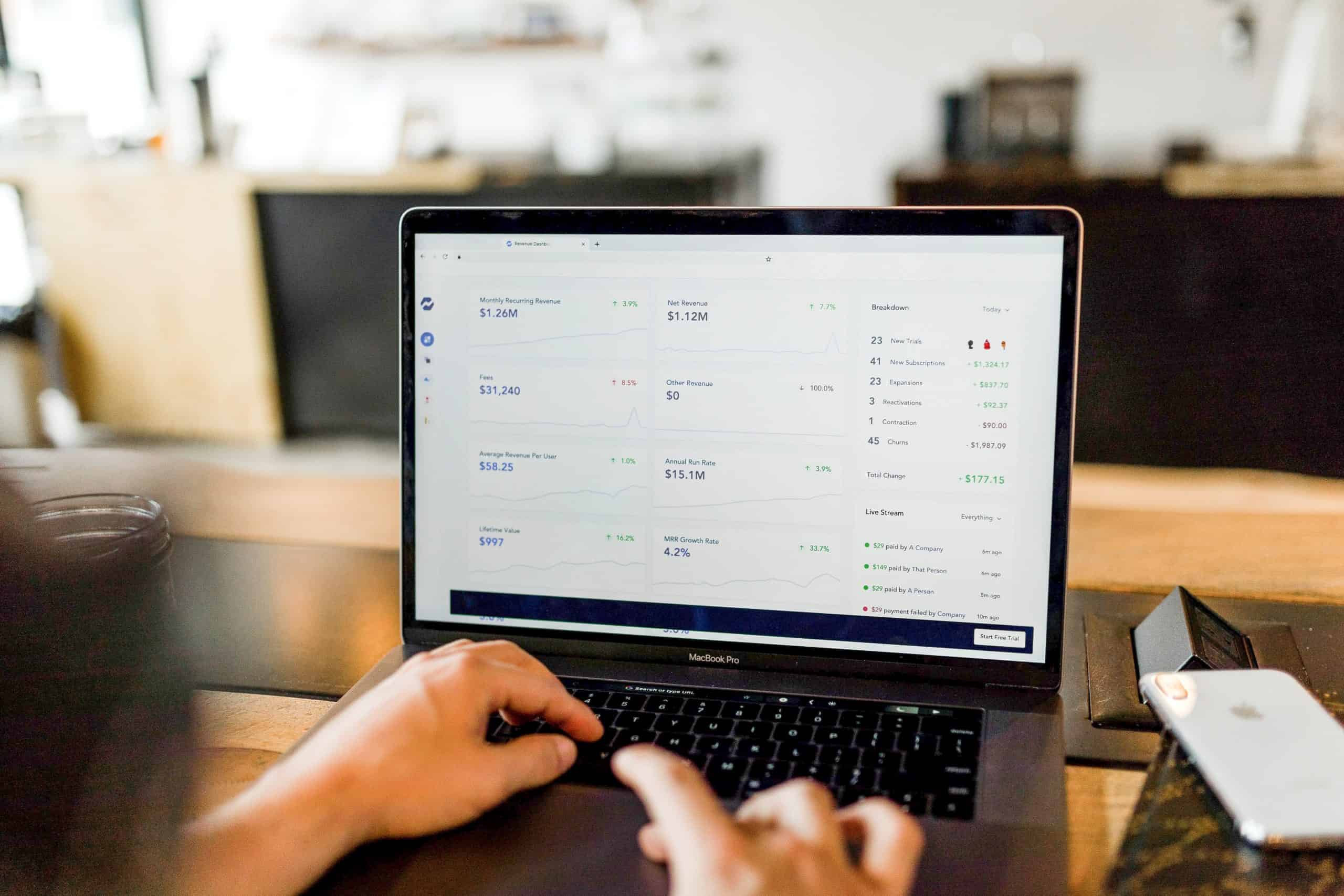 Dropshipping products allow this in several ways.
First of all, the optimization of a dropshipping process also implies that there will be less room for error. Wherever there's a human factor involved, mistakes are bound to happen from time to time. This is understandable to everyone, but not always to your customers. Even a single mistake can cause a review that will spiral your WooCommerce store into blacklists.
For example, imagine if you sold birthday supplies via dropshipping. You had received purchase for your customer for 100 ballons, a zillion decorations, a clown outfit, and a pinata. You think to yourself 'Ka-Ching!' and forward all these orders to your suppliers. However, a misunderstanding happens, and the merchandise fails to reach the customer.
Now, this enraged birthday-planning mommy is dissing your store all over the Internet, and deservedly so. Hundreds of other mommies are joining in on the picketing in front of your online store, and the next thing you know – your precious online store is a viral failure.
These types of scenarios cannot happen when you're working with a dropshipping plugin. By eliminating the human factor, these plugins reduce the chances of errors to a minimum.
Secondly, plugins work for you while you sleep. When you activate a dropshipping plugin, it will do all the work for you – as soon as an order comes, it will redirect it to the supplier. There will be no more orders in the queue waiting for you to wake up from your nap. Everything happens in an instant, and customers surely recognize this and love it.
Have we talked you into using a WooCommerce dropshipping plugin? We sure hope so! Now, take a look at some of the best dropshipping plugins you can use with WooCommerce:
1. AliDropship Woo
We have already mentioned Alibaba and Aliexpress as the bastions of dropshipping, and it's for a very good reason. From the beginnings of the dropshipping industry to today, AliExpress is one of the most frequently used suppliers for Westerners.
If you're using AliExpress too or you're planning to start using it for dropshipping, AliDropship Woo is here to automatize the entire process for you.
With this plugin, you can develop an unlimited collection of products that you will offer to your customers. They can be from any category, and there are no limitations (except that the product has to be on AliExpress).
AliDropship Woo Plugin is equipped with a number of useful features that will increase your efficiency: from time-saving automatization to instruction and guidance. For increased customer engagement and conversion, the plugin also offers great add-ons like the Countdown Timer or social media tools that will make your dropshipping store even better.
This plugin requires a one-time flat-fee payment of $89. After that, you will have access to lifelong updates and customer support.
2. Dropified
Many beginner dropshippers are wondering whether it's possible to dropship for free, without any financial risk. Even though it's quite hard to find an option that will do this for free, there are actually some that work quite well. This is why we have included Dropified, a freemium dropshipping plugin, to our list.
Dropified has been on the plugin market for quite some time (it was previously known as Shopified).
This amazing plugin contains many options that will help you run a dropshipping store smoothly and successfully: from product import and management to purchase fulfilments that are completely automatic.
The free version of Dropified works for 500 products and a maximum of 50 orders per month. If you pass this threshold, you can get the pro version and start increasing your customer base.
If you're only starting out in the business, this is a great way to get to know the intricacies of this business model at no price. Fifty orders per month might not get you hefty profits, but it can serve as a great test for which products work and which don't.
3. DropshipMe
DropshipMe is a great dropshipping plugin for WooCommerce that connects to AliExpress to provide you with automatic access to millions of suppliers. It's a free plugin, but it also has pro packages that can reach up to $199.
DropshipMe does absolutely everything for you: from professionally optimize titles, images, and descriptions, to giving you a recommendation of a price for each of your products based on the price they usually sell at.
One of the best things about DropshipMe is its collection of golden goose products. Namely, DropshipMe has used its analytics and stats to hand-pick over 50,000 products from AliExpress that perform the best in dropshipping stores. This way, you even have the market research done for you! If you don't care about which products you will sell, but you're only interested in the business-running end of things, this will definitely take some load off.
4. YouDroop
YouDroop is a WooCommerce and Prestashop dropshipping plugin that significantly optimizes the sales process and allows users to sit back and increase their profits with no effort.
However, this plugin is more expensive than the others on this list: the basic package starts at EUR 59 per month. Now, what can you get for this?
YouDroop will allow you to import products from different manufacturers, and you can also access their library of best-selling items. The orders will be fulfilled completely automatically with no action required from your side.
5. WooDropship
WooDropship is another amazing plugin that definitely deserved a place on this list. Unlike some other dropshipping plugins, it will automatically update the prices for your products when they change from the supplier's side. The inventory is also updated based on the info provided by the supplier.
If you want to make sure that your customers receive their products faster, there's also the ePacket filter. ePacket shipping from China is much faster than other types of delivery, and with WooDropship, you can filter to see only those products that feature ePacket shipping.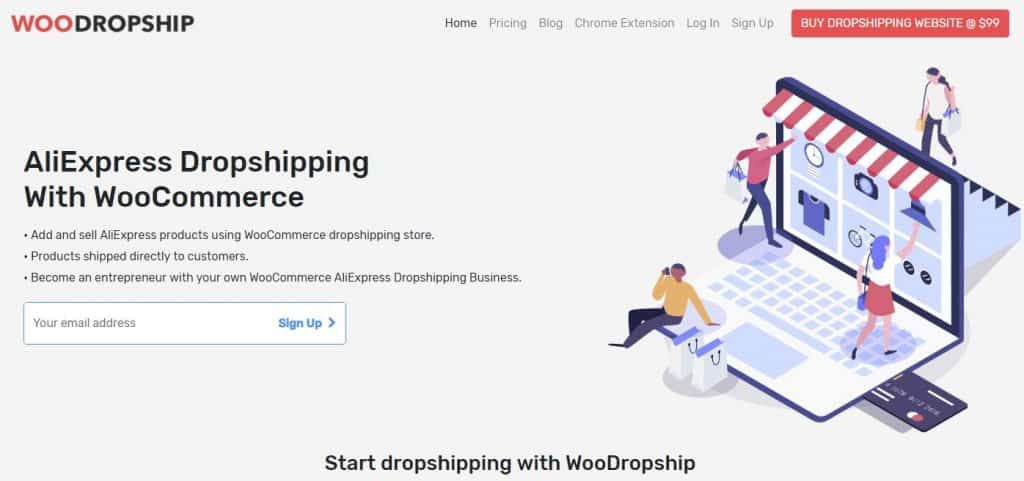 As for pricing, WooDropship has a relatively cost-efficient pricing plan, given all the perks it offers. The basic plan starts at $14 per month, and it will allow you to import up to 3,000 products and fulfill up to 100 orders monthly. The next plans are $29 and $49 per month. If you want to test it out first, they also have a free trial.
Starting a Successful Dropshipping Business is Easy – if You Have Plugins
As you might have witnessed, there are many misconceptions and myths surrounding the dropshipping industry nowadays. Recently, many people have started wondering is dropshipping dead in 2019. The answer is: in order to truly benefit from a dropshipping store, your procurement and fulfillment processes have to be completely smooth. That said, there is no better way to do that than using a plugin. If you're still skeptical, simply try to run your store manually for a month and then use a plugin for a month and compare results. You will definitely not be disappointed!
Latest posts by Ana Buljan
(see all)
Where Should We Send

Your WordPress Deals & Discounts?
Subscribe to Our Newsletter and Get Your First Deal Delivered Instant to Your Email Inbox.
Thank you for subscribing.
Something went wrong.