With so many options out there, getting your visitors to pick what you have to offer is somewhat of a tough job. You have to keep them engaged, interested, but most importantly, you have to earn their trust first. There are many ways to go about this, and companies have been utilizing it since online sales started.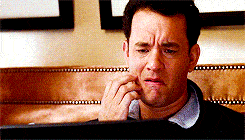 From various money-back guarantees to discounts, there are many ways businesses are trying to make more sales. On another note, an important aspect of sales is gaining the trust of your customers. You can accomplish this by having an excellent copy. The copy should be able to convince them that your solution is the one they have been looking for and to answer any potential questions they might be having before making a purchase on your site.
Some people do that by creating an astonishing Frequently Asked Questions page. Other business owners handle that by providing contact us form, and by being there to answer the emails they have been receiving. There is a better way, though, and we are going to reveal it to you.
The best way to engage your visitors and convert your visitors into paying customers is by being there yourself to answer any questions that may arise. You can do so by adding a live chat to your site. Through it, with instant answers, you can skyrocket your conversions!
Why should I add live chat to my site?
If you are looking for more conversions, you should add it to your site. By being able to engage directly with your customers, you can help them decide that your business is the best solution for their problem. The quick ones that are fond of reading and are looking for an easy solution can contact you to get it. The ones that have additional questions before a purchase can do the same.
Whatever the reason they might have for contacting you, you can provide the answers and reassure them that you are what they are looking for – ultimately creating more sales. Not only will they be compelled to come back if ever they need your services again, but they are likely to spread the word about you if they feel appreciated and respected while doing business with you.
Overall, if you are looking to create more sales and gain more sales, you need to invest some time in adding a live chat to your site. We're gonna show you a great solution for that, which is called 3CX Live Chat, a free WordPress plugin designed to help you get more sales!

What are the features of 3CX Live Chat?
3CX Live Chat is a reliable, fast, and effortless plugin that will help you establish the needed trust with your customers and improve your conversions. This plugin comes with a variety of useful features; each of them can help you get the most out of your chat with your customers. Let's check them out.
Dashboard
The first thing you will notice once you install and activate this great plugin is the amazing dashboard that is going to greet you. Within the dashboard, you can easily see how many people, both your visitors and your agents are using this plugin to communicate. From there, you can easily see the shortened report in the last 30, 60, and 90 days.
With so many buttons available, you can navigate through the plugin from within the dashboard, easing up the process. Underneath the dashboard, you will also be able to see the Latest News, which will help you keep in touch with your new best friend when it comes to converting your visitors. See, within a glance, the latest news and updates!
Live Chat
Live chat, the very next feature, is as simple to handle as possible. You will be able to see within your WordPress dashboard all available chats, and the number of agents available. Just like many other chat options available out there, all you have to do is start typing and converting!
Settings
Under the settings tab, you can adjust everything about your chat with your customers. Within the general settings, you can set up what your customers would need to start chatting with you: you can ask them to leave name and email address, for example, or nothing at all. What's more, you can set up here the message your visitors will see, whether you would like to show the chatbox on mobile devices, and much more.
You can further customize the chatbox settings and overall look of your chatbox. From enabling emojis, to adding Facebook and Twitter links, you can create the chatbox that will match the overall style of your site and its vibe. Set up the proper message to show to your customers when you are offline, and even set an autoresponder.
Adding new agents, something you can also do within the settings tab is another piece of cake and can be done within a couple of minutes. Simply select from the dropdown menu the new agent you would like to add, and you are all set. Considering that your agents are only human, you can also take advantage of setting up the business hours so that your hard-working agents could get an hour or two of sleep in a day. And if you don't want to hear from a particular visitor or two, simply add them to the blocked list, and you are good to go!
History
If, for whatever reason, you would like to check what is going on when it comes to your previous chat, simply head on to the history tab. There, you will find all the previous chats, names of people that have contacted you, and much more.
Missed chats
On the same note, you will be able to check on all your missed chats as well. You will be able to see a listing of all the chats you have missed, date, name of the person contacting you, within a single glance!
Offline Messages
If you don't have a full-time team covering your site 24/7, you might need to take advantage of this feature of the plugin. Considering that you have already set up offline messaging in the settings tab, and adjusted it to your needs, you can use this feature to get back to your visitors that you have missed. Everybody's gotta sleep at some point.
In there, you will be able to see who has contacted you and when, and what message they have left for you.
Reports
The reports are the page to head on to check the overall results of adding the 3CX Live Chat to your website. Within a glance, through a nicely designed graph, you can see the number of chats initiated, agents using, and the number of URLs that have initiated the chat. The next tab, popular pages, will present you with the information on which pages were the most popular for chats.
The third tab will let you subtly keep an eye on your chat agents. Under user experience ratings, you can check how each agent is performing, the overall satisfaction rating per each agent and the number of positive and negative experience your visitors have had with the agent. If you are looking to measure the performance because you want to give out the mantle of the "employee of the month," this is the tab to go to.
Triggers
Triggers are probably the most helpful part of this plugin and can be of great help when it comes to increasing conversions. With 3CX Live Chat, you will be able to set up triggers based on the visitors' behavior, so that you can catch them based on a particular parameter. This plugin allows you to set up the page, time, scroll, and page leave trigger so that you can establish the conversation with your customers accordingly.
Quick Responses
Your agent might head on to a quick break, or have taken a short nap with their eyes open – that doesn't mean that you have to not respond to the visitors. You can effortlessly set up quick responses so that your agents don't have to type the answers to the questions every single time. Setting up quick responses to the common questions will allow your agents to simply click on the pre-made answer to send it to your customers. They can do this without opening their eyes in the first place.
Agent-to-agent chats
Need to gossip a bit about your customers? You can use agent-to-agent chats. On a more serious note, if ever any of your agents need help with a particular chat, there is no need to rely on third-party communication channels – they can talk among themselves through this awesome plugin.
Typing preview
Probably the best way to make your agent's lives and jobs easier is to set up the typing preview. This will allow them to see what the user is typing while they are typing and before they hit send. Unless the visitor is an incredibly fast typist, this will give your agents time to prepare the answer, and even search for one in case they do not know the answer to a particular question.
Webhooks supported
In case you need to invite 3rd party triggers related to the chat, that will add the advanced features to your 3CX Live Chat. With this webhooks support, automating your support or live chat process is a piece of cake.
Departments (DEMO)
If you have a big company and a lot of agents working on customer support, it might be a good idea to separate them into departments. Not all agents are the same, and there is no point in asking the sales agent to handle dev support.
While still in the demo mode, this feature will be of incredible help in making your agents as productive as possible, and your customers as happy as possible. Dedicate particular agents to a particular department, and ensure that all the questions are answered.
All in all
Overall, anyone looking to improve conversions should consider hiring agents and installing 3CX Live Chat. Your conversions will spike in a matter of seconds, as you will be there for your visitors, answering all the questions standing as an obstacle to the purchase. Allow them to ask you questions in advance, and to ask for support if something goes wrong. Your visitors will feel appreciated and valued, and they will be more inclined to choose your product or service as a solution to their problem.
Adding a live chat to your website is the simplest way to improve user experience and to improve your sales. Considering the amount of rather useful features this plugin comes with for free, it is definitely worth giving it a shot if you are struggling with conversions!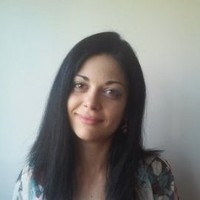 Latest posts by Vladana Donevski
(see all)
Where Should We Send

Your WordPress Deals & Discounts?
Subscribe to Our Newsletter and Get Your First Deal Delivered Instant to Your Email Inbox.
Thank you for subscribing.
Something went wrong.