Channels for communication and advertising are constantly changing and improving, so there are more possible ways for a company to advertise its services, therefore, as there are more ways to advertise, the chance that an advertisement will reach its target group increases.
There is a Google AdSense service that provides site owners with the opportunity to earn money by renting space on their site for displaying ads, whose content is thematically related to the website's content on which those ads are displayed. The very appearance of the site is of great importance because it directly affects the creation of an image of the business and can permanently create a bad or suitable image of the company.
Considering all the above, it is easy to conclude that the look and theme of the site itself are critical if someone wants to make money with the help of AdSense, so we will present some of the best AdSense optimized WordPress themes.
1. Newspaper

Newspaper supports responsive AdSense, has 110,000 users, and allows you to use many WordPress elements, templates, and layouts to customize everything on the front end, quickly reducing development time. Whether it is a site for a blog, a magazine, WooCommerce, or any website topic, this theme will contribute to the best possible experience for creating and editing a website.
As for the ads themselves, it is also effortless to display them on the site by simply adding the necessary code in the space provided, and the theme does everything else required. This theme can automatically detect Google AdSense code too.
It will also ensure that the ads on all possible devices are responsive, which is important because people use different devices to search through the internet. In short, this theme abounds with a multitude of templates and layouts with which you are truly limitless in terms of flexibility in publishing your content and displaying ads on your site.
2. Jannah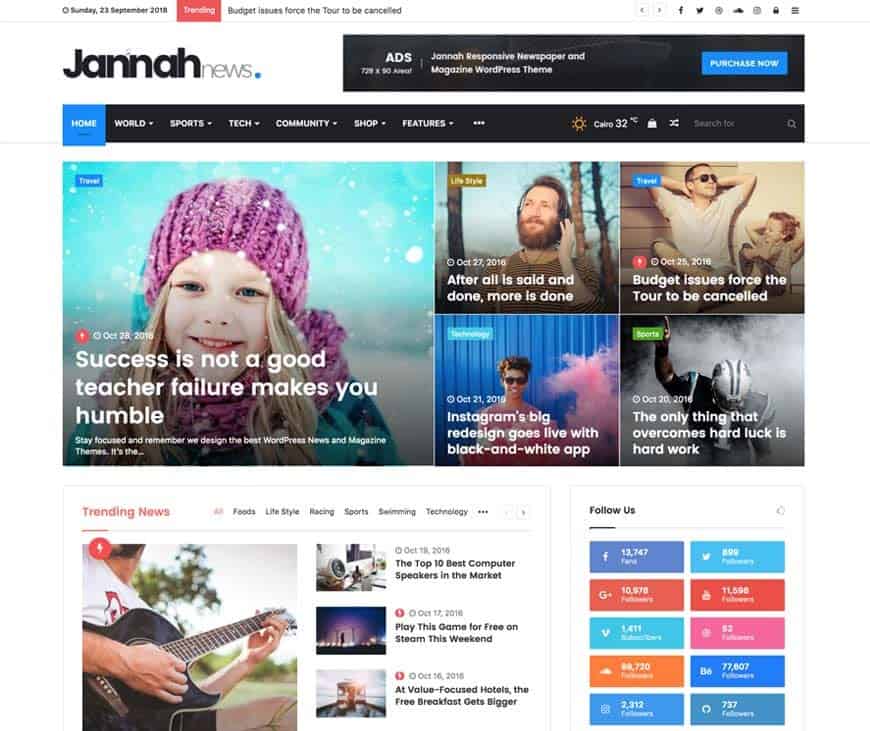 Jannah is another theme for WordPress sites whose topics are, among other things, newspapers, magazines, news, and blogs. Given Google AdSense optimization, it is ideal for achieving the benefits of using Google AdSense. The list of features that make this theme such unique is vast and includes, among other things:
– Responsiveness to all today's devices that are mainly used by users,
– SEO optimization,
– high performance and incredible speed,
– almost 1,000 font options,
– customizable layouts so that the look of the site can be top-notch,
– GIFs that can significantly contribute to the quality of the site,
– web notifications,
– unlimited headers and footer layouts,
– lifetime free updates and much more.
3. Divi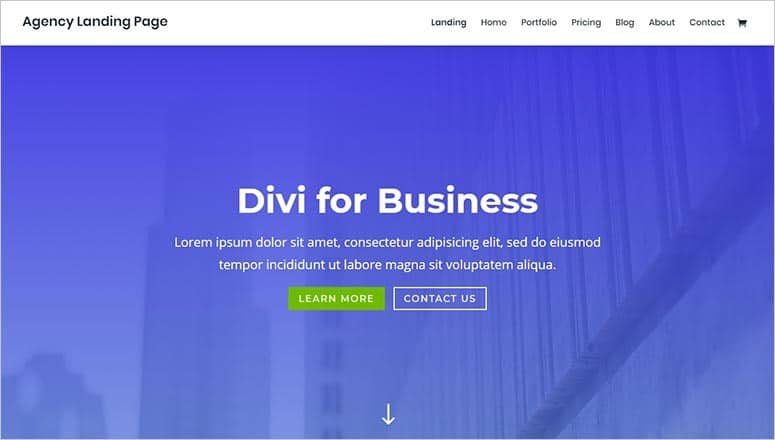 Divi is a popular theme for WordPress and the ultimate site builder; its powerful and advanced options raise the whole experience to a new level and change the way a site is created. Whether you are a freelancer, agency, or site owner, this theme is absolutely for everyone as it provides the ability to develop in a fast, easy, and fun way.
Some of the features that this theme has, include the following:
– 40+ website elements,
– 800+ pre-made designs,
– complete design control over everything,
– advanced code editing,
– superfast speed,
– design with more efficiency than ever before,
– copy & paste styles,
– Divi quick actions,
– drag & drop uploading,
– keyboard shortcuts,
– social following, and much more.
4. Ad-Sense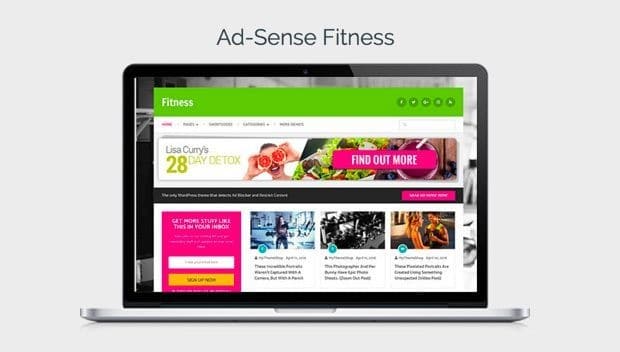 Ad-Sense is another AdSense optimized WordPress theme that will help you make money from the ads on your site and is so ad-friendly.
Features of this theme include:
– detection of ad-blockers and asking visitors to allow the display of the advertisement,
– display of pop-up notifications
– display of floating box,
– different places and positions for displaying advertisements on the site,
– pre-defined layouts,
– responsiveness,
– possibility to make the background clickable,
– optimized speed, and much more.
5. Bridge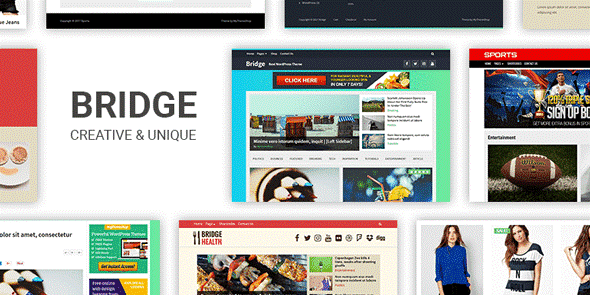 Last but not least is the theme Bridge. It will help you to realize the benefits of displaying advertisements on your site. Many things make this theme so good, and the list of characteristics that abounds in it will tell you the best:
– AdSense optimization with inbuilt ads management system,
– total responsiveness for all device types and screen sizes,
– multiple layouts for the ability to create the best visual display,
– subscription widgets,
– social media icons, as well as the availability of displaying a search box for easier finding of the desired content,
– speed optimization,
– WooCommerce support with premium features for the best online shopping opportunities and much more.
Conclusion
Each theme optimized for AdSense is unique in its way. In addition to all the top features that enrich them, the most important thing is that they will allow you to manage Google AdSense ads on your site effortlessly. It is up to you to decide what themes can give you what you expect and meet your criteria.
Latest posts by Amina Camdzic
(see all)
Where Should We Send

Your WordPress Deals & Discounts?
Subscribe to Our Newsletter and Get Your First Deal Delivered Instant to Your Email Inbox.
Thank you for subscribing.
Something went wrong.