With around 281 billion emails sent and received every day across the globe, the quest of garnering the customer's attention has become more intense and so to be a successful email marketer. Wondering how you can do that? By creating an email marketing campaign that doesn't only encourage your customers to take action and increase engagement but also facilitates the generation of abundant sales and leads.
Moreover, with the global number of email users set to grow to a whopping 4.48 billion by the year 2024, leveraging email marketing the right way can help you foster your customer relationships seamlessly while giving you an edge over your competitors. Here's a quick look at its varied benefits.
It helps in facilitating personalized engagement by building connections.
It works towards boosting brand awareness by keeping your business on the forefront. Simply put, regular and relevant emails keep your brand on the top of the customer's mind, thereby helping you to leverage the moment when your prospects are ready to engage.
It helps in the seamless promotion of your content. From sending relevant blogs that resonate the best with your customer base to giving them a sneak peek about your latest products and services, an impeccable email marketing campaign helps you do it all.
It also works towards generating leads by enticing customers to give their personal information in exchange for a valuable asset. Further, it gives you the opportunity to nurture your leads by providing them content that is relevant, useful, and can help them realize their personal goals easily.
These are a few of the many benefits of email marketing that can help you take your business to new heights. Now, the primary question is – what are the ways that can help you become a successful email marketer? Remember, each of your subscribers receives an approximate of 121 emails every day. Therefore, if you wish to stand out amidst competition, it is critical to build an effective email strategy. Here's how you can do it.
1. Create your email list organically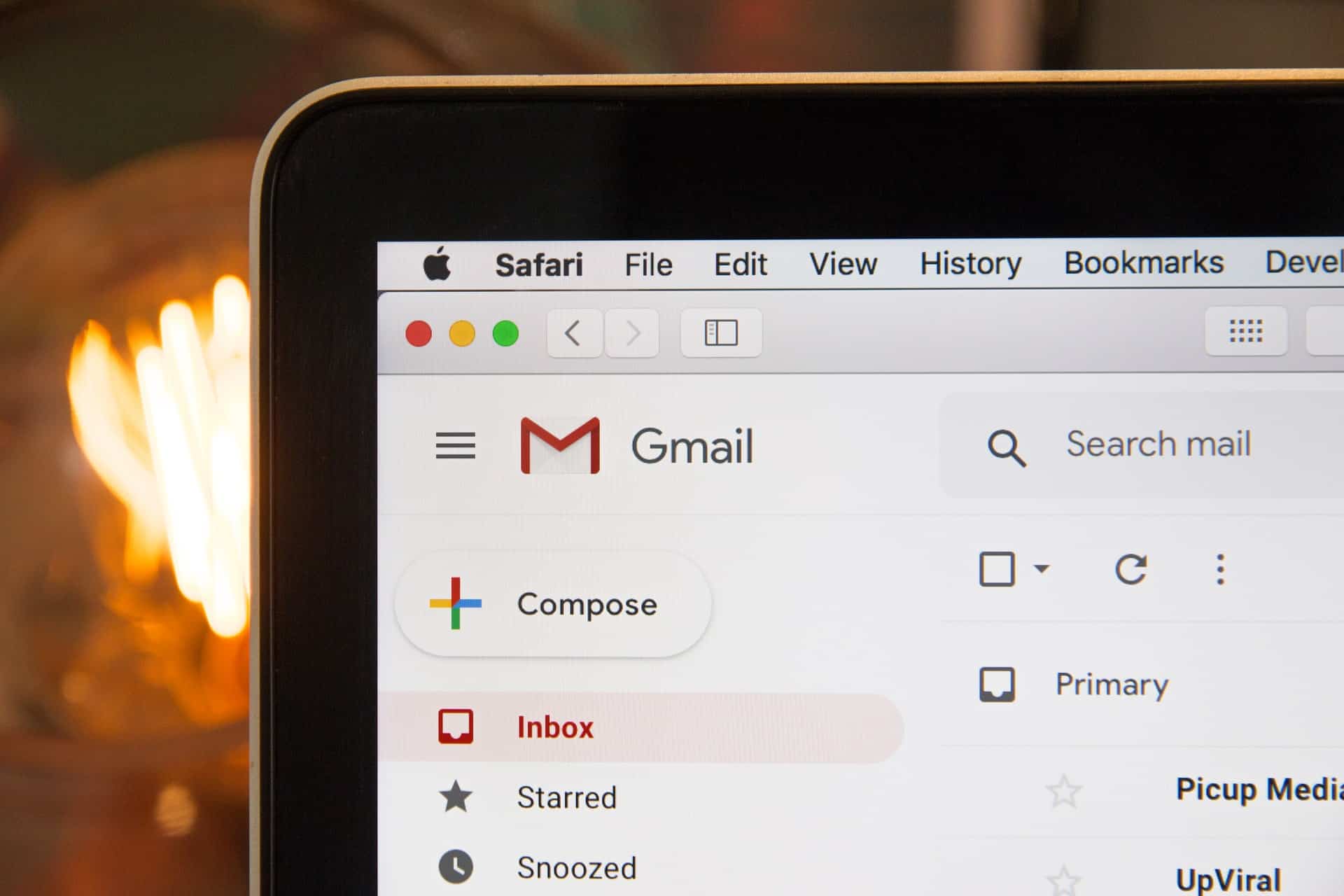 The first and foremost step is building an email list to whom you can begin sending your marketing campaigns. You can create an email list in various ways. You can import the list of known contacts by transferring your existing customer's details into your email marketing tool. It will help you stay in touch with your existing customer base. Don't forget to verify your emails before sending any email marketing campaign to reduce the bounce rate and get clear stats. However, if you want to bring on board new customers, you can think about building a new email list from scratch. You can do so by offering incentives on signing up, organizing contests, or events and webinars.
2. Keep a check on your goals
The next step is setting up goals for your email marketing strategy. In this context, you must know what you want to achieve through your marketing campaign. Here's a quick look at the varied goals a successful email marketer must cater to.
The first and foremost goal is welcoming the new subscribers while giving them an overview of your business. It will help you create a warm relationship with them in the long run.
You must work towards boosting customer engagement while accelerating your business. You can do so by taking the help of relevant content such as a webinar promotion or pitching an initial sale.
As mentioned already, you must nurture your leads by providing them with something that's useful to them.
Re-engaging your inactive subscribers is also a critical aspect of a successful email marketing strategy.
Sending individual and targeted emails through extensive segmentation should also be your priority while realizing your email marketing goals.
3. Opt for email certification courses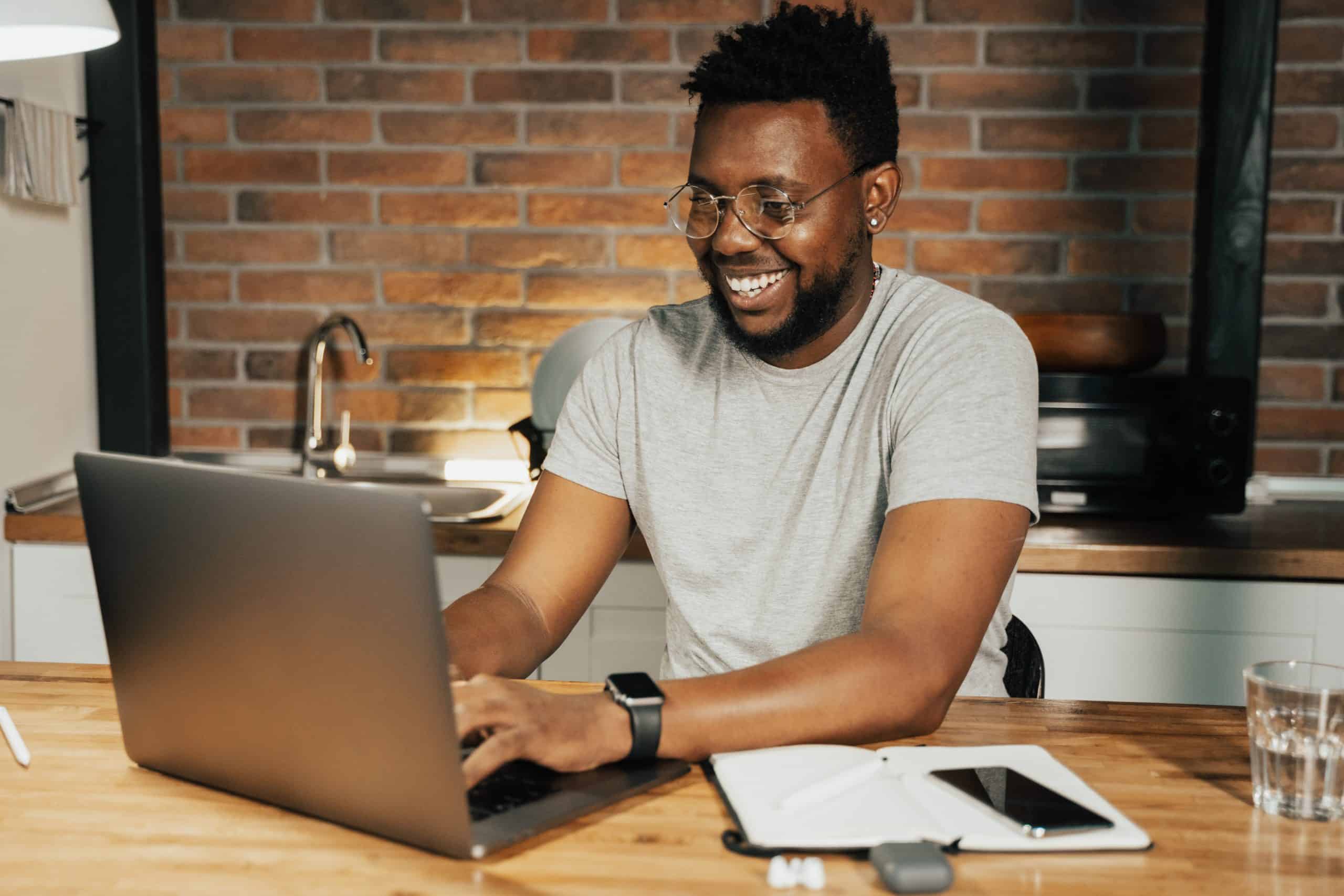 If you wish to be a successful email marketer and create an email marketing strategy that helps you grow your business, opting for an email certification course can help you do the needful. Such courses not only help you master the fundamentals of email marketing but also make you a pro in drafting such email strategies that can get more engagement and conversion.
In this context, there are a lot of platforms offering these certification courses. HubSpot, Udemy are a few of the many platforms that can help you take up such courses. Other than that, if you want to gain expertise in a specific platform, Marketo and Salesforce have their own certification courses.
4. Work on email types
Having an idea about the various types of emails that you can send to your customer base is also important. Here's a look at the key emails you need to work upon for emerging as a successful email marketer.
●     Promotional emails
Promotional emails usually talk about incentives and offer to drive the sales and profits of a business. To put it in other words, the main objective of a promotional email is to convince a customer to convert and make a purchase. Here's how Modernica makes use of promotional emails like a pro.

●     Relational emails
Relational emails as the name suggests helps you build a personal relationship with your customer base by promising to give them something valuable. It can either be a weekly newsletter, relevant information, or a free gift.
●     Transactional emails
Transactional emails are automated emails that are sent to individual customers and are triggered by an action taken by them. Some common transactional emails include welcome emails, order confirmation email, or purchase confirmation emails, subscriber's sign-up information, etc. Here's a warm welcome email from Konmari that makes use of the transactional email effectively.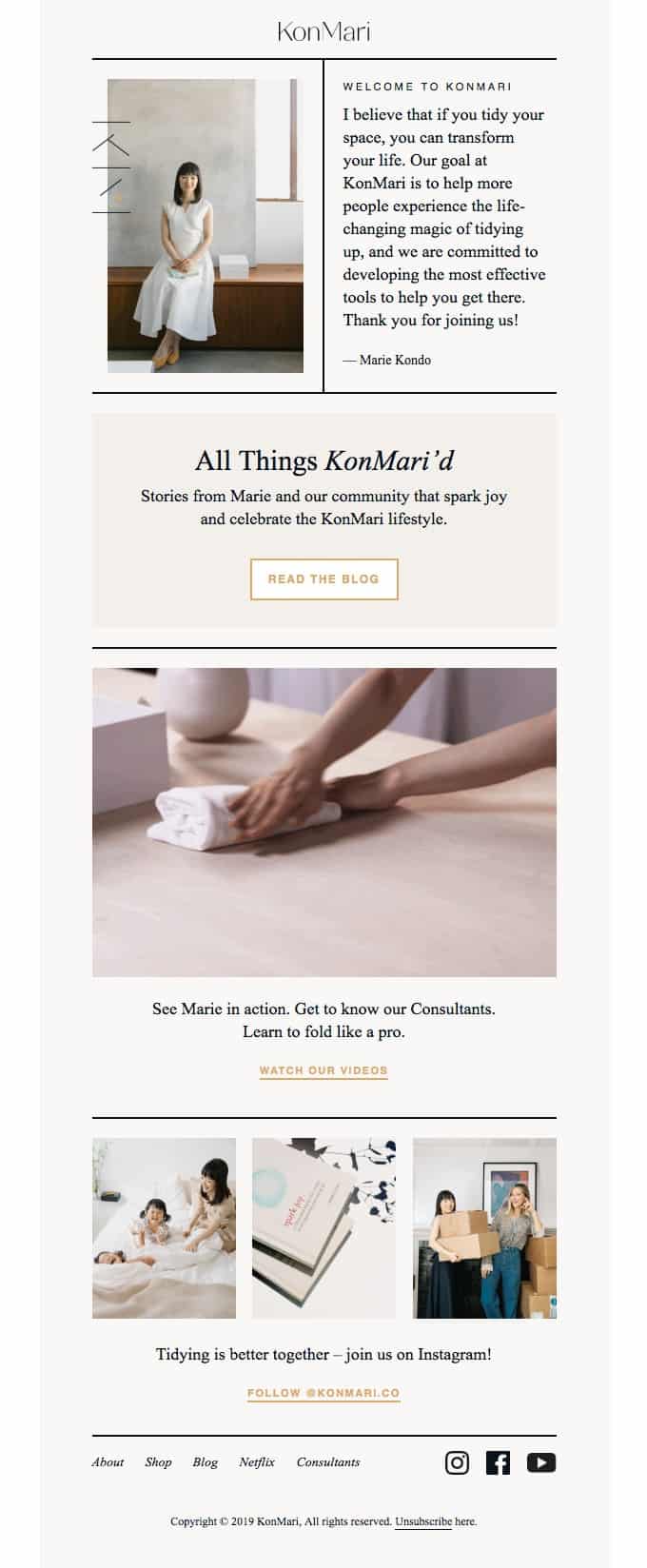 5. Know your audience well
An effective email strategy is all about being relevant. That's why it is critical to understand the buyer persona and target your audience base well. In addition, you can even take the help of Google Analytics and various social media platforms for gathering precise customer data. It will give you a clear idea about the subscribers who are interested in your products, thereby helping you create an email strategy that accelerates your conversions and sales.
6. Leverage technology wisely
You can become a successful email marketer by leveraging the technology. From making use of automated tools for scheduling transactional emails and facilitating instant customer replies to extracting the performance of your email campaign through in-depth analytics, there's a lot you can do if you make wise and extensive use of technology in your email marketing campaign. In addition, you can even make use of marketing automation for sending trigger emails and setting up drip-feed emails. Here's a brief look at both of these emails.
●     Trigger emails
As the name itself suggests, trigger emails get triggered and are sent in accordance with the subscriber's behavior. Such emails save a lot of time and effort of email marketers by removing the tedious task of creating and sending everyday emails. From welcome and onboarding emails to abandoned cart and refer to a friend emails, every email category comes under trigger emails.
●     Drip-feed email campaign
Drip-feed emails are all about sending and delivering sequential messages scheduled according to a specified timeframe to nurture the prospects. So, as an email marketer, it is critical to leverage drip-feed email to generate added revenues and leads while taking your customers to the next step of the sales funnel position.
7. Draft great subject lines
Subject lines play a critical role in the success of any email campaign as they directly influence the open rate. Therefore, you must draft compelling subject lines that strike a chord with customers, thereby accelerating the click-through and open rates. Here are a few handy tips for creating subject lines that work.
Keep it short and precise. The subject line length should range from 41 to 50 words.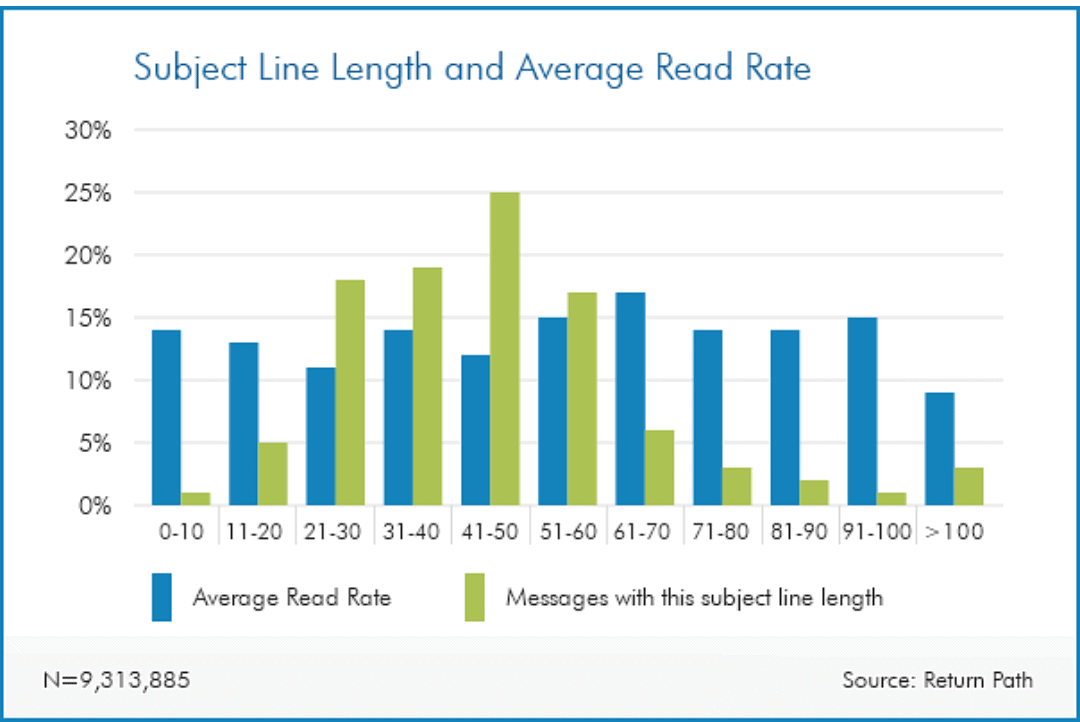 Also, make sure you create your subject line in a way that the important parts come first. This way your subject line will show across mobile screens too which have lesser space as compared to other devices.
Adding the first name of your subscribers within the subject line will give your email a personal touch and keep your customer base more engaged.
Make sure you avoid any kind of spam trigger words. It will improve your email deliverability rates considerably.
8. Email copy matters too
Email copy also plays a critical role in the success of your marketing campaign. So, make sure you give your best shot while creating your email copy. You can do so by coming up with engaging content that hooks the customers from the beginning.
You can also harness the power of storytelling in your email copy. However, keep it short and avoid pitching your offers way too early. Let your customers get comfortable first. In addition, with 90% of consumers finding marketing content personalization appealing, opting for it is also a great idea for drafting an impeccable email copy.
Take a look at the personalized email copy from Storehouse.

Furthermore, you should make use of actionable CTAs to prompt the reader to take action.
9. Analyze the email marketing design
No matter how good your content is and how well you are following all the other email marketing strategies, it isn't going to appeal to your customer base unless it doesn't reflect in your email design. Therefore, work on your email design extensively. Also, make sure you use responsive HTML email templates that can be accessed from any device.
10. Extract more out of email marketing through CRM
Customer relationship management (CRM) helps email marketers in understanding their customer base better while promoting positive interactions and improving business relationships. Hence, to become a successful email marketer, you must put your hands on CRM tools. Apart from providing a personalized approach, CRM email marketing would effectively work towards facilitating direct marketing contact with prospective clients. Here's a quick look at its varied benefits.
●     Seamless segmentation
CRM software helps in detailed hyper-segmentation of your customer base. With a plethora of demographic information filtering in through your CRM, you can segment your subscriber base on categories like location, sales funnel position, buying history, age, gender, and personal details. Here's how its knowledge can help marketers in many ways.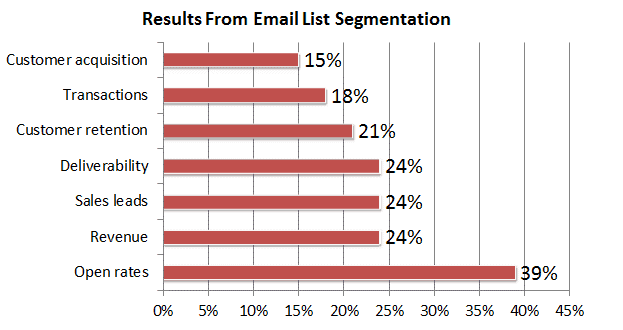 ●     Facilitates third-party software integration
CRM helps in easy integration of all the software you use through a centralized platform. As a result, it helps you save a lot of time that you would otherwise use in logging in from one software to another.
●     Works towards email personalization
CRM helps you do extensive personalization. From adding the customer's first name in the subject line to sending the relevant discounts and offers based on their buying persona, CRM if leveraged the right way can help you do it all.
●     Makes extensive use of interactive elements
With 44.1% of marketers believing that interactive email experience is the biggest design element, including it in your email marketing strategy can surely make your email marketer career a huge success. This is where CRM software comes in handy. It makes use of customized templates to help you design interactive emails with rich media, videos, and GIFs.  Take a look at a cool GIF email from Tinder that has all the elements to entice the customers to take the next step.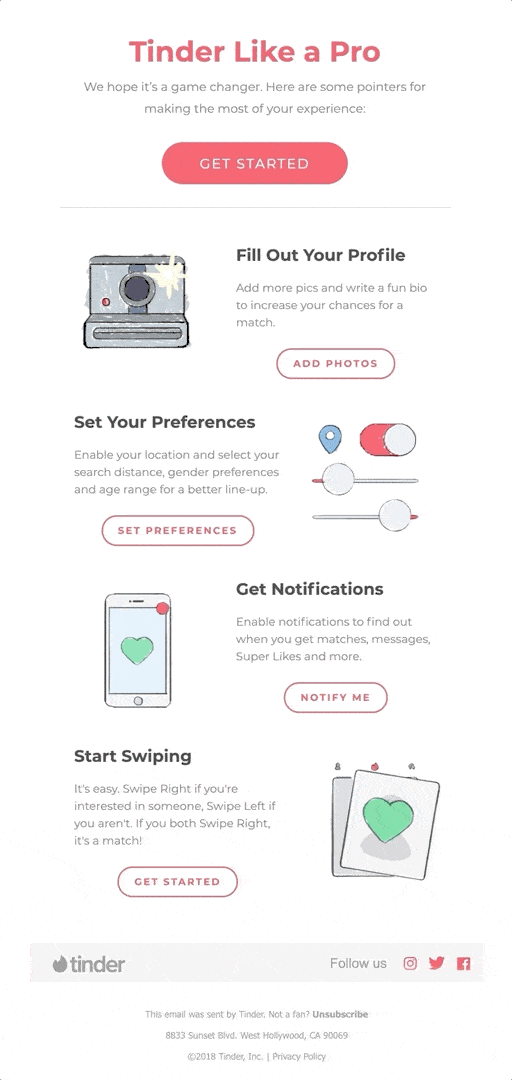 Further, it even helps you drag and drop complicated email designs and place it as you want without having to worry about coding knowledge.
11. Always test
Last but not the least, test your entire email campaign. Be it your email copy, CTA, design, layout, or subject line, you need to analyze every aspect of your email campaign to know how it performed. In short, it will give you a clear idea of what elements worked for your campaign and what didn't, thereby helping you take corrective measures wherever needed and improve your future campaigns.
Wrap up
You can become a successful email marketer by keeping the above-mentioned tips in your mind. Remember, your subscribers are looking forward to hearing from you. So, make sure you strike a conversation with them in the best possible way. Be genuine, offer value, and create content that clicks. That's all you need to drive conversion and boost engagement in the long run of the business.

Latest posts by Editorial Staff
(see all)
Where Should We Send

Your WordPress Deals & Discounts?
Subscribe to Our Newsletter and Get Your First Deal Delivered Instant to Your Email Inbox.
Thank you for subscribing.
Something went wrong.