Secure emails or, in other words, anonymous emails might seem a bit sketchy if you don't know what they're for. In reality, there are more than a few uses for them, but people primarily use them when they need maximum security.
Whether that be sharing confidential information or simply an extra layer of privacy one wants to keep, anonymous emails allow the user to only share the information in them with a selected few.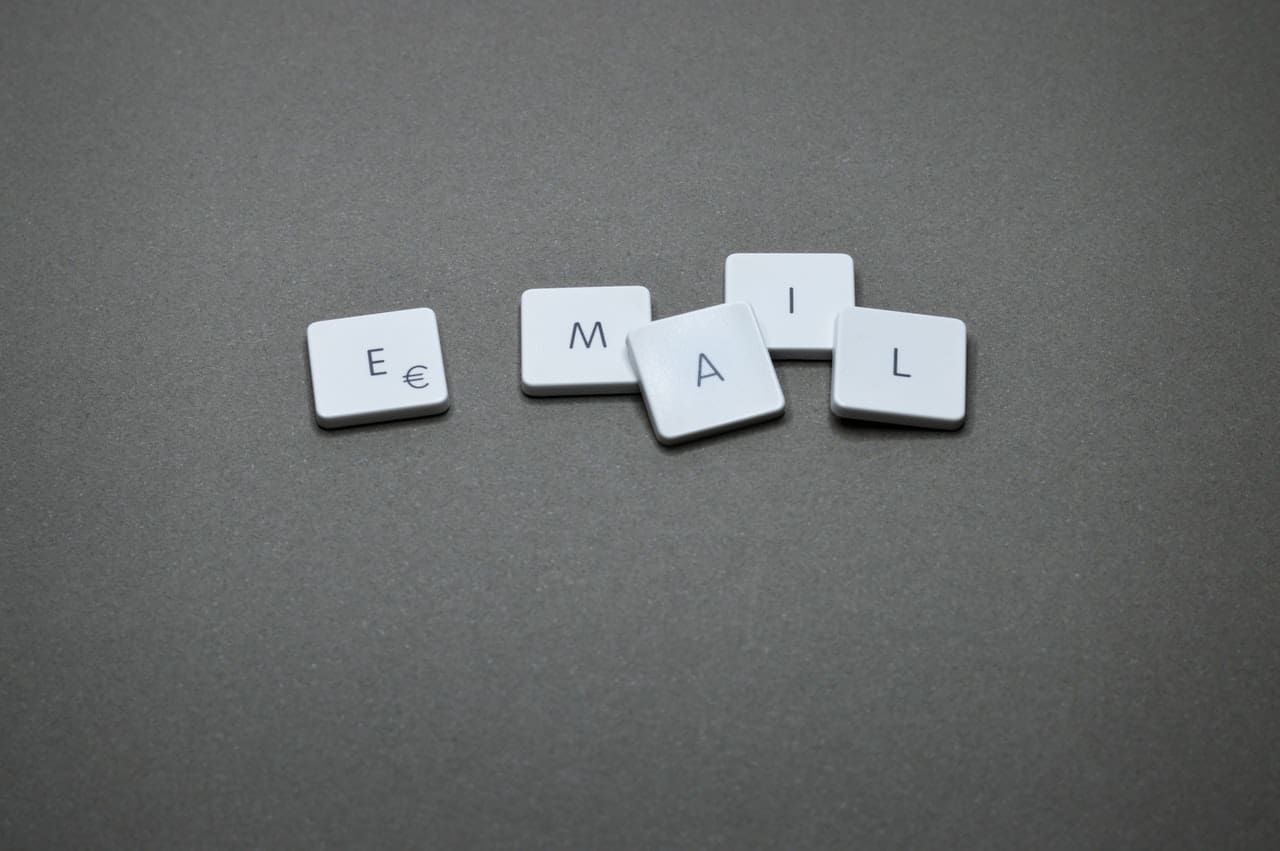 These tools will enable you to send emails that feature end-to-end encryption, and those receiving them need a secret key to open them. In this article, we'll list a few such tools to make your search for an anonymous email provider a bit easier.
1. GuerillaMail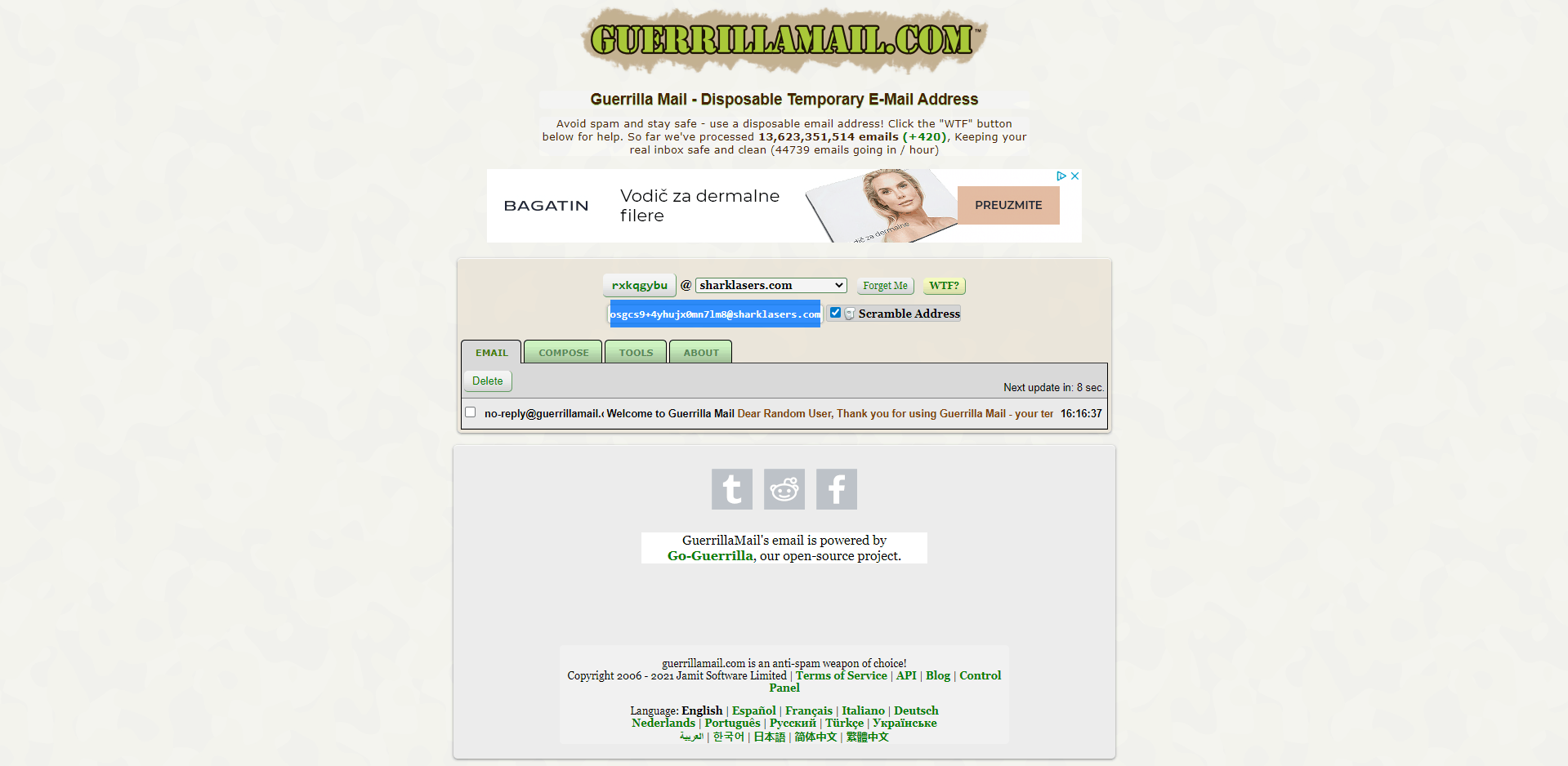 Guerilla Mail is one of the honestly tried and tested tools of this kind, and it's been around for a while. Its primary purpose is to give you a disposable email address you can use right then and there and forget about it a moment after if you so desire.
You won't even have to register on the site to use it. Everything you need to do is compose an email and send it from an anonymous address. In addition, there's even an option to choose your address, so you don't have to use a random one if you don't want to.
Moreover, their addresses work all the time, meaning they won't expire, but they only hold inboxes for an hour. For an added security layer, you can use the "Scrambled" address feature, so you're even harder to track.
Pros:
Messages self-destruct after a while
You don't have to add any personal details
Cons:
The interface is dated
Temporary addresses are only up for 60 minutes
2. Send Anonymous Email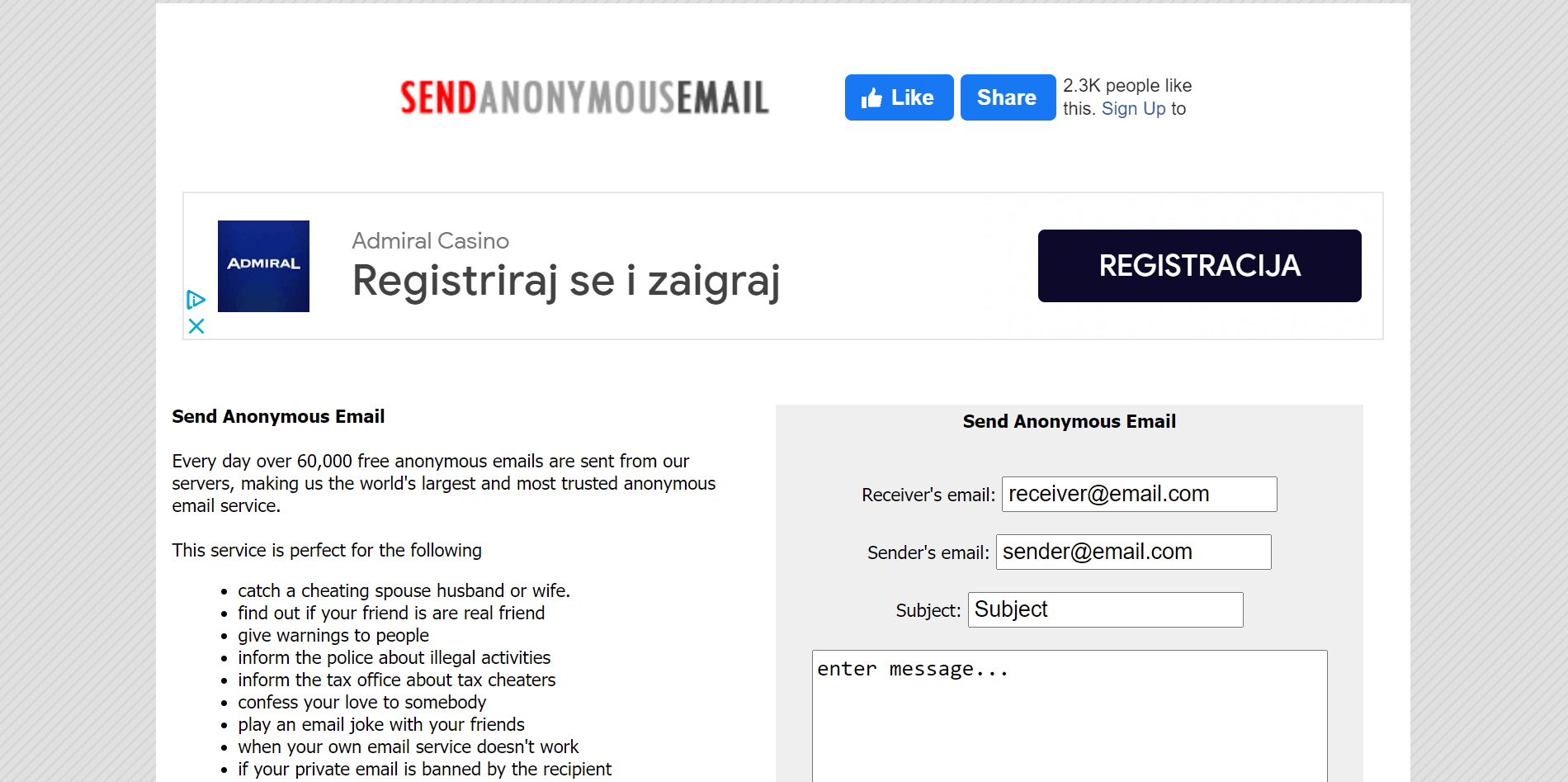 Send Anonymous Email is the largest anonymous email service currently available on the Internet and is used over 60,000 times per day on average. So, if you're in the market for a service that has genuinely been peer approved, look no further.
The interface is pretty simple, and all it requires to send an email is the receiver's email, the sender, the subject, and the actual text of the email. Once all of the required fields are complete, all there is to do is copy the security and send the message. However, the site does warn you if you send anything abusive or slanderous and will report your IP address if you do so.
Pros:
Support for abuse complaints
Cons
You can send any attachments
3. ProtonMail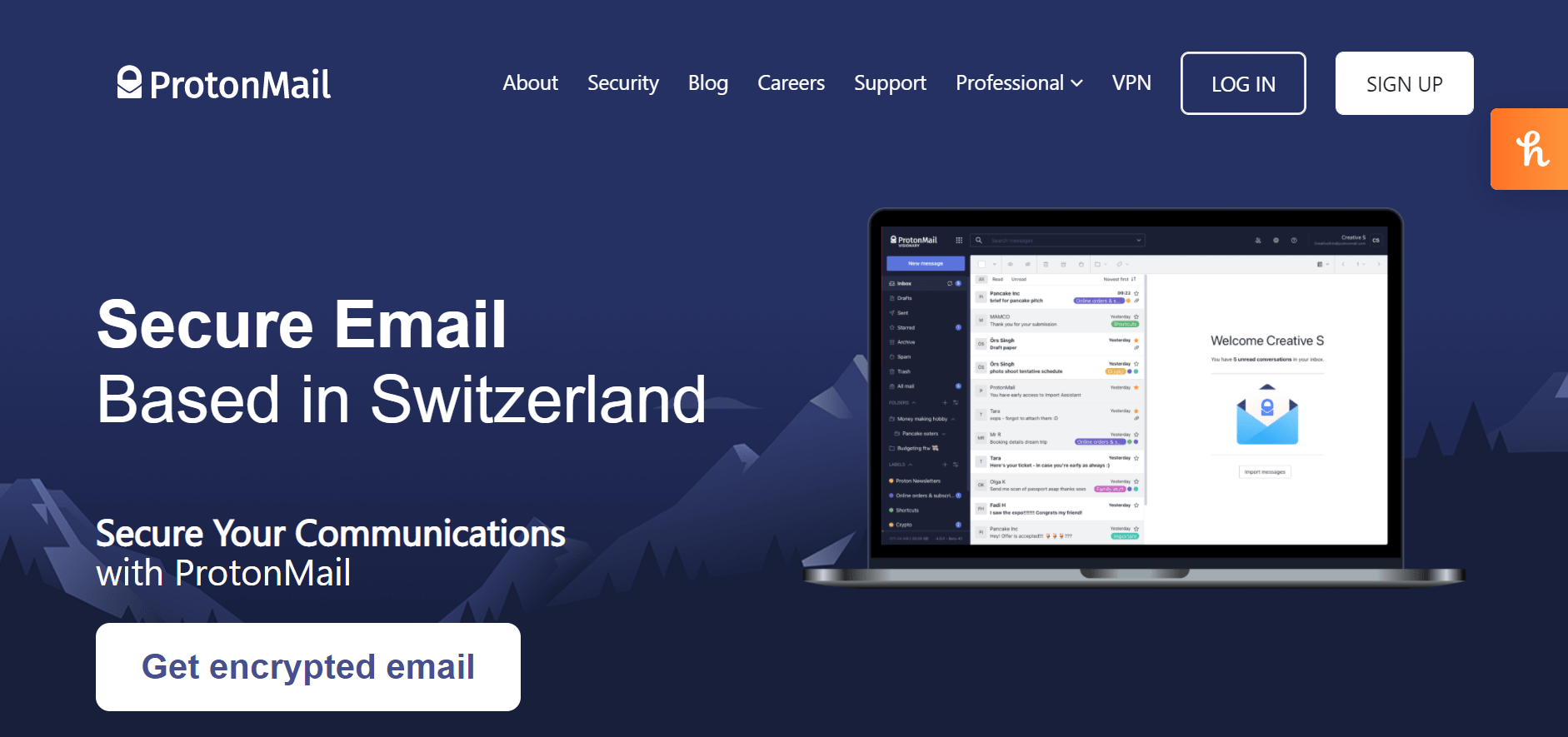 ProtonMail is excellent for business users that need to send multiple anonymous emails per day. This service was developed by a group of scientists and engineers looking to protect themselves and, later in turn, their users from cyber attacks.
Like the previous two services we mentioned, every message sent with ProtonMail is encrypted, and not even the developers have access to your data through this service. Also, there's no need to download apps for using this service, but they are available if you want them.
The Free version allows you to send 150 emails a day and allows for 500MB of storage. ProtonMail does, however, require you to create an account on their website to send emails. The paid-for plans are intended for businesses and range from € 6.25/month when billed yearly to € 24/month when billed yearly.
Pros
Very professional
Lots of storage in the free version
The ability to send many emails in a day
Cons
Some of the plans are a bit pricey
4. Tutanota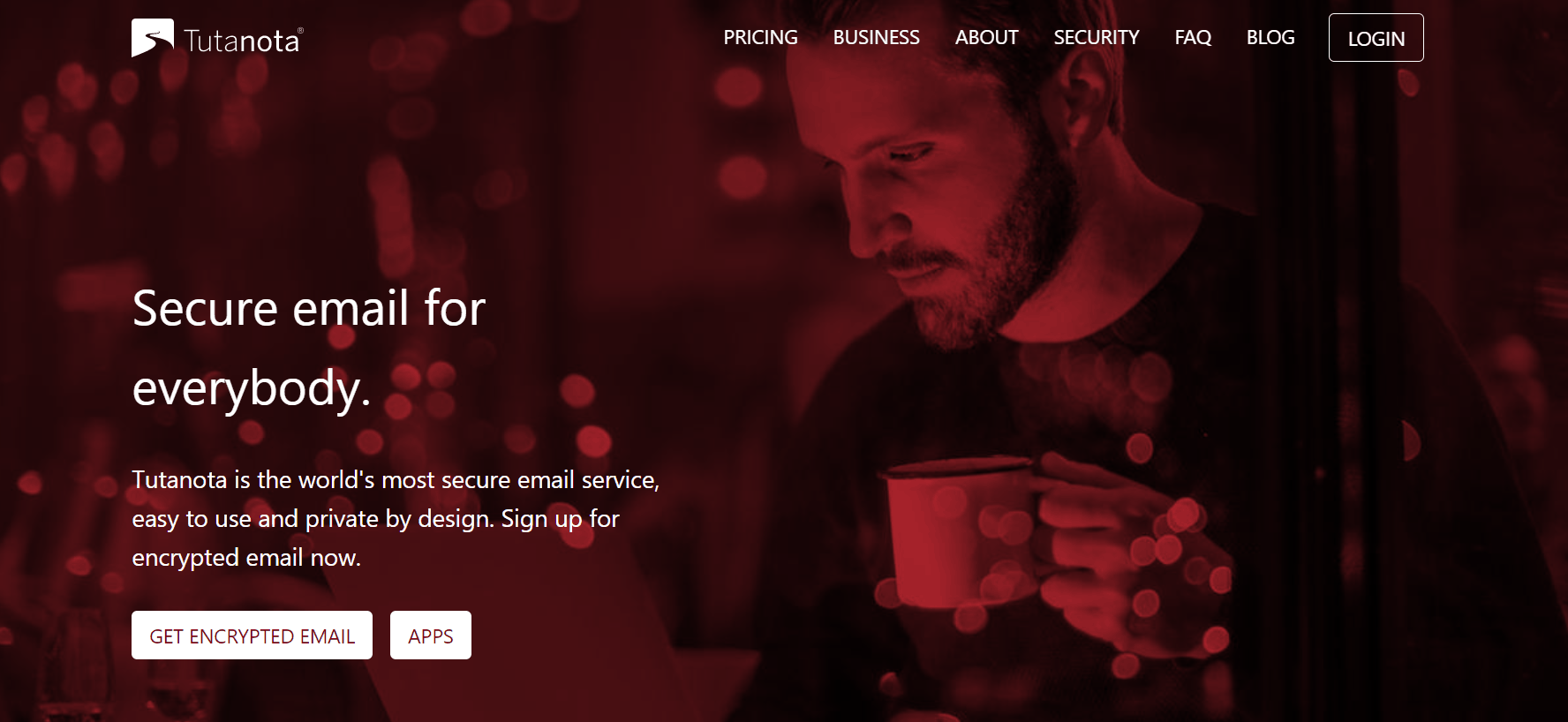 Tutanota is similar to ProtonMail in many ways, both are highly professional, and we can't say one is objectively better than the other. The deciding factor between the two will most likely be personal preference.
Their encryption features guarantee that your inbox is your own, and nobody could ever access it without permission. It works well from any device, and you needn't worry that you'll be in any danger if you opt to use it from your mobile. It also won't bombard you with ads, and it encrypts everything you send or receive on your anonymous email address.
Tutanota even offers an encrypted calendar feature so you can regain control of your busy life once more without the fear of something or someone looking through your personal information.
Furthermore, the base version of Tutanota is entirely free and comes with GB of storage space and a single calendar. However, you will have to upgrade to the premium version for more features, storage space, and users.
Pros:
A lot of storage
Encryption calendar
Cons:
You have to download it to use it
Which One Is Right for Me
Well, that depends on what you need it for. If you're not planning on using the service often and it's more of a one-off, we'd recommend one of the first two tools we mentioned. Neither requires so much as registration, and they get the job done.
On the other hand, if you plan on using it for business and regularly have confidential information you need to send over email, then in's between ProtonMail and Tutanota. Both are excellent services; the choice depends on what it is you're looking for.
Hopefully, this list was helpful to you, and you're ready to get yourself an anonymous email provider to your liking. If you have any other questions, comments, or recommendations, please let us know below.
Latest posts by Ivana Banić
(see all)
Where Should We Send

Your WordPress Deals & Discounts?
Subscribe to Our Newsletter and Get Your First Deal Delivered Instant to Your Email Inbox.
Thank you for subscribing.
Something went wrong.