Building an official website for your business should be one of the top priorities for every entrepreneur. Fortunately, in today's age, creating a website does not have to put a hole in your wallet.
There is a bevy of free tools available that let anyone build a site quickly and easily.
Before Getting Started
Although it is easy to pick a tool from the list, you should be clear about what type of website builder you want to use. This will depend on the following considerations:
Your requirements: For instance, do you want to offer only an overview of your business with contact details, or do you want a complete eCommerce solution?
Domains and hosting: Even if you build a website for free, you will still require a domain and a hosting channel. Check whether your chosen website builder allows you to do this or whether you have to work with other providers.
Integration with plugins: Most website builders rely heavily on plugins that will allow the users to tweak the design to their own requirements. This will allow you to expand the usability of your website as your business scales up.
With this in mind, let us take a look at some of the best website-building tools available for entrepreneurs today for free.
Free Website-Building Tools for Entrepreneurs
1. Wix – Best All-Rounder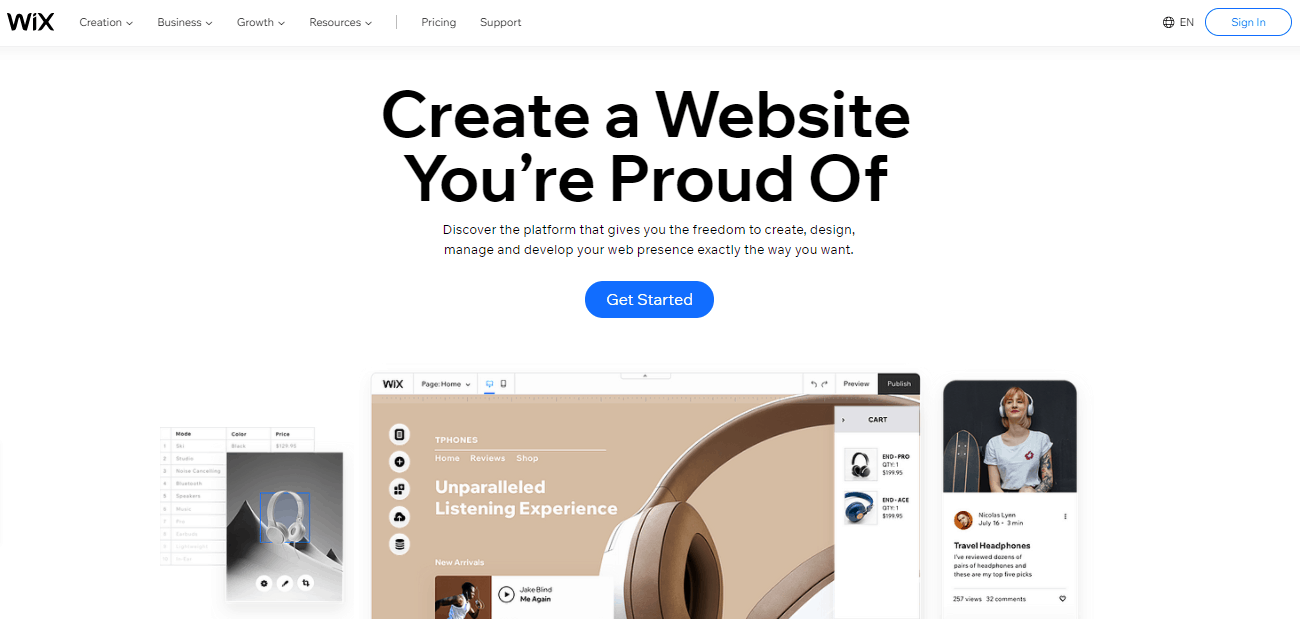 Over the years, Wix has evolved into a full-fledged website builder packed with tons of features. The most appealing aspect about this platform is that it uses a drag-and-drop editor – making it a breeze for anyone to think creatively.
Wix comes loaded with integrated themes of specific categories. In other words, whether you are building an online store exclusively for women or a write my essay for me site primarily targeting students – you can find a prebuilt design that works for you. You will only have to customize it to make the website unique for your business.
The pricing plans start from free and go as high as $42 per month for business VIPs.
What we like:
Ease of use with drag-and-drop
Free domain for one year with premium plans
Extremely customizable with an inbuilt image library
What it lacks:
Although the platform is relatively easy to use, for the first time, it can be confusing because of the dozens of options. An easier onboarding with a tutorial or guide could solve this issue.
2. Weebly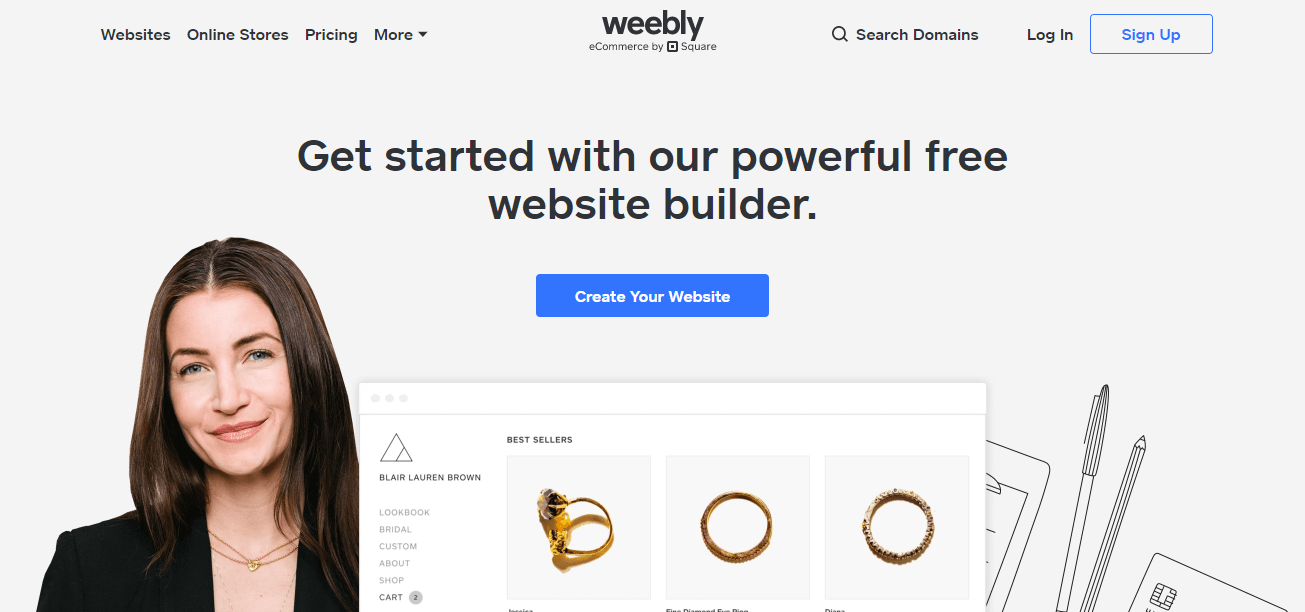 Another popular drag-and-drop website builder is Weebly. The tool serves best for online stores since it comes with integrated email marketing and SEO tools. You can also make changes to your Weebly site on the move using your phone.
Similar to Wix, Weebly also comes with different pricing plans for users. However, the free plan for Weebly includes a few more features, such as SEO compared to Wix.
What we like:
Inbuilt themes for different business types
Easy to set up with beginner-friendly prompts
What it lacks:
Compared to Wix, you will instantly notice the lack of creative freedom. Although there are themes and customization, your options are heavily limited.
3. SITE123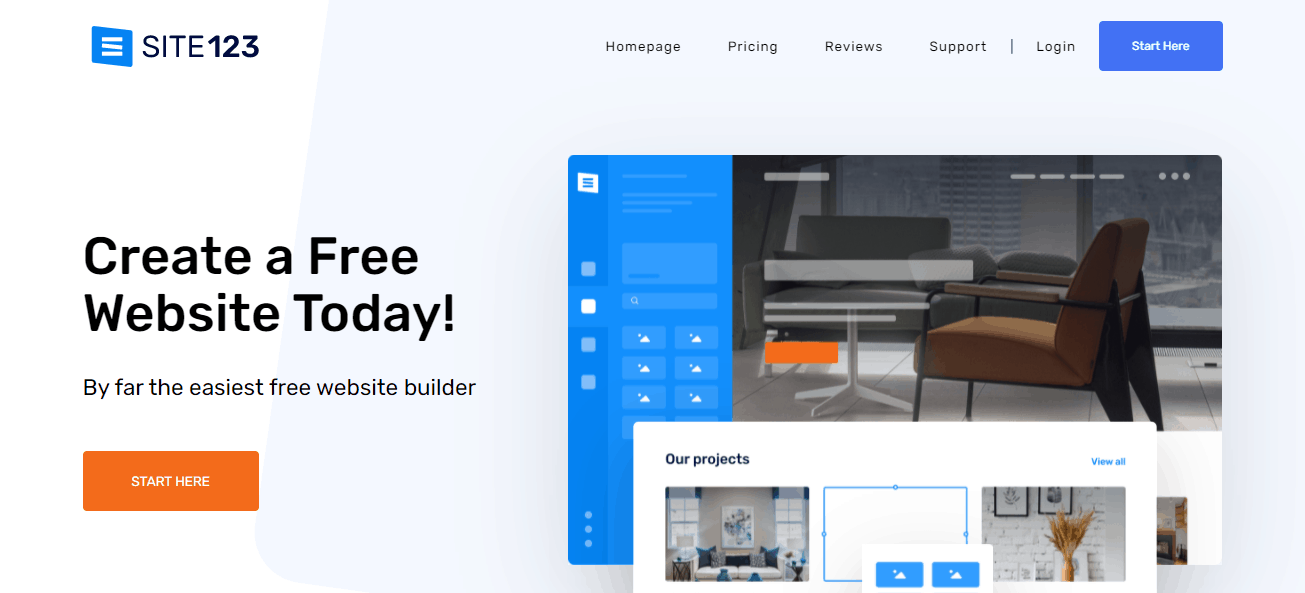 SITE123 advertises itself as a completely free website builder. And it is true to a large extent – as long as you are willing to make a few sacrifices. To begin with, the platform is extremely beginner-friendly and has several design choices. However, the customization is very limited.
Furthermore, you can also set up an online store, create an email list, add subscriptions, and much more.
In terms of pricing, there are only two plans – one for free and another for about $13 per month. The latter will get you a domain free of the SITE123 flag and access to eCommerce.
What we like:
Best suited for beginners with no experience with web design
Relatively low-cost if you want full features
What it lacks:
In comparison to Wix and Weebly, the designs might appear a bit dated
4. WordPress.com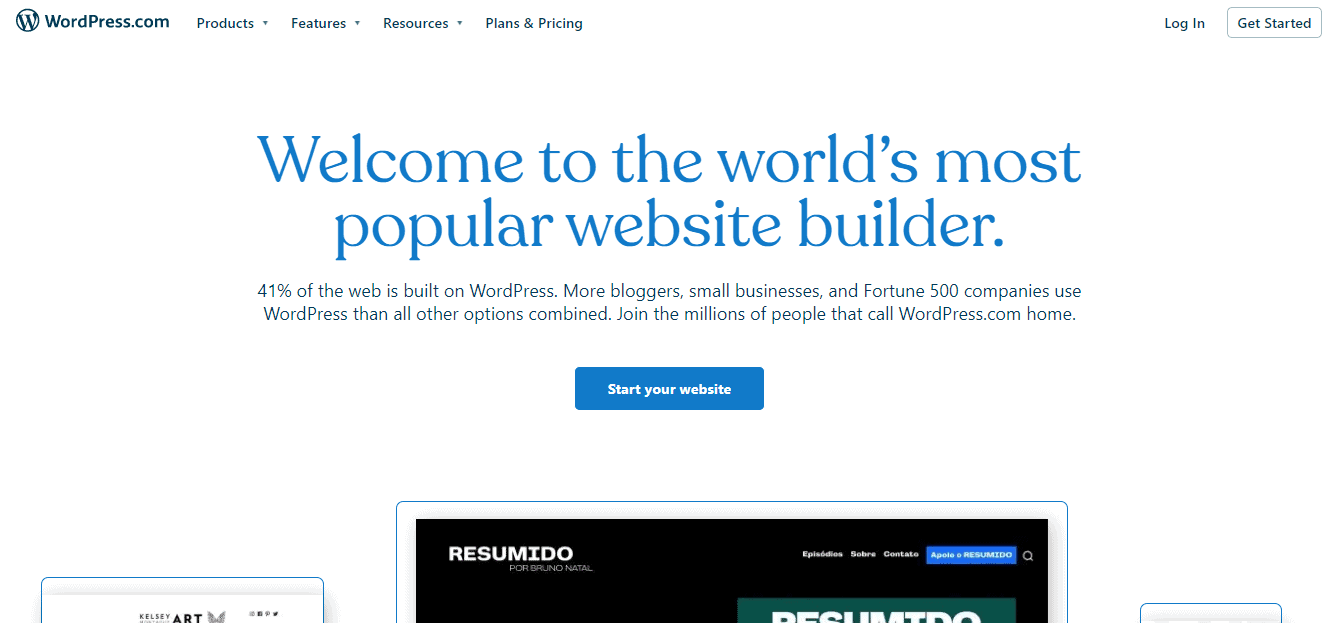 There is a reason why WordPress has the reputation of being a favorite among businesses. After all, the builder has over 60% share of the CMS-built websites on the internet.
The platform comes loaded with an extensive set of features that can adapt to your business requirements. Along with hundreds of plugins, and tools, WordPress also offers a 3GB in-built storage on the table.
What we like:
Deep functionality and customization
Hundreds of themes and designs
Best suited for blogging
What it lacks:
Comes with a steep learning curve compared to the builders listed above
Accessing full functionality might require some coding knowledge
Needs a domain
5. Jigsy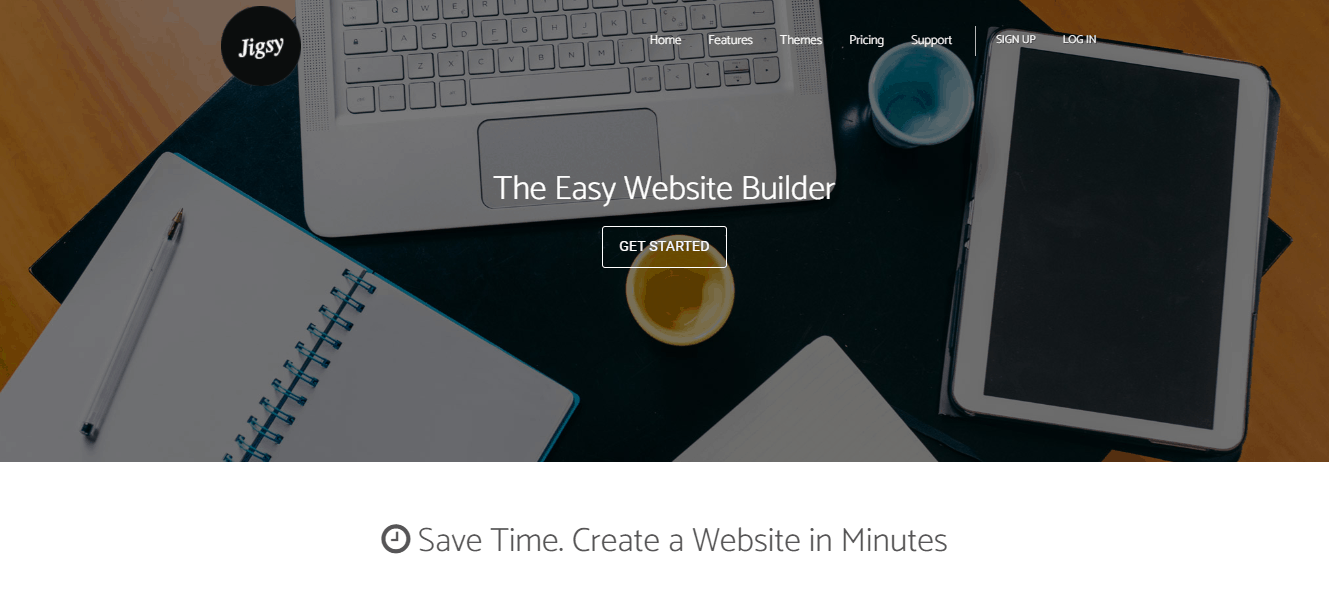 With Jigsy's free user account, you can create a website design in a matter of minutes. It simplifies the process with a drag-and-drop editor and comes with prebuilt themes and responsive designs. You also have access to high-quality images via the integration with Flickr.
The most impressive aspect of Jigsy is that it allows you to create fully-functional eCommerce designs with shopping carts, PayPal payments, and dynamic product listings.
There are several payment plans available – and even the costliest amounts only to $10 a month.
What we like:
Access to a free subdomain
eCommerce specialization
Integration with Flickr
Comprehensive SEO features
What it lacks:
Limited design options and customization
To Sum Up
Any of these are great platforms that can help you get started with an official website for your business. However, if you want a bespoke design, it might be worth considering a premium plan or hiring a website builder.
As many of these platforms are free, it wouldn't hurt to give them a try to understand what other features your business needs.

Latest posts by Editorial Staff
(see all)
Where Should We Send

Your WordPress Deals & Discounts?
Subscribe to Our Newsletter and Get Your First Deal Delivered Instant to Your Email Inbox.
Thank you for subscribing.
Something went wrong.