WordPress is a versatile and flexible platform used by millions. In fact, 31% of all the websites in the world use WordPress. WordPress has evolved from being a platform for blogging to a complete content management system (CMS).
You can create any type of website with WordPress. No wonder that WordPress has become so popular.
WordPress flexibility depends largely on the availability of plugins. In the WordPress Plugins Repository, there are over 55,000 free plugins. Additionally, if you also include all the premium plugins. There are countless plugins to choose from. Which gives an immense of flexibility to create an awesome website.
WordPress plugins are not really required but recommended. With plugins, you can customize and enhance your website in the best possible way. You can increase security, improve your SEO, sell items online, and much more.
On our websites, we use around 20 plugins per site. If I only had to choose one must-have plugin it would be a difficult decision. But that's exactly what I've asked our invited WordPress experts. I asked the following question to our expert panel.
Q: Name One WordPress Plugin You Can't Live Without
Let's find out what our panel of well-known blog experts in the WordPress community answered:
Bob Dunn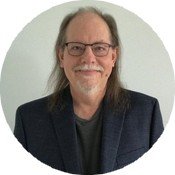 Yoast SEO – As long as I have used WordPress, no single theme or plugin does what Yoast has done for our site. Although it takes much more than a plugin, namely hard work on good content, it provides the tools for the extra boost and yes, guidance to make sure you are on the right track. And the redirect tool is a must if you have tons of content and need to clear out some of the deadwood that just can't be repurposed. It's a huge part of my workflow with every post I write.
» Website BobWP – Twitter @bobWP
Nile Flores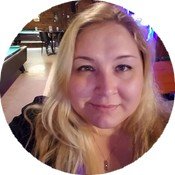 The one plugin I can't live without is Yoast SEO. I've been blogging for over 16 years, so you kind of build a habit over time on how to write an article, which the plugin can help for those still learning how to optimize their blog posts for search engines. The entire plugin is very handy, but after configuring and lots of practice, the Yoast SEO features I rely the most upon, are the sitemap, the snippet editor, and customizing the Open Graph info for social networks. These features alone are far more valuable to me than what other plugin's offer.
» Website Blondish.net – Twitter @blondishnet
Aigars Silkalns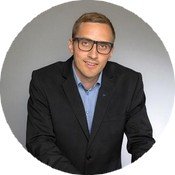 "Yoast SEO is the plugin I can't live without. It is installed on all my websites and it is the only plugin which is used to publish or edit every single article. Optimized titles, descriptions, ideal readability in combination with SEO friendly content. Can't ask for more from a free plugin. "
» Website Colorlib – Twitter @AigarsSilkalns
Colin Newcomer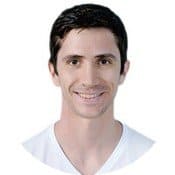 The one plugin that always comes in handy no matter what site I'm working on is Code Snippets. It's so much more convenient than messing around with your child theme's functions.php file. You can easily enable/disable code snippets as needed. And because it's a plugin, you'll never lose your snippets if you change themes. I have a lot more than one I can't live without, but this one comes in handy on a day-to-day basis.
» Website Colin Newcomer – Twitter @ColinNewcomer
Fred Meyer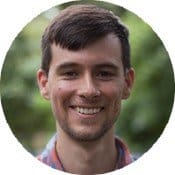 Beaver Builder. It's done more than any other single plugin to change the way I work in WordPress, and what "WordPress development" itself looks like on my projects. Once you've tried a good page builder, using roll-your-own theme options to assemble complex page layouts feels like going back to the telegraph.
» Website WPShout – Twitter @WPShout
Helga Moreno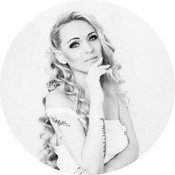 My choice is Yoast SEO. Being a blogger writing for resources mostly running on WordPress, I can feel its "superpower" every day. Yoast helps your piece of content to rank high in Google. The software can't write a blog post instead of you, but it can help you with many other things like keyword optimization, readability check, duplicate content check, and so much more.
Yoast is updated every 2 weeks, which is utterly important as your website is optimized for the most recent Google algorithm. It gives you internal linking suggestions, content insights, & even has a redirect manager!
» Website Ahrefs – Twitter @helgammoreno
Karol K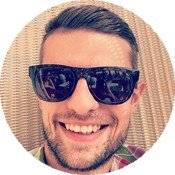 For me, that plugin is Shortcodes Ultimate. It really is the best shortcodes plugin out there. Need a fancy button? No problem. Want to organize your post into columns? Done! Add good looking quotation blocks? One click! Animated accordions? Super easy.
It's because of this plugin that I've been able to create posts like this one. Every non-standard layout structure that you see there was built with this plugin.
» Website karol.cc – Twitter @carlosinho
Lilach Bullock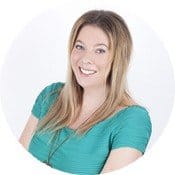 "If I had to name a WordPress plugin that I couldn't live without, it would probably be Yoast SEO; it saves me so much time when it comes to optimising my website content and individual blog posts for search engines – and it tells you exactly what you need to do to optimise so you don't need to be an SEO expert either. I also love the Social Warfare sharing buttons; they look great, they're customizable, and best of all, they show Twitter shares, which many other similar tools don't do."
» Website Lilach Bullock – Twitter @lilachbullock
Tom Zsomborgi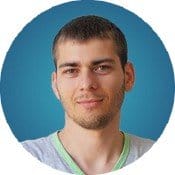 The best plugin out there is definitely Yoast SEO. This is the original WordPress SEO plugin since 2008 and it's just getting better and better. Organic traffic is a vital source for almost all websites and you can't ignore this channel. Yoast makes it so easy to optimize your content, titles and meta descriptions that it's a must-have. They provide constant updates, bug fixes, and great support. The 5M active installations and the 19.000+ 5-star rating is a proof that you need this plugin.
» Website Kinsta – Twitter @tomzur
Anil Agarwal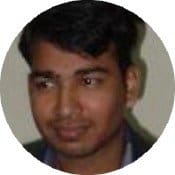 Yoast SEO is the one WordPress plugin I can't live without. It's absolutely essential for every WordPress site. It helps you easily optimize your content for any keyword that you want to rank for. The best part about using this plugin is that it tells you where to insert your primary keyword in order to get better rankings on Google (so you can easily insert your keyword to a title, meta description, image alt tags, URL etc).
Whether you're just starting out or already running a WordPress site, you definitely need WordPress SEO by Yoast plugin as it is a mandatory SEO plugin for everyone no matter what industry they are in. The best part? Its free version is enough for 99% of the users.
» Website BloggersPassion – Twitter @bloggerspassion
Anja Skrba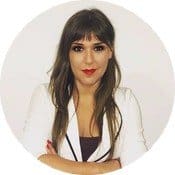 Yoast SEO I like it the most because of the help it offers while I'm writing new posts, as it continuously monitors my work and suggests improvements! It lets me know if I used a keyword correctly or not; it counts words for me and suggests writing better headlines, etc. This is a must-have SEO plugin for every site owner! It will help you position articles in search engine results which can help you grow your business and connect with even more people!
» Website FirstSiteGuide – Twitter @AnjaSkrba
Ben Townsend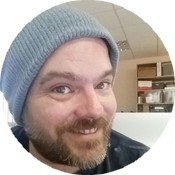 For me the must-have plugin is Jetpack, I know there's a lot of people who slate Jetpack saying it's overkill and heavy on a server and such. For me, I love the site stats element to Jetpack, there's nothing quite like checking in and seeing what post is popular, how many clicks on links I am getting etc.
It's essential for me and is my go-to plugin on every single WordPress site I work on. It helps shape the content on the sites I work on. Dipping into the site stats every now and again helps me big time, if a post is proving popular and being viewed plenty of times, I can cross-reference that with Google Analytics analyse the time on site for the posts that are popular, then add more content or perhaps link to other articles that could benefit from the popularity of a particular post.
It's not just site stats that have me hooked on the Jetpack plugin, there are other elements that are great to use. Such as photon for images, which is a great way to speed up your install by letting Jetpack house your contents images. The social sharing buttons and of course the portfolio and testimonial post type, I feel Jetpack gets a bad rap, but for me it's invaluable.
» Website WPin.me – Twitter @wp_in
Janice Wald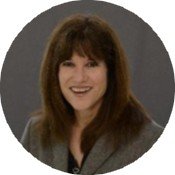 When I think of the one plugin I can't live without, I think of Yoast SEO. Yoast is an SEO plugin that tells me when I've optimized my images, my headline, and my subheads with the focus keyword.
It reminds me I need a focus keyword and tells me when I've used the word too often or not often enough in my writing.
I like the indicators– red, orange, and green. Green means I'm good to publish. Yoast also tells me why I received the color I did. I get all this for free. I recommend Yoast.
» Website Mostly Blogging – Twitter @MrsPaznanski
Dhiraj Das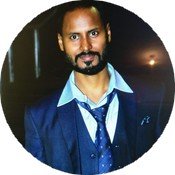 Other than the Yoast SEO, which is the very first plugin I install, Pretty Link is one plugin I can't live without.
Most of my sites are affiliate sites where I publish content with affiliate links, and the Pretty Link plugin makes it super simple for me to mask the long and ugly affiliate links with my domain.
It is essential for every blog to cloak the affiliate links because the search engines will not like a page filled with affiliate links.
Another important aspect of this plugin is the quick statistics you get for every link you create. You have the option to enable the link tracking option so that you get the number of times one particular link is being clicked.
» Website BeginDot – Twitter @dhirajdasindia
Lisa Sicard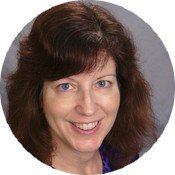 Yoast SEO Premium makes it easy for me to write better blog posts on my website.  The plugin guides me if I write sentences that are too long. They also let me know if my paragraphs go over 300 words. This plugin reminds me to use transition words throughout my content. Therefore it makes a better reader experience for those that come to read my blog. Yoast makes suggestions to other posts you can interlink to which is very important for your website's SEO and structure. Hence, I would highly recommend the Yoast SEO plugin to everyone who uses WordPress.
» Website Inspire To Thrive – Twitter @Lisapatb
Ivan Jurišić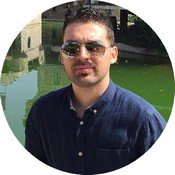 Before anything else, I think it's important to have a secure WordPress site. That's where Security Ninja PRO helps me a lot!
The plugin will help you scan the entire site and detect changes both to your content and core files. It will run more than fifty tests that will let you know if you're safe. Of course, it will help you fix the issues. Security Ninja will find malware as well, protect your login forms and automatically ban IPs with a cloud firewall. It will let you monitor user behavior, and even optimize the entire database.
» Website Web factory Ltd – Twitter @ijurisic87
Muhammed Moeez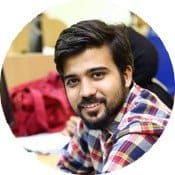 I am a strong believer in organic traffic. I think the most authentic and relevant traffic is driven by a search engine that not only stays on your website for a long period of time but also converts into subscribers, and customers.
Yoast SEO offers all the features that you need to rank your website higher in the search engine like Meta Title, Meta Description, Tags and more. There are obviously many other great SEO plugins like All in One and Squirrly, but I have been using Yoast on WPblog since the start and it has been perfect!
» Website WPblog – Twitter @MuhammedMoeez
Sunita Rai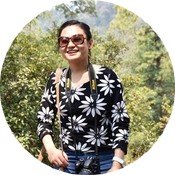 Be it a blog or any kind of website, 'contact' page is an essential page that helps you stay connected with the audience. Purpose of contact be anything, simply giving you the feedback or appreciating your work, reaching out for business purposes or partnership, contact form serves the best.
And, when it comes to creating contact forms on WordPress blogs, Everest Forms serves the best and it's the plugin I can't live without. The plugin lets you create beautiful forms easily with its highly intuitive UI and drag and drop form building platform. It's fast, secure and optimized for SEO.
» Website ThemeGrill – Twitter @sunitarai03
Erik Emanuelli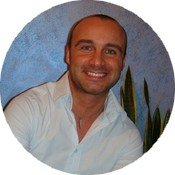 "All in One SEO Pack". With more than 30 million downloads, this plugin gives everything you need to optimize a website content for search engines. Including schema.org markup, Google/Pinterest webmaster verification, XML sitemap, sitelinks search box and analytics ID options.
» Website NoPassiveIncome – Twitter @ErikEmanuelli
Daniel Pintilie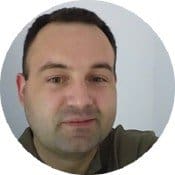 Akismet is a plugin I can't live without. You won't appreciate Akismet until you have to fight against spam. I run small to medium-size blogs, and Akismet did its job perfectly and saved me a few days of work. Akismet is efficient and straightforward. How could you not like it? Another plus: you pay as much or as little as you want for it.
» Website daniel2writing.com – Twitter @Daniel2Writing
Lyn Wildwood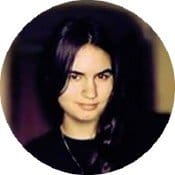 As someone who works with WordPress as a content creator rather than a developer, one plugin I've really become attached to is Elementor. It allows me to create more lively and engaging written content by giving ordinary posts and pages beautiful layouts similar to magazine articles. Every other plugin I use feels replaceable in comparison.
» Twitter @LynWildwood
Conclusion
Eleven of our twenty-one participants favored Yoast. It did not really come as a surprise to me. I had my hunches when I sent the question to our blog experts. Yoast SEO is definitely a must-have plugin for anyone using WordPress. So we definitely have a winner who got the most votes and it's Yoast SEO.
Thanks to all WordPress and blog experts who participated in this article.
Where Should We Send

Your WordPress Deals & Discounts?
Subscribe to Our Newsletter and Get Your First Deal Delivered Instant to Your Email Inbox.
Thank you for subscribing.
Something went wrong.