When it comes to technological development, attention is usually focused on functionality and appearance. An admin panel is often ignored, even though it is a crucial part of any website or app.
Having an efficient admin panel that suits your specific needs is more important than you think. Your admin panel must cater to you and your company and should optimize all your work and make it more efficient.
When a client is waiting for data, you don't want a complicated interface that is nearly impossible to navigate. You need an admin panel to manage your database and grant permissions without sharing sensitive data.
However, creating a panel for any database is hard, so you may need help. Thus, if you need an instant solution, we have one prepared.
StationDB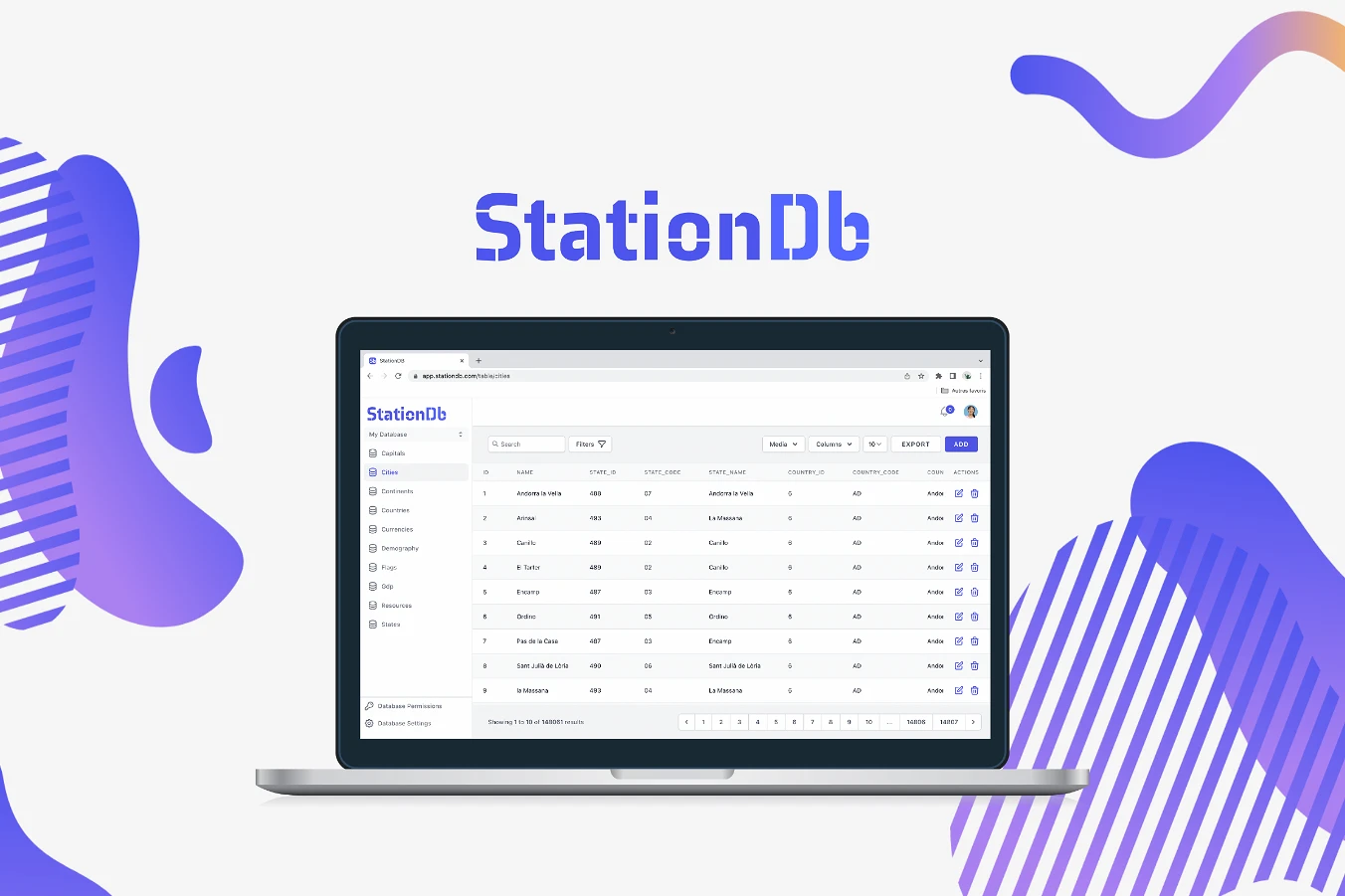 StationDB lets you manage your database with a ready-made admin panel, and it requires zero coding on your behalf. It lets you secure records without complicated queries with search through datasets and field-specific permissions. Also, you can access a no-code admin panel that can connect to any database using your credentials.
This way, you can manage data on a user-friendly interface and pull up records easily and without any queries. You can create, edit and delete any field in your datasets and organize all your records with a few clicks. In addition, StationDB lets you assign user permission for individual team members.
This permission includes being able to create, read, update, and delete files. You can also define field-specific permissions, which can help you determine who can manipulate datasets based on user profiles. You don't have to be an expert to manage data here. A secure platform and a straightforward setup will do half the work.
Moreover, StationDB offers ultra-specific filters, which enable you to search through multiple fields simultaneously and locate any type of data point in a second. When you find the data you are looking for, you can download and share it with collaborators. If you want to set up a client-facing database with a new logo, domain name, and brand color, use the white-label option.
If you want even more features, StationDB will guide you through the custom DNS configuration so that you will be fully operational in a day. So, you can adjust user permissions, repurpose the turnkey admin panel, and more.
Finally, StationDB is ideal for IT or security agencies, product managers, and SaaS. It is an alternative to Forest Admin, Jet Admin, Basedash, and Retool, and it integrates with Stripe, MariaDB, Microsoft SQL Server, MySQL, and PostgreSQL.
Final Words
Owning a database can be difficult, and most people don't know how to manage one. Luckily for you, the StationDB no-code admin panel can connect to any SQL database, and you can manage records without writing any queries.
It is a must-have panel that will manage your database without sharing sensitive data. So if you want an intuitive and sophisticated panel, look no further than StationDB. It is a must-have panel that will help you save time and money and make any business grow.
Latest posts by Nina Medanić
(see all)
Where Should We Send

Your WordPress Deals & Discounts?
Subscribe to Our Newsletter and Get Your First Deal Delivered Instant to Your Email Inbox.
Thank you for subscribing.
Something went wrong.