Business and professional websites often opt for a traditionally minimal or formal look, unless of course, they are aiming for something out-of-the-box creative. WordPress offers many different kinds of WordPress themes for all types of requirements.
In this article, we are going to review an out-and-out professional free WordPress theme by CyberChimps called Compact One.
Compact One – One Page Theme Review
Compact One is a free, single page WordPress theme that is suitable for small businesses, portfolio websites, agencies, freelancers, corporates, start-ups, firms, or any other hardcore business websites. It has a completely professional, clean layout and design. It also offers a lot of other premium features for no cost.
Let's start with the review.
The slider
Compact One – Single Page WordPress theme offers a full-width slider for effectively displaying your work on the homepage. The theme offers 3 options in the slider's color, so you can use one that contrasts the best with your website's color scheme. It also has the option to enable or disable gradient overlay on slider images. The slider is a great way of highlighting the text or images that you want your viewers to see first.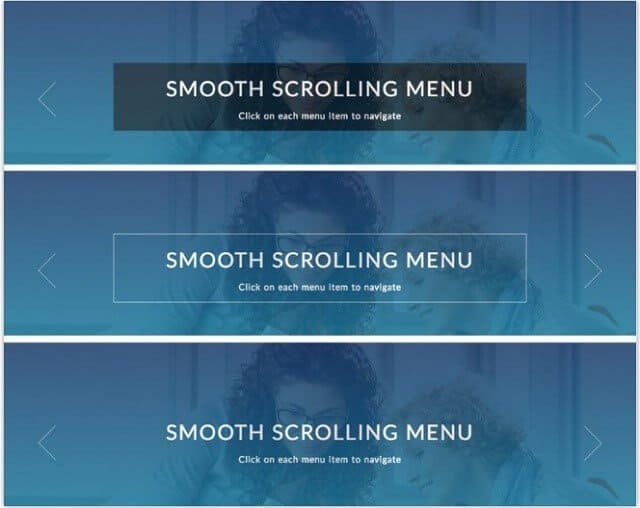 Mouse Hover Gallery
The gallery that Compact One features have a mouse hover effect that helps your viewers see the image blown up on the screen when they hold the mouse over it instead of actually clicking on the image and opening it. You can even choose to display some content related to the particular image when the user hovers over it.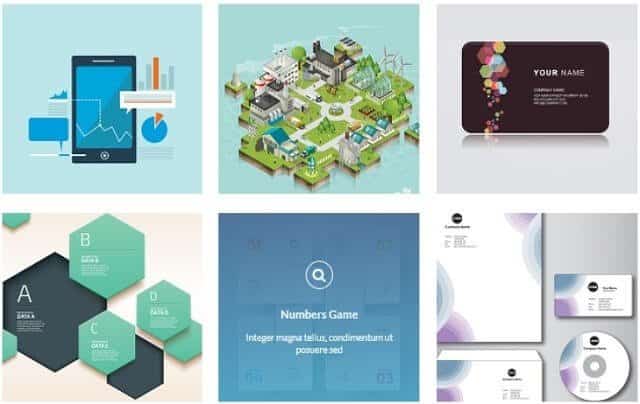 Unique Count Up and Progress Bar
Compact One – free one page theme offers inbuilt progress bar and count up sections. You can display your strongest skills with the level of expertise on the progress bar. The count up bar can display facts such as a number of clients served, total projects completed, countries targeted, etc. You can add some animation effects to the count up section as well.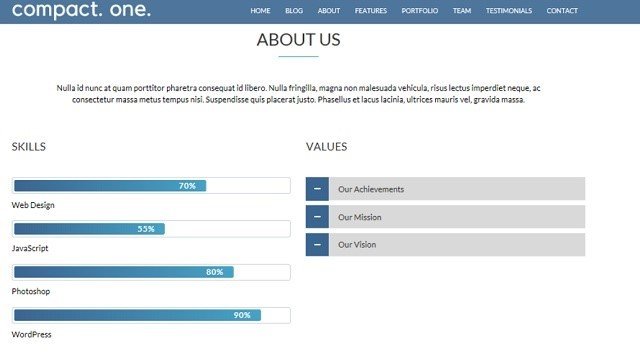 Responsiveness
Compact One is a 100% responsive theme that works well across all devices, screen sizes and resolutions. This is a fundamental requirement for business websites particularly because they are always trying to obtain new clients and keep the existing ones happy. Hence, the website must be accessible across all devices as a rule.
Easy Setup and Customization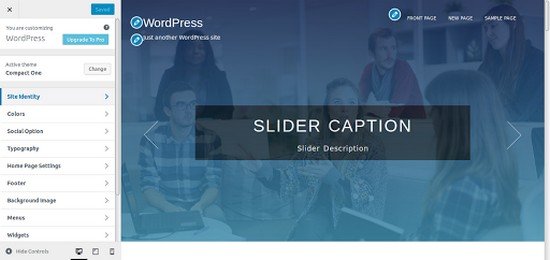 Compact One is very easy to install and comes with a step-by-step tutorial upon download to make the process simpler. You can get the video tutorials, for free, and set up the theme, with customized features, in a few simple steps.
Compact One also offers customization options for 7 sections. You can change the colors and fonts, background images, and more. The typography section is particularly fun. It also features a testimonials section that can be given a slider effect, and a built-in contact form.
Support Forum
On downloading Compact One, you can avail access to the free support forum that also includes other users. It is easy to obtain support and get your doubts clarified regarding any issue with the theme. This is helpful for new users or those who are still getting used to the theme.
In Conclusion
We like Compact One for a variety of reasons. One is that this theme is responsive. Secondly, the clean design and professional layout, along with being a single page, give it a completely professional appearance. Finally, the features are interactive and customizable. If you wish to groom up your website with all these features, download Compact One free theme now.
And if you wish to add more features to your Compact One Free theme, you can opt for Compact One Pro Plugin that is specially designed which provides you with various color customizations options.
Latest posts by Susmita Pendse
(see all)
Where Should We Send

Your WordPress Deals & Discounts?
Subscribe to Our Newsletter and Get Your First Deal Delivered Instant to Your Email Inbox.
Thank you for subscribing.
Something went wrong.