When it comes to managed hosting solutions, there are several options available for the regular user. However, it is not ideal for a business or an individual to just choose any product available on the market. To get the best-managed hosting solution available, a user must think carefully about the long-term effects. You might want to read on if versatile and high-quality products are of interest to you.
It should be noted that a significant issue exists within the managed hosting solutions market. Numerous ordinary managed hosting solutions are often marketed and showcased as something better than they actually are. Such options barely provide the users with anything extraordinary and usually lack the X factor required for their business.
On the other hand, a real game-changing product like BionicWP has set the bar high for managed hosting solutions by providing a range of features, qualities, and characteristics to its users.
What Exactly Is BionicWP; What Role Can It Play in Transforming a Business?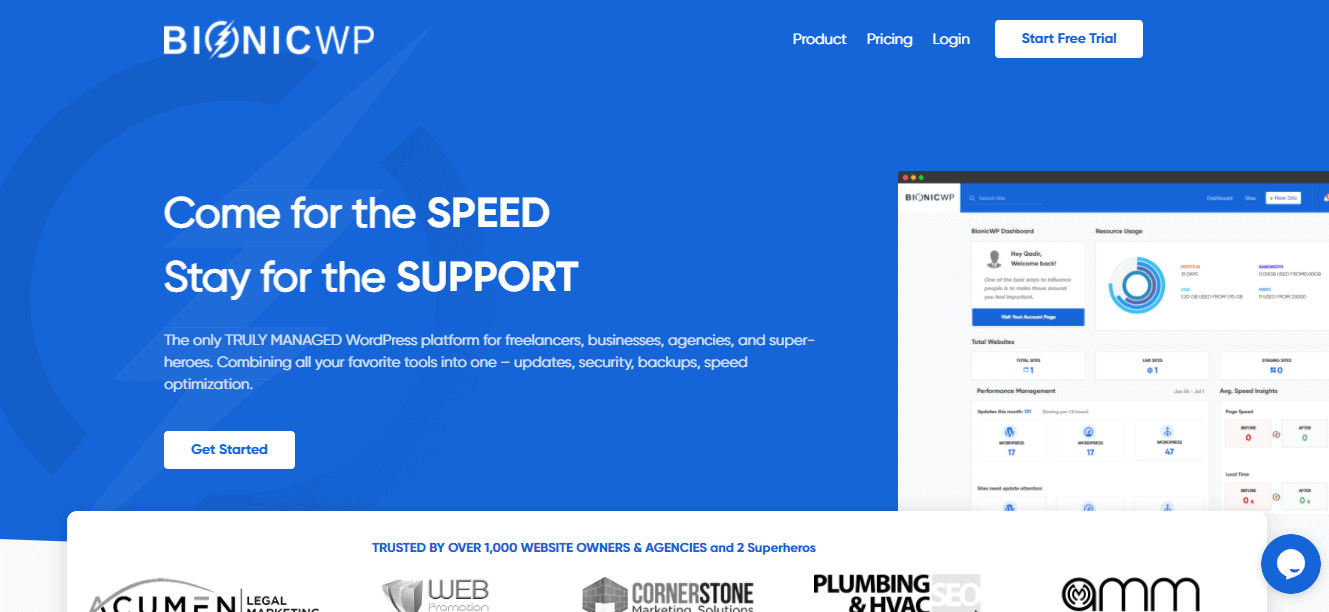 BoinicWP is a hosting solution based on WordPress that provides its users with state-of-the-art specifications and features to smooth out a business according to its requirements and the user's preferences. As its backend is very heavily based on Google Cloud, the hosting solution relies primarily on Google Cloud (C2) Compute Case. Accompanied by a hyper-enhanced stack, this feature accelerates a website rapidly.
One great thing about BionicWP is that it's a solution that is WordPress-friendly and makes the user responsible for everything he wants to do. If you want to edit your WP website content, enjoy the highest server efficiency level, or perhaps you'd like to expand your own website to accommodate more visitors, within minutes, everything is achievable!
BionicWP is best at:
Hack-proofing along with a 30-day site backup!
White label hosting solution.
The user's own area for staging with complete SSH access.
 Report analysis of weekly performance.
Update management of WordPress plugins/theme/core.
Guaranteed page efficiency with a score of 90+ on Google PageSpeed Insights.
CDN, SSL, and scalability for high performance.
And lastly, UNLIMITED editing of your WordPress sites.
With all of these features provided by BionicWP, you have to seriously question how much it actually costs to be hosting your website? The answer is not a huge amount!
One of the best things about this new managed hosting solution is the features that are accessible with the hosting package as add-ons for an additional $25. Remember to tick the checkbox for "Unlimited Edits".
Have a look at this: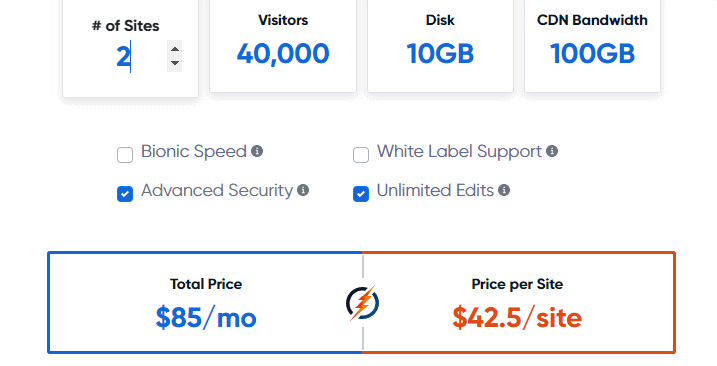 BionicWP – WordPress Based Managed Hosting Platform (Overview)
This platform is extremely easy to use. Anyone can easily sign up for a trial to check it for themselves (for free).
Take a look: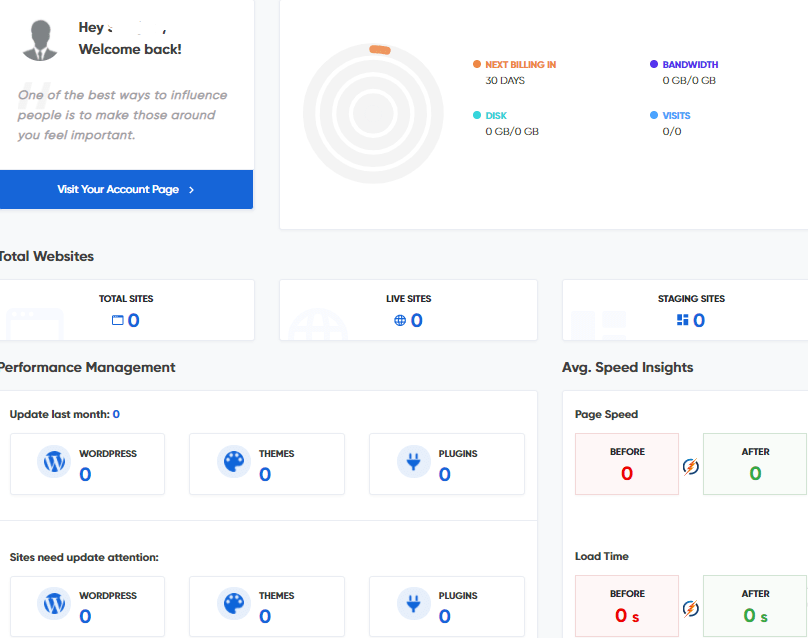 Open the dashboard to see everything. When a user launches a new website, it will pop up in the tab called "Live sites". The installed theme, plugins used, and more can also be seen there.
The first step towards creating a live website is:
Launch your own website on one of the best WP hosting solutions there are.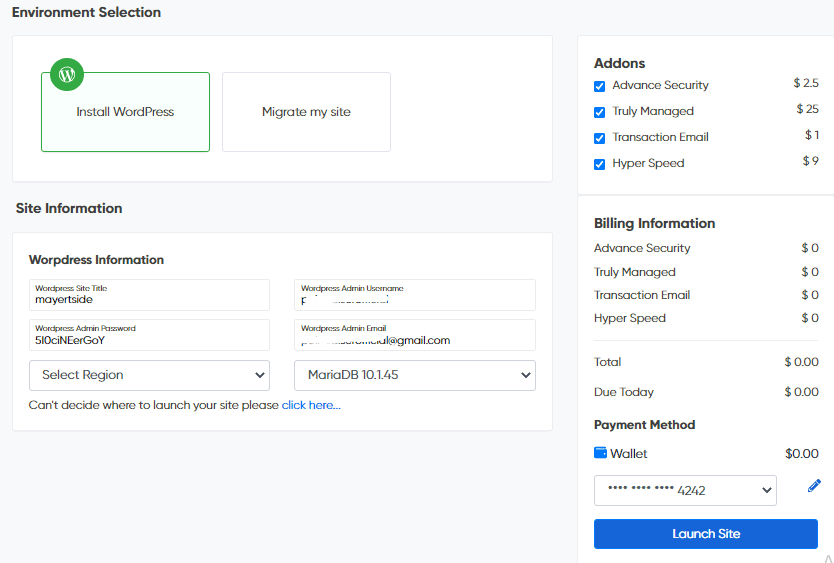 You are taken to the "Site Installation" page automatically when you click on the "New Website" tab. You may then either move a site or start one of your own. Through these steps, we will be launching our website.

The site is now ready. If we open the dashboard, 1 live site can be seen there.

And there's our site ready to be used. A clean WordPress installation is available. You can now do everything you would like. The site uses a high-performance mound, and it is ultra-fast already.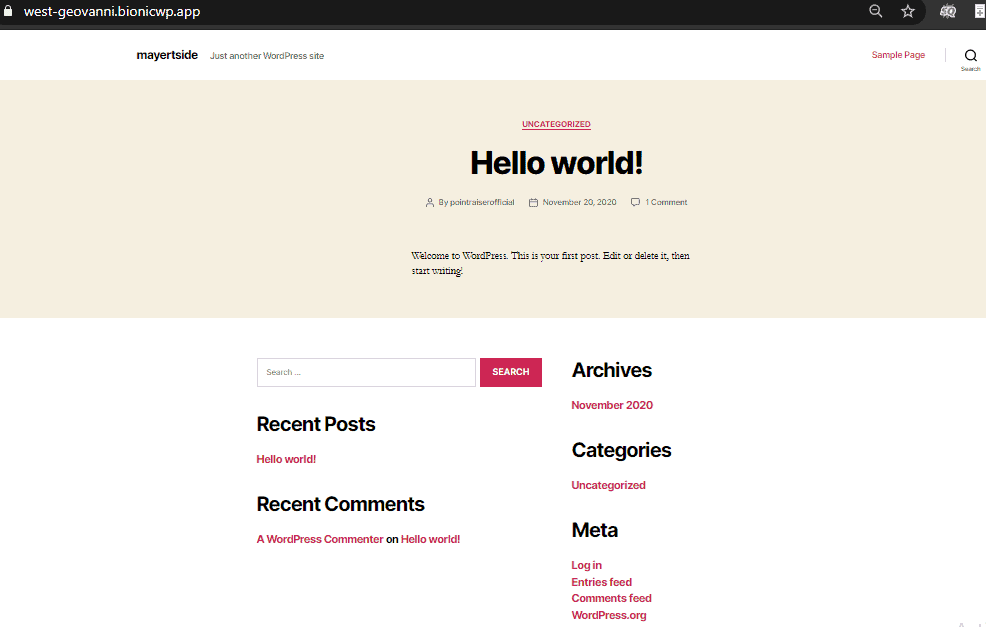 Now that the site is launched, a theme is already available. The plugins and themes that I had installed can also be seen on the dashboard. Have a look: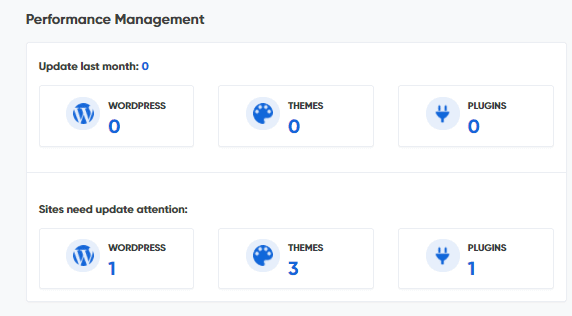 By using the BionicWP "Update All" option, all the items can be updated at once, or one after the other, as per the user's choice.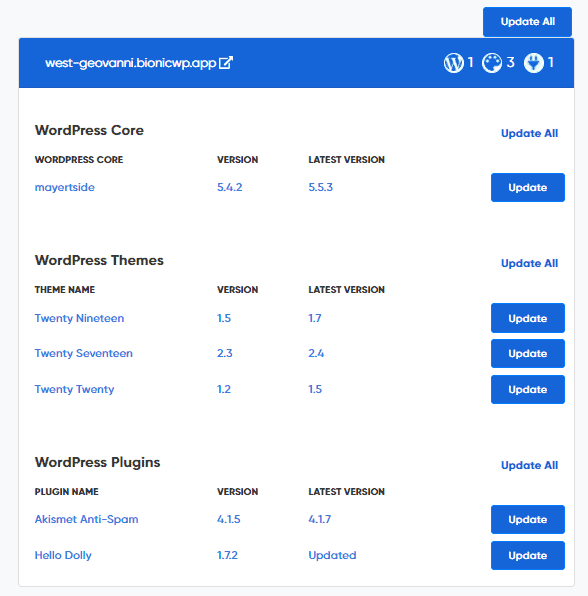 On the dashboard, the user can see a BionicWP plugin if they visit the WordPress admin panel.

This only displays the status/level of available WordPress plugins, themes, and core on the WordPress website and also on the dashboard of BionicWP. To boost site efficiency even more, an application cache is also available.

BionicWP – Site Details Overview
Let's have a look at what BionicWP really has to offer for managing a website based on WordPress.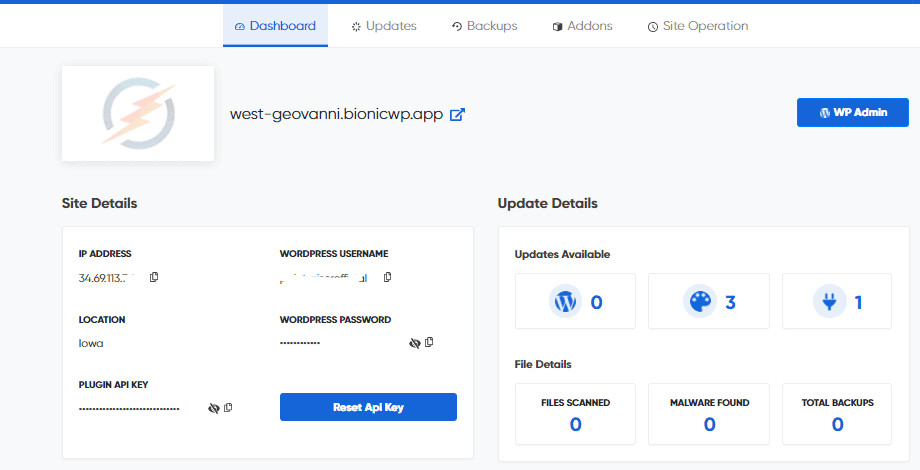 Firstly, on the SSH access panel, the dashboard provides me with a preview of all the things that are available for the user.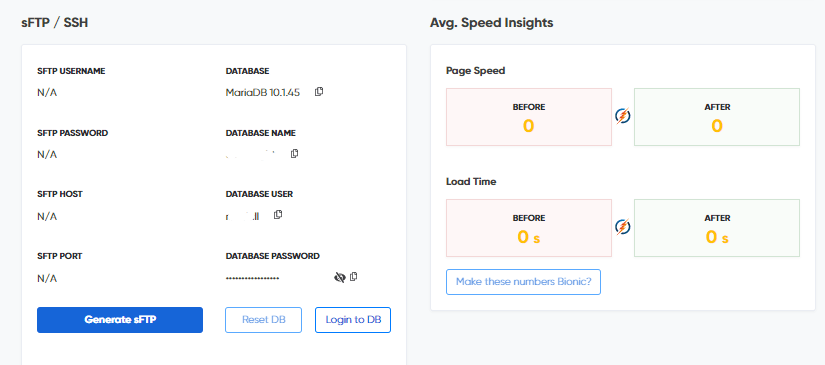 As seen, I have SSH access. With a single click, I can log in directly from the dashboard to the database. In addition, if I wish to increase the efficiency of my website, I can simply do that by clicking on the "Make the numbers bionic" button. However, I don't currently have a speed rank for the page as the website is still new.
Activation of Hyper Performance
Hyper performance can easily be activated on the website by the user. So, we're just going to do an easy test to check what kind of performance speedup the website receives.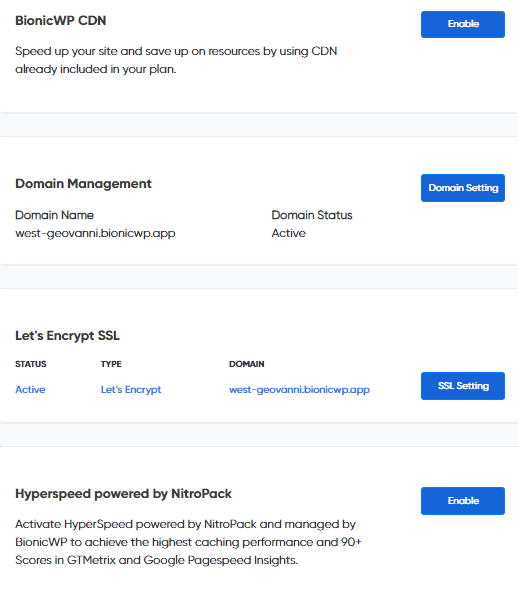 BionicWP provides a CDN of its own and a NitroPack hyperspeed pack. Both options are a great help in enhancing efficiency. The CDN can distribute your material to servers worldwide, and NitroPack can generate an image on the server of your site by directly extracting information from it.
Let's Test the Site Speed
For the WordPress website, I haven't even activated the CDN or NitroPack yet, but it can be seen below that the Google PageSpeed test still shows a complete score.

If you are serious about your business's growth, you should definitely go and check BionicWP for yourself. They also provide a "Try it before you buy it" option, and it is recommended that you opt for it.
BionicWP and Its Features
Now that we know a bit about BionicWP and what it offers, we will move forward to properly understand the ways in which it can help its users take extra work burden off their shoulders.
What Managed WP Hosting Really Is
When we speak of a WordPress based managed hosting solution, what comes to your mind? A solution that offers management and support at server-level? A type of solution that provides management and support at both server and application-level, or the kind of hosting solution that can also provide customizations for your application?
BionicWP provides its users with all of these!
Basically, BionicWP acts as your caretaker that manages everything. Be it server management, site management, or WordPress post and page edits.
White-Label Hosting
Most WordPress based experts and agencies provide their clients with their hosting solutions. Now, with BionicWP's white label hosting feature, these experts can get BionicWP's hosting solution and sell it as their own to their users.
Users will get the full support and service from BionicWP's managed hosting. However, the company will present it as it is their own. The user will not see the branding of BionicWP at any point.
No Limit to Site Edits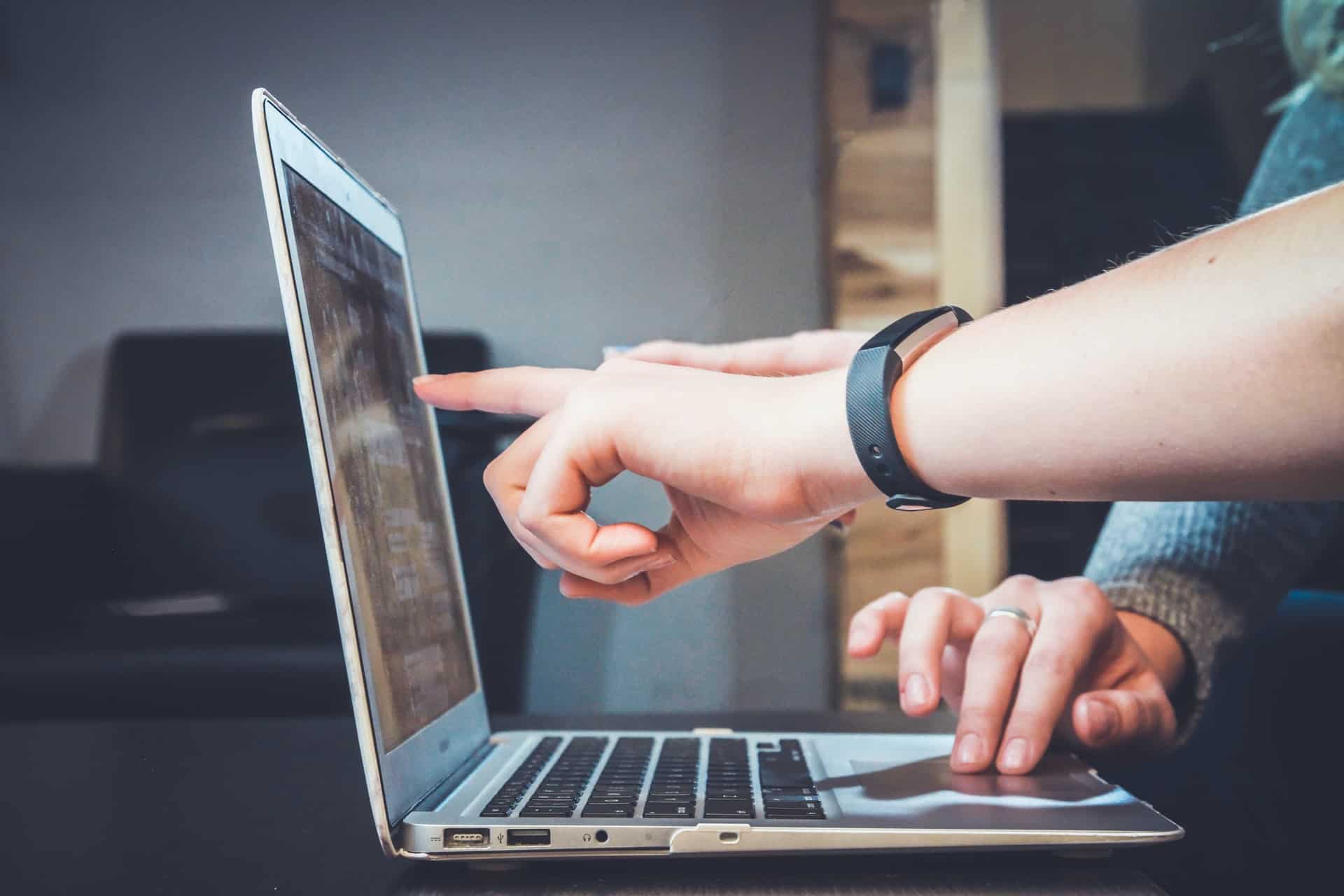 It can get expensive at times to employ a VA for regular website edits. Each store owner wishes to save all the extra money and spend it on other desirable things. That dream will turn into a reality with BionicWP.
They enable their clients to receive unlimited website edits, from changing website photos to altering content, doing plugin updates, and a lot more. The support squad can easily handle all of the additions you would like to create on your website.
Ideal for Site-Owners/Businesses/Agencies
The hosting solution from BionicWP includes a bunch of specific site management features and specifications that can have a direct impact on a business. Company owners can assign the menial job to the BionicWP support squad with the use of their hosting package deal accompanied by add-ons (only an extra $25) and concentrate on their businesses.
Similarly, support issues and website management would not have to be handled by agency owners. All of these issues will be assigned to the support team of BionicWP.
Originally, agencies would spend hours on managing site issues and technicalities. The WordPress based hosting solution from BionicWP saves them money and time and makes them a lot more effective in business development.
How Good Is the Performance
Now let's discover how, in terms of better performance, the WordPress based managed hosting solution, BionicWP overrides other managed hosting solutions on the market.
90+ Scores on Google PageSpeed
Any other solution does not provide a site guarantee for performance, but this new WP managed solution, BionicWP, does not work like that.
All websites hosted on the BionicWP platform get a 90+ score on PageSpeed Insights.
Safety and Reliability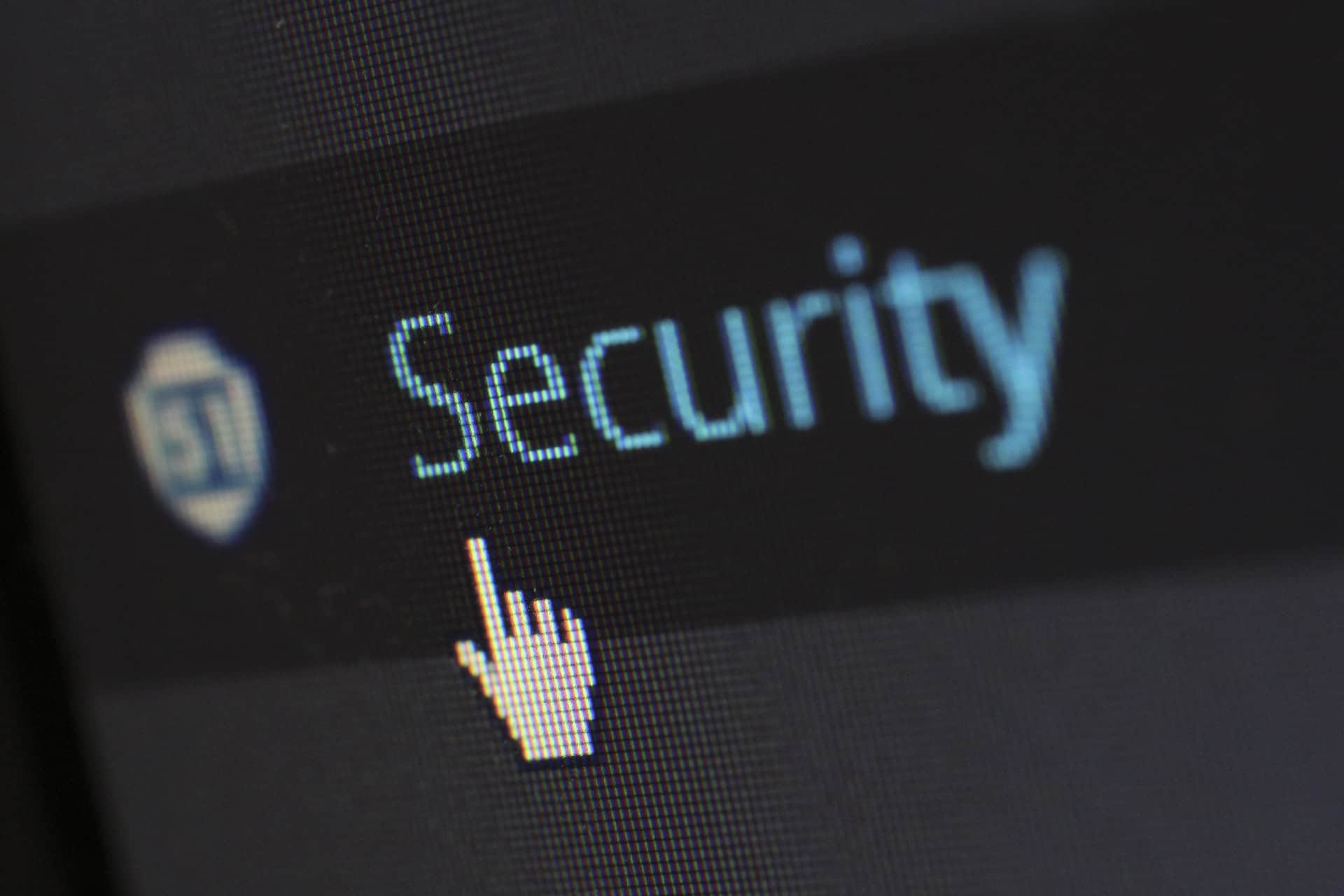 At BionicWP, security is the strongest suit. It provides frequent backups across the site, hack-proofing, full protection from malware, bot-blocking, whitelisting of IP addresses, and a lot more features.
Built-In Malware Scanners
Would you like to find out whether malware has infected your web app or website? Since BionicWP's WordPress hosting solution provides malware scanning inside its dashboard, you don't have to download a third-party plugin such as Sucuri to do just that.
By just clicking on "Start Search", your site will be checked for malware automatically.
Hack-Proofing
Any site can be hacked if it's not protected and fully secure or if hackers use engineering strategies to get website credentials. In both situations, the page is hacked. Now what? That is where BionicWP provides hack-proofing.
This means that within a short time, users will have their hacked site back, which they can start using right away.
Website Application Firewall
The WAF (Website Application Firewall) tracks website traffic and guarantees that users are safe from attacks. BionicWP promises WAF security for all websites and barring attacks like DDoS, cross-site scripting, and SQL injection.
Conversion Rates Increased by 20%
A direct link between conversion rates and qualified traffic exists. The conversion rate of a website automatically increases when there is an increase in traffic. The best thing about it all? If a site runs faster, traffic increases.
With the guaranteed performance of BionicWP, your e-commerce store is expected to achieve a better conversion rate.
PHP 7.4 + Nginx + FCGI + MySQL/MariaDB with LXD Containers
One of the real secrets behind WP based BionicWP is the entire hosting stack, not only the cloud server it is using. It also provides Linux containers for super-fast cloud provisioning alongside application-level and server-level support.
Get More Than Only "Cloud"
For its users, Google High Compute (C2) instance servers enable the best output ratio for cloud instances present on the market. With a 32-core CPU and up to 128GB RAM, they are among the most reliable and fastest cloud servers on the market.
Free CDN
BionicWP provides its customers with a CDN service of their own. The CDN now has servers on 6 continents, and with just one click of the mouse, they make it simpler for users to better their website circulation.
Website Management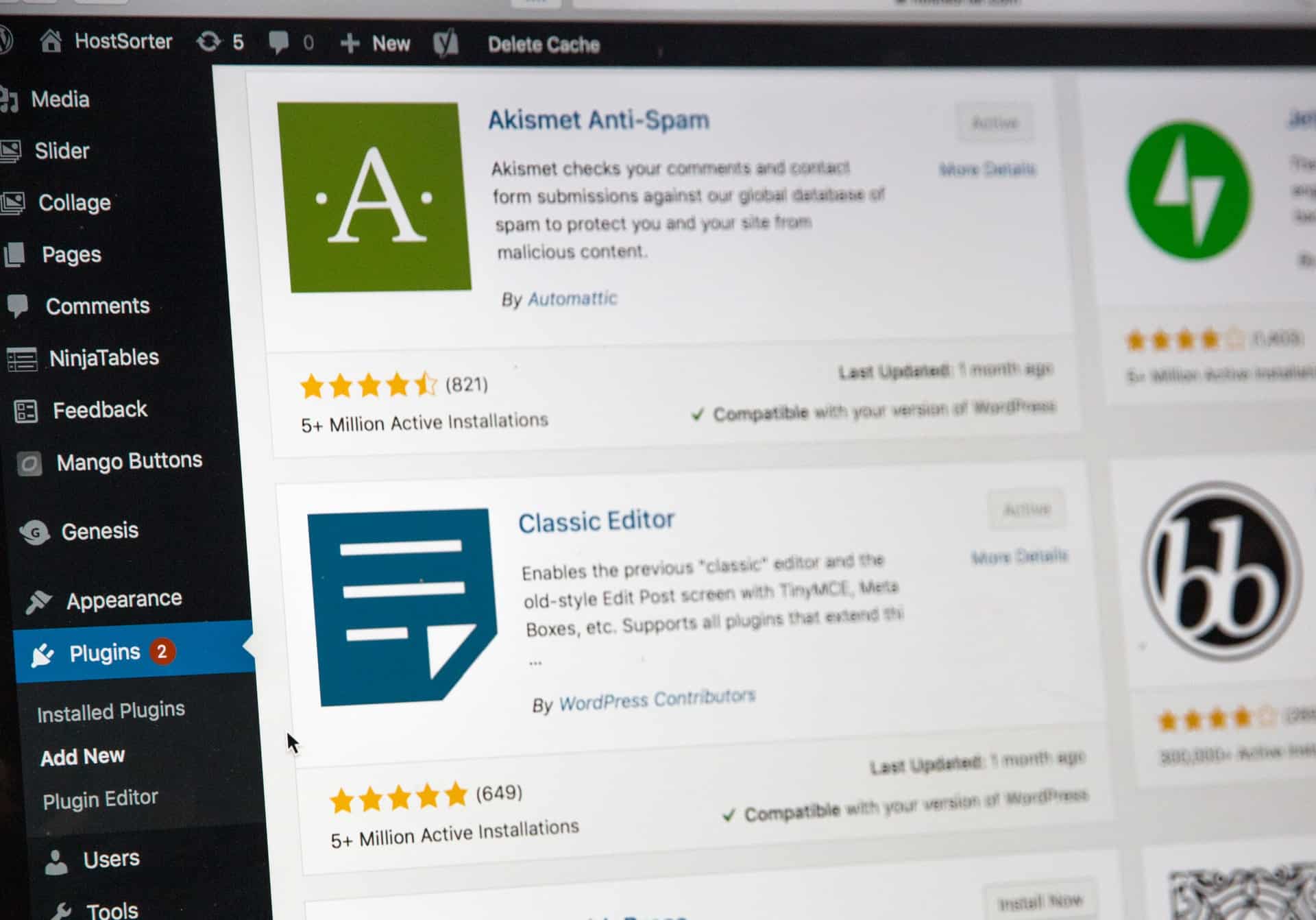 A truly managed solution is incomplete if it does not provide its users with core/plugin/theme updates, website edits, daily site maintenance, and more. However, that is where BionicWP truly shines.
No Limit for Your Website Edits
The unlimited site edit feature is one of the unique things that the BionicWP team provides its users with their hosting service. Users now have unlimited website edits for 30 minutes all through the month for as low as $15! That is some money-saving!
Plugins, Core & Theme Updates
BionicWP enables its users to use the BionicWP dashboard for updating every single thing on their own websites, including the WordPress core, plugins, and themes. The "Update all" button can be simply pressed, and all items are updated.
When something is not changed and modified, or if an error occurs, it is restored to its former state.
Support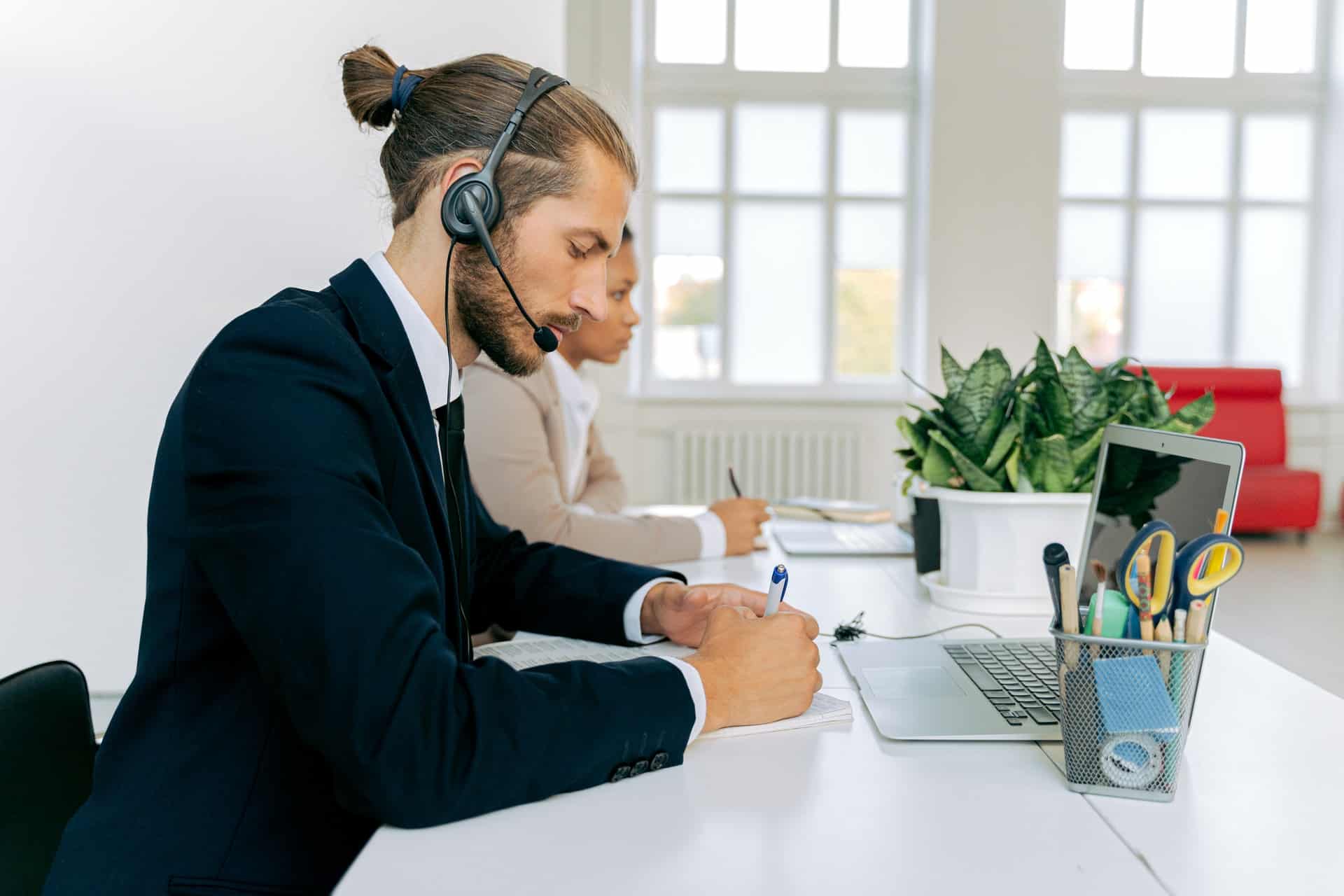 One thing that makes the BionicWP managed hosting solution stand out from the rest is that it can be used for your business as a reseller. If you work for development agencies that sell hosting to their clients, you can easily use the white label service from BionicWP. You can get full application and server support for it.
Now, let's presume you need a truly managed hosting solution for your customers, and you have access to BionicWP. It is simple, just sell your clients the hosting, and they won't know it's by BionicWP. Then it can be sold under your own brand name instead.
Frequent Monitoring of Speed
BionicWP's WordPress managed hosting solution ensures that the customers' websites work perfectly. And before the clients even know about them, they track the performance of sites on a daily basis and work out the issues.
A Staging Environment
It can be dreadful for a store's health and reputation to test changes on a live website. Everything, including sales, user behavior, and marketing, can be influenced. That's where the staging environment steps in.
Users can simply clone their live website and make alterations by using the BionicWP staging area. When you're pleased with the changes you've made, and you've tested those through beta and alpha trials, you can carry out the finalized form for its all-inclusive site analysis and site performance recommendations.
Let's test BionicWP on a live website.
Testing the Security and Performance of BionicWP
To test this hosting platform's website performance, I will now use the best tools available.
Security Testing Using Quttera
With no malware found by the Quttera testing tool, the website is completely secure. You can see that the site hosted on a BionicWP WP based solution is absolutely clean, according to this report.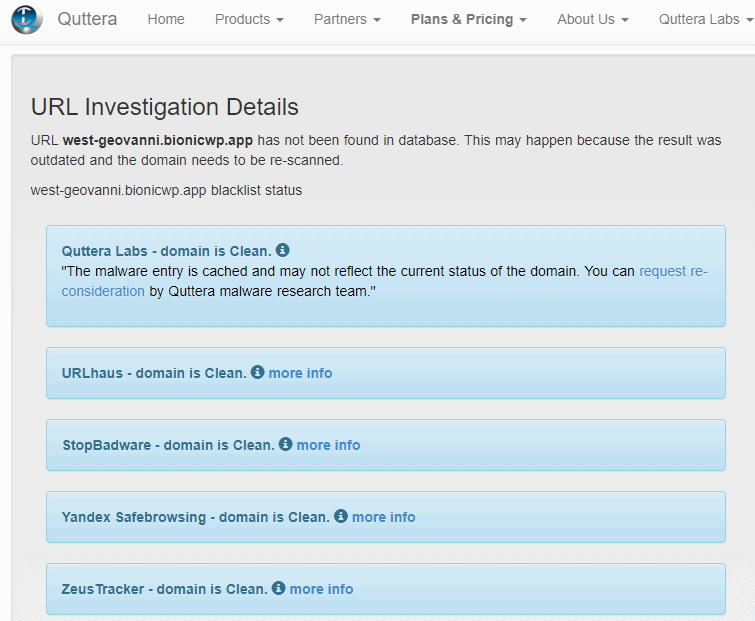 Speed Testing on GTMetrix
For its holistic site analysis and site performance recommendations, GTMetrix is renowned. Let's test the BionicWP website on it.

This is without the BionicWP-activated CDN and NitroPack.
We're going to test it now after activating NitroPack.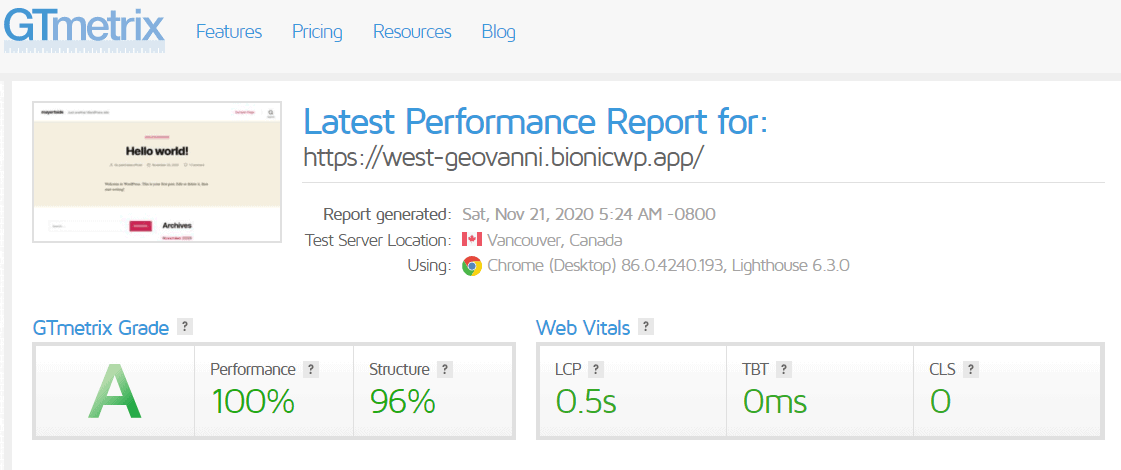 It can be seen that LCP has further decreased. The CDN and NitroPack did the job right!
Speed Test Using Pingdom
In the managed hosting industry, Pingdom is considered to be the most reputable performance and speed testing platform. Let's look at how a site that is hosted on a BionicWP WP based managed hosting solution does on this test.
The server used is in Iowa.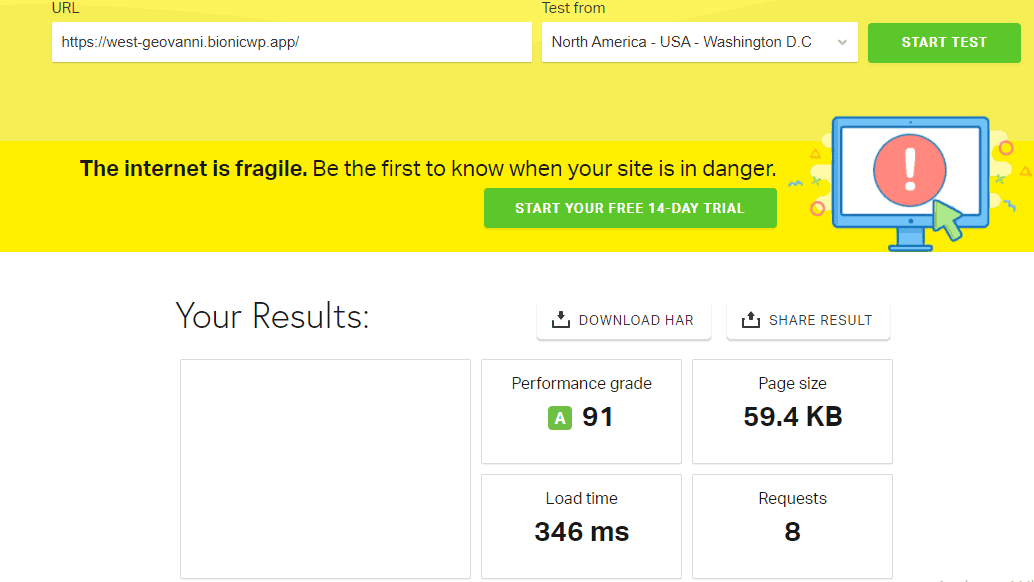 These results are without the CDN and NitroPack.
We're going to test it now after activating both of these features.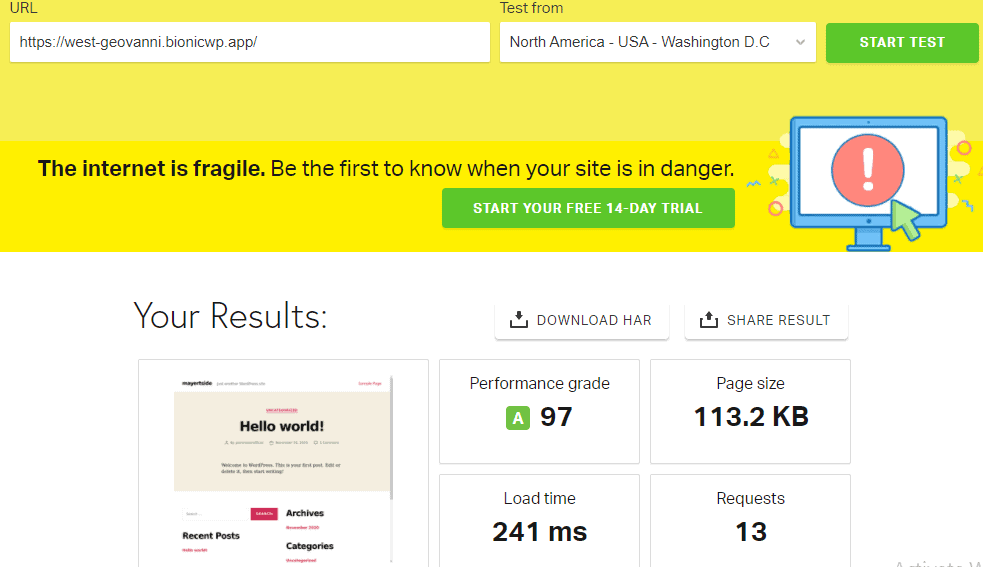 It can be seen that the load time is further decreased, and the performance grade has increased by six digits! The results look brilliant for a newcomer to the WordPress managed hosting solutions sector.
BionicWP and Its Pricing
For a single website, the WordPress based hosting solution, BionicWP has a starting price of $27.5. However, the price drastically decreases as the user increases the total number of sites that are hosted at one time on the solution.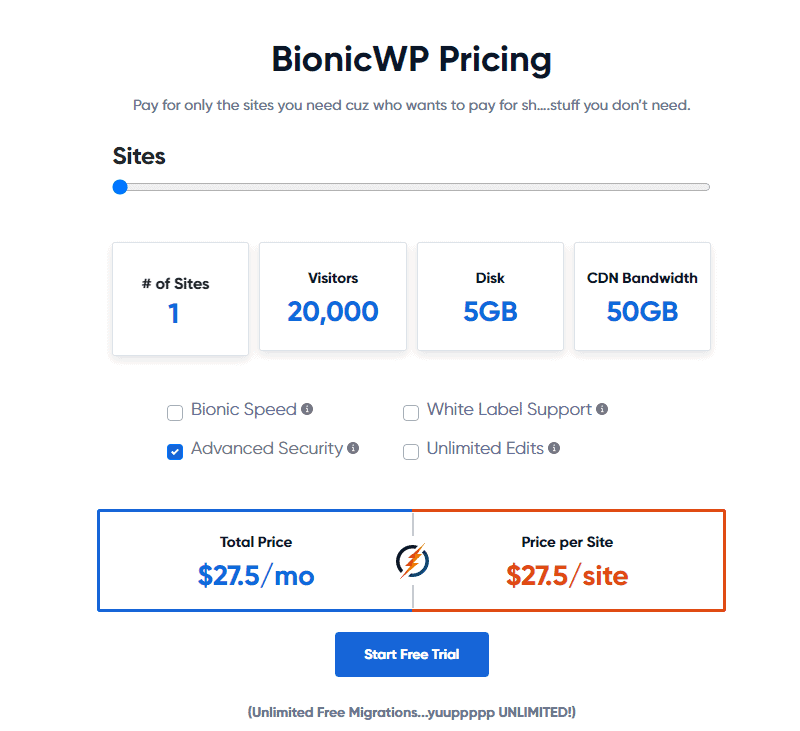 The price is just $112.5 for a total of 5 websites or $22 for 1. When the amount of sites hosted on the solution is increased by the user, the price decreases even more.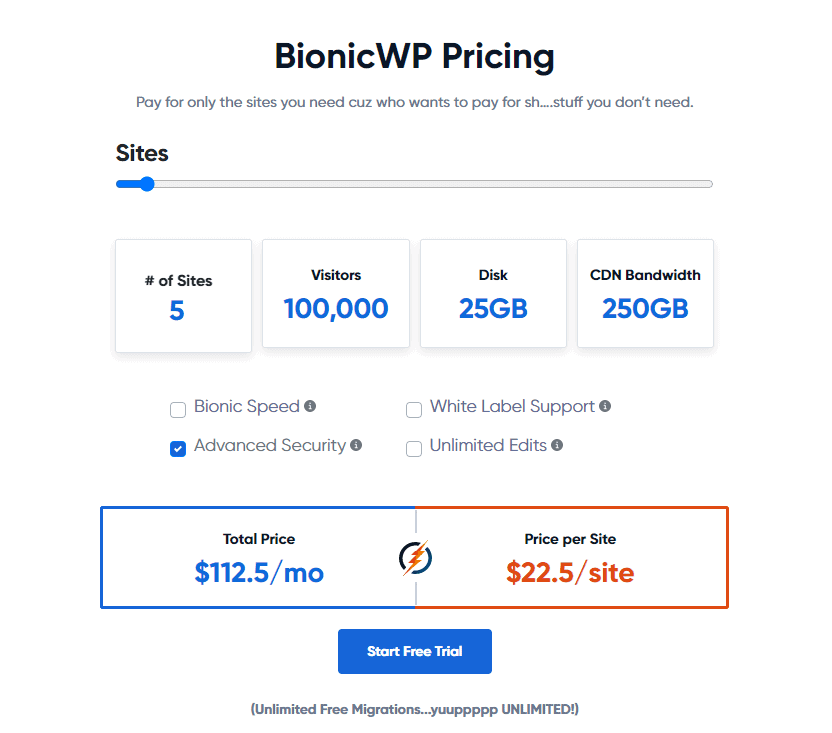 Comparatively, other hosts provide a type of pricing structure that users do not always benefit from. At BionicWP, every user can benefit from this pricing structure despite the number of sites he/she has because they will only be paying for the websites they are hosting on the BionicWP platform.
BionicWP Affiliate Program – A Way to Earn Commissions
BionicWP has a decent web hosting affiliate program that offers affiliates an amazing opportunity to earn $75 along with a 12.5% recurring commissions for each recommendation. Their affiliate platform provides quality care so that the affiliates can feel fully encouraged.
You can easily become an affiliate of BionicWP even if you are a paid or CPA marketer, an affiliate marketer, blogger, Instagrammer, Youtuber, a course trainer/creator, or a freelancer.
As users do not often convert in a single day, BionicWP provides a 60-day cookie.
You are paid in a 60-day cycle. This means that you will get paid if the converted client/user stays with BionicWP for sixty days.
BionicWP does not have a minimum payout; you will still get paid if your earnings cross $0.01
Reviews on BionicWP – What the Customers Say
As can be seen in this screenshot provided below, users are happy and satisfied.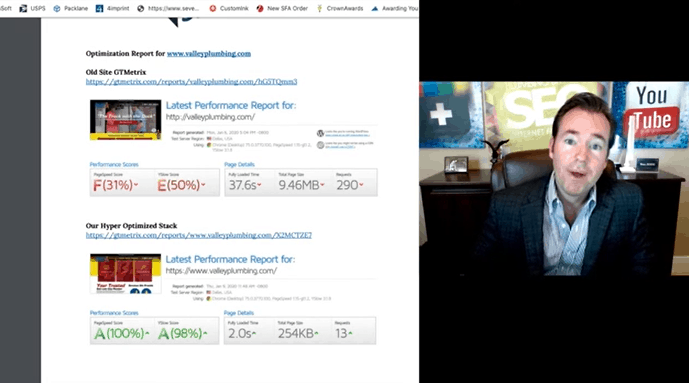 Each website administrator wishes to get their hands on the best solution there is for hosting. They want fast support service, perfect performance, full scalability, and website security at its best. That's what the BionicWP hosting solution provides them with. The numbers are proof.
Most website administrators who select BionicWP are aware that, because they first test the solution, they will always get the guaranteed speed as a result. They become a user if the site gets a 90+ performance score on their preferred test tool. That is just one way through which BionicWP is growing its user base steadily.
It's basic "keep customers first" science.
Some evidence of the sites that have outstanding customer support and ultra-fast performance:

For a detailed analysis, have a look at BionicWP's "speed results" page.
Some Other Hosting Solutions VS BionicWP
Let's compare BionicWP with different hosting solutions.
WPEngine VS BionicWP
Can BionicWP prove to be the best substitute for WPEngine? Absolutely, it can.
| | | |
| --- | --- | --- |
| Key Features | WPEngine | Bionic WP |
| Free Migrations | Available | Available |
| Pricing | $30 | $27.5 |
| Unlimited Performance Optimizations | Not Available | Available |
| Trial | Not Available | Available |
| Google PageSpeed Test Score Guarantee | Not Available | Available |
| Unlimited Website Edits | Not Available | Available |
| SSL | Available | Available |
| Managed WordPress Theme/Core/Plugin Updates | Not Available | Available |
| Ticket Support | Available | Available |
| CDN | Available | Available |
BionicWP's best part is the range of features and options it provides to its users. In addition, it gives limitless site edits – which is a feature that no host is currently providing.
It also provides a trial with a full guarantee on speed before your purchase. This is a feature that other hosts frequently offer as a favor but is not included in their pricing scheme. These combined, therefore, give BionicWP a lead over the above mentioned WPEngine along with many other similarly designed hosting solutions.
Kinsta VS BionicWP
Is BionicWP also the best Kinsta alternative? Definitely!
| | | |
| --- | --- | --- |
| Key Features | Kinsta | Bionic WP |
| Pricing | $30 | $27.5 |
| Unlimited Performance Optimizations | Not Available | Available |
| Try it Before You Buy it | Not Available | Available |
| Google PageSpeed Score Guarantee | Not Available | Available |
| Free Migrations | Not Available | Available |
| CDN | Available | Available |
| Ticket Support | Available | Available |
| Unlimited Website Edits | Not Available | Available |
| SSL | Available | Available |
| Managed WordPress Theme/Core/Plugin Updates | Not Available | Available |
In this Kinsta VS BionicWP comparison, it can be seen that BionicWP's hosting solution obviously stands out.  Kinsta does not have many features such as try before you buy, site edits, traffic barring limits, performance and speed guarantee, etc.
Verdict – BionicWP Elevates WordPress Managed Hosting to a Higher Level
The definition of hosting is being changed for good by BionicWP. While other hosting solutions provided updates on a server-level and called them managed hosting, BionicWP, on the other hand, introduced support and customization on an application-level in their strategic plan. So far, there are no other managed hosting solutions available that are on the same level as BionicWP in terms of features.
The best thing about BionicWP is that it provides all of these properties, features, and support at a cheaper price than most other site hosts.
Personally, I have tried several solutions from numerous providers. However, there is always something missing from each one of them. Some had excellent flexibility and support, but they only had limited site edits. Whereas other hosts offered incredible support that was application-level too, but unfortunately, it was so expensive, as if they were charging a user the price for almost 20 websites. On the other hand, with peanut pricing, the BionicWP site hosting solution has taken it all to a minimum.
If you want to trust a managed hosting solution blindly, then WordPress based BionicWP is what you should be going for!

Latest posts by Editorial Staff
(see all)
Where Should We Send

Your WordPress Deals & Discounts?
Subscribe to Our Newsletter and Get Your First Deal Delivered Instant to Your Email Inbox.
Thank you for subscribing.
Something went wrong.