It is time to welcome the new year 2019. It has been an eventful year with a lot of exciting news about WordPress. Moreover also three major WordPress releases. The latest version WordPress 5.0 dedicated to Bebo Valdés was recently released with the new block editor in focus.
We hope for a new awesome WordPress year, right?
Traditionally, I usually sum up the year in some way, this year is no exception, so here is a follow-up of the last year.
Like last year's article – What Are the Best Selling WordPress Themes 2017? I asked many WordPress theme companies which their best selling WordPress theme was in 2018. There was even greater participation this year and there were thirty-four well-known WordPress theme companies that participated.
I asked all the leading WordPress Theme companies two questions.
Question 1. What is your best selling WordPress Theme 2018?
Question 2. Why do you think your best selling WordPress theme is so popular?
What Are the Best Selling WordPress Themes 2018?
Here are the answers from 34 leading WordPress theme companies.
MyThemeShop
Q1. Schema is still our #1 selling WP theme in 2018. Schema is the perfect theme for anyone wanting to rank higher in search engines. The theme is 100% schema-coded with support for rich snippets built in. It has clean code and it is one of the fastest WordPress themes you will ever find for WordPress. Schema comes with an improved user interface and ad management options.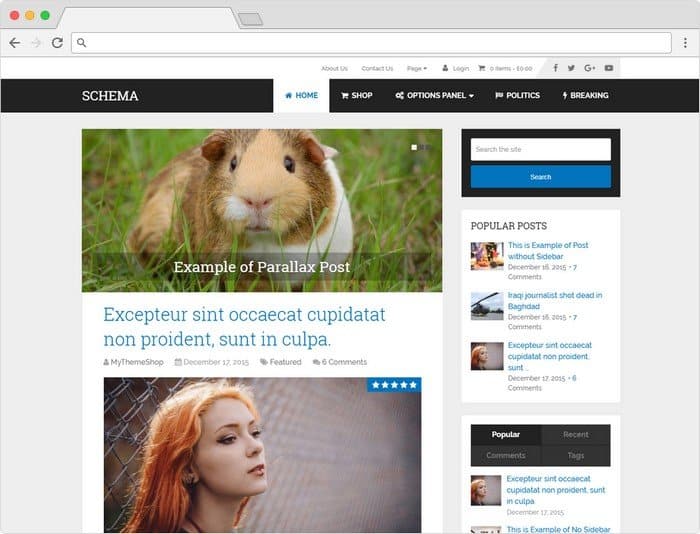 Q2. Schema is very popular with bloggers and affiliate marketers. It has everything you need to rank in 2018 and beyond. Schema theme has proved to be rock-solid with Google algorithm changes. It has a very simple and clean code which makes it SEO friendly.
Thanks to Bhanu from MyThemeShop.
TemplateMonster
Q1. Monstroid2 – An evolutionary path of Monstroid2 has started a few years ago. Everything started when no one was familiar with such a thing as a multipurpose template. It is completely different nowadays. As time went on, things began to change. One day, TemplateMonster decided to explode a bomb called Monstroid. Nowadays it has emerged into an updated Monstroid2 that is ready to bring a revolution into the digital world.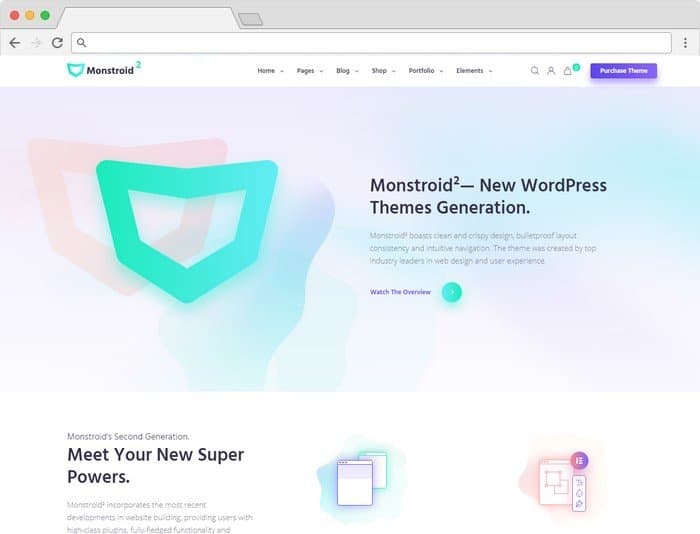 Q2. It is possible to speak about this multipurpose ready-made template for hours and hours. We are going to briefly outline its main features that are just impossible to miss.
Modular Functionality: The real magic starts – you guess – with an activation of the Magic Button. When you click on it, you will get access to a marvelous collection of pre-styled sections and pages.
An Impressive Set of JetPlugins: JetPlugins has already captured the attention of various web-developers. All of them come together with exclusive modules that assist in adding different elements to every single website.
Skins Update on a Weekly Basis: There are lots of professionally-looking skins already included in Monstroid2. All of them has bright and attention-grabbing designs that are devoted to a wide range of purposes.
Thanks to Lana from TemplateMonster.
Themify
Q1. Our best selling theme is Themify Ultra. Ultra is the most powerful and flexible WordPress theme created by Themify, making it easy to create any site quickly and beautifully (and responsive, of course). Take full control of your theme design from header to footer. It is a "must-have" theme for designers and developers.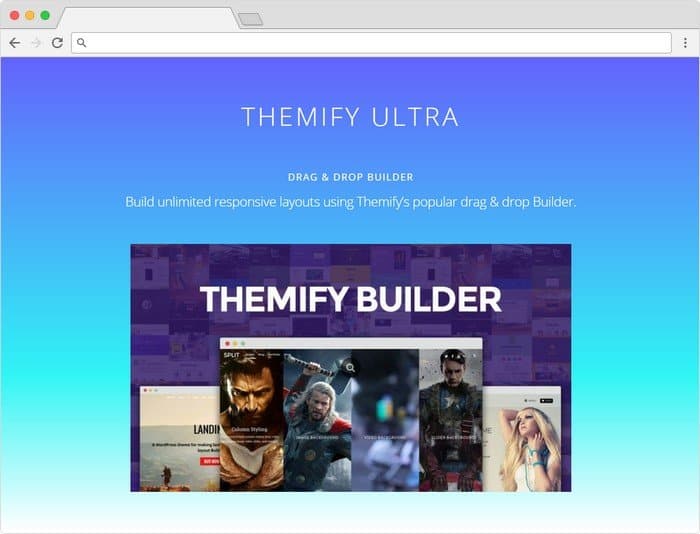 Q2. Ultra comes with Themify Builder in the theme, so users can install demo content without having to install a bunch of third-party plugins. It is easy to use and the theme is very flexible in term of layouts. It can build any kind of sites out of the box. The design is very simple which makes it easy to customize. The skins and pre-made demos in Ultra are very unique that is tailored to the skin (a type of site).
Thanks to Jenny from Themify.
Anariel Design
Q1. Maisha charity WordPress theme is our best selling theme in 2018 and has been for a couple of years now. It is inspired by the Virunga documentary, a true story of people risking their lives to build a better future in the Congo. It comes packed with all the features a non-profit or charity website needs.
There is a lot of clean space to accommodate your content and make communicating your messages a breeze. There are powerful donation options as well as extensive customization options – all in a professionally designed and easy to use package.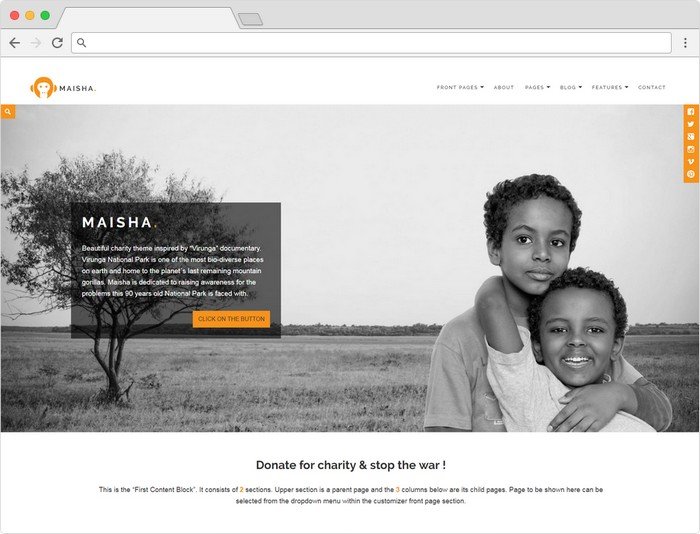 Q2. Maisha is a good mix of clean modern design, specific charity oriented functionality and ease of use. It is not too complex to be overwhelming nor is too basic to lack required functionality. Simply put, the theme is well balanced which is not always easy to achieve. It also has a story behind it that, I think, many people, especially people involved with charities can relate to.
Thanks to Marko from Anariel Design.
CSSIgniter
Q1. Olsen is a fashion blogging theme that simply doesn't get in the way. Its minimal layout and flexible Customizer options give both experienced and non-experienced users the opportunity to create a beautiful WordPress blog and focus on what really matters their content.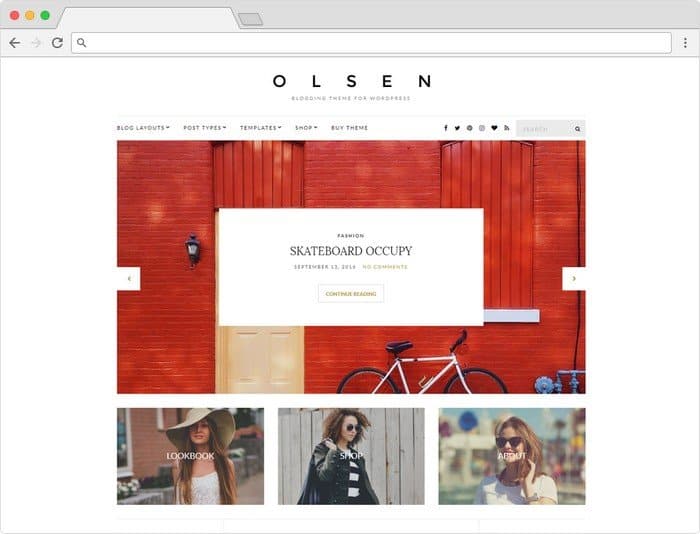 Q2. With countless blogging themes available out there, we decided to focus on a very specific but also very popular niche, fashion bloggers. While Olsen can be used for any kind of blog, it provides those little options/features that are must-haves. WooCommerce support has also played a crucial role in Olsen's popularity over the years.
Thanks to Gerasimos from CSSIgniter.
MH Themes
Q1. MH Magazine is one of our most popular WordPress Theme. It is a very flexible theme. It was launched in 2013 and has since then been maintained, updated and supported throughout the years. MH Magazine is a perfect and suitable theme for online magazines, news sites, and blogs. MH Magazine is used on more than 100k websites.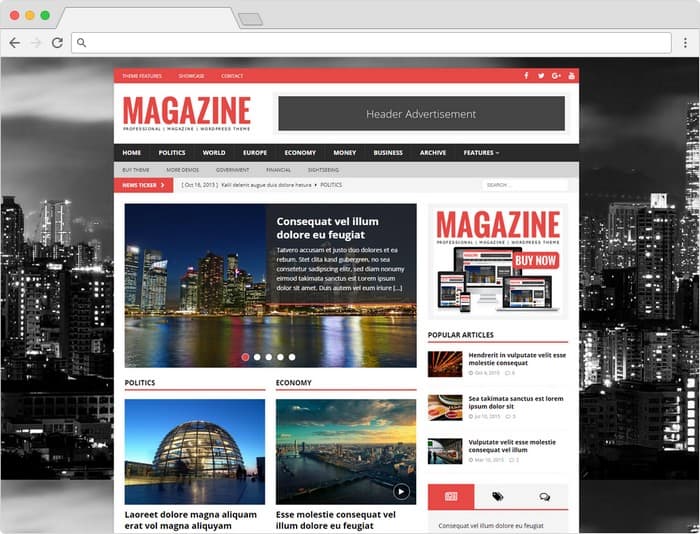 Q2. MH Magazine has been available for several years and is a popular and reliable solution for all kind of websites. We from MH Themes do not release new themes every month. We focus on our existing products and keep them up-to-date. Our philosophy is – quality over quantity.
Thanks to Michael from MH Themes.
AccessPress Themes
Q1. AccessPress Parallax PRO is a beautiful WordPress theme with Parallax design/effects. Parallax design has become popular and is being adopted because – 3D effects are possible with it, you can add some sphere to your product, it is the best way of storytelling, you can draw your visitors in, it is interactive, engaging, makes your visitors curious, fun, surprise, effective to trigger action, invite your visitors in great Call to Action, great conversion rates and many more. Since parallax is popular why not give your WordPress website a parallax effect!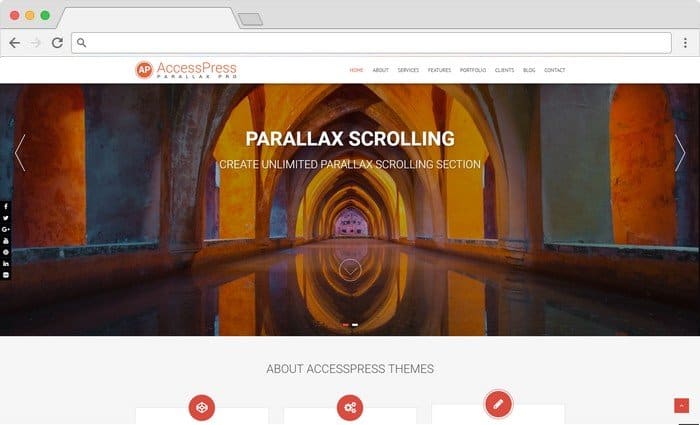 Q2. AccessPress Parallax Pro, our best selling WordPress theme is so popular because of the following powerful features of the theme :
Multi-layer, smooth parallax that adds interaction on your website.
Suitable for multiple purposes – travel, corporate, portfolio, photography, green thinking, nature, health, small biz, personal, any other creative and minimalistic style website.
Allows you to build your page layout by using a drag & drop page builder.
Includes 13+ widgets.
11+ shortcodes.
Easily lets you build a multilingual site with Polylang Free Plugin.
Thanks to Shraddha from AccessPress Themes.
Catch Themes
Q1. Audioman Pro is a well-designed, modern and Trendy Premium Music WordPress Theme built for musicians and bands that focus on promoting their music and events. The theme is very easy to use and provide you with amazing musical features helping you build a complete and custom music website right away.
The homepage is dominated by your music logo, tagline, and an amazing header media option where you can choose an image or a video for your header. With features like events, featured video, font family options, gallery, header top playlist, hero content, playlist, portfolio, section sorter, team, testimonials, WPML ready, WooCommerce integration, and more give you plenty of customizing power.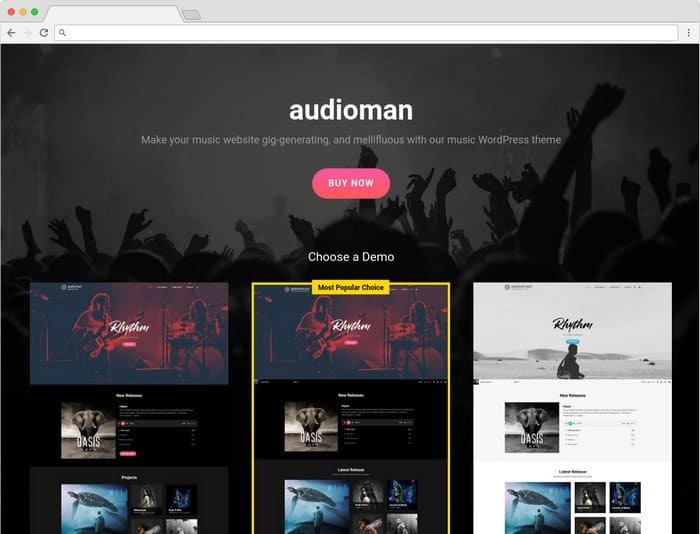 Q2. It's because of simplicity and niche focused theme for the music industry. This year, we have been focusing on the Music industry.
Thanks to Sangeeta from Catch Themes.
PixelEmu
Q1. The best selling on PixelEmu.com is School WCAG and ADA compliant WordPress theme. Besides the standard features like presenting school info, news, events this multipurpose WordPress theme follows WCAG and ADA standards with adjustments for people with different disabilities which is required by law in many countries nowadays.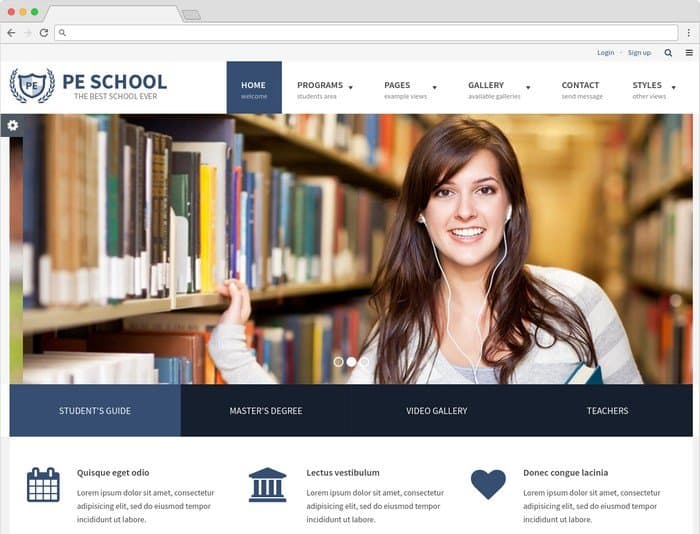 Q2. This accessible WordPress theme is often used for business websites as well. The great thing is that theme is very flexible with all its customizing features, which makes it perfect to build corporate websites with WCAG and ADA adjustments.
Thanks to Izabela from PixelEmu.
WPZOOM
Q1. Inspiro is a hugely flexible WordPress theme. The theme is packed with many video-related features including a fullscreen slideshow that supports YouTube, Vimeo & self-hosted videos, Beaver Builder integration and custom templates for it, a gallery module to create beautiful portfolio pages and WooCommerce integration.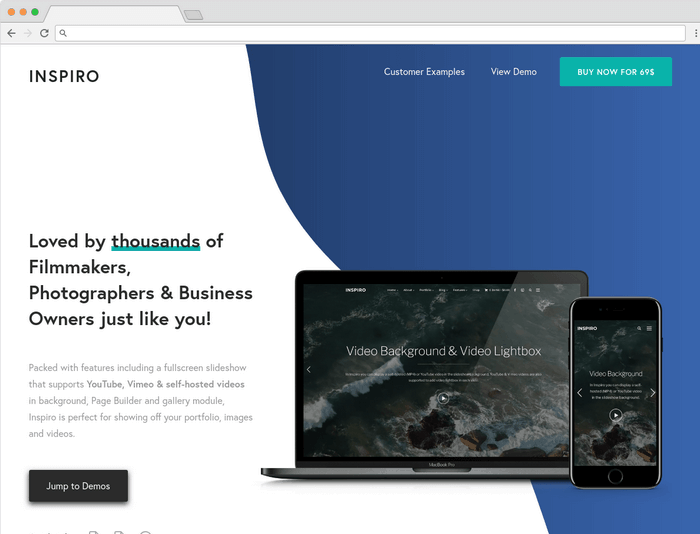 Q2. A few years ago we noticed that this theme is too good to be just another theme in our gallery of 40+ themes, so we decided to focus more on improving it and pushing new updates on a regular basis. In this way, people noticed that this theme has a bright future and they can build their websites using it without worrying that it will disappear in a year or so.
It's a common practice in the WordPress theme industry to build themes and forget about updating them with new features, so in just a year or two people will start looking for a new theme. However, with Inspiro, things are different and people don't see any need to switch to a different theme as we push major updates every few months.
Thanks to Pavel from WPZOOM.
Bluchic
Q1. Our best selling theme for 2018 is the Maggie theme, the most daring, powerful, and purposeful WordPress theme we've ever created. Dare I say, it's our most favorite one yet?! Shh, don't tell our other themes! Maggie theme is perfect for both service-based business owners and online shop owners (and even bloggers too!).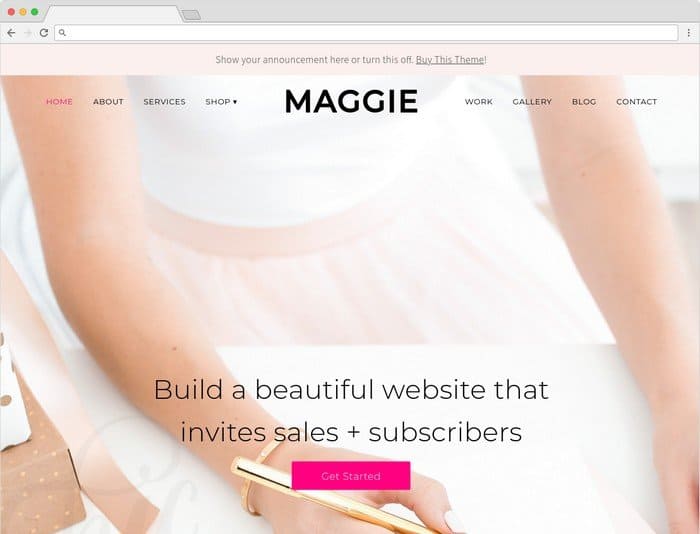 Q2. The Maggie theme is so popular among female entrepreneurs because it beautifully guides their audience and site visitors into funnels. Our customers are gushing over the homepage hero image and CTA, follows by opt-in form section. As we work our way further down the homepage, you'll see a 3-column widget that helps guide your website visitors to three of the main offerings you'd like them to learn more about, whether it's paid service or lead magnet.
The theme also works with WooCommerce so you can get an online shop up and running in no time! To sum it up, the Maggie theme is flexible enough for the WordPress Wonder Woman and simple enough for the "non-techy" WordPress newbie to building a website that brings your vision to life.
Thanks to Kathie from Bluchic.
Organized Themes
Q1. Our best selling WordPress theme for 2018 was Elite. It sold quite a lot on organizedthemes.com and on Creative Market. Elite is a WordPress theme for many types of businesses and organizations. It can be used for ecommerce as it comes WooCommerce-ready. It can also be used for nonprofits as it has been recently. I also see it being used for art gallery shops.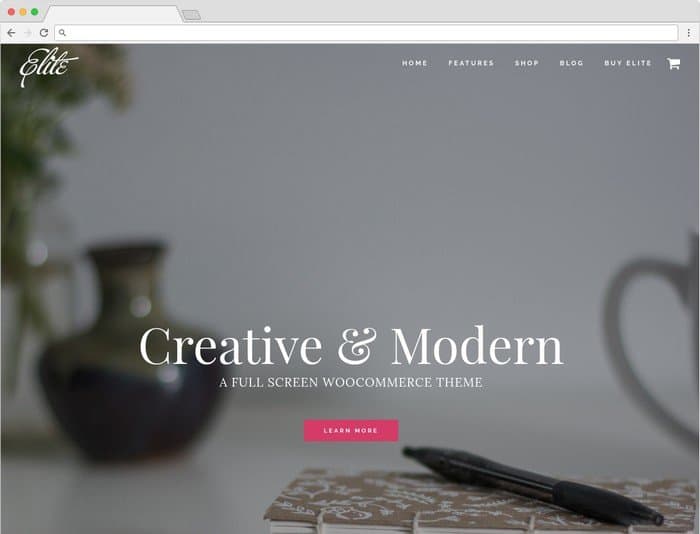 Q2. I believe its modern, sleek look captivated the eyes of our clients. It is updated regularly with bugs fixed and new features added. It has a nice staff page, testimonials at in the footer, elegant hero gallery, full-screen hero video, parallax, and many theme options. I believe the bulk of those makes up a solid, attractive WordPress theme.
Thanks to Ramsey from Organized Themes.
ProteusThemes
Q1. WoonderShop – Ideal WooCommerce theme for e-commerce professionals to whom high conversion rates matter.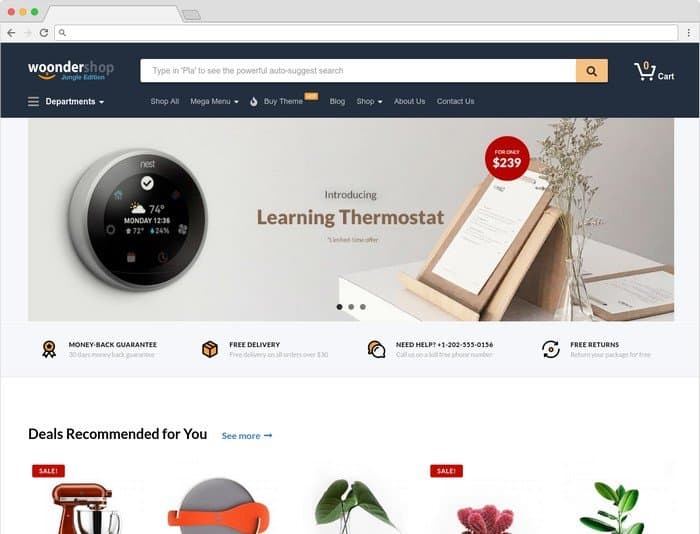 Q2. WoonderShop theme is so popular not only because it is optimized for the highest conversion rates but also because it has a flawless mobile user experience which allows users to shop without any functional friction. On top of that, by purchasing WoonderShop theme, you get three completely different skins for one fair price.
Thanks to Jaka from ProteusThemes.
Premiumcoding
Q1. Anariel is a classy and modern WordPress Fashion Blog for all the Bloggers out there who strive towards minimalism. Anariel WordPress fashion blog theme comes pre-built with a selection of 6 unique layouts for your blog and homepage needs. You can select your blog layouts with sidebars, or full-width layouts — both layouts include featured posts and about widgets underneath the menu navigation.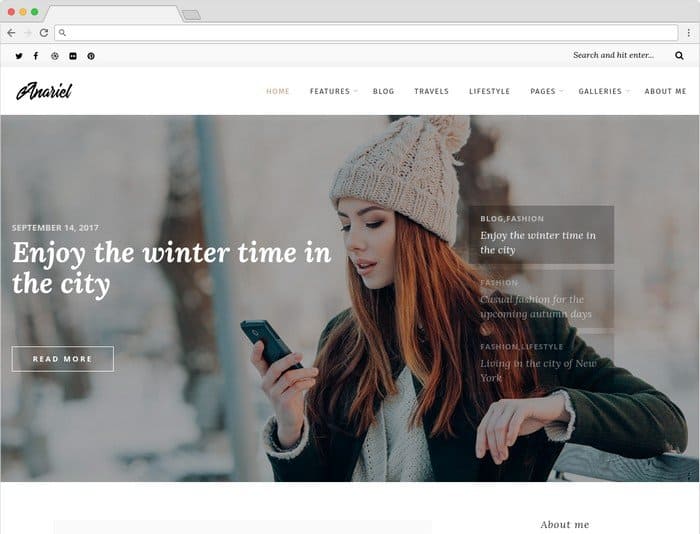 Q2. I think it is selling well is because it is a modern WordPress blog, but it has kept the appeal from our previous best seller Everly. The focus is on minimalism with the addition of playful typography (font is Lora). It is a handwritten font which makes the theme more feminine and I think that is why it is so popular among female bloggers.

Thanks to Gljivec from Premiumcoding.
Themeisle
Q1. Hestia is a material design theme built for full compatibility with all of the major page builders. With WordPress 5.0 about to be released Hestia has been refactored to provide a seamless editing experience with the new Gutenberg editor. It is hard coded for flexibility with variable big title layouts, all new blog layouts, and buttons styling.
We include a number of starter sites to help beginners get their site up and running quickly. With the Pro version, you can choose from multiple grid layouts, use a masonry effect, or add infinite scroll to your blog posts. It comes with enhanced WooCommerce compatibility including full shortcode integration sitewide, pagination options, and hover styles for product pages.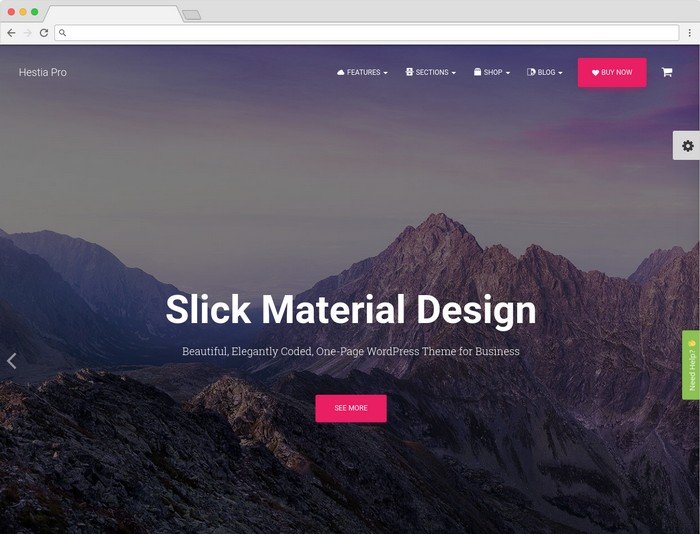 Q2. We were lucky enough to be included as one of Elementor's recommended themes for page builders. This was pretty exciting for us and showed us that Hestia's drag and drop compatibility was a real winner with people. All through the development process, we worked to provide a truly multi-purpose theme that has something for businesses, creatives, and eCommerce sites.
We committed to providing an awesome user experience and offered new features with major updates. Essentially, we wanted to give users more control of the look and feel of their website. We also respected users and maintained a regular update schedule to ensure it was clean and functioning.
Thanks to Chris from Themeisle.
ThemeGrill
Q1. Spacious is a WordPress business theme with a very beautiful design. It is very easy to customize and use due to its user-friendly interface. You can also use it for various other purposes like a portfolio, blogging, agency, and many more. It has a lot of features and elements that can be useful to create almost any type of websites. It is also one of the most popular business themes with over 70,000 active installs. This number is also growing very rapidly.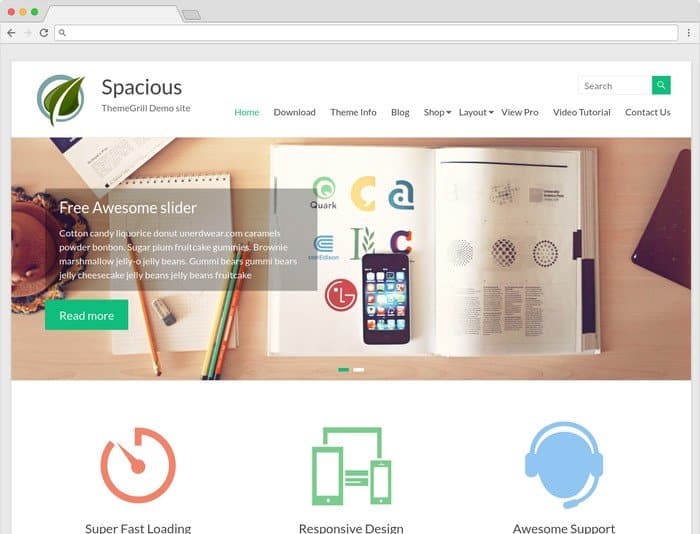 Q2. Spacious has a well-dedicated business template that can suit any type of business website. It can be used for websites from small business to large corporate agencies with the help of just a few tweaks. This theme also features 12+ widgets areas along with more than 5 custom widgets which can really boost the functionality of the websites.
Furthermore, it also features a pricing widget. This widget can be used to showcase the pricing plans of the business in the website even better. A lot of time can also be saved since you don't need to search and add an external plugin for the pricing table.
Thanks to Samia from ThemeGrill.
aThemes
Q1. Sydney Pro is still our best-selling WordPress theme. It's a business WordPress theme that helps all kinds of businesses create effective web presences no matter what kind of work they do. Beyond offering plenty of customization options in the form of custom widgets, page templates, 5 different layouts, and lots of detailed WordPress Customizer controls, Sydney Pro is also fully compatible with WooCommerce.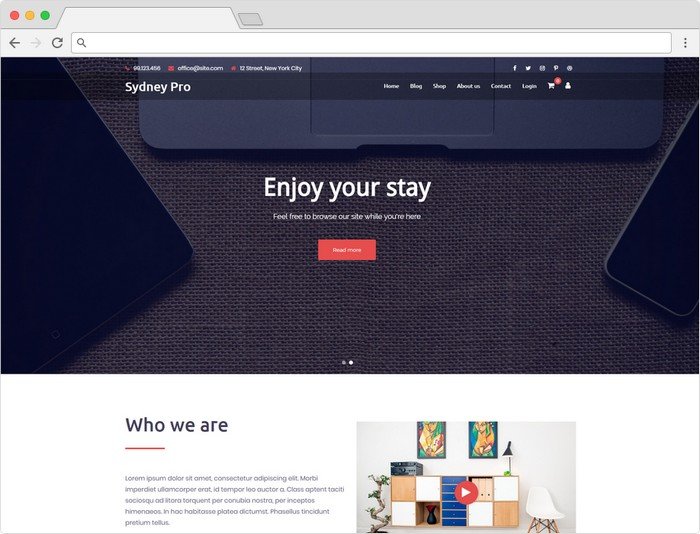 Q2. Thousands of websites use Sydney Pro because it does a great job of blending ease of use with flexibility. It's easy for casual users to work with because of its Customizer controls, Elementor integration, custom widgets, etc. But it's also still flexible enough for developers because it's easy to customize and extend as needed.
Thanks to Charlie from aThemes.
Station Seven
Q1. Without a doubt, Analogue has been our best selling theme of 2018, and with good reason! The design is pure minimalism, putting your content front and center while still looking absolutely gorgeous.
Designed specifically for influencers and infopreneurs, it includes so many great features you need to kill it online (like integrated WooCommerce design, multiple blog and slider layouts, and a full-featured Customizer), without any fluff or bloat to slow you down.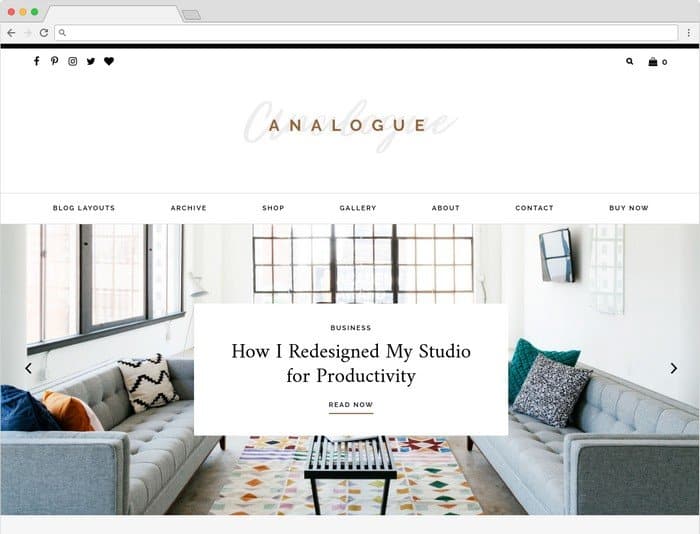 Q2. The rise of the influencer is more than just a fad, it's a modern day reality. Analogue allows anyone with a story to tell create an on-trend, yet professional online presence without the struggles of hiring a designer/developer.
Looking legit online has never been easier, thanks to Analogue!
Thanks to Mike from Station Seven.
ThemeFuse
Q1. We sell over 50 premium WordPress themes on ThemeFuse.com, but our best and most popular one is called The CORE. The theme comes with 25 website examples created by us for different niches that can be used to start creating client websites. It also comes with a bunch of features like Woo Commerce integration, a demo content integration, a visual page builder and it's responsive & retina ready just to name a few.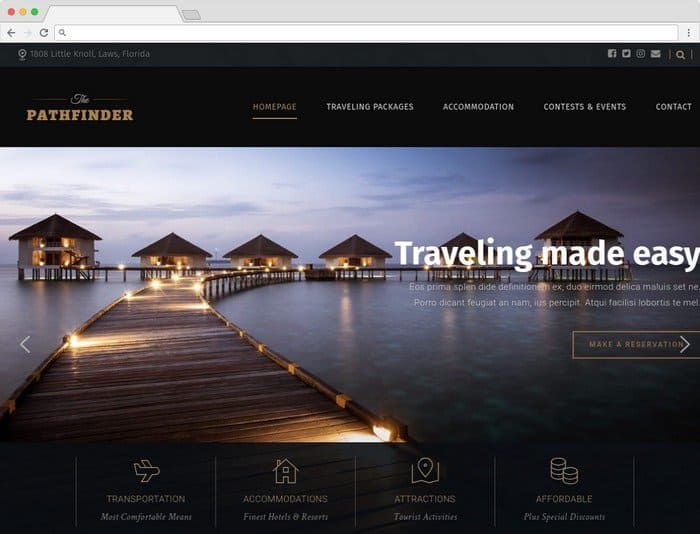 Q2. The CORE uses one of the best visual editors around, it's called Brizy, you don't have to know 1 line of code to edit and create new pages for your client's websites. It's easy, fast and a pure joy to use.
Thanks to Dimi from ThemeFuse.
Weblizar
Q1. Enigma – A WordPress theme with responsive and flexible light-weighted WooCommerce theme built by using core WordPress functions (BOOTSTRAP CSS framework) that works on All leading web browsers whether its mobile device or any other this makes it fast, simple and easy to customize! It has a promising design and powerful features with page layouts and sidebar widget that let your websites easy to design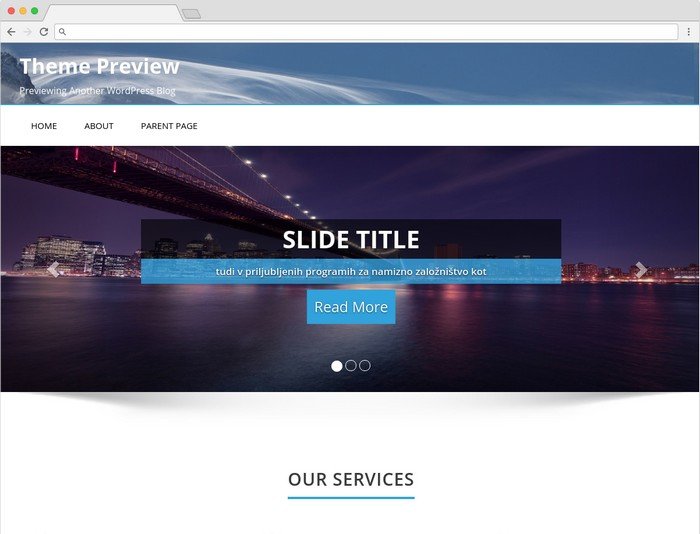 Q2. The Look and the design, Easy to use and easy to customize.
Thanks to Weblizar.
SKT Themes
Q1. Our best selling WordPress theme of 2018 is Business Consulting. It is designed with the encompassing of enthralling visuals and all prerequisite features and functionalities required by modern websites. You can see arduous efforts of our potent designers in the aesthetic design of the theme. You can also try this theme and can design your own website with convenience.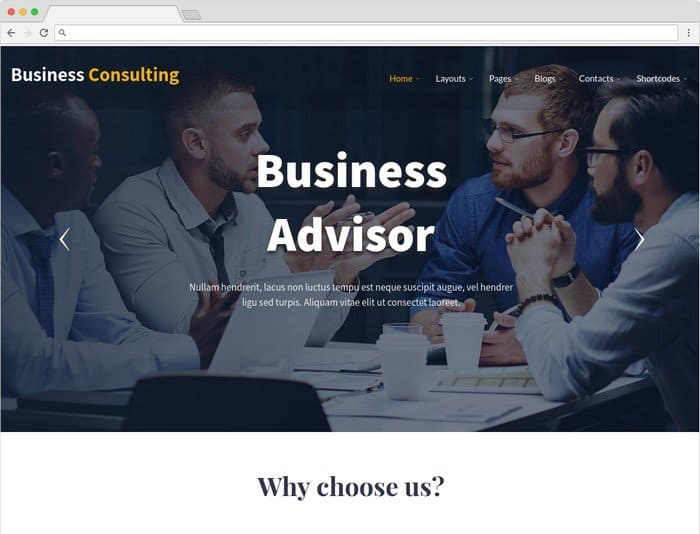 Q2. As per our opinion, people want just an impeccable theme when it comes to design their professional website. As it will like an investment in future popularity of their products or services and eventually their company or business. That is the reason for the popularity of our Business Consulting theme, it is just beyond perfect. Except for providing you with all the features, it is designed with a user-friendly and customizable interface.
Thanks to Shri from SKT Themes.
Restored 316
Q1. Captivating Theme – You work hard creating your best ideas to share with others. We believe your theme should attract the right people, hold their interest, and inspire them to create too! Captivating is designed for the blogger who wants to showcase their work and capture reader's interest so they want to come back for more. This theme was developed with blogger's needs in mind, featuring SEO benefits, ads, and affiliate networks.
Q2. Captivating was built with every blogger need at the forefront of our minds. It includes ample ad space, styled for WooCommerce, wprecipe, Amazon affiliates, and so many more features that every blogger typically needs. Captivating became our top seller because we built in everything and took the headache of having to accomplish all those things on their own so they can focus on their content first and foremost.
Thanks to Lauren from Restored 316.
GretaThemes
Q1. TheFour is a modern and clean business theme. It's easy to set up and has several options for you to customize the look and feel. Built especially for business websites, it has various modules that are thoroughly considered to fit various businesses.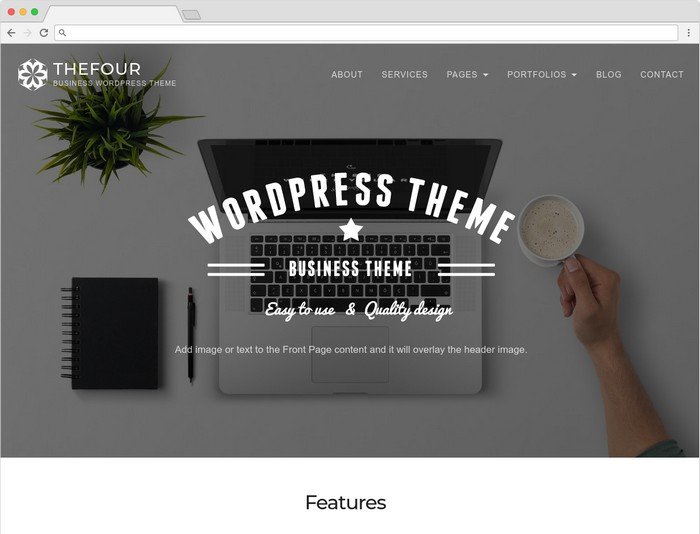 Q2. The first impression of the theme is great. It's also extremely easy to install (and set up to have the exact website like the demo). Besides, it has many customizations for average users.
Thanks to Anh from GretaThemes.
Pixelgrade
Q1. The answer to this question really depends on how we approach it since we're selling on multiple marketplaces, but for the sake of keeping it short, we'll stick to Patch. This magazine-style WordPress theme is both iconic in terms of design thinking, but also because of people's reactions and compliments they received over time. Even though we launched it in 2015, Patch is still a hit among bloggers, publishers, and storytellers of all kinds.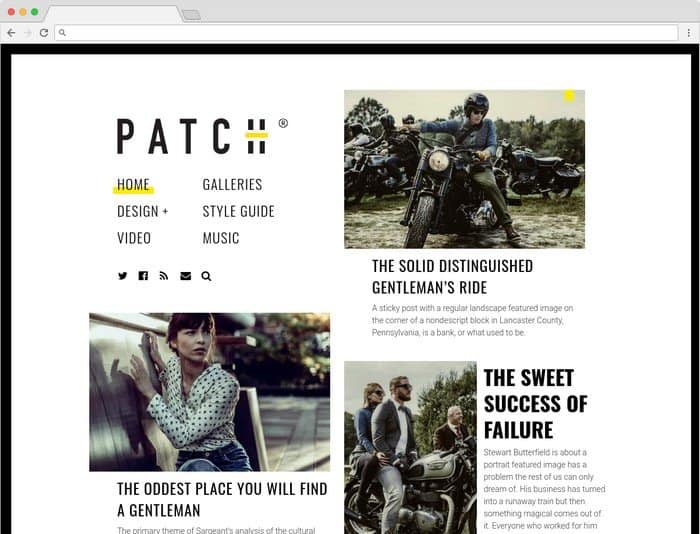 Q2. There are a few strong reasons why Patch is doing great in terms of sales even today, after almost four years since we put it out there. However, the main thing is that it defines our approach in terms of design: to solve real digital problems. For Patch, we built a stable structure which shapes the layout around the content and highlights it in a beautiful yet memorable way. Whether you write short stories or long‐forms, the result will be unordinary.
Another reason why Patch is popular lies in how creatives around the world use it to showcase not only their work but also their personality and deepest mantras. Every single customer who uses this theme makes a lovely impression and creates a mood around their website.
Thanks to Vlad from Pixelgrade.
Mystery Themes
Q1. Our best-selling WordPress theme is News Portal Pro. News Portal Pro is the ultimate magazine WordPress theme which is suitable for newspaper and online magazine. It completely built on Customizer to create a website, fully responsive and optimized for all mobile devices such as iPad, iPhone, Android, and Windows Phone. It is easy to use and fully WooCommerce compatible to set up your online store.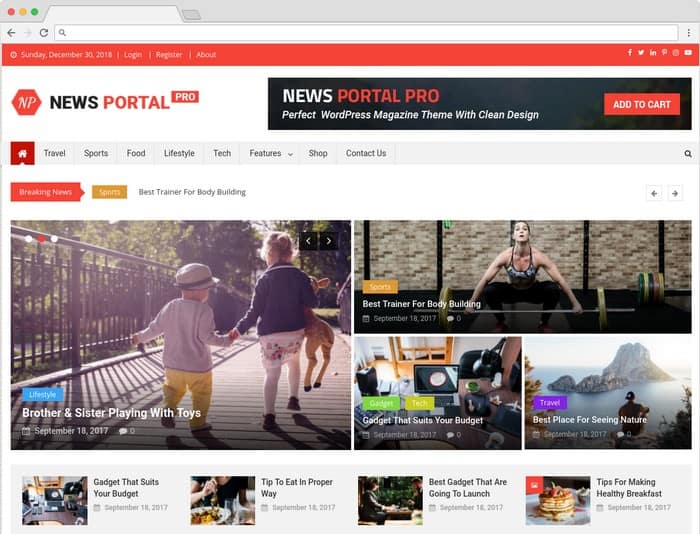 Q2. News Portal Pro is a popular magazine WordPress theme because of its top-notch theme support and the perfect magazine look. The theme comes with the creative design and powerful features such as Unlimited Color & Category Color Option, WooCommerce Compatible, 12+ widgets with multiple layouts and many other options.
Thanks to Alena from Mystery Themes.
SuperbThemes
Q1. Our best selling theme of 2018 is Minimalistblogger, it's a simple and clean WordPress theme which looks beautiful out-of-box and requires no effort to set up.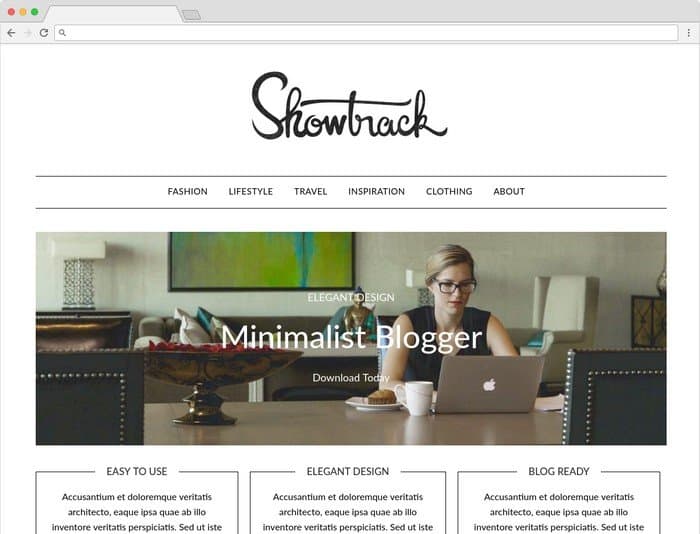 Q2. There's is, of course, many reasons for why a theme succeed or fail, we believe that Minimalistblogger turned out so popular because we made a minimal & unique design, it's only focused around the content, there is no funky colors or flashy elements.
The theme is very easy to set up, if you switch to the theme from most other themes, your website will look finished and ready to go, it collects all the settings you've had previously and try to use them in the theme. Beside that the theme is very focused on making your website load as quickly as possible and have all possible on-page SEO factors included.
We discovered that multiple of our customers are 60-80 years old, they haven't had the same chance to grow up with technology as young people, we try to make sure that someone at any age can set up design & run a website successfully without any struggles. We believe that's one of the main reasons why it's become so popular.
Thanks to SuperbThemes.
Viva Themes
Q1. Blanche is a clean and professional WordPress theme that will make your website stand out from the crowd. Packed with features and with its modern design will enable you to create your eCommerce or portfolio website very quickly. Blanche comes with a powerful Home Page template that enables you to display featured content while keeping the clean look.
In the front page header, you can embed a YouTube video or randomly display header images using the custom header feature. If you're looking to sell your products online, Blanche integrates seamlessly with WooCommerce. With a clean layout and beautiful typography, the visitor to your website will focus easily on your products.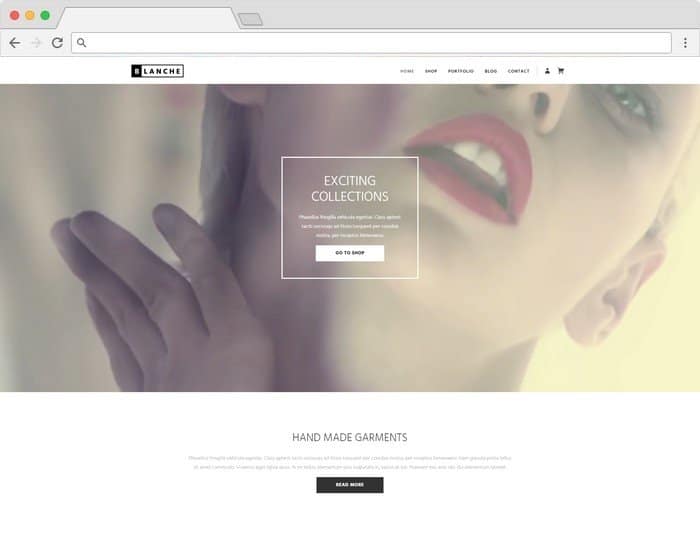 Q2. Clean beautiful design packed with functionalities.
Thanks to Edy from Viva Themes.
Themes Kingdom
Q1. Our best-selling WordPress theme for 2018 is no other than Eris, a theme built for portfolio sites and blogs. Eris is a mix of elegance and style, with a timeless yet contemporary design. It's flexible, reliable and responsive. Eris is definitely a user-friendly classic every blogger enjoys playing with.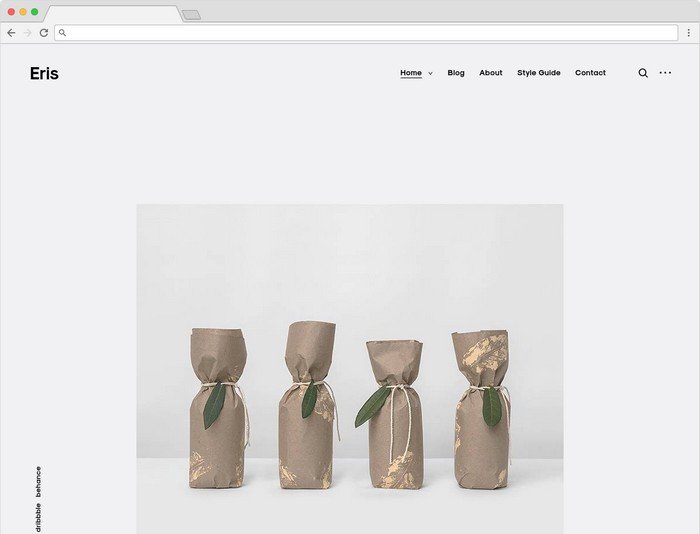 Q2. Eris is so popular because a user can create a well-designed site without lifting a finger. However, its most significant advantage comes from the fact that it is highly customizable ー it has two menus, three portfolio layouts, a hidden sidebar, and custom widgets.
If you check the theme's demo, you'll see that we put a lot of attention into details and that is why Eris is the perfect combination of beauty and professionalism.
Thanks to Sinisa from Themes Kingdom.
Wow Themes
Q1. The best selling theme at wowthemes.net this year was for sure Mediumish. Mediumish is a blogging/magazine WordPress theme with a similar look & feel to Medium's great simple, modern, beautiful design. Built with Bootstrap's strong CSS framework & Kirki Live Customizer WP plugin, Mediumish is also Gutenberg & WordPress 5.0 ready, so users can enjoy the new editor at its full capacity. Among its great features, a special mention is the "guest post" feature which allows anyone to contribute to your blog. Authors have their own profile & posts, something not too often seen in WordPress themes.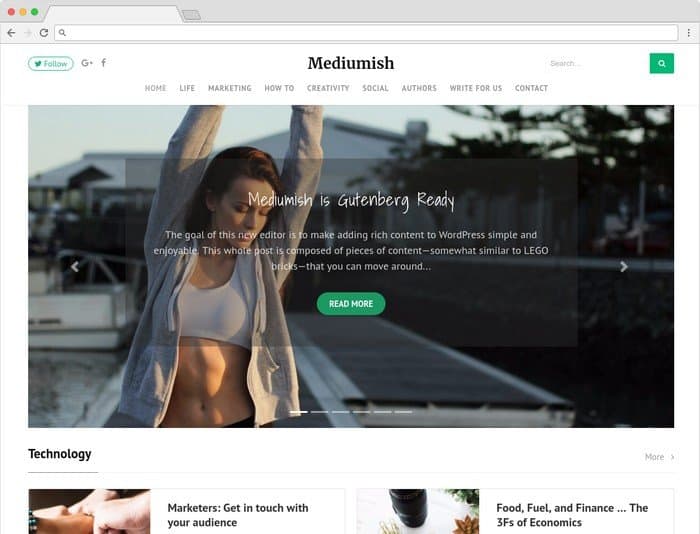 Q2. I believe the reason Mediumish theme is so popular is its aesthetics. Simple with a minimalist layout, stripped of colors, textures, shapes, animations, yet so beautifully crafted that you want to stick around forever. I've noticed that bloggers who primarily focus on content without giving up the looks are the ones who choose it mostly. Mediumish is also very easy to configure. In a saturated era of super mega themes with thousands of options, Mediumish is designed to get you up and running and fully functional in no longer than five minutes. Clean, lean and developed with "decisions, not options" philosophy in mind.
Thanks to Sal from Wow Themes.
7Theme
Q1. I AM is the most sold Theme at 7Theme. It's a multi-concept WordPress Theme for small companies and sole traders. It offers you the ability to customize your website just how you wish to via numerous page templates. Because of the theme flexibility, it may be used for a lot of different businesses. We present 16 different ready-made designs, so with just some clicks, your website will be ready. Additionally, it comes with full support for WooCommerce.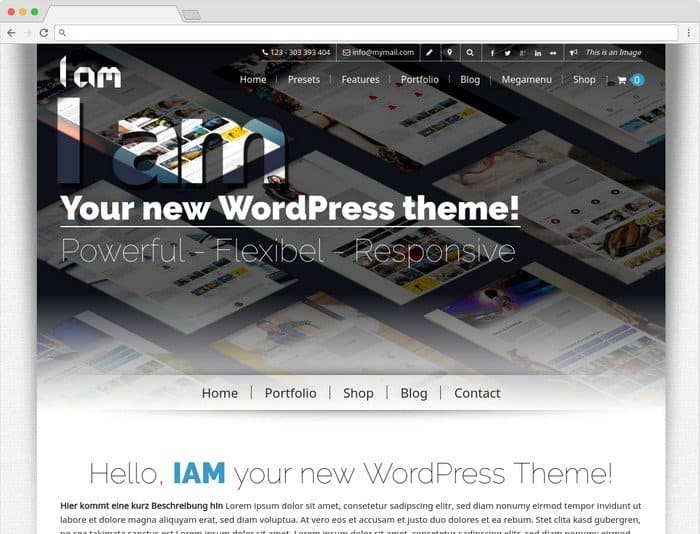 Q2. Most buyers praise the I AM theme regarding the endless possibilities this theme offers and the very easy installation of it. Most customers have managed to launch their website within a day. Also, the clean and accessible look of the theme is very appealing for the customers.
Thanks to Sandra from 7Theme.
Grace Themes
Q1. Charity Help is a significant, powerful, professional, appealing, smooth, resourceful and responsive Non-profit WordPress theme. Charity Help is a powerful platform for creating unique and effective websites for charity, Non-governmental organization and foundations. It is also best suited for fundraising projects, charitable societies, social and political organizations or any group that require bringing people together to do some great work. It is designed to help you create attracting website that will promote your causes, events and awareness campaign to the global world.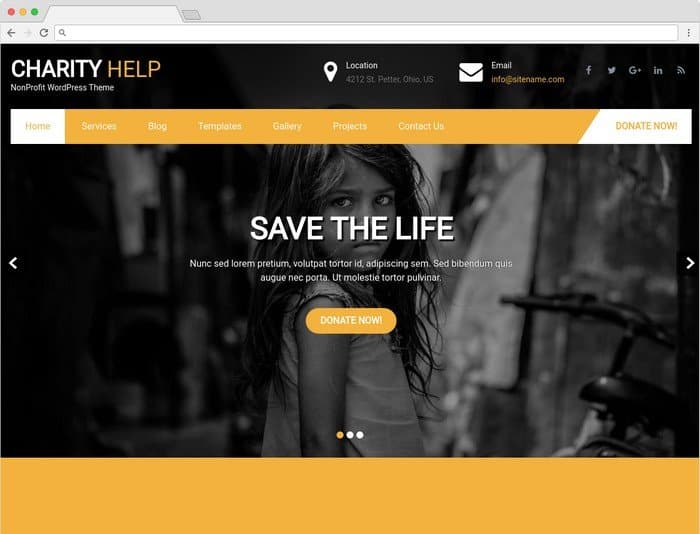 Q2. This theme is very easy to use and configure. Also, it comes with all demo content and images to easily build the website. We have a great line of the user-friendly support team and support documentation.
Thanks to Grace Themes.
Themeum
Q1. Backer – Backer is a multipurpose theme that provides all features for a highly functional Crowdfunding site. The responsive and versatile theme can be used for launching all Crowdfunding sites whether it's for retail, equity or donations.
There are some amazing benefits that Backer offers which makes it the best Crowdfunding theme in the market. For starters, Backer comes with the premium WP Crowdfunding plugin which is a $79 worth plugin. Along with that, Backer is WooCommerce based and allows you to share funds easily. There are options for endless customization and an array of options such as RTL and translation ready properties, 20+ Shortcodes, One Click Demo install and so much more!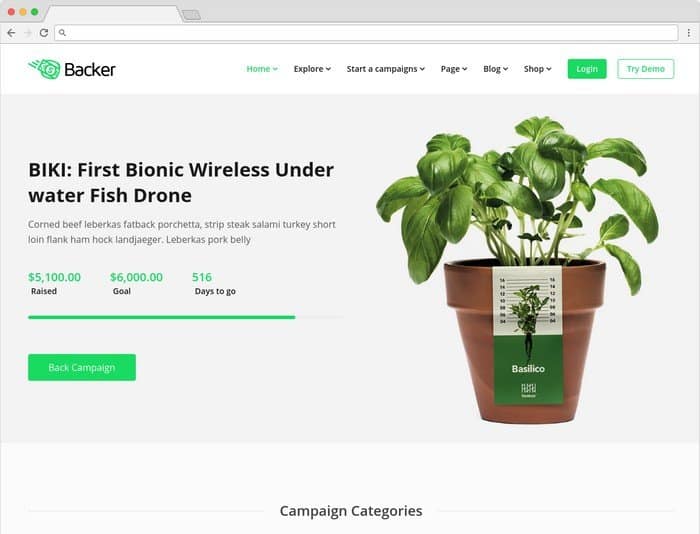 Q2. Backer is the most popular Crowdfunding theme for a number of reasons. All its components are designed to meet every Crowdfunding niche out there. It has two homepage variations, Contact Form 7 and great payment systems integrated into the theme. It supports not only PayPal and Stripe Connect but also Native Wallet. On top of that, it's easy user interface makes sure that even newbies can create a Crowdfunding site without any problems.
Thanks to Themeum.
ShowThemes
Q1. Conference Pro.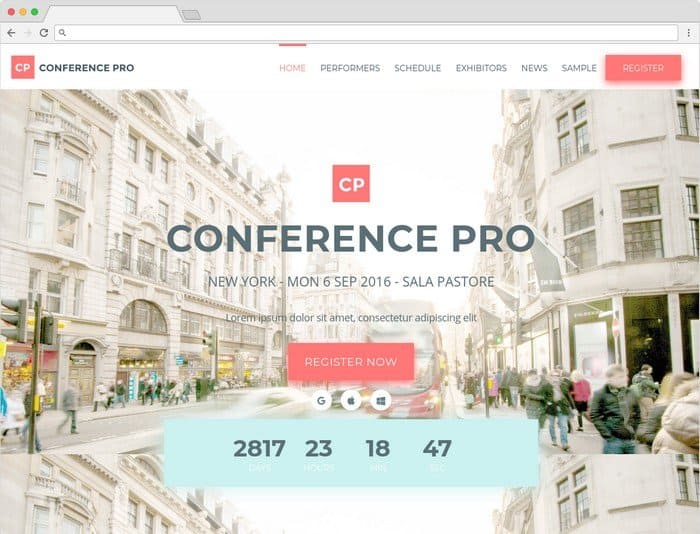 Q2. We believe the reason this one was so popular is that of the modern design and flexibility you get between the design controls as well as the deep integration with popular event plugins.
Thanks to Scott from ShowThemes.
TeslaThemes
Q1. All Themes Package.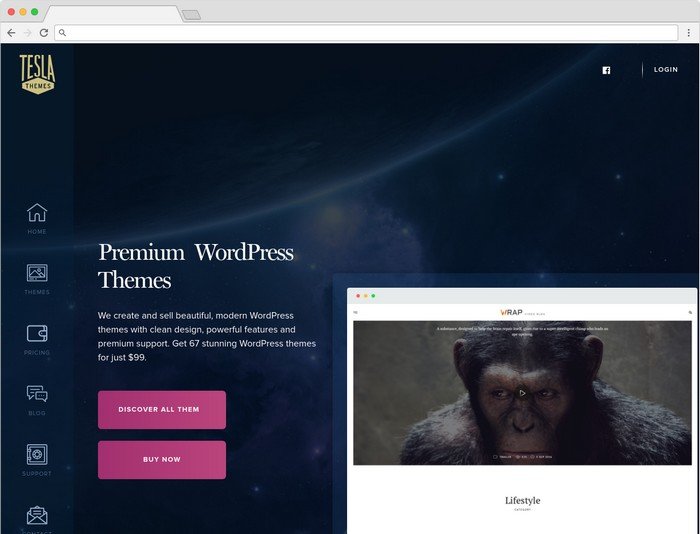 Q2. These days web designers and site owners prefer options, so we're seeing more and more TelsaThemes customers choose for our All Themes Package so they aren't limited to just one theme. They can experiment with different looks and stick with the one they're happiest with.
Thanks to Scott from TeslaThemes.
Best Selling WordPress Themes 2017-2018
To get a clearer overview of which WordPress themes have been the best selling over the years, here  is a table with direct links to the themes.
X – Did not participate.
In Conclusion
Which of these awesome WordPress themes is your favorite?
I would like to thank all WordPress Theme Companies who participated and contributed to this the article. Awesome!
Finally, I wish everyone a Happy New Year.
Where Should We Send

Your WordPress Deals & Discounts?
Subscribe to Our Newsletter and Get Your First Deal Delivered Instant to Your Email Inbox.
Thank you for subscribing.
Something went wrong.