Thriving in the competitive world of online retail in 2021 isn't easy. It's a complex mix of design and style choices, among other things, that center around continuously improving site traffic. And while having a functioning site that sells quality products should, of course, be the core of your focus, you mustn't forget that the aesthetics of your website are important as well. After all, while some say that you shouldn't judge a book by its covers, do you not consistently check the surface of the fruit you eat for signs of rot.
Therefore when it comes to creating an eCommerce website, you should consider what theme you are going to use, how it's going to suit your needs, and how its design will help you promote your brand. And while large corporations have the monetary power to create themes that suit their needs perfectly, new companies may find premade themes to be more suitable. That's why WordPress offers themes with various styles in mind that can help you create the best-suited website for your needs.
So, without further ado, here are the best eCommerce themes for WordPress in 2021.
1. Metro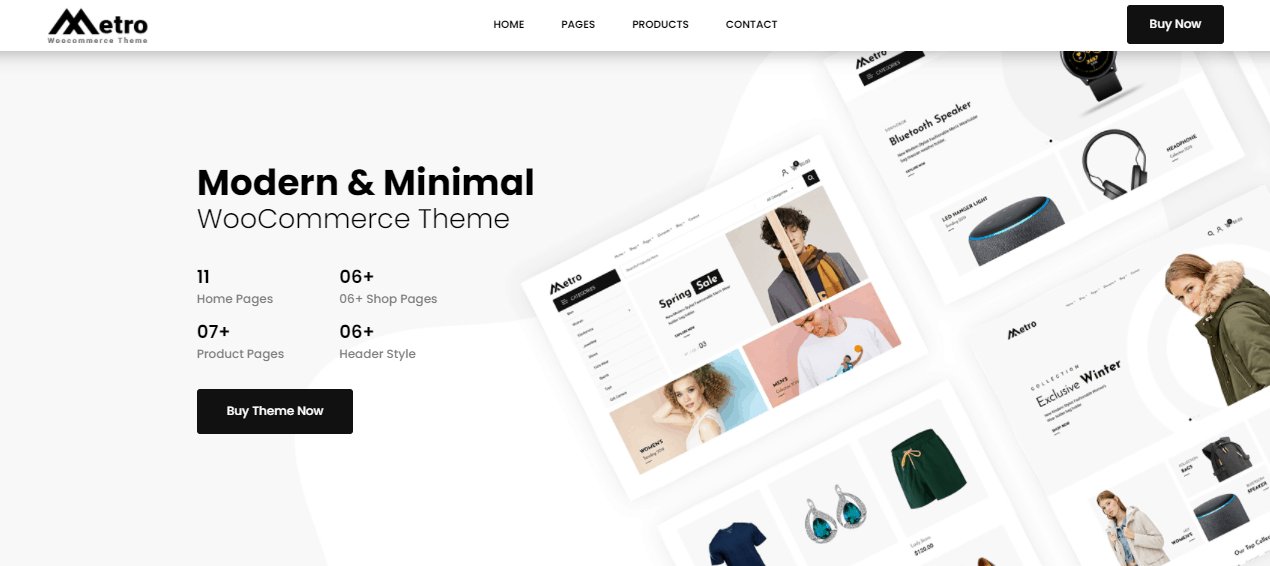 Let's start with one of the best ways to design a website – in a sleek minimalist fashion. With Metro, you'll be able to have an eCommerce website that rivals even the greatest online sellers, at least in the looks department. Metro was created to provide the smoothest customer experience possible. And since it was developed with the help of various premium WordPress and WooCommerce apps, you are also getting a theme that helps the functionality of your website.
Since Metro was designed to be a minimalist theme, its uses are truly limitless. As there are no color or function locks that focus on a certain product type or style, you can apply this theme to virtually anything.
With Metro, you get a wide variety of templates whose function can range from being a single-item page to a luxurious landing page that promotes popular products.
2. Astra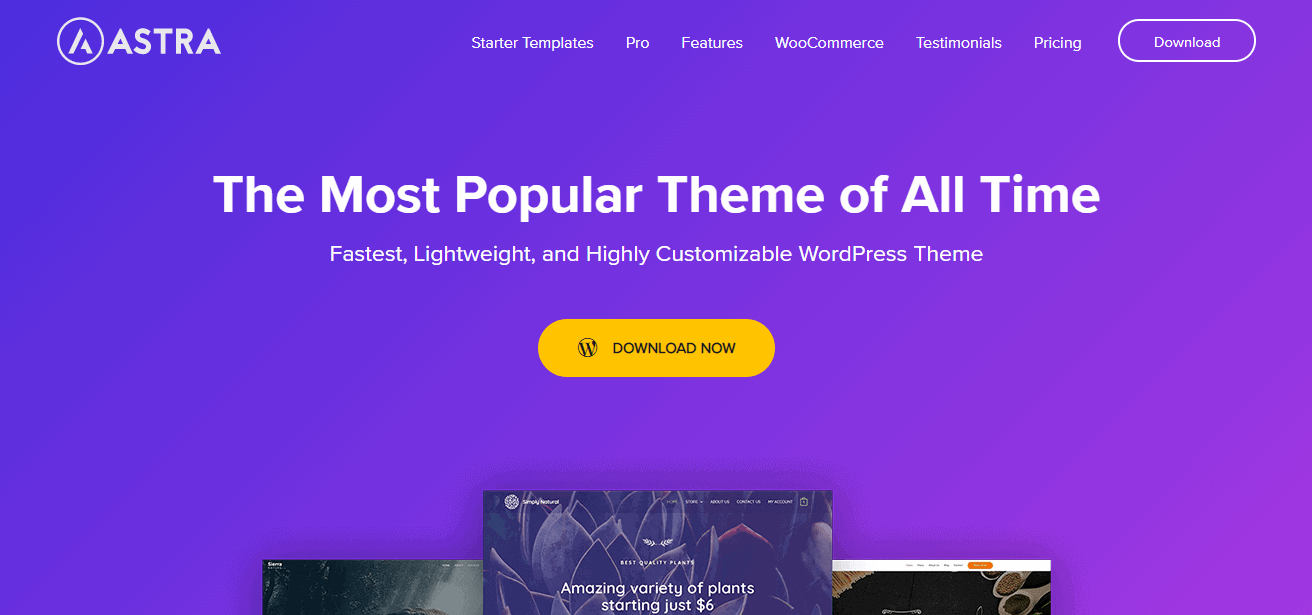 If you're looking for something a bit more popular, look no further than Astra. Currently one of the most downloaded themes for WordPress, it is known as one of the fastest lightweight themes. Not only is it lightning-fast, but with its incredible amount of customizable options, you could also call it one of the most detailed eCommerce themes out there.
Unlike its competition, Astra offers multiple starting points that could be more suited to your niche than having one solid start position that you need to adapt yourself to. And to help newcomers, Astra was designed with SEO in mind so that you can have an easier job optimizing your website after you're done designing it.
With Astra, you'll be able to manage color palettes easily so that they can match your brand. Astra's endless features for editing are what makes it one of the premier WordPress theme choices.
3. Flatsome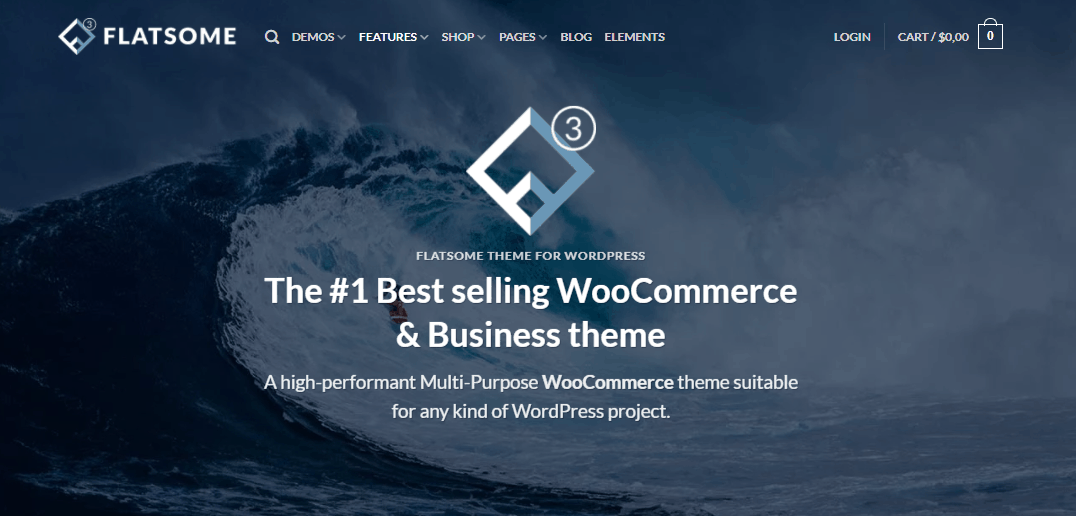 Another great multi-purpose WordPress theme is Flatsome. Its main advantage is the live page builder. Partnered with the frankly astounding number of options, the live (drag-and-drop) page builder creates a perfect theme builder for users who like to tinker with every possible detail of their website. From clothing stores to consulting agencies, Flatsome is suitable for all eCommerce website building processes.
Since it was built to be a completely customizable theme, it comes with a whole range of features and functions that might help you circumvent having tons of tiny addons that might clog your page. Flatsome even has a feature set specifically dedicated to creating eCommerce websites where they offer the best features you'd need.
4. Shopkeeper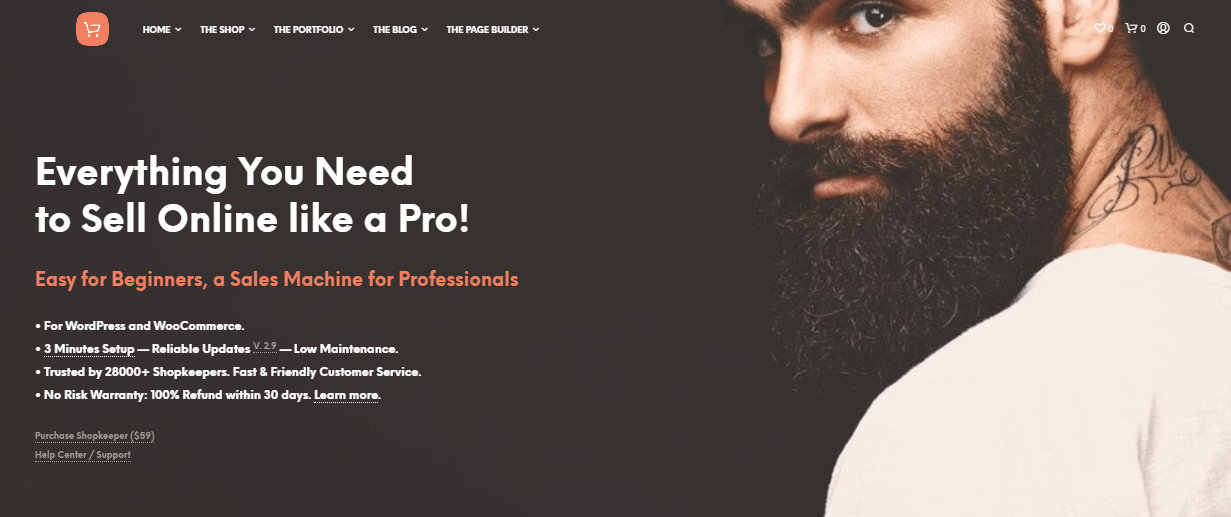 One of the WordPress eCommerce themes that have been taking 2021 by storm is Shopkeeper. Being a rare theme that focuses entirely on eCommerce, its features and style are just the right things a new eCommerce website needs.
As Shopkeeper offers pre-built templates, you can focus on more important things (rather than endlessly tinkering with how the page will look), like what products and content you would like displayed and where. But that doesn't mean that you are limited in your options. Instead, Shopkeeper gives you the ability to edit any element on your website.
One of its best features is definitely the feature that allows you to pick and choose your preferred way of placing products. These little details that Shopkeeper offers can help you in making the best possible website for yourself and your customers.
5. Divi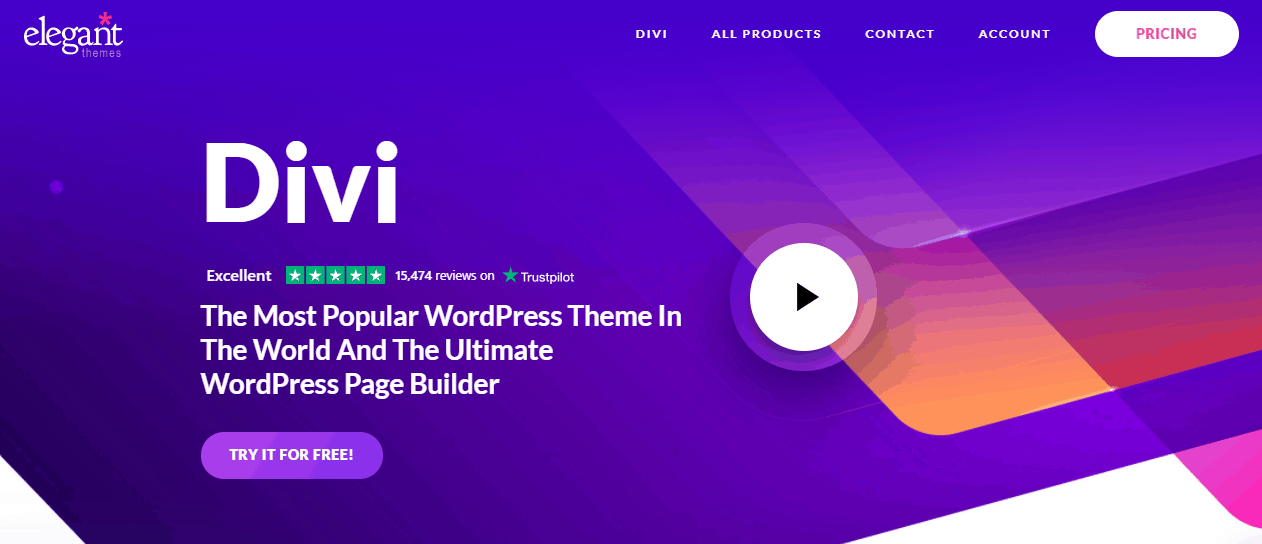 Divi is yet another theme for WordPress that, with its multi practicality, can really dominate a market just due to the fact that virtually anyone can use it. Divi has been rated as one of the best themes when it comes to user experience. Plus, learning how to design with it won't be an issue at all.
With its drag-and-drop style and multiple palette sliders, you'll be able to create websites that can range in a crazy amount of styles, from black and white sleek minimalism to a vibrant and colorful style that attracts younger audiences.
Divi also offers many preset pages that you can import and be done with in just a couple of clicks. All you have to do after is include your brand and products, and you're good to go.
6. OceanWP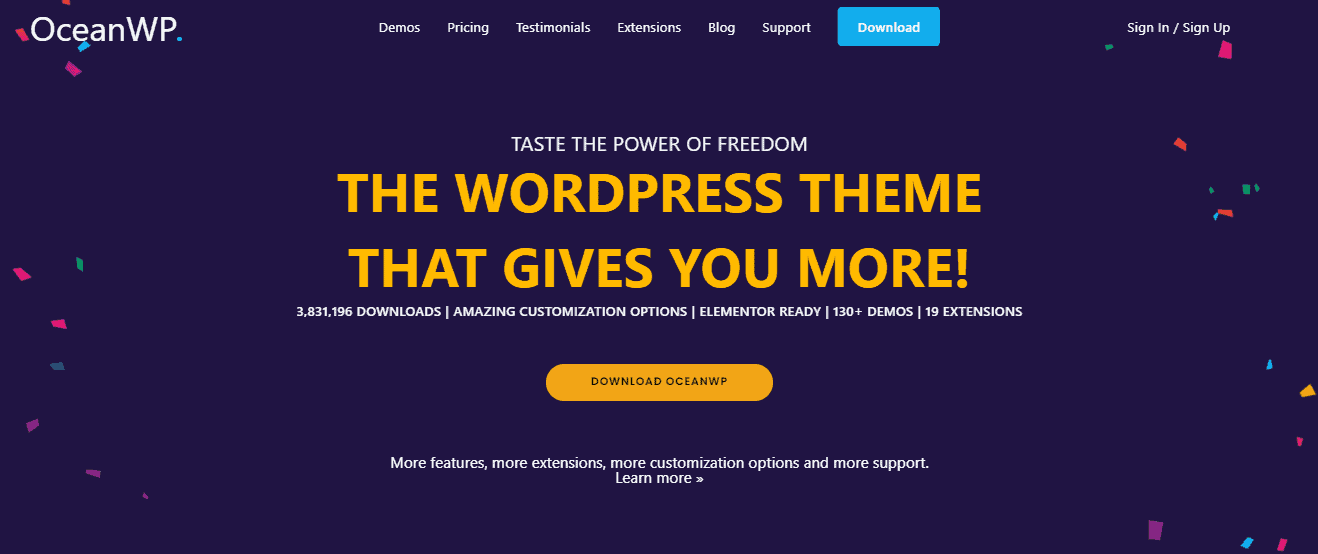 While there are plenty of multi-purpose themes for WordPress, none have a range of pre-made templates like OceanWP. Its templates range from cool and sleek to quirky and fun and can be applied to almost any eCommerce niche out there.
The theme comes jam-packed with extra features, cart and bookmark pop-ups that can help your customers return to your page, and support for numerous additional addons in case you don't find OceanWP's satisfactory.
The theme was created to cater to as many needs as possible while at the same time not be rigid like so many themes before it. OceanWP is quite a rare theme because, as a multi-purpose theme, it offers loads of features for eCommerce creators and their future websites.
7. The Hanger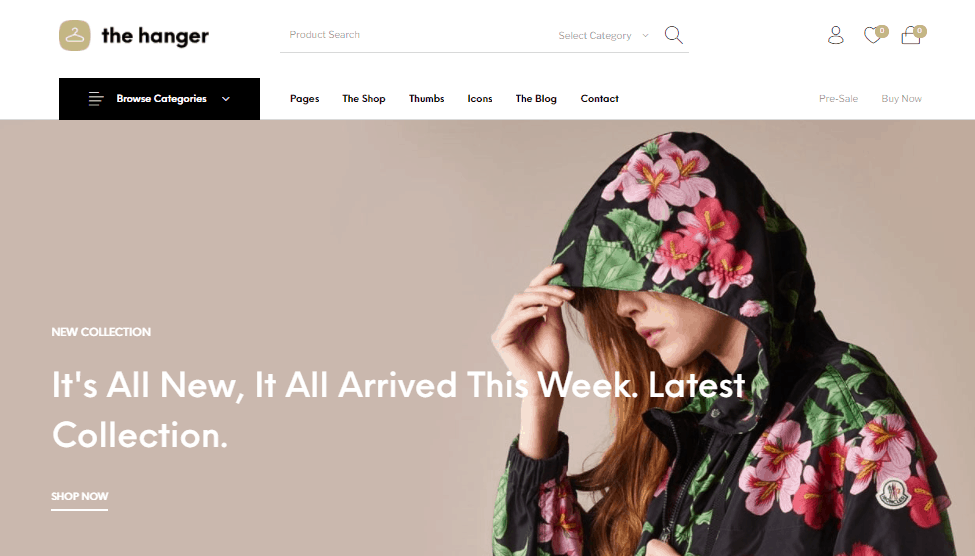 If fashion retail is what you're aiming for, use The Hanger. It is a WordPress theme specifically intended for eCommerce fashion websites and supporting them. Not only that, but it is extremely newcomer-friendly, so if you're just starting out, it might be great for you.
As The Hanger offers many text and video tutorials and doesn't require any coding skills, you can set it up quickly and focus on optimizing your brand for the online market. You can go with some of its premade templates or create your own, meaning that The Hanger is suitable for newcomers and intermediate developers who want to experiment with their websites a little.
The Hanger has a drag-and-drop builder, and that is yet another reason why it's so beginner-friendly and just might be perfect for you.
8. eLab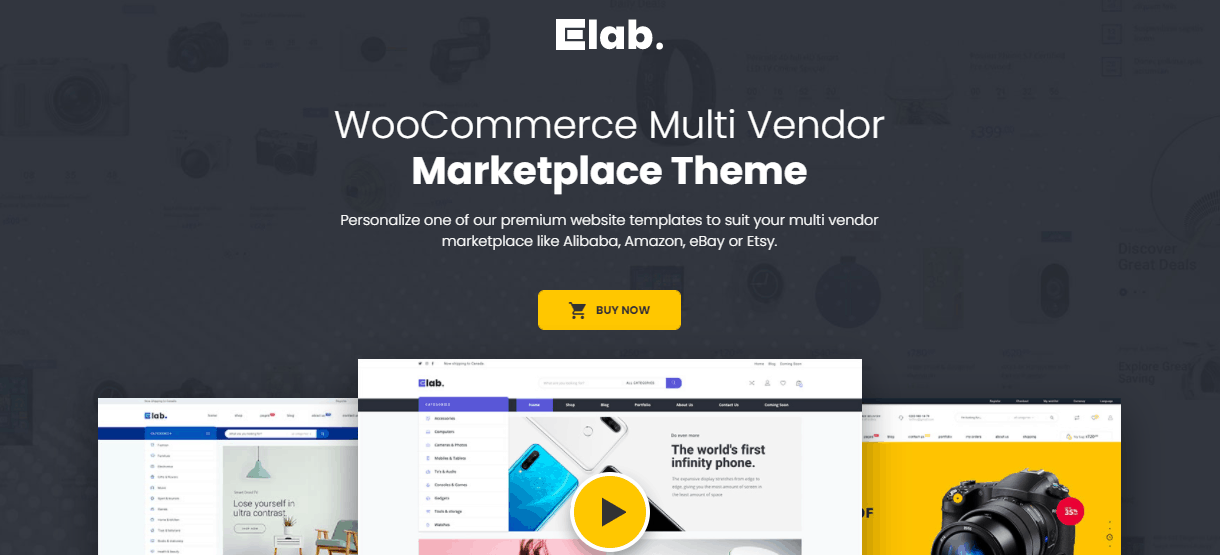 If you're more interested in electronics instead of fashion, eLab is the theme for you. While it is a multi-vendor theme, eLab's sleek style does suit electronics, tech, and gadgets the most. eLab focuses on providing you with a functional theme that centers around professionalism and direct, no-nonsense shopping.
While other eCommerce themes may try to focus on quirky and imaginative features, that, let's be honest, almost always results in bloatware.
eLab provides templates that are focused solely on promoting your product with large icons and an easy-to-use categorization system.
Instead of having a massive amount of pop-ups, eLab focuses on a simple product presentation that basically promotes the products by itself.
The theme also has an interactive homepage, where customers can instantly view desired products. These kinds of features make eLab a perfect pick for anyone who wants an eCommerce site that goes directly to promoting products.
Conclusion
There are so many options out there, from sleek minimalism to feature-packed multi-purpose all-in-one themes when it comes to eCommerce. But the main takeaway you should have is that you don't need to worry whether or not you will find a suitable theme since there are so many out there that can be applied when creating your perfect store.
Latest posts by Valentino Klarić
(see all)
Where Should We Send

Your WordPress Deals & Discounts?
Subscribe to Our Newsletter and Get Your First Deal Delivered Instant to Your Email Inbox.
Thank you for subscribing.
Something went wrong.