"Competitor" is portrayed as a bad word that should make you roar in anger towards your archenemy or something. However, every sane business person knows that it's not quite so. Even though your competition is still your, well, competition, it can also serve as a source of many valuable benefits.
Tracking competitors is something you've done even before you have entered the business. When you think about it, your current competitors have probably served as an inspiration to you before you've started your business. Now, the story turned around, and it's a shame to admit that you admire your competition. But, the truth is, tracking your competition is a must.
Why should you track your competition?
You may slip the argument, "I'm doing my own thing, and I don't care what my competitors are doing." In response to this, you get a "No business is an island." As you are well aware of, doing business – regardless of the industry you're in – is complicated, competitive, and interdependent.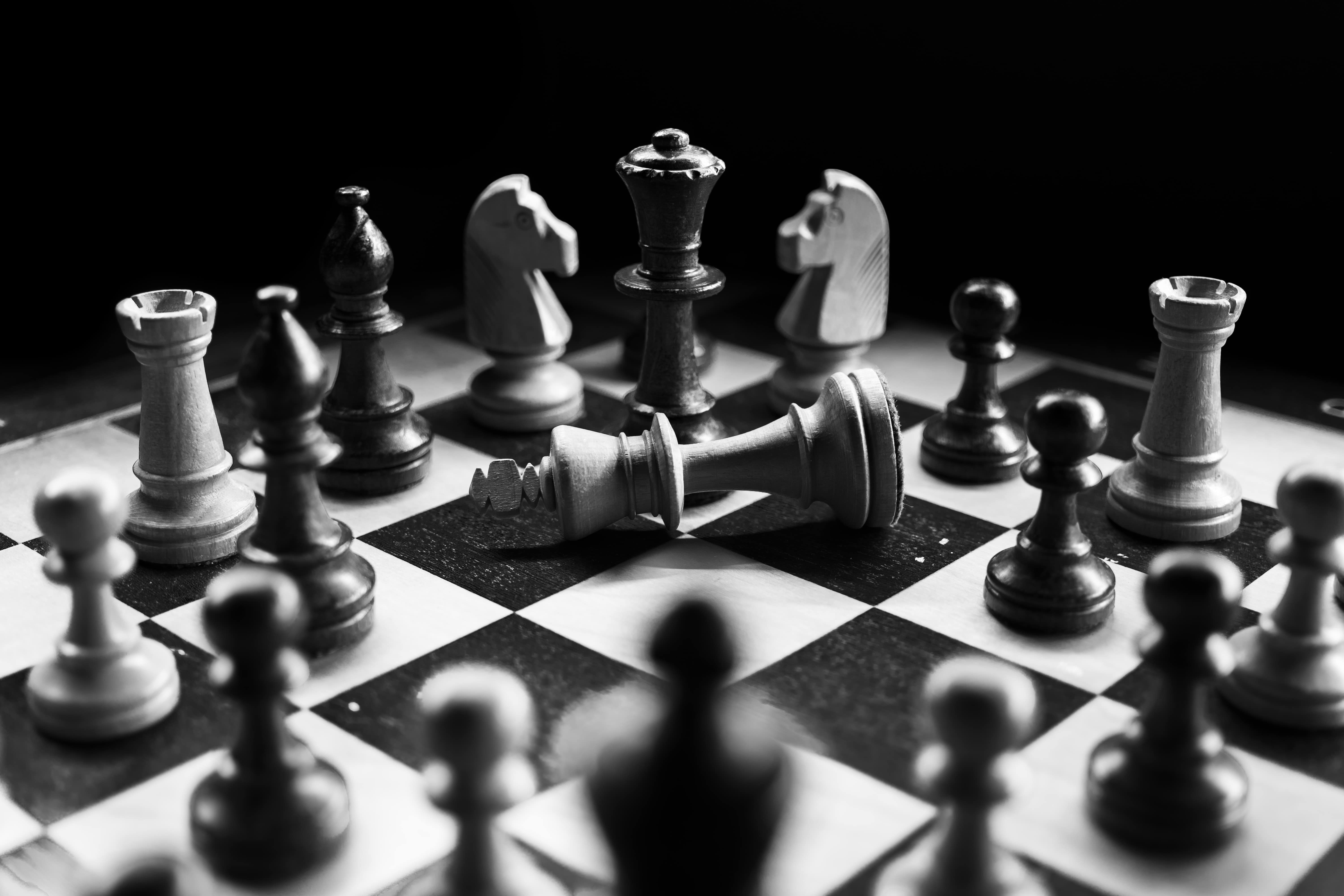 What your competitors are doing will directly affect how your business is performing, financially, and otherwise. Therefore, it's merely impossible to shut oneself out from the noise and try to "do your own thing." Your brand and business exist in an ecosystem, which reacts to changes in the market. There's no way around it.
So, why is tracking your competitors good for you and your business?
It's good for new ideas.
Being a copycat of your competitor is undoubtedly not a good thing, but hand-picking great ideas from your rivals is not a shame. This is especially valid for marketing and sales purposes. If you're having a hard time pinpointing how exactly you should engage with your audience, your predecessors might show you how it's done.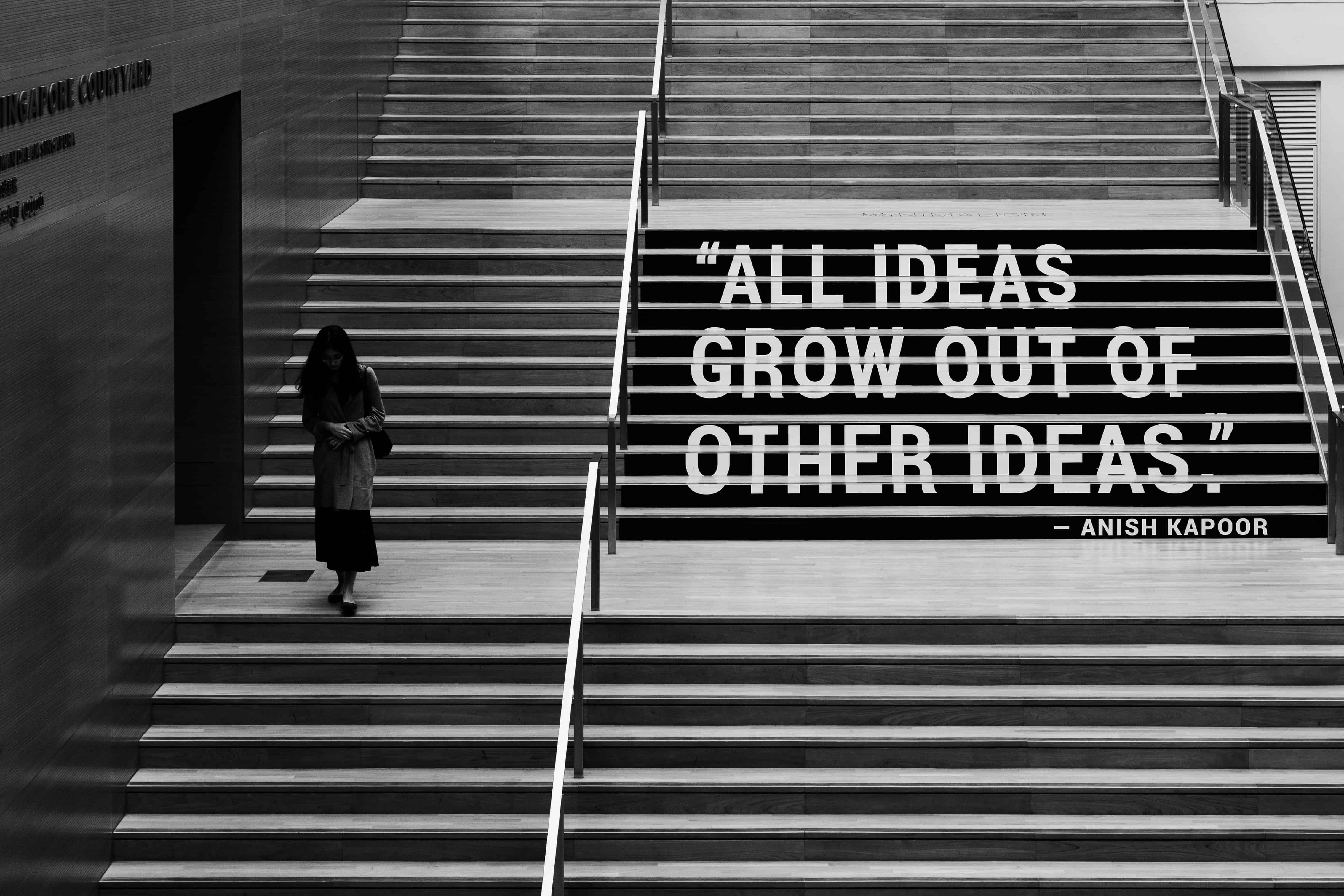 It works the same the other way around, too. When you strike a perfect campaign, you will see that your competitors will follow in your footsteps, whether you like it or not.
You can learn from their mistakes.
Having competitors isn't necessarily just a hassle. A competitor is the mirrored image of your own business. When they thrive, it's terrible for you, and their mistakes put you in the front. However, there's more to this equation than this relationship. Your competitors' risk and errors can save you from repeating the same thing. Therefore, learning from your competitor's mistake is a free of charge trial-and-error test for you.
You can observe the audience response – from a safe distance.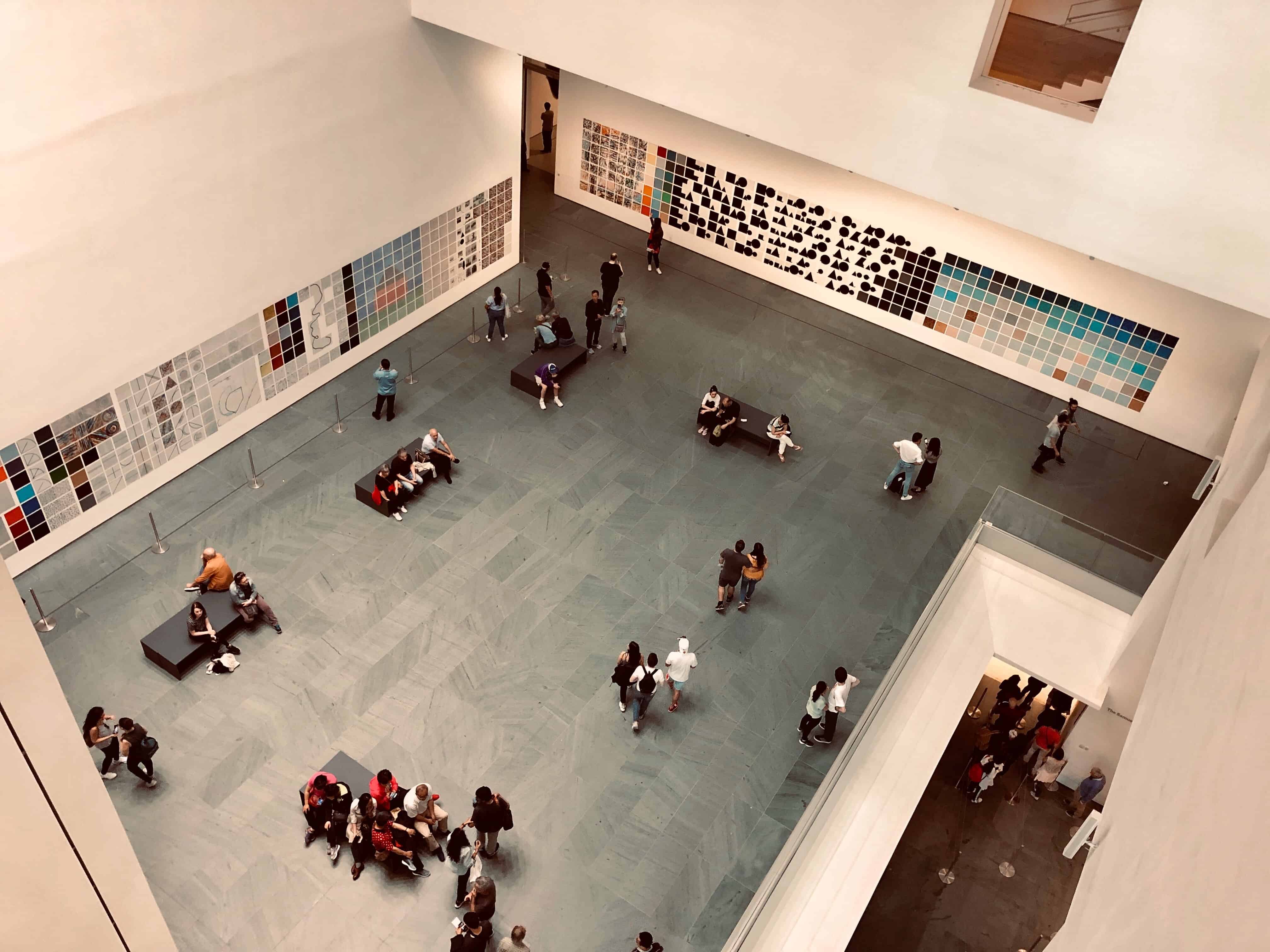 Social media has made it possible to track the customer's reaction to a product, service, or business more precisely than ever. This way, you can implement feedback directed not only at your company but at your competitors. You can read through the audience's compliments, criticism, suggestions, and all types of useful info. It's also a source of handy feedback that has no cost for you.
You get a chance to find out where you stand.
Getting an estimate of how your competitors are doing can go a long way in helping you find out your exact coordinate in the current market. There is more to positioning and market value than real financial results. Tracking the competition's PR helps you determine if they're ahead of you marketing-wise. If they are, it's only a matter of time before that shows in financial reports. It's also the other way around: you can notice that an industry titan is losing its grip on the market way before the financial reports start reflecting it.
What is the most efficient way to track what your competitors are doing?
For most basic users who would like to track what their competitors are up to, the first line of battle is always Google. A simple Google search of your competitor's business name will come out with many press releases, media headlines, interviews, etc.
Then, you might turn to social media and see what your rival has been up to lately. You go to their Facebook profile, then check out their Insta, then switch to Twitter, and so on. This process of diving into the surface layers of your competitors' online presence is the least efficient way to do competitor research.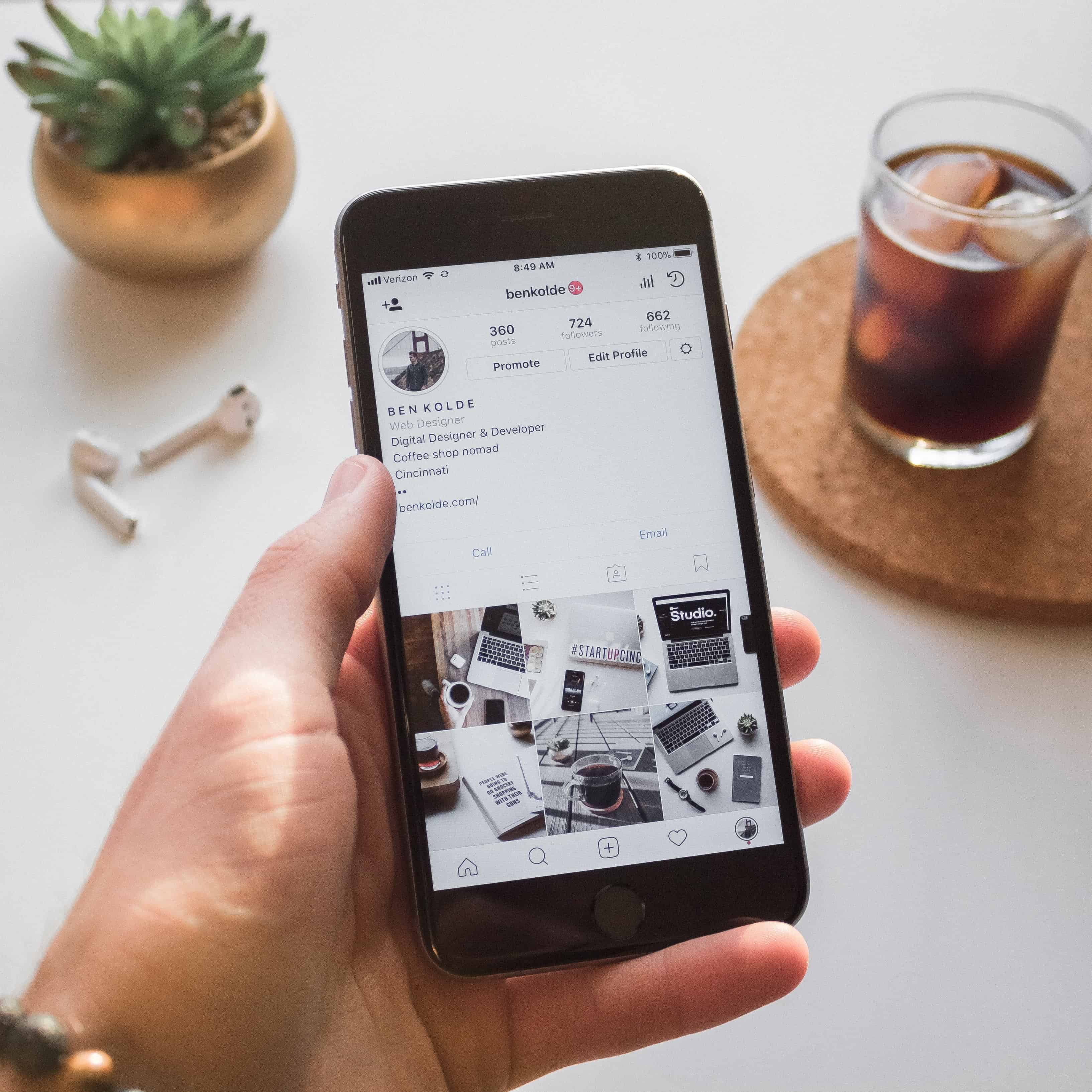 Luckily, there are many innovative and time-saving ways that you can use to track your competition in a precise and measurable way. Another critical point is that your findings and insights about your competitors don't have to be helter-skelter. Some apps now let you organize and filter this info and archives.
In this overview, we're presenting some of the best apps to use to track your competition online:
1. Google Alerts
Google Alerts is a free service that enables you to receive push notifications every time your specified keyword appears on the Internet (and is indexed by Google's search engine). In other words, it saves you the time and effort of manually googling for data and looking for news related to your competition.
Google Alerts takes notice of new content very quickly. If you want to compete in a tight market and keep an eye on your competitors at the same time, you need to be at the top of your game. Being steps ahead of everyone else means gathering and processing data and information more quickly than them. So, if you're notified every time something new pops up, you will have the opportunity to be among the first to react.
It also scans the entire web.  When you use specific tracking tools, they usually follow only particular media channels, like social media or corporate pages. However, Google is like the Big Brother of the Internet: everything posted online gets quickly indexed by Google. So, with this one tool, you can get notifications of blog posts, forum mentions, social media posts, and all other types of Internet content.
How to set up Google Alerts?

Visit the Google Alerts dashboard. On the upper part of the page, you can see the 'Create Alert' section. Enter the keyword that you want to receive notifications for in the future. If you choose 'Additional Options,' you can also set up how often you receive notifications, what type of sources you prefer, language, and region. Of course, you can also add the email address to where you want to receive the notifications.
2. Similar Web
If you're starting in the Internet world, SimilarWeb is a cool and fun app that allows you to find out just how much of a competition your competitors will be. If a website is indexed by Similar Web and has a significant number of visitors, you will be able to get pretty detailed info.
The site also ranks most visited website according to country or industry, so there's a lot of fun and surprising info there, too.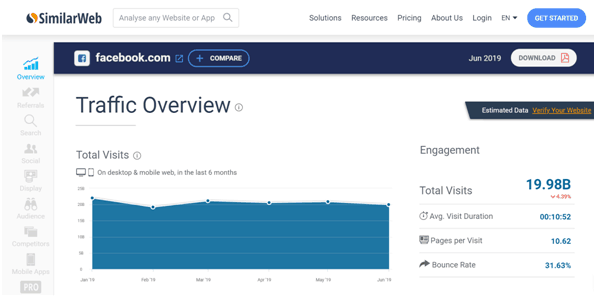 When you want to check out the details behind your competitor's site, enter their URL address into the search box. First, you will see a short overview of the company: the location of its headquarters, the number of employees, mobile apps it has launched, etc.
Below, you can see how the website ranks globally, in its country and its category. Then, you will see a traffic overview with a lot of useful data: number of hits, average visit duration, and bounce rate. These are estimates and don't represent the exact number of the website's visitors, but they are in the ballpark.
Check traffic per country and source
Next, you can see where the website gets most of its traffic from per country and source.
Sources have their segments below: if a site has a high number of visitors from referrals, you will see a graph showing you the essential referrers. If a website attracts a lot of search engine traffic, you will see their top keywords, both free and paid. As for social media, you will see exactly how many visitors come from which social media channels.
If you're preparing an initial competitor analysis, this is one of the best tools out there that you can use. Otherwise, you can check back periodically to see how the site's ranking, number of visitors, or keywords have changed.
The 'Compare' option is also quite handy – you can find it next to the website URL. Choose the website you want to compare your competitor with (probably your own), and you will get a nifty side-by-side view of your stats.
3. SEM Rush
SEM Rush is a popular tool among marketers and one of the best-known names in competitor analysis. However, the reason it's not so high on our list even though it has an excellent reputation is that it's pricing is quite high.

Even though you can search and analyze many things with SEM Rush, the focus is actually on competitor data. In the free version, you can get a limited yet useful amount of necessary information regarding your competitor's website. If you're on a free plan, you will get info on ranking, keywords and traffic estimate.
Pricing plans range from 99.95 to 399.95 per month, but you can get ten free analysis requests if you register. All in all, SEM Rush is a great tool for getting some basic information for free. If you want to do a deep dive, you will have to dip into your pocket, too.
4. Monitor Backlinks
Monitor Backlinks tool works similarly to Google Alerts – you get mentions of your competitors delivered straight to your inbox, at the frequency and under conditions you specify. However, unlike Google, you will also receive additional data related to these backlinks, such as the ranking of domains from highest to lowest or whether they have a nofollow attribute.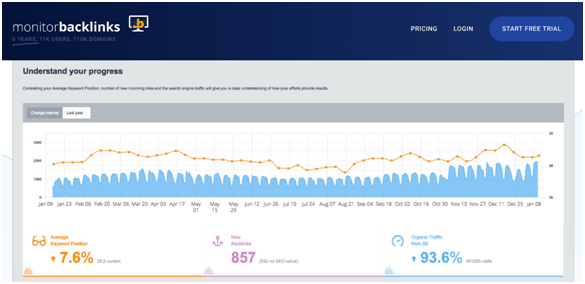 The tool isn't free, but you can test it out in a free demo to see if you like what it can do.  After that, the plans start at 25 USD per month, where you get one monitored domain along with two competitor domains.
5. Newsle (LinkedIn's Your Connections in the News)
LinkedIn service Your Connections in the News, previously known as Newsle, is a free and convenient web tool. It allows you to keep track of people important for your industry and business. Of course, you can also opt for names of you and your colleagues and monitor and mentions in articles that get published.
Newsle is excellent for keeping up with executive figures and decision-makers, especially in finance and politics. If you want to track your competitors, do a quick search for some of the most notable people in the organization, and connect with them. Unfortunately, the tool only allows you to track people you have connected with on LinkedIn.
6. Infinigraph
Infinigraph is a sophisticated and well-developed tool to track what's trending on social media. The tool can be used for competitor analysis as well as for marketing reports for your own company.
When you want to start using it, the process of setting it up is a bit more complicated and detailed than Google Alerts, for example. You have to focus the filtering tool on a specific industry, for which you will get a report afterward.
However, Infinigraph is one of the best tools out there for tracking social media activity and ranking. The algorithms are refined to perfection, and for companies that are social media-focused, there's no better tool to use.
Infinigraph's AI systems use data mining to measure brand strength through user connections, friends, and followers. It can also help you identify influencers and hotspots of social activity for your industry or niche.
7. SpyOnWeb
Spy on Web doesn't precisely do stuff that other tools do, but it's handy nonetheless. When you enter the website, you will find a search box where you can enter the URL or IP address of the site you're interested in. After you click on search, SpyOnWeb will show you all related IP addresses and links to your competitor. You might even be in for some surprises when you see which domains your competitor owns!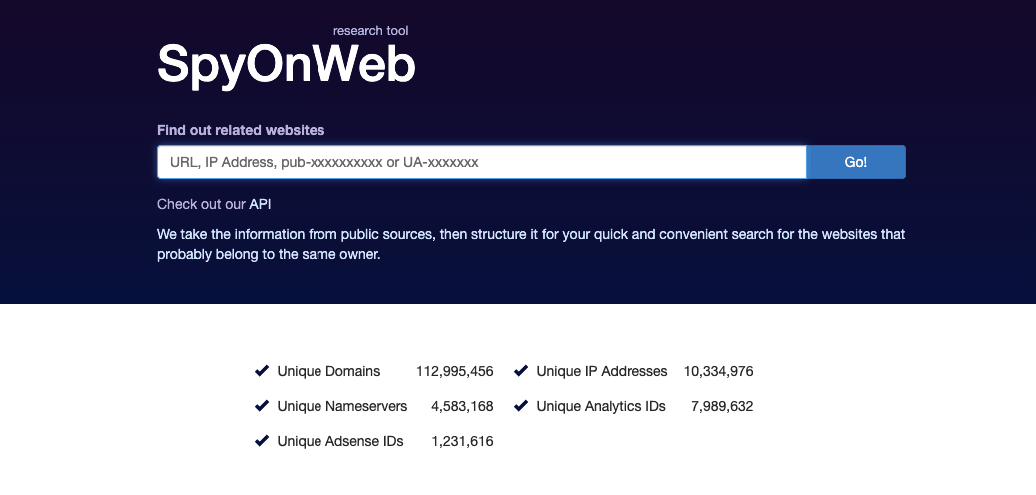 SpyOnWeb is a good way to get a clearer picture of the connections and relationships within the industry. If you're researching a website and you're not sure if it's a subsidiary or a partner site to someone else, you can use this tool to find out.
8. Alexa
Alexa is one of the best-known ranking tools out there. It also contains a lot of detailed info that can help you get a better picture of your competitors. The best benefit of Alexa, unlike other competitor analysis tool, is that the audience info is highly detailed. You can get as deep into the data as you want: from the gender and age of the most frequent visitors to their education level, profession, interests, and more.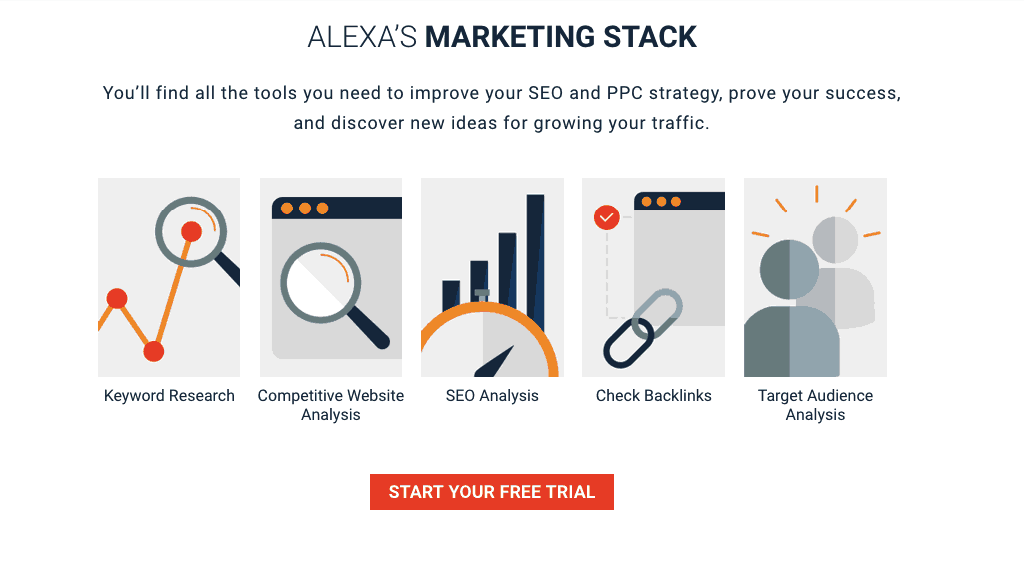 Alexa will let you have a free 14-day trial, after which you will have to opt for one of the pricing plans: Advanced (149 USD per month) or Agency (299 USD per month).
9. Buzz Sumo
Buzz Sumo is one of the most comprehensive apps when it comes to content analysis. If you want to find out what type of content performs best based on your keywords, you can put it in the search box. From there, you will instantly get results in detail.
When you type in your keyword, you will see a ranking of articles that performed the best in terms of total engagements. Buzz Sumo shows Facebook, Twitter, Pinterest, and Reddit engagements. You can also see the number of backlinks the piece of content has gotten.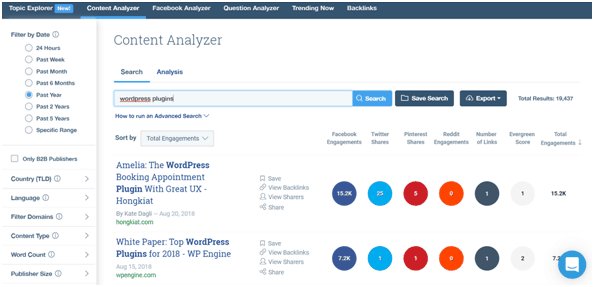 You can use this insight in many ways, to see what type of content goes viral when it comes to your keyword, for example. Or, you can use it to reach out to influencers and bloggers for them to promote your business.
10. Feedly
Another great way of tracking competitors' content, but in a different way, is Feedly. This convenient and easy-to-use tool allows you to mark the blogs and websites you want to track. It then compiles a newsfeed for you with all the new stuff that your competitors posted.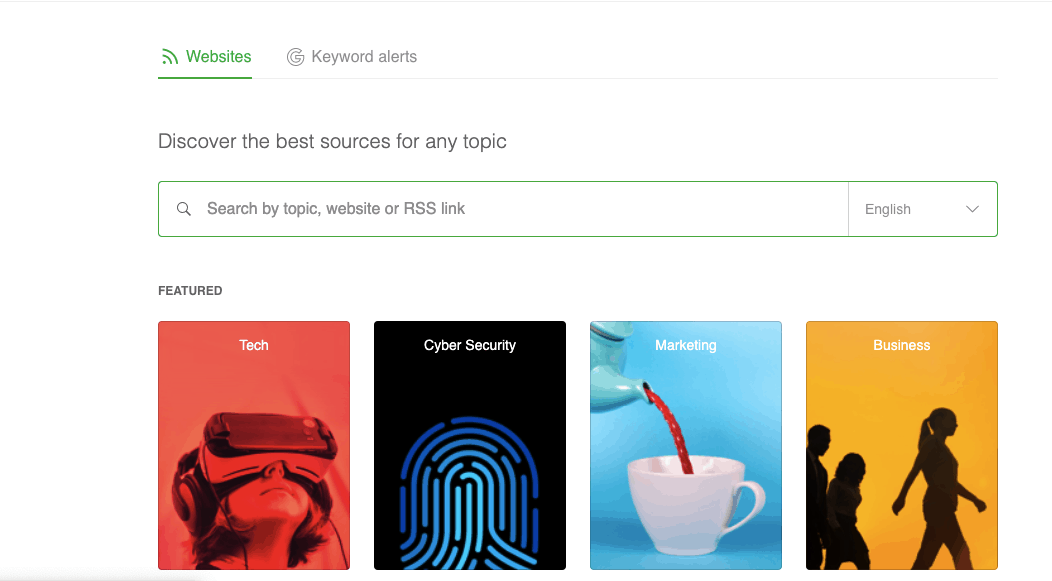 If you want to check up on the blog posts and media releases of your competitors, but you have many of them, this is a great way to keep it all organized and accessible.
Conclusion
As you can see, there are many cool tools and apps for tracking your competitors out there. The only thing to do is determine what your priorities are when it comes to competitor analysis. Be it content, social media, backlinks, search engine rankings, one of these can help you out.
Tracking competitors can give you just as much insight as analyzing your site, if not more. So, if you're not tracking your competitors with apps yet, it's high time to start!
Latest posts by Ana Buljan
(see all)
Where Should We Send

Your WordPress Deals & Discounts?
Subscribe to Our Newsletter and Get Your First Deal Delivered Instant to Your Email Inbox.
Thank you for subscribing.
Something went wrong.