If you're working in the retail industry, you're probably constantly following trends that your customers love, and one of the recent trends is virtual reality shopping. For a while now, customers have been using the Internet to purchase their groceries or browse through their favorite eCommerce stores. Yet, the combination of augmented reality (AR) and virtual reality (VR) is taking us to the next step in this competitive game.
These two types of technologies completely transform what we used to know as the shopping experience and change the market in general. As virtual reality shopping is still in its early stage, it's seen as a promise of an innovative approach focused on improving the customer's journey. By appealing to customers' needs and desires, retailers can now provide a competitive advantage and a fun shopping adventure.
Virtual Reality & Online Shopping

Virtual reality allows customers to enjoy shopping outside of the store. Compared to online shopping, virtual reality will enable buyers to experience the product rather than see it. Even one of the biggest brands on the eCommerce market, Alibaba, has already started implementing VR into their business. Their customers will be able to explore the virtual store, pick up and review the items in 3D before making a buying decision solely on their look.
As they can now visualize the product, customers can enjoy an additional element of personalization that allows them to engage and invest in your company entirely. Keep in mind that these customers are looking for a high-quality product, which means they have to know everything before purchasing it. Having this incredible potential, VR is expected to change entirely the way we shop, do our research on products, and, finally, decide on what to buy.
In-Store Customer Experience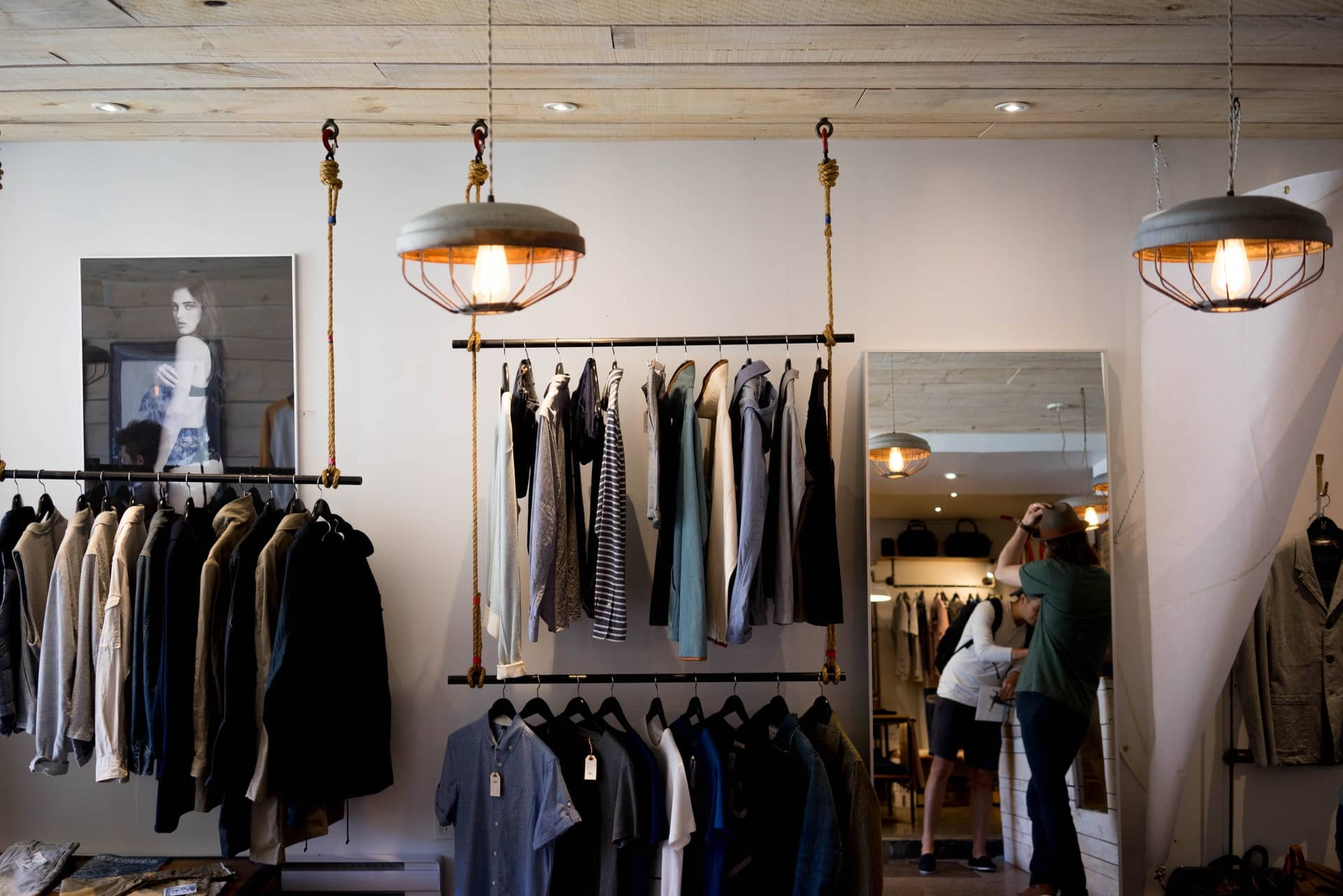 During the pandemic, people were shopping online, whether groceries, restaurants, clothes, technology, classes or even access to communication tools to stay in touch with their family and friends. However, once the stores began to open worldwide, it was evident that hitting the stores is still quite a valuable experience for the consumer society.
This only confirmed that the retailers need to find a way to get their customers into physical stores, and one of the innovative ways to do it is with the help of virtual reality. By transforming a regular, sometimes dull activity into something enjoyable and personal, virtual reality is again changing the way we shop, but this time in physical stores.
As a customer, you can easily engage with your preferred brand and products on another level. This is quite handy for bigger products, such as cars, where you need to test the product and gather more information before making the purchasing decision.
An excellent example of such a company is Lexus which allows its potential buyers to enjoy the test drive without leaving the showroom.  This new and exciting technology is also attractive for announcing upcoming events or products. It can be used to acquire new clients and business partners, and employees.
Market Research and Planning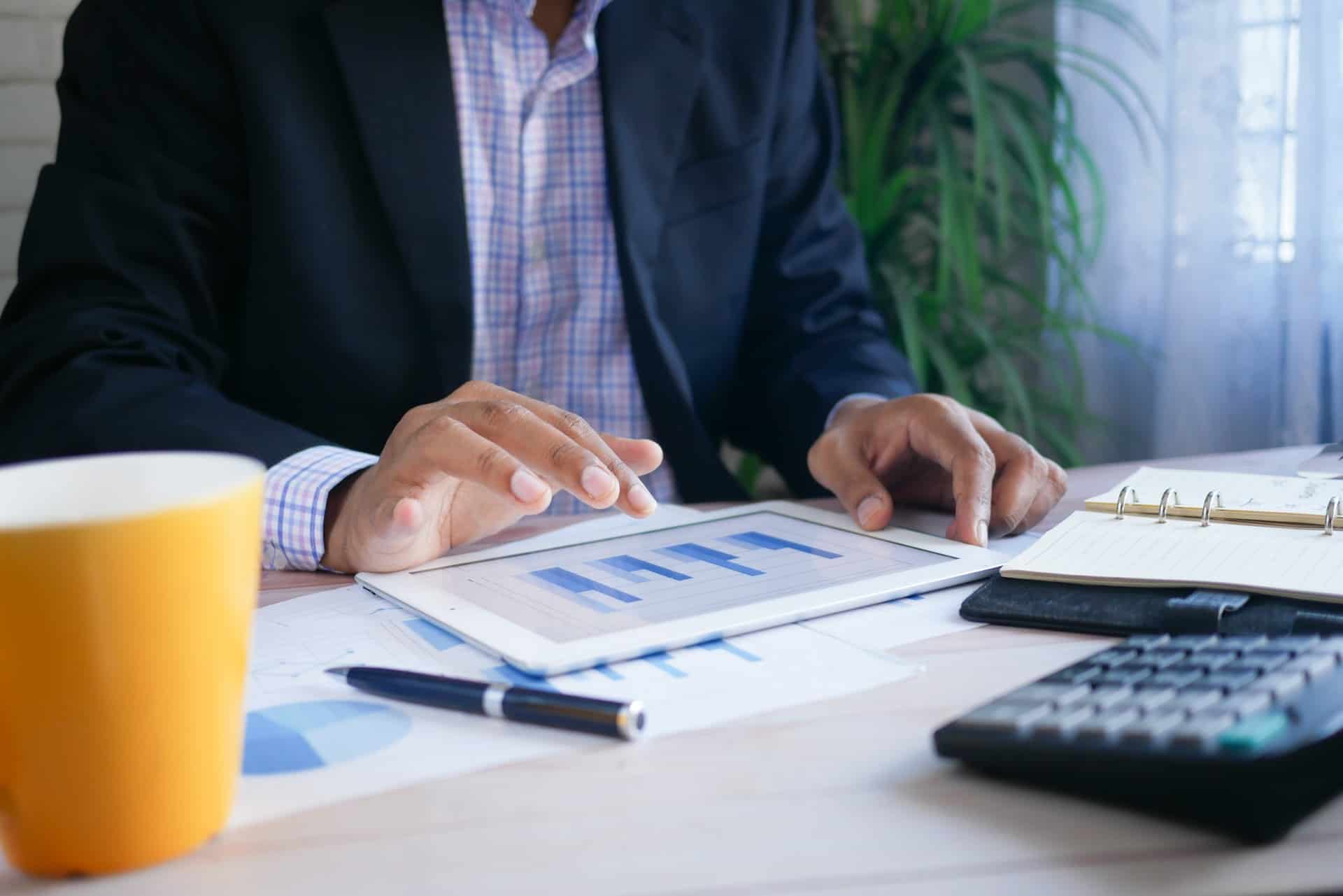 Besides enhancing the in-store experience for customers, virtual reality has numerous benefits for retailers. One of the most practical uses is for research purposes in the initial stage, with or without the help of market research companies. As marketing psychologists struggled with guessing everything around planning stores, virtual reality allows them to trial potential layouts before building them.
So, this saves both time and money and is also more precise than any existing alternative methods. By displaying numerous products and services with the help of virtual reality, you can understand if your idea will be successful even before it reaches the physical stores. As a business owner, this provides you with an understanding of your target audience's expects and how they wish to communicate with your brand.
Another reason why businesses are benefiting from virtual reality in such examples is because they warm up their potential clients and raise their interest by showing them what they can get. For instance, customers in the travel industry can get their holiday options before spending the money.
In other words, virtual reality is completely transforming how businesses can promote their products and services. Companies are no longer spending money on creating product descriptions, photography, and videography but providing an experience. Allowing customers to view your products in context simplifies selling by delivering realistic experiences to your target audience instead of describing it for them.
Augmented Reality Shopping Apps
Being able to experience products is a valuable factor when making a purchase decision, so it's not a surprise that retailers were looking into ways to use virtual reality in providing that type of excitement to their customers. One of such recent technological innovations is augmented reality shopping apps.
This utterly revolutionary approach to capturing customer attention allows them to engage with their preferred brand in a way that was utterly unimaginable before. These are just some companies that have implemented an augmented reality shopping app to enhance customer interaction with their brand.
1. Converse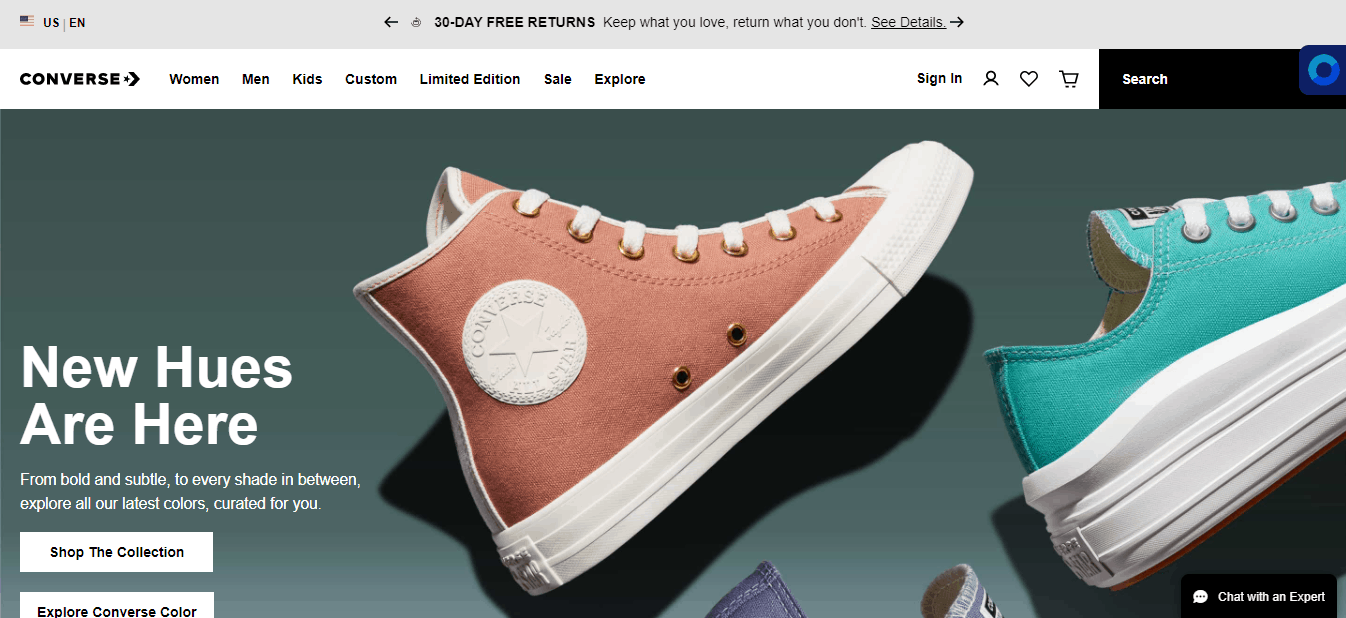 Converse shoes decided to personalize the whole concept of buying shoes online via their AR app. Their buyers can easily explore the brand's inventory and try out whatever they like, and all of this from the comfort of their homes. To enjoy this fun experience, the customer needs to point their smartphone down at their foot.
Then, The Shoe Sampler will superimpose the selected shoes and place them at the shopper's foot. This way, the customer will have an idea of how the shoe would look on them. Also, Converse shoppers can even save photos of their digital try-on and share them via the integrated social share feature. As customers are usually inclined to look for fashion advice, this feature serves excellent for brand promotion.
2. Burberry Beauty Box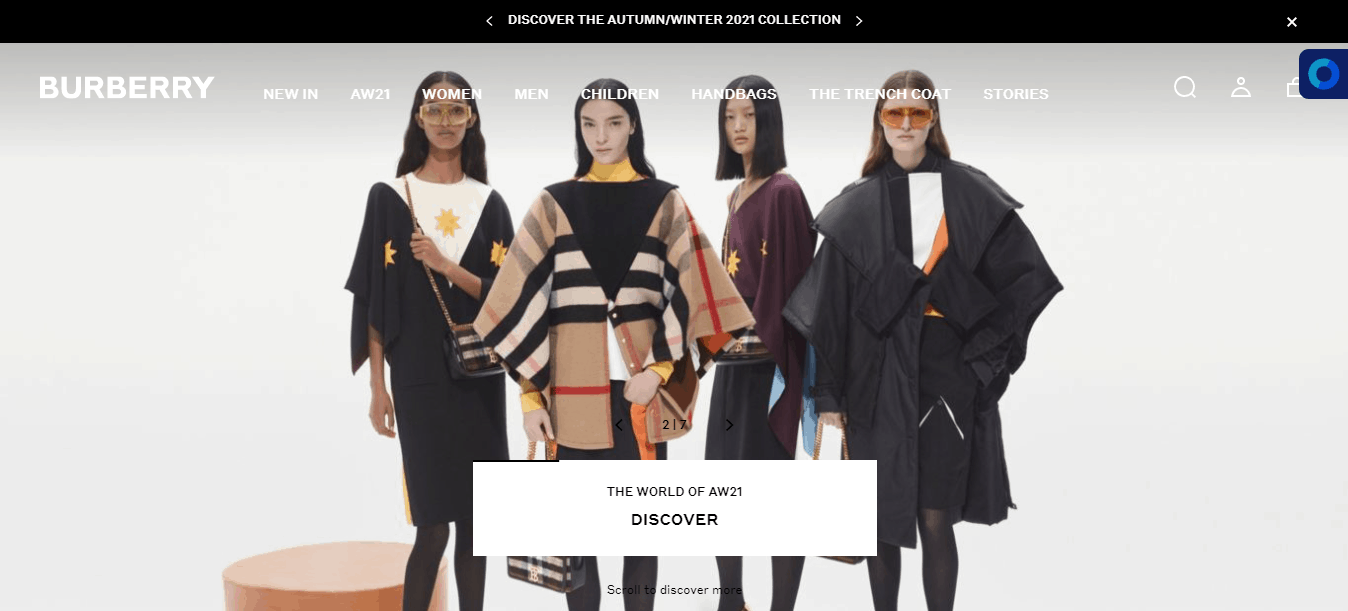 When it comes to luxury brands, don't you wish to see closely the product you will spend your money on? So, what happens if you want to buy an expensive item and cannot go to a physical store? Burberry created its augmented reality shopping app, among the most impressive ones in the beauty niche.
Their Burberry Beauty Box allows nail shoppers to select their skin tone and apply numerous nail paints with the help of AR. Then, the app provides the finished appearance for the shoppers, which helps them make their buying decision more quickly.
3. Warby Parker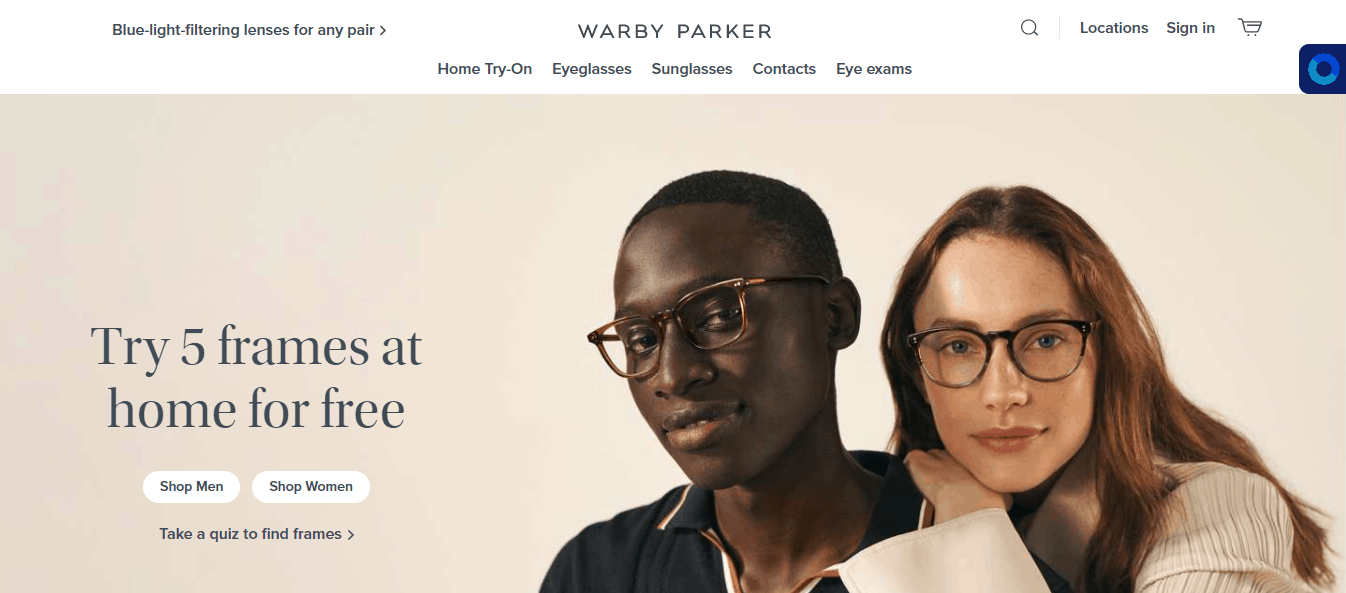 This is probably one of the brands that first embraced augmented reality in the retail space. As there were already several eyeglass companies that were allowing their customers to try glasses using their online software virtually, Warby Parker went one step further.
They have integrated AR app and allowed their shoppers to upload their photos, but the shopper holds a credit card next to their face in the picture. The reason for that is the size of the credit card, which is usually standardized. This information helps the brand calculate the distance between the two eye pupils of the customers and enables them to provide a more accurate result.
4. De Beers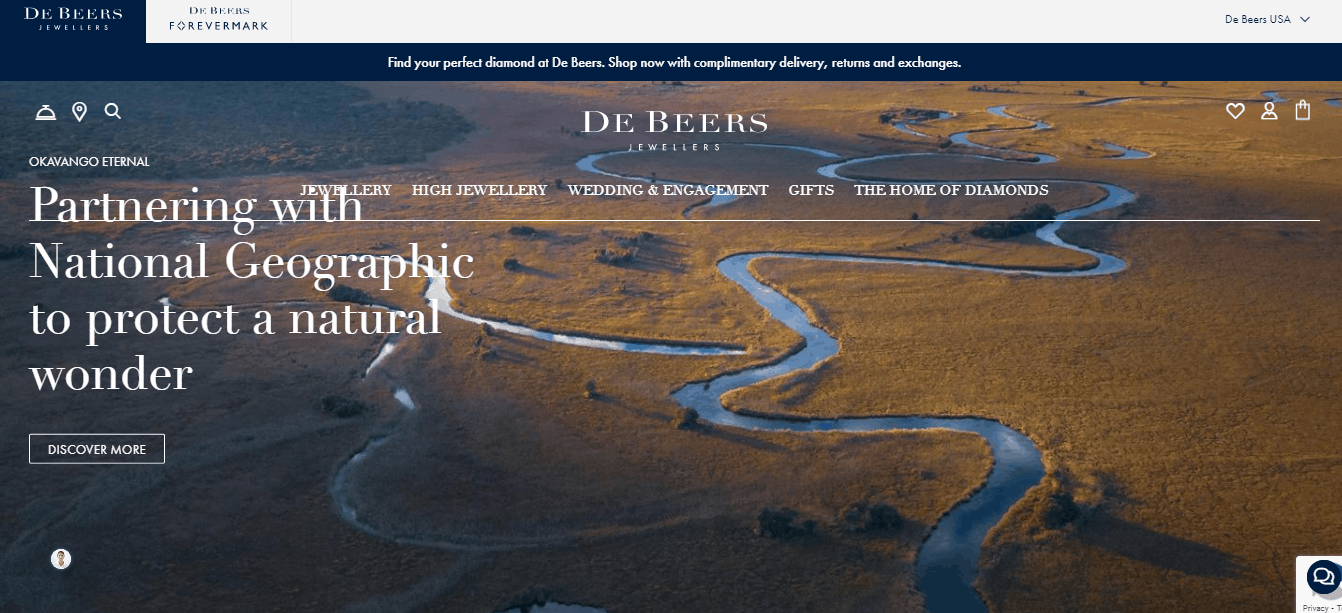 Another luxury brand that managed to impress with the implementation of AR into their marketing strategy is De Beers. This high-end jewelry maker used augmented reality for their Forevermark diamond.
De Beers made an incredible impression by delivering AR experience to their customers by integrating the physical object to make it more real for them with the attractive transparency of AR technology.
5. Topshop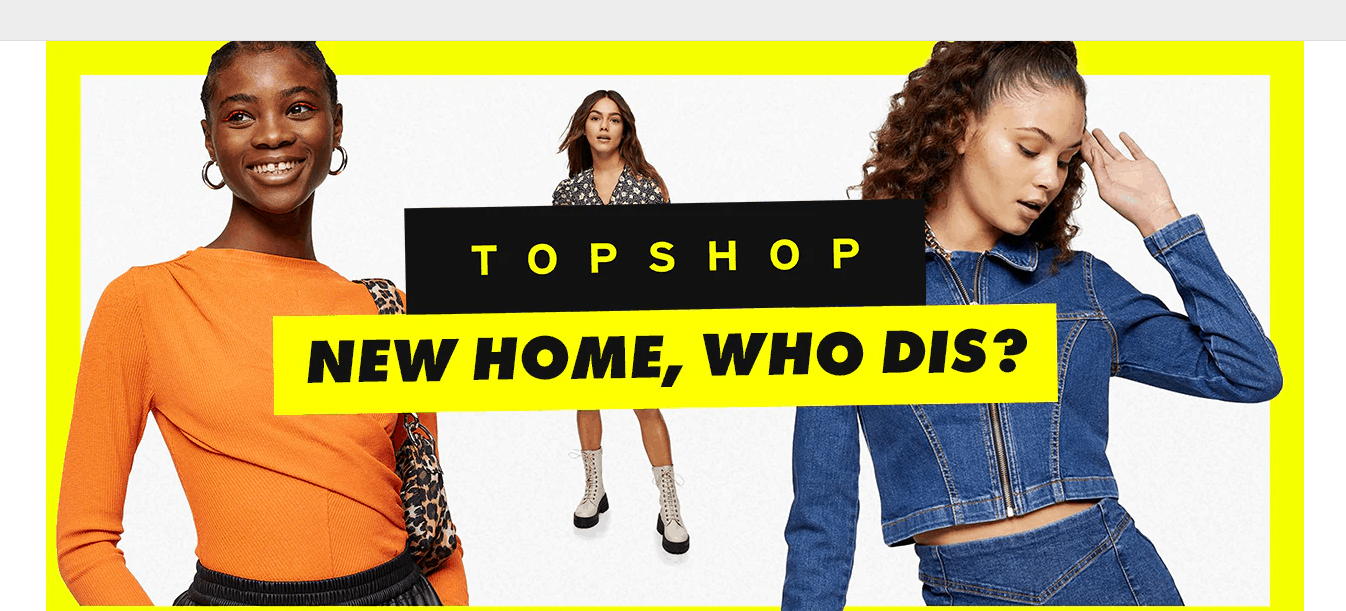 Their Kinect fitting room was delivered to their users with the help of AR to attract new and retain old customers. Even their Russian store in Russia displayed the innovative AR fitting room where all of their potential buyers could stand in front of the mirror. Using only their hands and virtual buttons, they could superimpose the chosen clothing onto the image.
These AR fitting rooms attract an incredible number of customers to find their favorite outfits without changing the clothes they are wearing. This groundbreaking experience simplifies the tryout for the customers but also raises their interest without their high involvement.
Giving AR a Shot
Your business may not be in the mentioned niches above, but that doesn't mean AR is something your brand should bypass. Besides augmented reality shopping apps, there are plenty of ways to integrate AR into your marketing efforts. After all, if customers are looking into brands offering this type of unique experience, shouldn't you provide them with that and more?
Suppose you're keen on getting the most of this technology. In that case, you should consider hiring a web development agency that will guide you through all the steps to making the most of both virtual realities and augmented reality. They will craft the right strategy for your business and deliver an impressive experience to your target audience.

Latest posts by Editorial Staff
(see all)
Where Should We Send

Your WordPress Deals & Discounts?
Subscribe to Our Newsletter and Get Your First Deal Delivered Instant to Your Email Inbox.
Thank you for subscribing.
Something went wrong.