It's undeniable that people have short attention spans whenever they're on the internet.
Let's face it; internet users often develop the habit of mindless scrolling or browsing through online platforms. While it's not automatically bad for them, it's bad for business.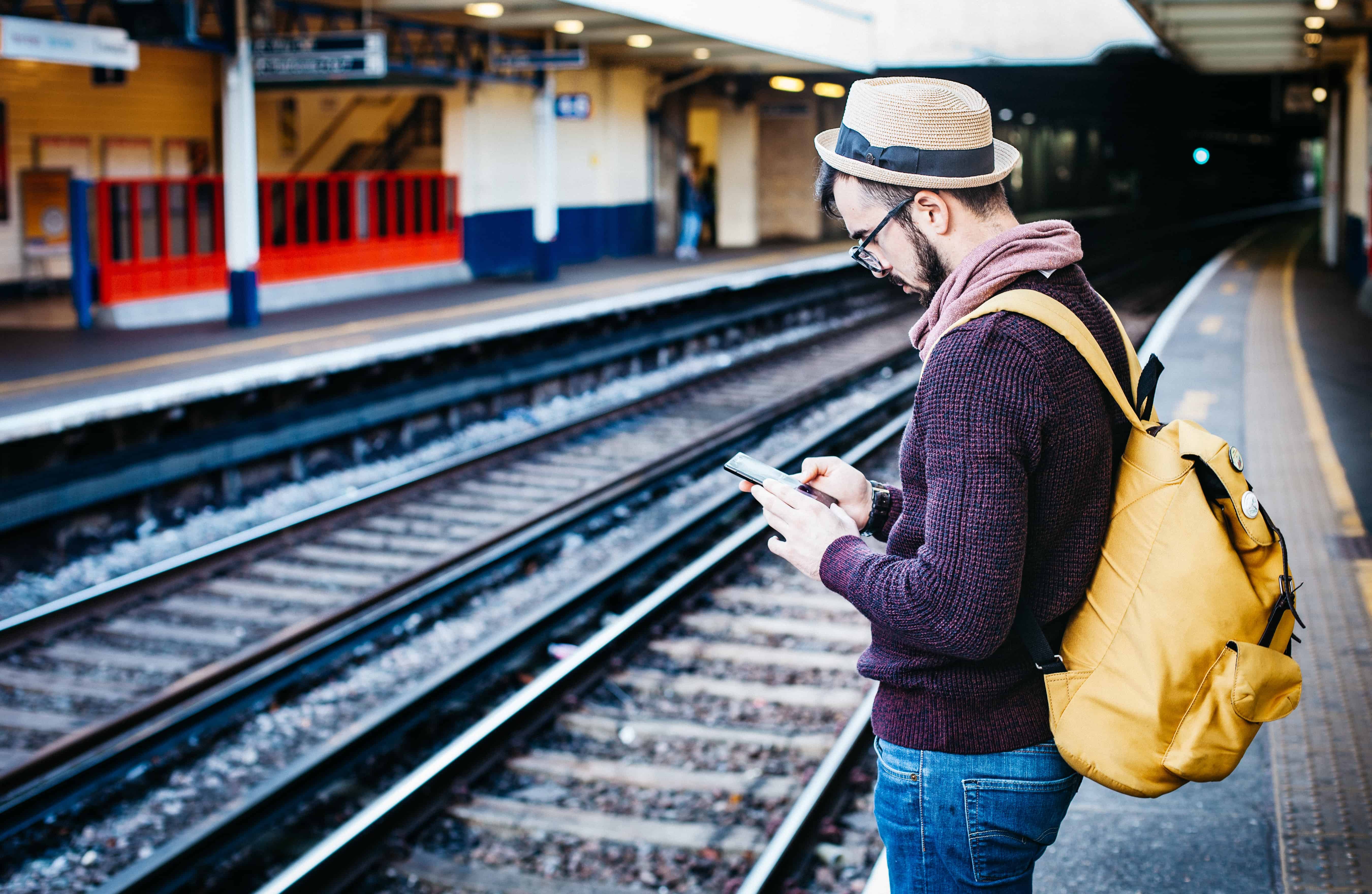 The easiest way to break into that habit is through good graphic design.
From logos to reports, good graphic design catches and retains the attention of users from start to finish – mainly what business owners strive for by default.
In this article, we'll be uncovering the five reasons why online businesses need good graphic design.
Let's start.
1.   Defines the Brand
As competition between online businesses gets more stringent each year, establishing your brand should be a top priority.
In a sea of online businesses, it's easy to become forgettable, and that's something you don't want happening.
Having excellent products is one thing, but being a memorable brand is another.
The easiest way to yourself apart from other businesses in the same industry is to have a logo that defines your brand.
Designing a logo is a challenging task because once you publicize it, there's no turning back – it's all or nothing.
That's why leaving it in the hands of expert graphic designers will be your best option.
When searching for logo designers, you have to look for the best ones that understand your vision and brand.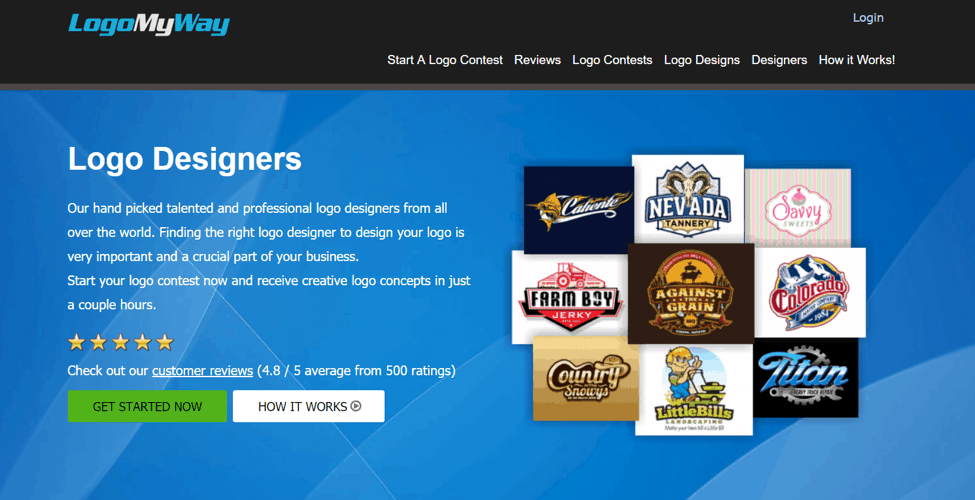 Logo My Way has a team of professional graphic designers that can create a logo according to your requirements.
In just a few hours, you can already have a logo that clearly defines your brand and sets you apart from your competitors.
2.   Increases Traffic into Website
"How do I drive traffic into my website?"
This is a common question business owners ask, and the answer is quite simple and obvious – advertising.
But more than just the strategic placement of ads all over the internet, one of the keys to effective advertising is good graphic design.
It's essential to understand what the current marketing trends are through marketing analytics and how to translate them into good graphic design.
Let's take this Regus Facebook ad, for example.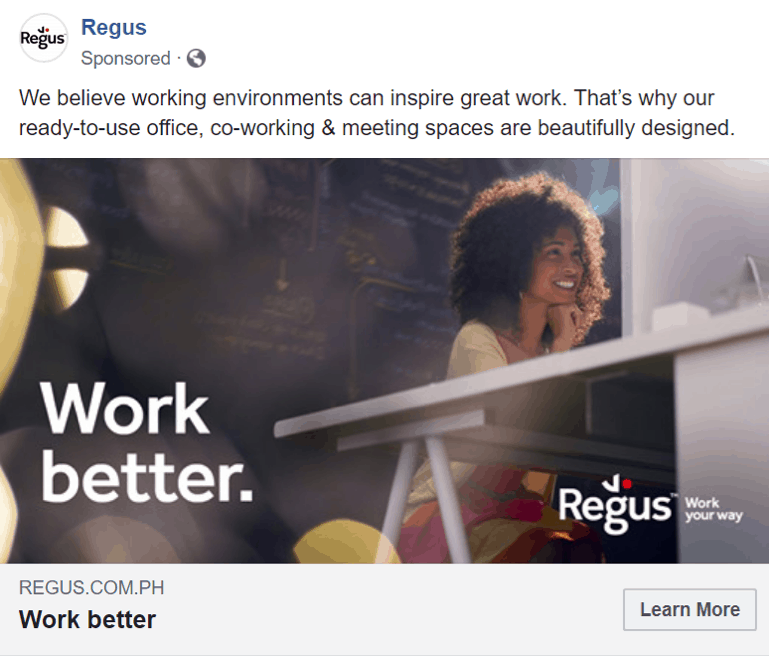 Regus is a global workspace provider that aims to create productive spaces for freelancers and companies.
The ad has a simple design with a straightforward message: work better.
As much as the caption matters, it is the picture that delivers the message. This is the power of good graphic design in advertising.
3. Establishes Goodwill
Trust is a hard thing to earn on the internet, and it's what businesses need from customers.
Whether we like it or not, trusting online businesses depends on the quality of publicity materials businesses put out.
Let's face it; some publicity materials earn your trust quickly to lure you in while some make you skeptical. A considerable part of what leaves the impression is the design of the promotion.
Good graphic design doesn't make customers question the legitimacy of your business; it makes them curious.
Let's take this newsletter from Airbnb as an example.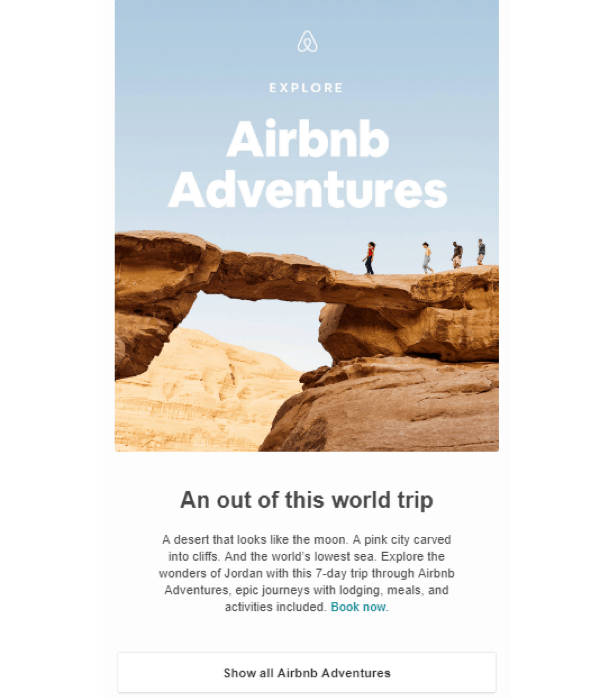 This kind of ad exudes legitimacy not only because it's already a legitimate brand but because its design shows the professionalism that customers expect.
Graphic design goes a long way in terms of establishing trust and goodwill on the internet.
4. Retains Your Target Market
First impressions last – especially on the internet.
Potential customers often base their first impressions on what they initially see about the business – whether it would be the logo or the company website.
These first impressions determine just how far they're willing to interact with the business. If they like what they see, then business owners can expect to see more activity from these people.
Essentially, ensuring that the design used by businesses appeals to the target market is crucial to retaining visitors and gaining loyal customers.
WP Newsify published a blog post that details a step-by-step process on how to design a website to target internet users.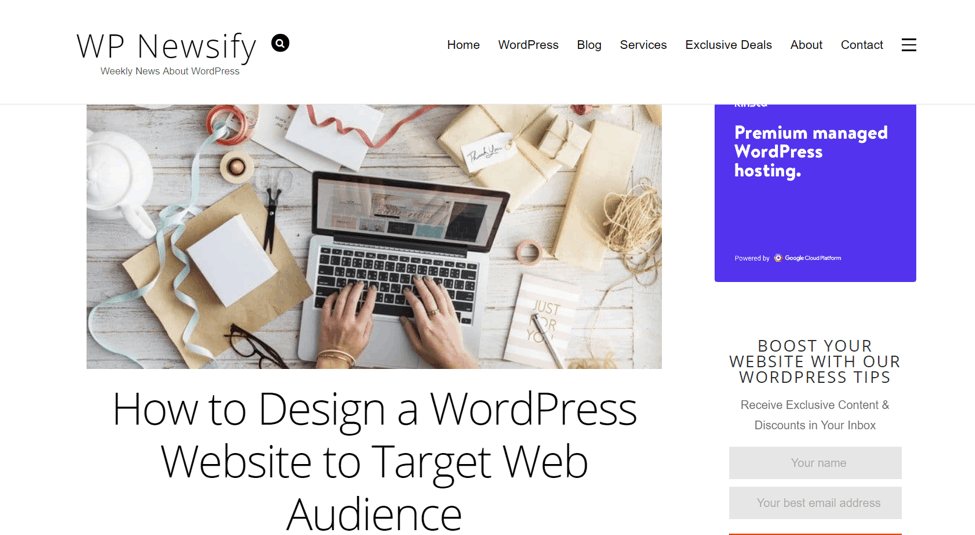 Regardless if it's the business' logo or the design on the business website, companies should always put their best foot forward in terms of visuals.
5. Increases Conversions
Concerning retaining the target market, graphic design also plays an essential role in conversions.
The eCommerce industry is highly competitive that websites should always establish their edge over the others. The design should not just attract customers. It should also be conversion-driven.
But to have an effective website design, you need to have a thorough understanding of what designs appeal to your market.
Two factors contribute to an increase in conversions: customer experience and promotion bars.
Customer Experience
A good sense of understanding translates into a good website design that consequently shapes the customer experience.
Chances are, loyal customers recommend online shopping websites based on what they experienced while doing so.
One eCommerce website that effectively shapes customer experience is Bliss.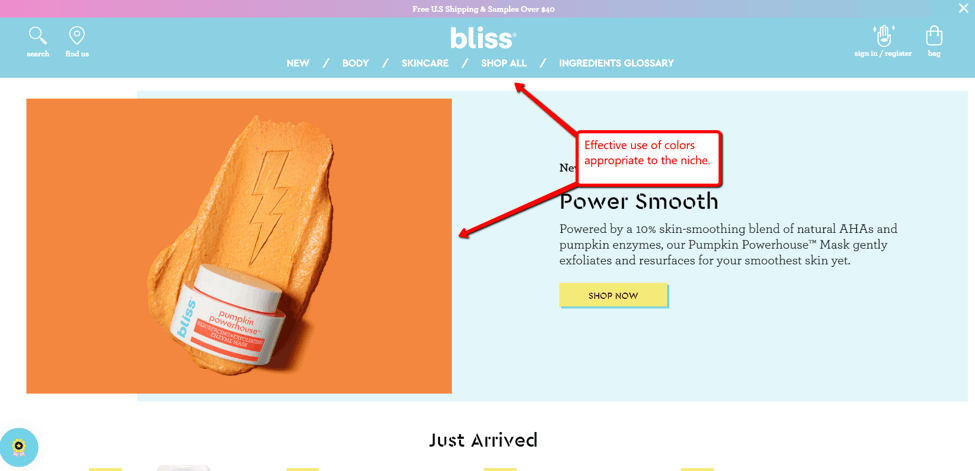 What sets Bliss apart from others is that it uses colors and various forms of graphics to sell their products and entice the customer to make a purchase.
Promotion Bars
A more aggressive way of increasing conversions is through promotion bars that often show current sale discounts or new products.
Promotion bars need to be noticeable to establish a sense of urgency in customers.
They can be strategically placed all over the website or are designed with colors to be eye-catching. But promotion bars have different vital elements that need to be thoroughly incorporated.
MagePlaza offers a promotion bar module for Magenta 2 to help you create a conversion-driven one.

In this module, you'll be learning the different features promotion bars have and how to achieve them.
Conclusion
Good graphic design doesn't just pull people out of their internet trance. It also increases conversions and establishes goodwill – two of the most challenging things on the internet.
After conducting a thorough analysis of the target market, the business should be able to translate this into how they will reach out to their potential customers and what designs should they use.
This is an aspect of business that no business owner should neglect if they want to drive profit to their websites.

Latest posts by Editorial Staff
(see all)
Where Should We Send

Your WordPress Deals & Discounts?
Subscribe to Our Newsletter and Get Your First Deal Delivered Instant to Your Email Inbox.
Thank you for subscribing.
Something went wrong.