A WordPress-powered website can introduce your company to the whole world within minutes, but it's highly unlikely to happen in case you don't carry out a proper SEO strategy. As the matter of fact, poor optimization will result in losing subscribers and customers.
This basically means that Google search optimization has the power to make or break your business. Here are a few important stats to prove it:
If you want to keep the business stable over the longer period of time, you must take care both of the on-page and off-page optimization. In this article, we will show you how to do it.
The Difference Between On- and Off-Page SEO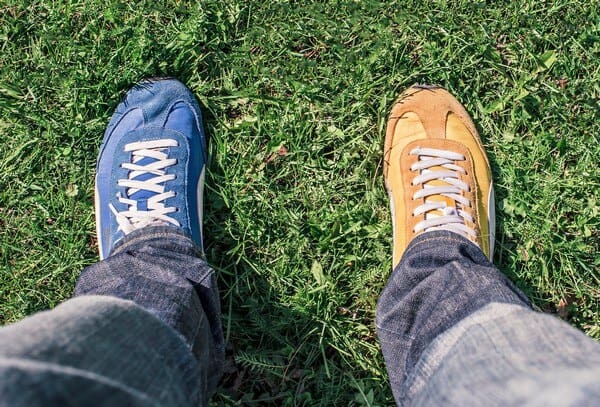 Before we get started with off-page SEO tactics, you should learn how it is different from on-site SEO. Shell, on-page SEO is the practice of optimizing elements on a website in order to rank higher and earn more relevant traffic from search engines.
On the other side, off-page optimization refers to all the measures that can be taken outside of the actual website in order to improve its position in search rankings. The purpose of off-site SEO is to accumulate as many high-quality backlinks as possible to enhance webpage authority.
We will discuss the basics of off-page optimization soon, but here are some of the crucial on-site features:
Headlines: Post titles should be attractive and keyword-rich.
Keyword Density: Use every keyword option relevant to the niche you are writing about. However, keyword density should not cross 2% because Google hates meaningless posts stuffed with keywords.
Permalink Structure: URLs should also contain keywords and avoid unusual characters and symbols.
Meta Description: This element must reveal the purpose of your post within 160 characters, keywords included.
Images: Visual elements improve search ranking, but they need to be compressed not to slow down your website performance.
Content Quality: You could design a kickass SEO strategy but it won't generate traffic if your content is not great.
How to Approach Off-Page Optimization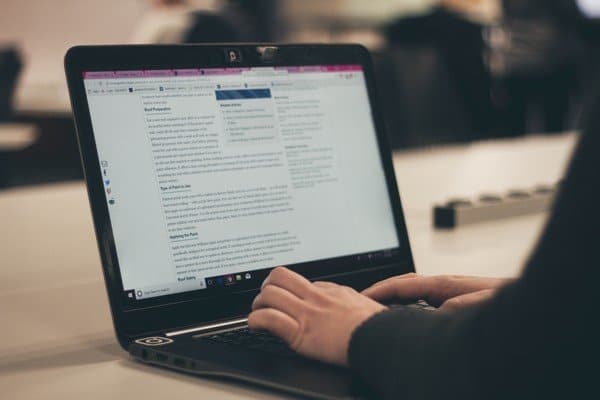 As we already mentioned, off-page optimization has the goal to inspire external websites to give you credible inbound links. This is extremely important because it proves that your post is providing readers with high-quality content, but it's not too easy to achieve.
The decision to link to your posts is up to external websites, so you don't really have full control over this process. But you still have a few aces up your sleeve and you need to use them all in order to increase the odds of backlinking. Here are the 7 most productive tactics in off-site optimization:
1. Content Quality
Perhaps you've noticed that we talk about content quality a lot, but rest assured it's intentional. Content quality is crucial for off-page SEO because no one will link to the post that has no real value. You need to write posts that are easy to read, concise, meaningful, analytical, and error-free.
Katie Barnes, an SEO specialist at Best Dissertation, recently stated: "Short posts won't do well anymore because the modern audience wants thorough analysis. Try with 1000+ word articles, covering topics from all points of view. Besides that, you should add multimedia content to make posts more engaging".
2. Optimizing for Social Media
Social media are a great way to direct followers to your website. Adding links to your Facebook or Twitter posts will convince a lot of fans to check out your posts and improve the overall webpage traffic. At the same time, search engine algorithms pay more attention to social media hints to detect relevant content.
3. Networking
Networking works in every business, so it's an effective tactic in off-site SEO as well. While it is time-consuming, networking will definitely boost webpage authority once you establish a solid group of professional acquaintances. You should create a list of key opinion leaders in your niche. A common way to approach them is through social media and links to their posts in your own content.
4. Guest Blogging
As the content creator, you probably don't enjoy the idea of writing more posts for other websites. However, guest blogging is extremely useful provided by a company like outreachxpert because you get control over inbound links. As you write the post, you should add 1 or 2 inbound links to your own articles. Use relevant keywords as an anchor and there it is – you have just improved your off-site SEO.
5. Submit News Releases to Distribution Services
If you are willing to invest some money into news release distribution, you could easily present website content to the relevant audience. Syndication is a powerful SEO tool that could generate a lot of inbound links, while some websites will even write their own posts about your business following the content distribution. Sometimes you will find free wire services, which is even better because you get off-site promotion without spending a dime.
6. Cross-Promotion
In each industry, you can find companies similar to your own but still different enough to allow you cross-promotional activities. The principle is simple: you give the partner inbound links and the partner does the same thing for you. It's a win-win situation.
7. Ask for Backlinks
Some websites will publish content and mention your posts or statistics without source referencing. In this case, it is okay to email the author and ask him politely to add the corresponding URL to his post. While it's not an unreasonable demand, it could do miracles for your search engine authority, so there's no reason not to go for it.
Conclusion
Search engine optimization is essential for WordPress-powered websites. It's the only way to earn high ranking on Google and successfully present your company to the world. However, SEO is not an easy thing to do. You need to be familiar with on-page and off-page optimization tactics in order to maximize online visibility of the business.
In this article, we showed you the differences between these two SEO models and the best ways to improve off-site optimization. Don't hesitate to use our suggestions and make your website a genuine business driver!
Latest posts by Steven Wesley
(see all)
Where Should We Send

Your WordPress Deals & Discounts?
Subscribe to Our Newsletter and Get Your First Deal Delivered Instant to Your Email Inbox.
Thank you for subscribing.
Something went wrong.